The Vault is Slate's new history blog. Like us on Facebook; follow us on Twitter @slatevault; find us on Tumblr. Find out more about what this space is all about here.
These scraps of paper, carrying shards of poems and prose, give us glimpses of Emily Dickinson's creative process during the latter years of her life. Amherst College holds many of what Dickinson scholars call "fragments." (Their collection, which contains of letters and manuscript drafts alongside these fragments, has recently been digitized and is fully accessible to the public. Log in as "Guest.")
Dickinson's editor Millicent Todd Bingham described Dickinson's manuscripts:
A jumble of words on odds and ends of paper, some of it crumpled or torn … There are pink scraps, blue and yellow scraps … all … written in pencil and all in the late handwriting … The strokes are sometimes faint and the lines often overlap so that the words overtake one another as if written in the dark.
The Amherst digital collection shows how visually diverse these fragments are, scrawled on backs of envelopes, thin strips of paper, and sheets that seem to have been crumpled and then smoothed out.
Some of these bits of manuscript, like the piece of envelope holding a fragment that reads "was never/Frigate a/like," are recognizable parts of familiar Dickinson poems ("There is no Frigate like a Book/To take us Lands away").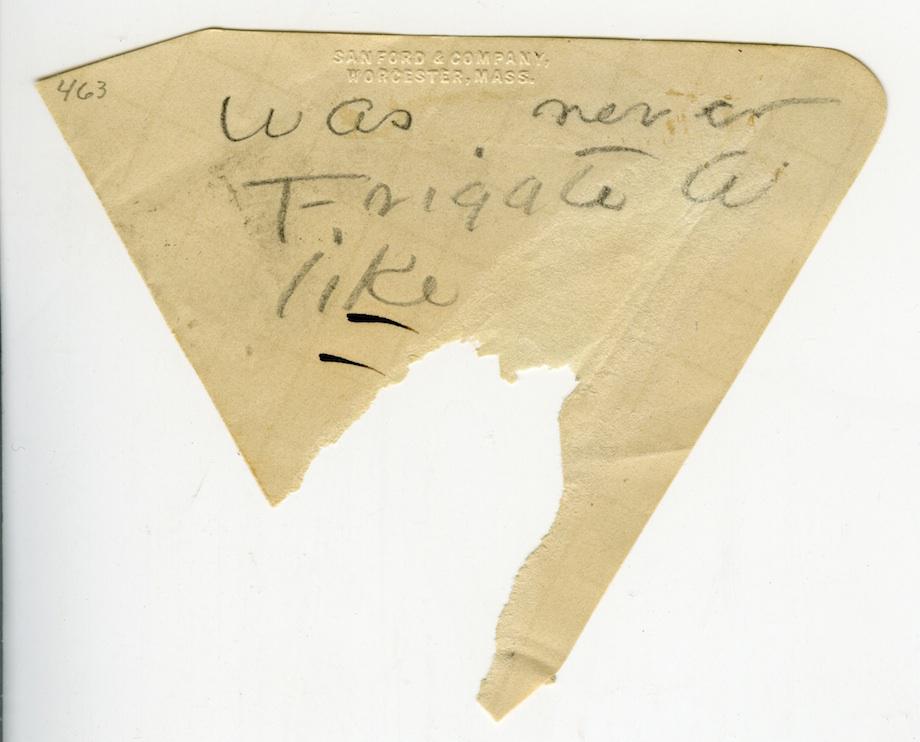 Others were never published. Seeing them in their fragmentary form seems to elevate their poignancy, as with the long, skinny fragment of paper that reads:
Pompeii
All it's (the occupations
crystallized – Everybody
gone away

Or the partial envelope flap on which Dickinson wrote, then crossed out in an emphatic hand:
Which – has the
wisest men
undone –
Doubt has
the
wisest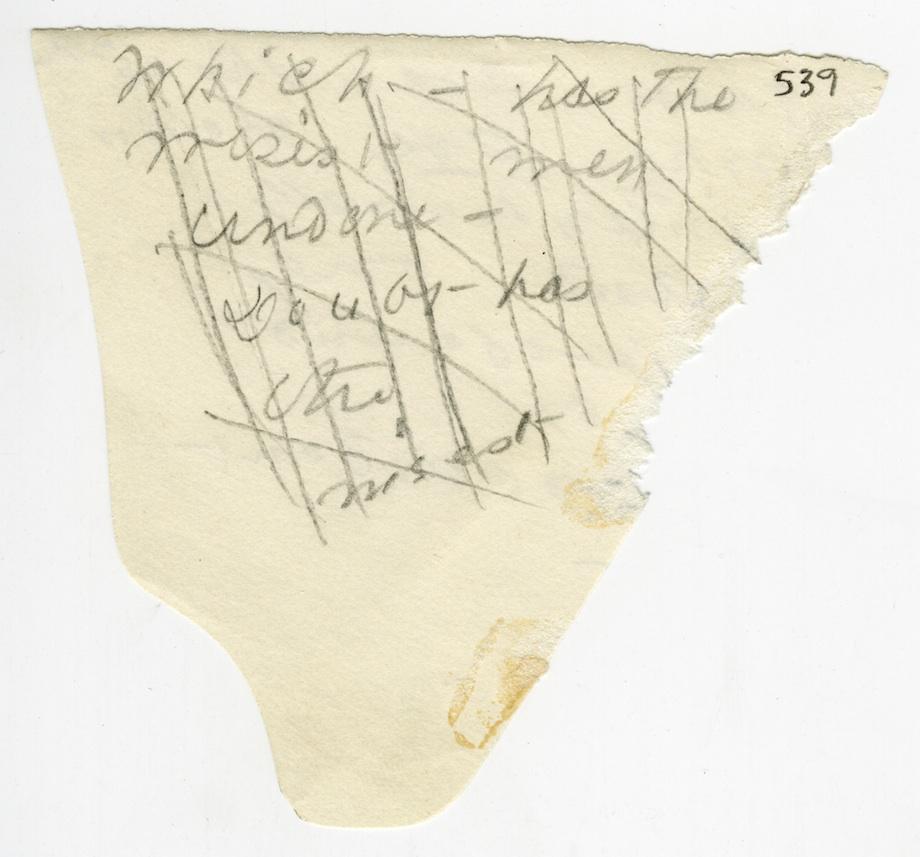 Thanks to Peter Nelson of Amherst College Archives and Special Collections, Marta L. Werner of the Radical Scatters database project, and Martha Nell Smith of the Dickinson Electronic Archives.