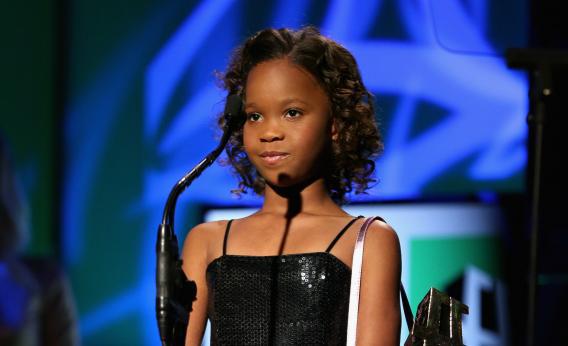 It's been a good year for women at the movies, with Judi Dench running away with what was supposed to be a James Bond flick, and Kathryn Bigelow dominating December with the most talked about film of 2012. So I was dismayed when the Golden Globe nominations came out this morning: How was the Hollywood Foreign Press Association's year at the movies so much duller than mine?
Of the 10 women nominated for their leading performances in comedic or dramatic films, nine of them were previously nominated for or won Oscars. Only Emily Blunt isn't in that category. That's not to say that I'm against repeat success, or that women like Maggie Smith and Meryl Streep didn't do good work at the movies this year. But their domination here, and the roles for which some of them were nominated, makes it seem like the Hollywood Foreign Press Association simply checked the boxes for names they recognized.
Yes, I know, this is the way the Globes have been for quite some time, but that doesn't mean I can't get annoyed about it. Where's Quvenzhané Wallis, the child actress who redefined what it means to be a movie superhero in ultra-low-budget indie Beasts of the Southern Wild? Actually, where are any women of color? I love me some Jennifer Lawrence, and I'm happy to see her get recognized for Silver Linings Playbook, but if we're looking to honor someone for abandoning all sense of shame in order to discover a profound and painful dignity, Mary Elizabeth Winstead's performance as a recovering alcoholic in Smashed deserves that nod. And I love Meryl Streep, but it's hard to see why her turn in a mediocre light marriage comedy is more worthy than Kara Hayward's remarkable performance as a troubled young teenager in Wes Anderson's emotionally precise and hugely original Moonrise Kingdom.
I get that the association wants to recognize a mix of indie and studio films. And I understand, though I have less respect for, the idea that they want to get as many big stars as possible to show up at the televised ceremony. But the surest route to a successful awards show is to recognize what are actually the best performances of the year, and to introduce the stars of tomorrow to everyone else. You can still invite Meryl Streep—just ask her to present.
---