The Vault is Slate's brand-new history blog. Like us on Facebook, and follow us on Twitter @slatevault. Find out more about what this space is all about here.
This hotel menu from an 1899 Thanksgiving feast is one of many held by the New York Public Library. While late-nineteenth-century Americans did think of Thanksgiving as a domestic occasion, there was some (people without the big kitchens necessary to produce a giant dinner, for example) who preferred to spend the day in a hotel.
The cover of this menu booklet features an illustration of a very dead turkey hanging upside down on a barn door, ready to be plucked. While we prefer our cartoon turkeys alive and perky, Americans in the Victorian period often displayed images of recently killed animals in their home décor, signifying the bounty of the harvest.
The food on this menu features a few present-day Thanksgiving favorites (roast young turkey with chestnut dressing, mashed potatoes), while leaning heavily on fancy French and English specialties common to hotel dining (veal sweetbreads, braised, a la Rothschild; English plum pudding, brandy sauce).
The dessert section lacks our familiar pumpkin and apple pies. Delicacies like "marsh-mellow cake," Charlotte Russe (once a popular dessert, now a flashy clothing retailer), and bisque ice cream ruled the day.
Three-quarters of the way through the seemingly endless parade of dishes, diners were served an alcoholic Thanksgiving Punch: a palate-cleanser, much like sorbet. A dining tradition worth reviving.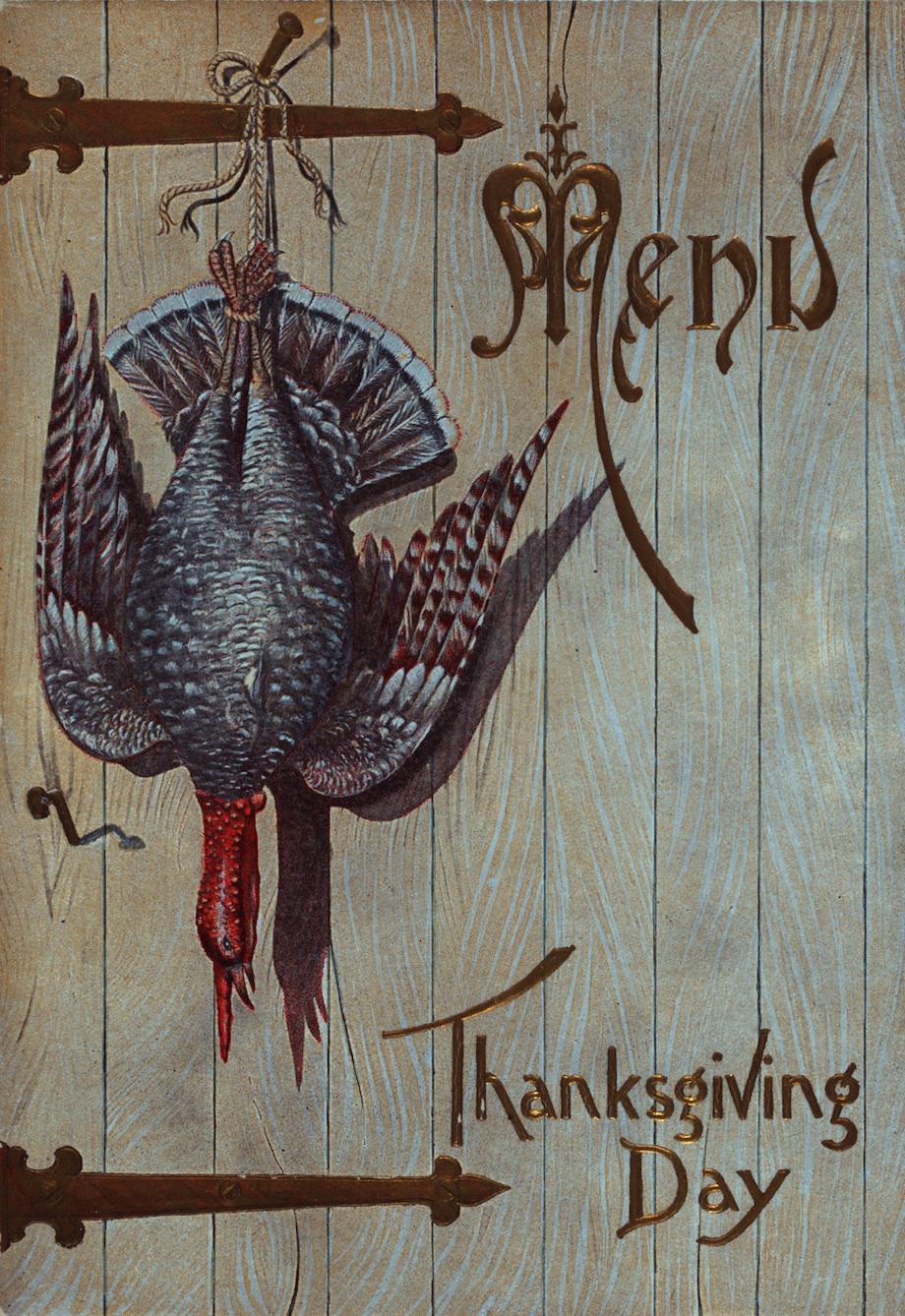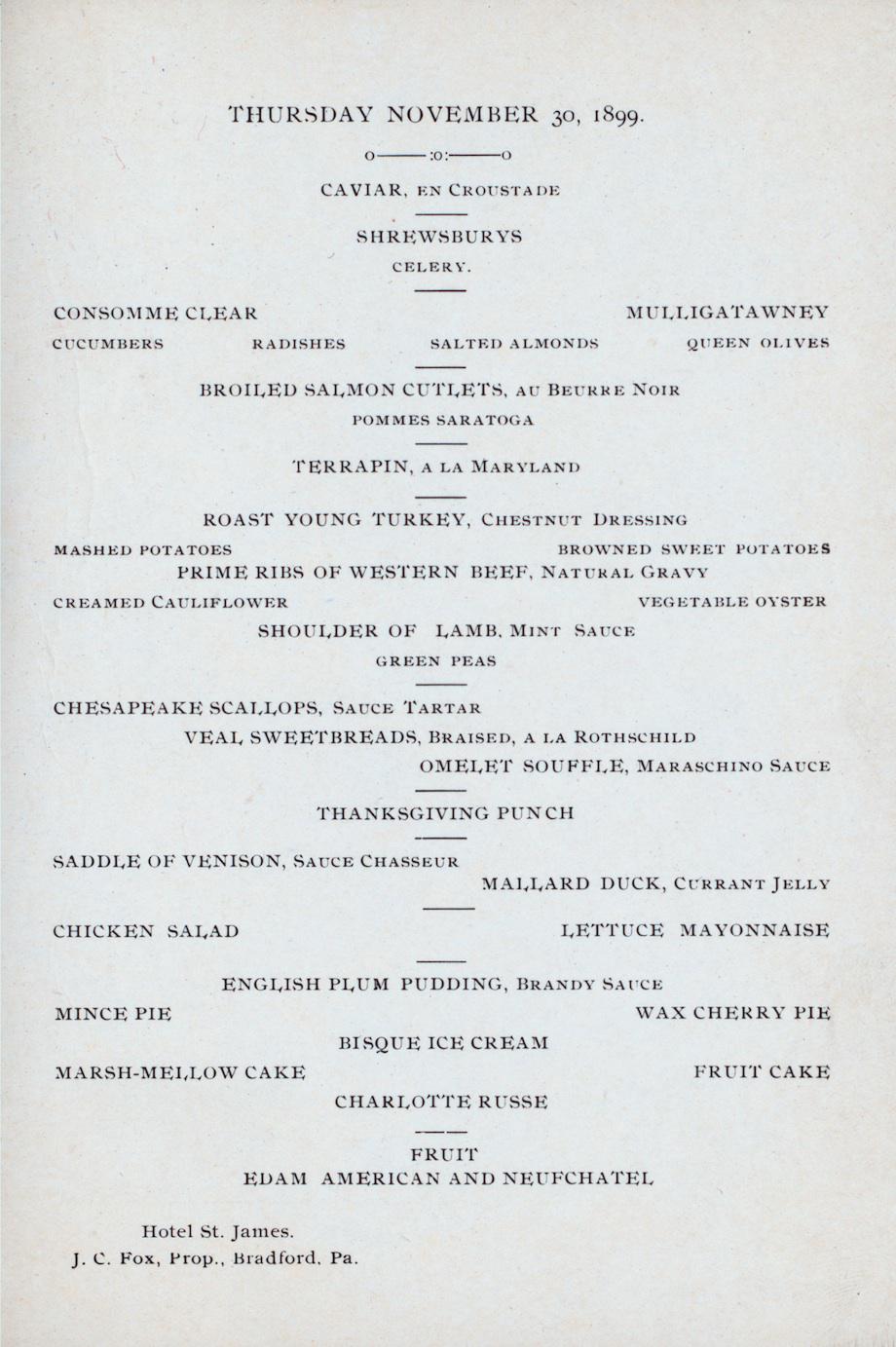 Thanks to Rebecca Federman of the New York Public Library.