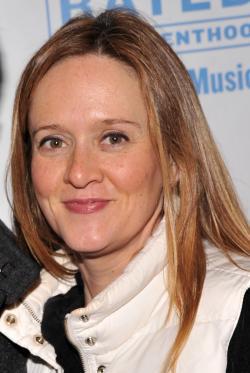 We're pleased to announce that next week's very special LIVE DoubleX Gabfest—produced in cooperation with the New America Foundation—will see the funny, fabulous Samantha Bee joining our regular hosts Hanna Rosin, Jessica Grose and Noreen Malone for a conversation about the most provocative, intriguing (and, for Rush Limbaugh's benefit, somewhat slutty) women's issues of the moment. Bee has made a name for herself as the Daily Show's "Most Senior Correspondent," reporting on issues ranging from Occupy Wall Street to the irresistibility of feminine wiles in the male work world.   
For those of you living in the New York area, the event will be held at 6:30pm on Wednesday, March 14th at the New America Foundation's location at 199 Lafayette Street, Suite 3B. And if Bee's presence isn't enough to draw you out, know that there will be drinks available before and after the show.
We hope to see you there!
---