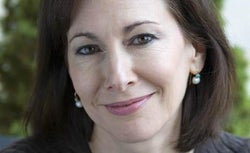 Get Dear Prudence delivered to your inbox each week; click here to sign up. Please send your questions for publication to prudence@slate.com. (Questions may be edited.)
Like you, I want to know what happens after I answer letters from readers. Do the writers follow my advice or ignore it? Do things work out or go south? I don't track people down after I answer their questions, but occasionally people do get back to me (which I encourage!). In this end-of-year column, I'll share their responses as well as highlight some of the most illuminating follow-up letters I received during 2011.
In March, I published a letter from a young woman, involved with a loving boyfriend, who cheated on him with her abusive ex-boyfriend because she was looking for comfort when her grandfather died while her boyfriend was out of town. (No, it doesn't make any more sense in the retelling than it did in the original.) The woman had accidentally left a pair of diamond earrings behind at the ex's, and now he was saying he would return them only in exchange for more sex. She was chastising herself, and I piled on regarding her lack of loyalty and impulse control. I said her boyfriend deserved to know what she did, and she should tell him before the manipulative ex decided to. As for the earrings, let a lawyer send the ex a letter about theft.
She took my advice and even thanked me for my blunt treatment. "I came clean with my boyfriend," she wrote. "We sat up all night talking and crying and in the end decided that we should stay together, and go to counseling. Believe me, I know I don't deserve it. But I'm overjoyed he's given me another chance." Remarkably, the next day the earrings arrived by mail from the ex, and she planned to sell them and donate the proceeds to her church's overseas mission.
In contrast to this case, I do sometimes counsel that a single, regretted episode of infidelity never to be repeated may be best left unconfessed. That's the advice I gave to a married woman who had a one-night stand with an ex passing through town. She was filled with remorse and wanted to know how to tell her husband. She rejected my advice, and ultimately it was her husband who got back to me. He said that her writing to me was a way of trying to drop a hint to him since he's a regular reader of the column. He didn't get it. Finally, the guilt was so poisoning her that she came clean, making no excuses for her behavior. "By letting me know what had happened, she was showing me the respect and honesty that I deserve and letting me make my own decisions even if my decisions would devastate her," he wrote. He forgave her: "Our relationship has always been strong, and it would be foolish of me to lose the love of my life, the one person who understands me and fits me better than I have ever thought possible, because of one bad decision, even one of that magnitude." Now that's a husband worth cherishing.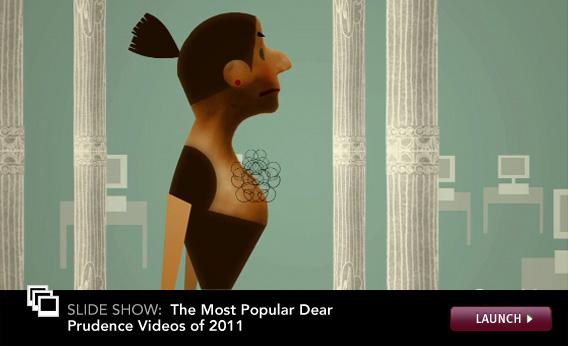 In June, a woman wrote about the impending funeral of her beloved great-aunt. She said her aunt had always been a vibrant person and wanted to put the "fun" in funeral when her time came: party hats, confetti, a bonfire. The niece wanted to carry out these wishes, but the other older relatives were threatening to boycott the funeral. I suggested that it wasn't fair for someone to dictate from beyond the grave that people who are grief-stricken party and celebrate, and that a more traditional funeral, followed by an Irish-wake-style get-together, would work better. I heard back from the niece, who said she read both her letter and my response to her dying aunt. The aunt liked my advice and told her niece a traditional funeral would be fine, and that she'd like if everyone got together for a party the following day. The aunt died three days after the letter was published. The niece wrote: "We had a rather subdued funeral, but the next day we had a wonderful barbecue. Pictures were pulled out of attics and everyone shared memories. We cried, we laughed, but mostly, we celebrated Auntie's life!"
Remember the panty-sniffing future father-in-law? I bet you wish you didn't. That letter was from a young woman whose soon-to-be in-laws were staying with her and her fiance. She caught the dad standing over her laundry hamper smelling her dirty underwear. After I ran this, I got a letter from a reader (unsurprisingly, he preferred to remain anonymous) who wrote: "I think your readers need a perspective different than the universal 'ick!' that they gave father-in-law. Some of us find a woman's natural scent comforting and intoxicating as well as sexually arousing. But for some panty sniffing becomes an addictive behavior." He concluded that getting caught smelling the panties of a future daughter-in-law was, I paraphrase, a sniff for help. He believes psychological assistance can be effective, because he signed himself "A Reformed Panty Sniffer."
A heartbreaking dilemma was voiced by a young woman, suddenly widowed, who found out she was pregnant. She worried that she was not strong enough to have a child alone, that the child would be too painful a reminder of her loss, and that—selfish as it sounded—being a single mother would mean she would be less likely to find a new partner. I said all her fears were understandable, but that the sweetness of seeing part of her husband in her child would outweigh the pain, and that a man who rejected her because she had a child was a man she didn't want. I got this letter in response: "My wife was barely 27 years old when her husband died in an accident. She had a 10-month-old girl and was newly pregnant with another daughter. When she shared the news of her pregnancy with friends, more than one said, 'Of course, you'll have to get an abortion.' Several years later, I happily married the whole family. I can't imagine a world without my younger daughter; I'm eternally grateful that my wife didn't listen to her friends!"
In July, I ran a letter from a woman whose husband was giving rides to work to a female colleague who lived in the neighborhood. The wife wanted him to stop because she thought his kindness would be interpreted as romantic interest. I heard from several people who commute with colleagues of the opposite sex, and they said the ride consisted of trivial conversation and lots of listening to NPR. However, one man had a warning. When he was engaged to be married, he started giving rides to an attractive female colleague who lived nearby. During their daily 90 minutes together, they got to know each other a lot better. He wrote: "After about a month, I broke up with my fiancee and started seeing my co-worker. My co-worker became my wife, and we have been married six years now with one child." So, if your significant other commutes with an appealing colleague, be warned of the siren song of Morning Edition.
Then there was the pregnant woman who met her husband in an English literature class and wanted to give her daughter the name of one of her favorite books: Lolita. I strongly advised against it, saying that the taint of being the love object of a pedophile would forever stalk this girl. A reader named Lalita wrote to second my advice: "Growing up with the name Lalita, people often mistook my name for Lolita. I got chuckles, leers, and puns, and hated every minute of it. Please choose another name, for your daughter's sake." Dozens, perhaps hundreds, of readers suggested in the comments section that a safer alternative for the pregnant book lover would be Dolores, which was Lolita's actual name. Clever as that was, I say no girl wants to be the only Dolores of her generation.
"Ready To Run Wifey" was a young woman recently married to her longtime boyfriend who wanted to blow up her safe, cozy life and become the adventuresome single woman she'd never gotten to be. I said her urges were understandable, but before she tanked a marriage to a good man for a fantasy, she should explore with a therapist what she really wanted out of life and how she might get it without having to divorce. In response, another young woman wrote: "I immediately understood how this woman felt because that was me five years ago. I was also newly married to an absolutely wonderful man and a few months later was suddenly hit by a desire to run away and experience life on my own."
She eventually told her husband about her frustrations (leaving out her longing to date other men), and he replied that he, too, wanted to do things that he didn't think she was interested in. They each made a list (leaving out "Have sex with other people") and have been working through it together. They moved to the city (one of her dreams) and live in an apartment she never could have afforded on her own. They have traveled the world—trips made more enjoyable because she went with him. They've taken up separate hobbies (art and gardening), which has enhanced their appreciation of each other. She concluded: "I am so happy I didn't make what would have been the biggest mistake of my life."
In one chat the mother of an elementary-school girl wrote to complain that not one parent had bothered to reply to the invitation for her daughter's upcoming seventh-birthday party. I said she probably was experiencing the death of the RSVP, and for the sake of her daughter she now had to contact the other parents. Reader Linda Dillon was very familiar with this problem. Her son is now 20 years old, but during his birthday-party years she, too, often didn't know if any or all of the kids would show up, because she never heard from the parents. Then, in a moment of genius, she came up with a method that resulted in a 95 percent reply rate. She wrote: "The solution is quite simple: On the invitation, write down what the occasion is, who it is for, the address, and phone number. But do not write down the time of the party or the date. This really works! Almost every parent called me within days for the missing information, and I got an RSVP on the spot. Note: This tactic is not limited to children's birthday parties, it works for any occasion!"
And on this occasion, I would like to thank you for your absorbing dilemmas and your insightful commentary and criticism. It is a privilege to write this column.
Discuss this column with Prudie on the Dear Prudence Facebook page.
---