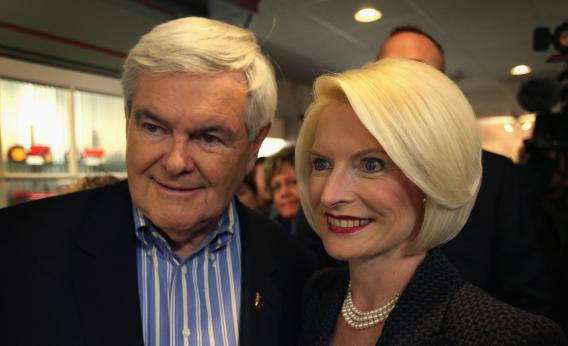 Newt and Callista are getting the People magazine treatment, and Politico has an excerpt of the article, which is  meant to show how Newt has evolved from his days as a cagey love rat:
"He admits he made mistakes, and he asked for God's forgiveness," says daughter Jackie Gingrich Cushman, 45, echoing a sentiment Newt expressed in debates. Asked whether she forgives him, she says, "I do. We all moved on. Obviously, it was a very difficult time." She is now close to Callista, whom she calls a good influence on her dad, and offers an example: "He now shares his calamari. It's a silly thing, but he's more relaxed."

He shares his calamari? Isn't calamari the ultimate sharing food? Maybe next Callista will coax him to give up the red M&M's. Then he'll be ready for president. 
---