It was just a typical Tuesday evening. I am sure the same scenario was unfolding in households all over the United States. My husband was watching Lockup, the grim MSNBC doc show about life inside our roughest prisons. I was sprawled on the carpet next to Liberace, our aging Norwich terrier. While I flipped petulantly through this month's Vogue magazine, Liberace snored. Just a normal American family vignette.
Suddenly I stopped flipping. Something shocking caught my eye. A new perfume from the house of Chanel titled—of all things—Jersey, and described as "relaxed chic with a dash of liberation."
A fragrant homage to our Garden State, created by the legendary French fashion house? Whatever had possessed the folks at Maison Chanel to draw a dotted line—nay, a veritable Jersey Turnpike— to the Situation, JWoww and the gang?
Surprising? Yes. Totally out of left field? No. Having just, that very day, walked the block from Barneys' Midtown office, my place of employ, to catch the Barnes & Noble signing for Snooki's new book, Confessions of a Guidette, I was not entirely taken aback. Jersey is having an undeniable moment. Jersey is on a roll. Jersey is le dernier cri.
Clarification came only after I dug into the Vogue story. According to the writer, Jersey does indeed occupy a very special place in the Chanel legend. But we are talking fabric here, not Guidos. One of Coco Chanel's great innovations was to take cotton knit jersey, a fabric previously utilized primarily for men's undergarments, and use it to create thoroughly modern separates for early 20th century women, thereby relieving of them of the bondage of Belle Epoque corsetry. The new Jersey perfume pays homage to this revolutionary moment in fashion history.
Frankly, I am a little concerned that the marketing folks at Chanel may have overestimated our ability to recalibrate our response to the word Jersey. The Garden State, after all, has long since occupied a very significant spot in the American psyche. Dip into a new cawfee-table book called Jersey Girls: The Fierce and the Fabulous, and you will see what I am talking about. A staggering number of iconic and influential Americans hail from this frequently mocked state: Lesley Gore, Dorothy Parker, Connie Francis, Debbie Harry, Patti Smith, a pipe-smoking politico named Millicent Fenwick, to name but a few.
Inspired by the Vogue editorial, I sallied forth to purchase a bottle of Jersey from the Chanel store in Soho. I intended to buy it as a gift for Chelsea Handler, a New Jersey native and the new queen of late night TV. If you are not watching her nightly show on E, you need to reprioritize. Miss Handler and her gaggle of bawdy comedians always send me and my Jonny, and Liberace, to bed with a chuckle.
Why the gift? Chelsea had just sent me a back-cover blurb for my next book. (Gay Men Don't Get Fat arrives on bookshelves in January.) I envisaged that Miss Handler—she frequently riffs on her tawdry-but-fabulous home state—could have some good old-fashioned fun cross-referencing the top notes of musk and lavender with the Jersey Shore gang and the table-flipping Real Housewives of said state.
"Jersey is sold out!" declared the helpful sales associate.
Clearly the multiple resonances of the name Jersey are working their magic. Locating a bottle of Jersey this fall is going to be harder than stuffing Chris Christie into an Ed Hardy tube top.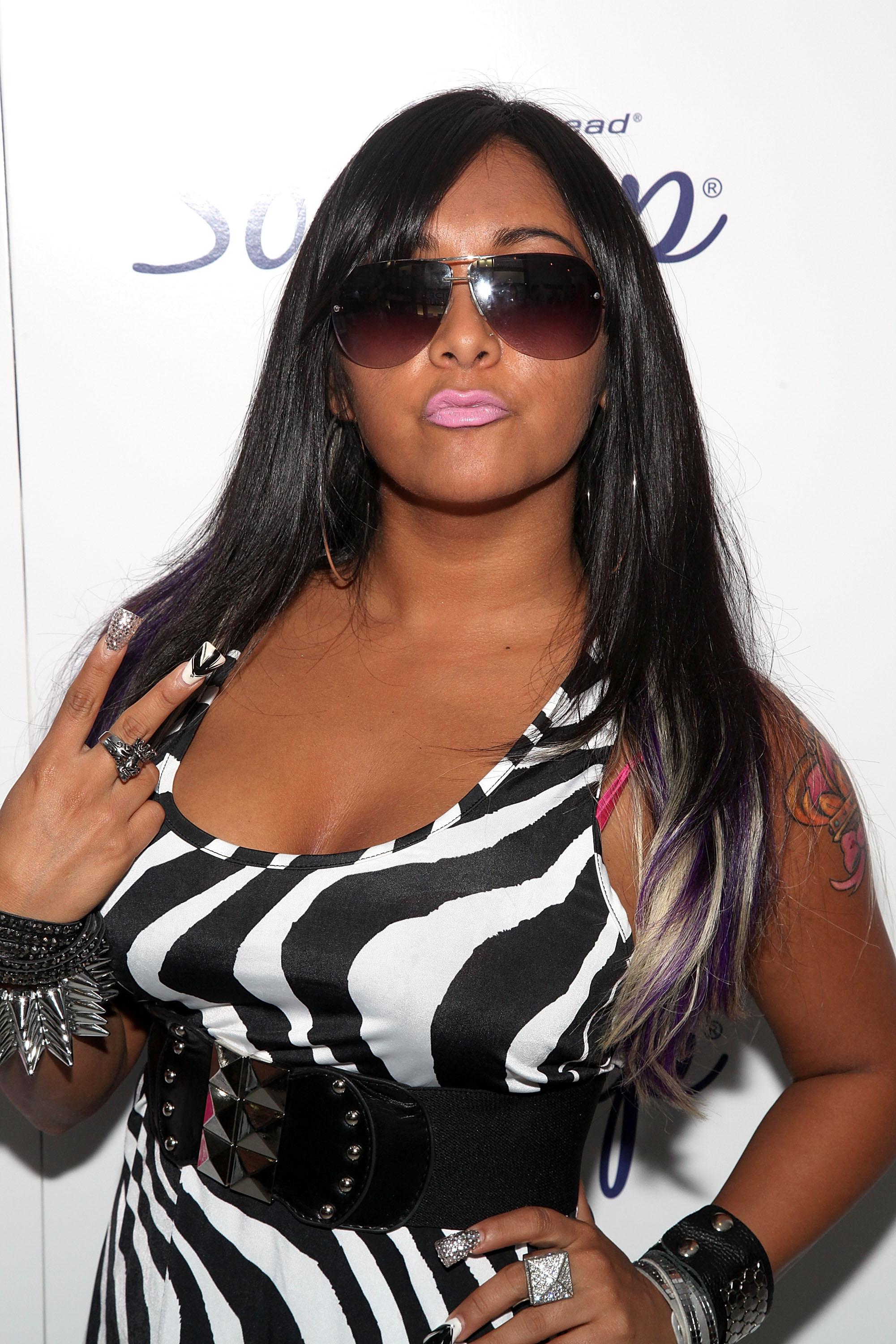 The launch of Chanel's Jersey called to mind another lost-in-translation fragrance debacle. About five years ago, the folks at Maison Balenciaga became perplexed when their new perfume received a less than enthusiastic reception in the United States. With their new designer, Nicolas Ghesquière, hitting his stride, they felt sure that the perfume would be a cult hit. The name? Poupee, as in doll. The Balenciaga folks had overestimated the linguistic capabilities of us Yanks. Barneys New York was the one U.S. store that dared to retail the provocatively named fragrance. Many customers purchased it as a gag gift: "Here! I know you like rare and exotic fragrances. Have some poopy!"
Back to Jersey. My TV-addicted husband proudly hails from the Southern Jersey town of Bridgeton and is the only male featured in the Jersey Girls book mentioned above. He frequently waxes rhapsodic about his fellow Jersey-ites, their lack of pretension being the most frequently lauded trait. Jonny claims that it is virtually impossible to put on airs if you are from New Jersey. As a result, straight-talkin' Jerseyans are in many ways the polar opposite of French people. If you are from New Jersey you could never, as Coco Chanel did, go around saying absurd things like "Elegance is refusal" and inveighing haughtily against vulgarity: "Luxury lies… in the absence of vulgarity. Vulgarity is the ugliest word in our language. I stay in the game to fight it," said the disdainful Madame C. If you were born in New Jersey, you need not waste your life tilting against the windmills of vulgarity: You can embrace it and become Snooki, which, upon reflection, seems like a hell of a lot more fun.
And what of Snooki's new book? The line at Barnes & Noble was so long that I had to run back to the office empty-handed. See, I told you Jersey was having a moment.