In Part 1 of "Big Man, Little Countries," Josh Levin visits the smuggler's paradise of Andorra. In Part 2, he surveys the fast cars and rich folks at the Monaco Grand Prix. In Part 3, he goes to San Marino, the world's oldest republic. In Part 4, he begins his visit in Liechtenstein for the Games of the Small States of Europe.
How can you tell if you're watching a great athlete? At the extremes, it's not that tough: Anyone can see that Michael Jordan is a spectacular basketball player, and it doesn't take a sports genius to recognize a 40-year-old dude who can't run, dribble, or shoot. As you move to the yawning middle of human performance, these evaluations get tougher. It's impossible, I'd venture, to guess the world ranking of a halfway decent tennis pro after watching her play a single match. If Serena Williams isn't around to act as an unassailable standard, we can only evaluate the players in front of us relative to each other.
That's a longwinded way of saying that the athletes at the LieGames aren't noticeably crappy. During an afternoon at the track and field venue, the lady photographer takes a particular interest in the pole vault, watching for hours as women from Luxembourg and Cyprus and San Marino fling themselves over the bar.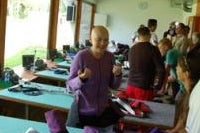 While some of the vaulters are clearly beginners, the best of the bunch look fast and powerful and skilled. Later, I learn that Yelena Isinbayeva doesn't have anything to worry about: The winning clearance was 12.5 feet, more than 4 feet below the women's world record and a shade behind the American girls' freshman high-school record.
As a spectator, it's surprising how little this matters. That's partly because there are enough compelling personal stories here for eight Olympics' worth of soft-focus features. Andorra's Esther Barrugués Alviñá, who suffers from alopecia universalis, nearly beats the men in the 50-meter rifle prone event before faltering on her last shots. Moïse Louisy-Louis of Monaco, who participates in the hurdles, long jump, and javelin, is an accounting and finance professor. Nicole Gatt, a 14-year-old whom the Maltese press refers to as the "darling of the athletics squad," wins a bronze in the women's 400 meters. (She is also Malta's national youth champion in weightlifting.)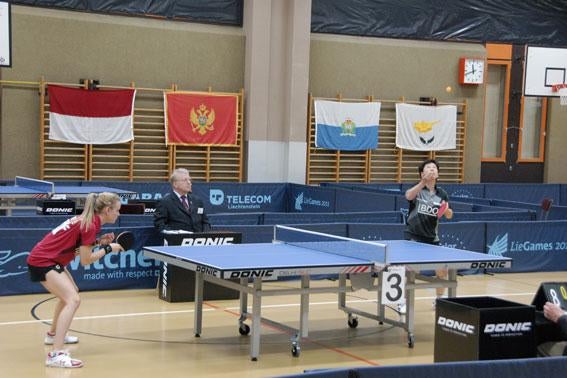 In the men's table tennis finals, Luxembourg's Traian Ciociu (born in 1962) defeats Montenegro's Irfan Cekic (born in 1993). In women's table tennis, Ni Xialian of Luxembourg beats her compatriot Sarah de Nutte in a tight five-set match. Afterward, I hear her express relief that the tournament is over. A few minutes later, she tells me why.
In 1983, back in China, Ni won the table tennis world championship in mixed doubles and was among the best in the world in singles. Two years after the biggest triumph of her career, she had to leave the national team due to what she later described as "external reasons." Like so many other Chinese table tennis stars, Ni was courted by a foreign land. She landed in Luxembourg, where she helped coach the national team and dominated the inferior European circuit until she retired in 2002. Luxembourg, however, keeps pressing her back into service. In 2007, Ni says, the country's Olympic committee begged her to start playing again. Not wanting to disappoint her country, she recommenced her training, finished second in the European championships, and qualified for Beijing.
After the 2008 Olympics, she retired again. This time, Luxembourg's Olympic committee came to her home to plead with her to reconsider. "I feel sorry," she says. "Without me, [the] team might not win."In three Small States Games, Ni has won every possible gold medal—singles, doubles, team—every time. For the other little-country table tennis players, she explains, the stakes aren't all that high. For her, anything less than a crushing victory is a disappointment. "If I don't win, something's wrong," she says. "Mentally, to keep all the time strong, it's hard." Ni, who turns 48 in a month, says she's tired and injured—the "gold medal is fine," but she just wants to go home to her husband and kids in Luxembourg. Her final retirement will have to wait, though. Due to a run of strong play in her second comeback, Ni has qualified for the 2012 Olympics.
For small countries, medal-winning opportunities are precious, and the pool of potential medal winners is small. As such, national identity is flexible at the Small States Games. Eric Lanza, a silver medalist in shooting for Monaco, tells us before the medal ceremony that he's French. Monaco's Benjamin Balleret describes his opponent in the men's tennis final, San Marino's Stefano Galvani, as "the Italian." Our friend Paolo Rondelli, San Marino's ambassador to the United States, explains that Galvani—who's an Italian in the eyes of the International Tennis Federation—is married to a Sammarinese woman. And in his first international appearance for Malta, 20-year-old Kevin Arthur Moore—who left the country for Australia when he was 6—runs away with the men's 400 meters.
This is all aboveboard. According to the games' technical regulations, anyone who's lived in a little country for three years—or in Monaco's case, in the country or its neighboring communities—is eligible to compete for that nation. It's a lot easier, then, to represent Andorra in the Games of the Small States of Europe than it is to become an Andorran citizen. Spare me your tired and your poor. Bring me your hurdling masses—and maybe a few volleyball players.
Despite the Maltese-Australian Moore's hurdling victory, one member of the island nation's press corps grouses to us about these residency arrangements. It's not that he thinks venue-shopping is unethical—he's upset that Malta, as an island nation, doesn't have a larger supply of foreigners who can plausibly wear its team colors. The Maltese media, too, are upset that the LieGames don't include double trap shooting, an event in which Malta has the current world champion. Indeed, the program here is diminutive even by the standards of the Small States Games: The 2009 games in Cyprus, the Maltese explain, had more sports and more athletes. Still, I find their argument unpersuasive. If any competition should resist the sports world's tendency for gigantism, it's the Games of the Small States of Europe. (Apologies, double trap shooters.)
The tiny nations of Europe, while all precious in their own way, offer similar answers to the question that defines their existence: How can a small country survive in a big-country world? They're all in historically inaccessible, largely mountainous locations. They have low taxes and a preponderance of financial institutions. Their national welfare depends on tourism.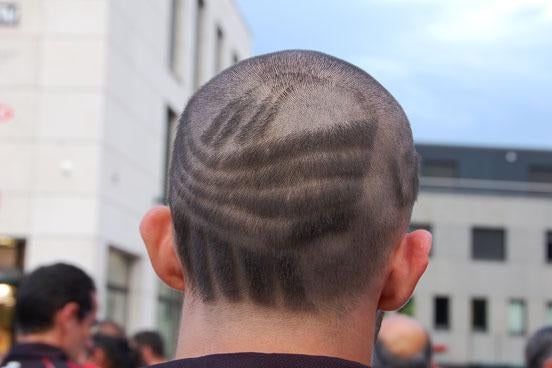 The more you dig, the more common bonds you find. The countries we visited are all in the United Nations, and none are in the European Union. With the exception of Andorra, they all have populations of around 35,000 people. Monaco, San Marino, and Andorra, in that order, have the three longest life expectancies of any U.N. member states. (Liechtenstein is No. 15.) Each of the little countries devotes considerable resources to producing and marketing postage stamps, though that could change—San Marino's Rondelli told us that young people are losing interest in philately. To fill the revenue gap, perhaps the little countries can band together to peddle an Avengers-style comic series: The Smuggler! The Yachtsman! Iron Marinus! Captain Liechtenstein!
For the residents of these micronations, sovereignty will never be a guarantee. History shows that the smaller they come, the easier they fall. In 1954's The Little Tour, Giles Playfair and Constantine FitzGibbon tell the brief tale of Neutral Moresnet, a 1-square-mile sliver between Belgium and Prussia. Neutral Moresnet came into existence in 1816, when the Dutch (who then controlled Belgium) and the Prussians couldn't agree on which of them owned a lucrative zinc mine. Rather than fight it out, they came to the Solomonic decision to share governance of the pie-slice-shaped landmass. Under this arrangement, Moresnet ran through the stages of little statehood at a rapid clip. The few thousand people who lived there benefitted from low taxes. A casino opened but was quickly shut down at the behest of the Prussian king. A local activist, Dr. Wilhelm Molly, tried to assert the territory's independence by printing up Moresnet stamps.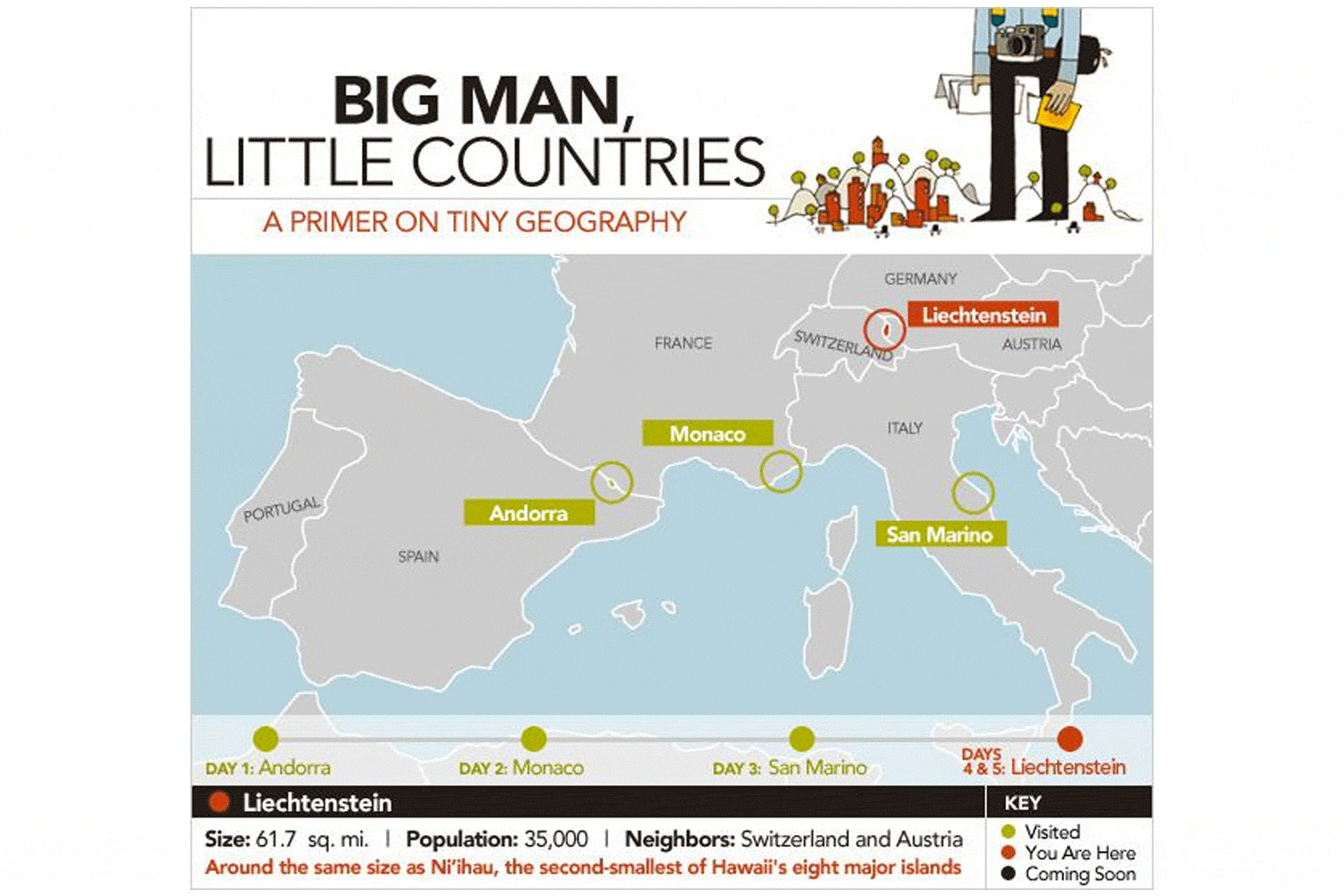 To his credit, Dr. Molly did have one original idea. His plan to turn Moresnet into an Esperanto-speaking state would prove unsuccessful, however. In truth, Neutral Moresnet didn't have a chance to survive once the zinc mine was depleted in the late 19th century. At the end of World War I, the short-lived nation was given over to Belgium, and it lives on today only in the hearts of the Universal Esperanto Association.
Of course, the tiny European states that persist have longer, more organic histories than weirdo Zincland. Nevertheless, the lesson of Moresnet is that it's paramount to preserve your economic niche. The rise of the European Union hasn't just made it harder for the lady photographer to collect passport stamps. On a continent that increasingly functions as a single economic unit, the little countries must preserve their investment-attracting, tourist-luring tax laws while ensuring that the larger European community keeps on tolerating their existence. It's an existentially important balancing act—if the little countries don't figure it out, they won't be around in the 22nd century.
At the LieGames, though, those unhappy thoughts fade away as we cram into a square in Schaan for the closing ceremony. The night starts out like an eighth-grade dance, with each country sticking close together in its own little corner. The Andorrans, several of whom have the LieGames logo shaved into their hair, assume the role of small-state party starters, venturing over to Team Monaco's turf. The topic of conversation: apparel trading. When a gregarious Andorran begs for a coveted Monaco team jacket, she is coolly rebuffed. At next year's Grand Prix, I'm guessing, that jacket will be tied around the waist of someone who has servants.
Despite the Monégasques' reluctance, everyone's soon mingling and swapping clothes—when we go over to congratulate Montenegro's table tennis silver medalist, he's wearing a full Cyprus track suit. As the drink tickets get cashed in, and the party approaches full boil, Liechtenstein rock band Blue Gravity gets on stage to perform the games' official song, "Be Part of It." Convinced of the superiority of American jock jams, we decide to head back to the hotel. Looking back over my shoulder, I see Andorrans shoulder to shoulder with Liechtensteiners, Monégasques hobnobbing with Sammarinese. On this night, at least, the little guys are having all the fun.