This article originally appeared in Financial Times. Click here to read more coverage from the Weekend FT.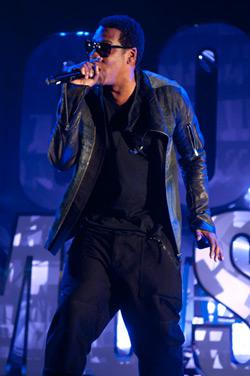 At the end of last year, Gwyneth Paltrow received a plaintive e-mail. It was from a reader of Goop.com, the lifestyle portal the Hollywood actress created in 2008 to dispense advice under the tagline "nourish the inner aspect." How, asked the reader, can one find "a good balance between having a career and being a mom?" It was a topic close to the hearts of many of Goop's 150,000 (largely female) subscribers, as well as to Paltrow.
In response, she recorded a "manic" day in her own life as a "working mom" of children, Apple, now aged 7, and Moses, 5: "Got home and had a fitting with super stylist Elizabeth Saltzman for the upcoming Nashville trip (what to wear, what to wear?) from 1-2," she wrote. "This is my fourth out of five fittings for this trip. We tried on a myriad of dresses and outfits, and I had b.o. [sic] by the end of it from wrestling with all of those dresses."
Goop's advice is presented under simple headings: Make, Go, Get, Do, Be, and See. There are recipes for vegetable sushi for the children's packed lunches; a mini-detox comprising chestnut bisque and a seed-crusted pesto ball. Going on holiday to ­California? "Make sure you get a room at Shutters in LA with an ocean view," she intimates.
It is not just work-life balance and travel that Paltrow riffs on. In early 2009 she warned that shampoo might cause cancer among children, with the explanation that "fetuses, infants and toddlers are basically unable to metabolize toxins the way that adults are." Scientists later responded in media reports that the only danger to a baby was if he or she guzzled great quantities of the stuff.
On homosexuality, Paltrow wrote last month: "When my daughter came home from school one day saying that a classmate had two mommies, my response was, 'Two mommies? How lucky is she?!' What does it actually say in the Bible that will cause some people to be upset by my line of thinking?" She then invited a number of religious commentators to outline their interpretations of the bible on her website.
To say Goop has its detractors would be an understatement. "Why is it called 'Goop'?" asked Canada's Globe and Mail. "Perhaps 'Any Old Load of Rubbish' and 'Learn From Me, Ungrateful Peasant' were both taken?" (It's a nickname based on her initials.) The charge typically leveled at Paltrow—who is married to Chris Martin, the frontman of British rock band, Coldplay—is that she is out of touch with the lives of her Goop followers.
When Martha Stewart tweeted "Is Gwyneth the next Martha Stewart?" she was referring to her potential earning power.
But there are plenty of supporters, too. Mark Borkowski, PR agent and author of The Fame Formula (2008), says: "It's easy for poncey cynics to be sniffy about Paltrow, but she is popular. She gives people insight into a luxury lifestyle which they might not otherwise see. It is aspirational."
To sneer at Paltrow's online offering is to miss the point. Beneath the wholesome, slightly insipid exterior and the platitudes, lies a savvy businesswoman. In the 2011 Sunday Times Rich List, the combined wealth of Paltrow and Martin was estimated at £48 million ($78 million). That could increase dramatically if her role as a lifestyle guru for the Twitter and Facebook age takes off commercially. In April she strengthened her position as a credible commentator on domestic matters via the old-media step of publishing a cookbook. The longer game plan, observers suggest, is to make money from her online brand—and transform followers into customers, through product lines, advertising, and e-commerce.
Paltrow isn't the only famous face to connect directly with her fans. Arnie ­Gullov-Singh, founder of Ad.ly, a company that pays celebrities to endorse products from shampoos to shoes via Twitter, believes "celebrities are the driving force of social media." Many celebrities use Facebook and Twitter (Lady Gaga, the master of direct contact with her fans, has more than 30 million "friends" on Facebook and nearly 12 million Twitter followers.)
Phil Hall, a former editor of the now-defunct tabloid News of the World and celebrity magazine Hello!, who runs his own PR agency, says celebrities' use of social media is driven in part by a desire to access fans and sidestep journalists. "Celebrities want to take control of their image rather than having newspapers write what they want about them. Social media gives them direct access to thousands or millions of fans."
If Paltrow asked companies to pay to appear on Goop she would lose authenticity.
While Paltrow might never dare discuss her views on homosexuality in a traditional interview, she is happy to do so on Goop because it is on her terms. Moreover, by creating an online profile, a celebrity ensures they have a presence beyond the media cycle of promoting a book or a film.
Her ambitions to become an all-around online lifestyle guru have made Paltrow an early-adopter. It's a long game (her site is currently ad-free), but in the past three months the trend has been gathering pace. In April, hip-hop megastar Jay-Z launched a site called Lifeandtimes.com. It is designed to appeal to men, showcasing high-end cars, fashion, and gadgets. (Paltrow and Jay-Z have already interviewed each other on their sites, to widespread derision from critics.) As well as video of his wife, Beyoncé, the R&B star, rehearsing in her dressing room before singing on American Idol, there are photos he has taken (a sunrise, a pair of 1980s trainers), plus tips from cocktail mixologists and designers.
In May, the German-born model and TV presenter Heidi Klum started a lifestyle site in association with AOL. Highly commercial, it features products (click to buy) and a "Look of the Day"—an update on Klum's outfits—with links showing where to buy them cheaper.
Many more celebrities are likely to follow. A website is relatively cheap to set up, has long-term earnings potential and there is natural appeal for fans. Manhattan-based psychotherapist Jonathan Alpert says: "People feel that if they do what celebrities do then they're that much closer to him or her. Almost as though they're part of an exclusive club."
According to Rita Clifton, chairman of Interbrand, the branding consultancy, "It's gone beyond consumers thinking, 'Here's an attractive person, I'll buy her perfume,' to them wanting the entire lifestyle. For the celebrity it enhances their profile and generates revenue at the same time."
Hall adds, "There is so much information out there with digital media. People have less and less time. They want to cut through the information overload and align themselves with a personality who thinks like them and can make recommendations. We might laugh at well-known people moving into [decorating, cooking, and shopping tips], but for people who are dedicated to a celebrity it can provide a shop window to the world they want to tap into." (Many celebrities, however, employ PR consultants to tweet and blog on their behalf.)
The former tabloid editor suggests the move away from traditional media is likely to be intensified by fallout from the phone hacking scandal at News of the World as consumers lose trust in newspapers.
In societal terms, too, the time is right. According to Frank Furedi, professor of sociology at the University of Kent: "Our ties to community are weaker than previous generations; we move from job to job, therefore there is an increased premium placed on lifestyle. Lifestyle is a self-constructed identity and very unstable. So [experts] offering lifestyle advice have an important role." And, crucially for money-making, the lifestyle advice can be acted on right away using mobile technology.
***
The path to lifestyle profits via cookery is well-trodden. Martha Stewart, the 69-year-old American business magnate, media personality, author, and magazine publisher, took her first steps to becoming a lifestyle guru in 1982 with her best-selling cookbook, Entertaining. Stewart has in recent years created a wide range of branded products—including housewares for Macy's department stores and, in 2007, a Martha Stewart wine vintage with E & J Gallo winery. This despite serving five months in jail after being found guilty in 2004 of lying to federal investigators about a stock sale.
Michael Stone, co-founder and chief executive of the Beanstalk Group, a brand licensing agency, that helps celebrities including Paris Hilton and Salma Hayek and companies like Ford and AT&T come up with spin-off product lines and marketing, says: "If Martha Stewart was 35, she'd be doing the same thing [as Paltrow]. Stewart had an old-media approach which was very similar—her cookbooks gave her credentials as an entertaining expert which allowed her to morph into a lifestyle expert and produce her own product lines."
Not every celebrity can be a lifestyle guru, says Stone. "We turn a lot of A-listers down [who want to extend their appeal into product lines or lifestyle advice]." He declines to say which stars he has rejected. "Fame is just one aspect of building a brand. You certainly have to be famous, but you also need to find some aspect of your life that resonates with consumers." You couldn't, he muses, ask Bill Murray to proffer advice on ladies' loungewear. Moreover, he says, "The celebrity has to understand it requires work. It's not just a question of them saying, 'Here's my name, God bless you, send me the check.' It can take years before you see an income."
British celebrity chefs Jamie Oliver and Nigella Lawson have both turned themselves into successful brands. Oliver is worth an estimated £106 million. But, unlike Paltrow, they are not selling us their whole lives. The most successful lifestyle guru, Oprah Winfrey, has always made her life a central focus of her work. From an abusive and poor childhood in rural Mississippi, she rose through local and national broadcasters before establishing herself as a talk-show host in 1983, later publishing an eponymous magazine, and starting a satellite radio channel, a film company, a website, and now OWN, the Oprah Winfrey Network, a television lifestyle network. She was the top earner in the 2011 Forbes Celebrity 100 list with income in the past year alone estimated at $290 million.
***
So when, in April, Martha Stewart tweeted, "Is Gwyneth the next Martha Stewart?" it wasn't just the actress's claim to being the new lifestyle expert Stewart was referring to, it was also the potential earning power. Indeed, venture capitalists are rumored to have approached the actress hoping to buy a slice of her brand, and there is talk of launching an eponymous magazine.
The Gwyneth-effect is already under way. It was something La Fromagerie, a cheese shop in Marylebone, central London, discovered to its great delight last month. After Goop's weekly email (sent to subscribers and published on the ­website) featured the shop, there was a "huge spike of interest," says its general manager Sarah Bilney. ­Particularly from "women [in their] late twenties, early thirties."
And when Goop promoted Paltrow's cookbook, My Father's Daughter ("Delicious, Easy Recipes Celebrating Family and Togetherness"), there was a "huge, huge jump in its ranking on Amazon and in bookstores," according to Karen Murgolo, her editor at U.S. publisher Grand Central Life & Style. "We've seen it with other books she's recommended on Goop too." (The U.K. version of the book is called Notes From My Kitchen Table.)
What Paltrow is doing, says branding expert Stone, is "building trust." He adds: "If Paltrow asked companies to pay her to appear on Goop she would lose her authenticity. She has to keep her website pure."
Purity isn't incompatible with making money. A Goop city guide app is in the pipeline, which includes such tidbits as Christy Turlington's favorite waxing salon. A reader survey on Goop asks "how would you feel if Goop earned commission for featuring products in the newsletters?" Another question tests how "excited" respondents might be about possible Goop houseware, cooking utensils, and clothing—and checks whether they object to advertising on the site.
The potential market for lifestyle portals is huge. According to Dan Deacon, head of talent at celebrity PR and events agency the Outside Organization, musicians also have a reason to get online as traditional revenues from music sales disappear. "Artists need to broaden their business now, especially in terms of the demise of physical sales and the demise of the high street," he says.
Even though there will be more imitators in the coming months, Stone believes that: "Jay-Z and Gwyneth are on to something—the first ones in are often the most successful."
---