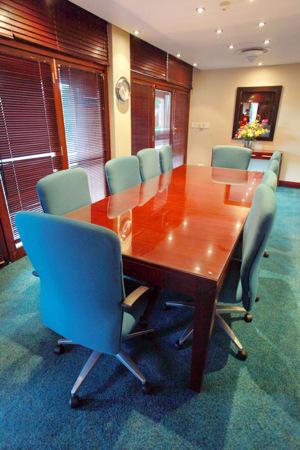 There's a classic Doonesbury cartoon depicting the inside of Ronald Reagan's brain, absent the usual filter that stops people from expressing their more impolitic inner thoughts. Clearly, a Garry Trudeau* MRI of Glencore International AG's new chairman, Simon Murray, would reveal the same filter-free route from thought to lips. Here (courtesy of the WSJ ) is Mr. Murray on working women :
They have a tendency not to be so involved quite often and they're not so ambitious in business as men because they've got better things to do. Quite often they like bringing up their children and all sorts of other things. All these things have unintended consequences. Pregnant ladies have nine months off. Do you think that means that when I rush out, what I'm absolutely desperate to have is young women who are about to get married in my company, and that I really need them on board because I know they're going to get pregnant and they're going to go off for nine months?
His words are so obviously offensive that there's almost no need to denounce him, what with everyone across the U.K. rushing to call him "primitive" and express their shock. Except, of course, for the fact that Mr. Murray's willingness to express his backwards opinions in public (in an interview with London's Sunday Telegraph , no less) suggests that, in private, he's been saying these things for most of his 71 years, and it seems unlikely that his friends and fellow board members (he's served on at least 20) were unaware of his hidebound beliefs. It's clear from the tenor of his words that he's casually tossing off a long-held view, and one's he's willing to expand upon at some length, with the air of a straight-shooter who's just willing to say what everyone's thinking. He can apologize all he likes (and he has ) but does anyone really think that a few days worth of rebuke have changed his mind?
Sure, Simon Murray is just the chairman of the board, a role that often means little day-to-day involvement in the running of a company. But when women serve on corporate boards, the women in the companies prosper. According to research from Northwestern University's Kellogg School, " a higher representation of women on a company's board of directors directly increases the female share of and access to higher positions within the company ." It's not much of a leap to suggest that a higher representation of chauvinists would have the opposite effect.
The best thing about a man like Mr. Murray is precisely the thing that has him in all of this trouble. Yes, he's prejudiced, sexist, and insular. But at least he advertises it, almost as well as if he had the word "bigot" tatooed across his forehead. No doubt Glencore's lawyers will rein him in now, and put duct tape over his mouth during conference calls if they have to. But we're safer when someone like him talks, and the world reacts. Because when it comes to the corporate boardrooms, Simon Murray is like a cockroach. We only see one of him. But there are lots more hiding in the walls.
* Correction, Apr. 27, 2011: In the original version of this post, Garry was misspelled.
Photograph by Rajesh Jantilal for Getty Images
---