Apologies. I had a horrible cinnamon accident in my oatmeal this morning. Looks gross. Tasted fine. Cost: $1.30.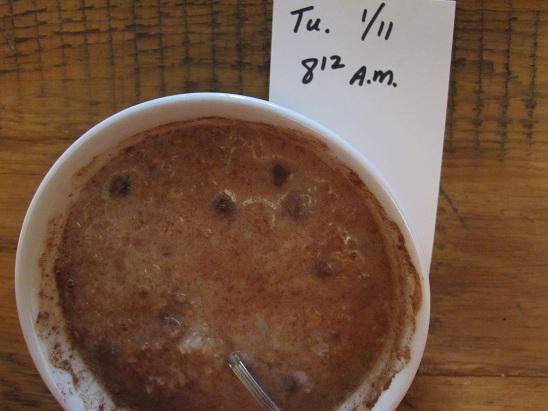 My supervisor was in town and took a bunch of us to lunch at a diner. I had a Cobb salad with vinaigrette on the side. (It didn't come with bacon and I asked for no chicken.) Too much iceberg lettuce, but otherwise fine. Cost: $0.00. My supervisor paid. Thanks, nice lady!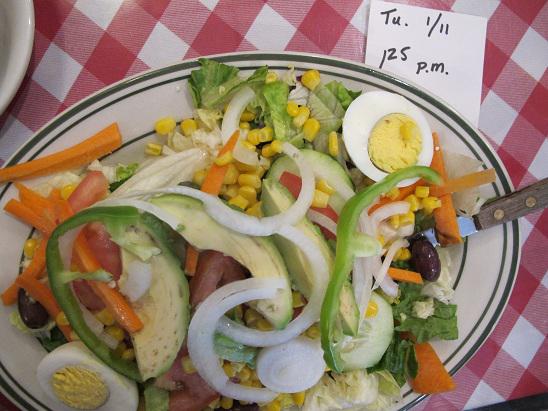 Blueberries, about half a pint. Cost: $1.25.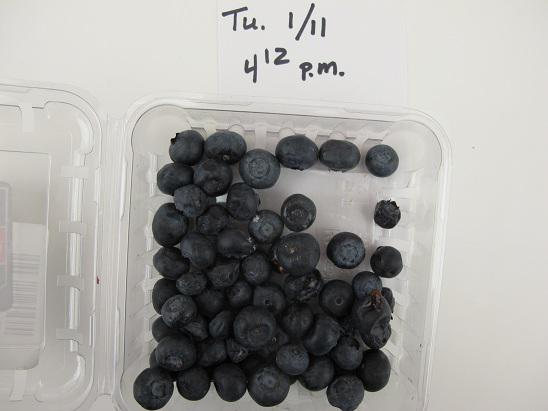 A banana. Cost: 33 cents.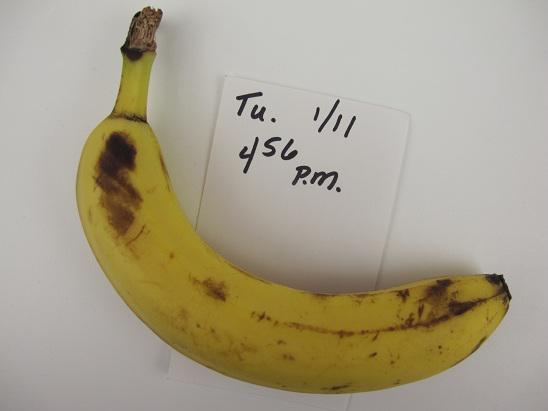 A pricey local organic McIntosh apple. Cost: 75 cents.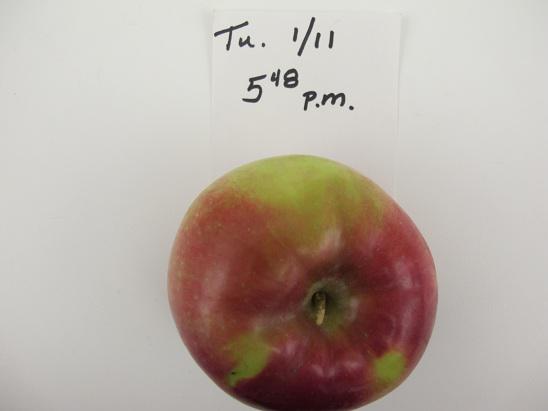 OK, now please sit down if you aren't already. My husband's birthday is this week. I ordered him a gift box from Murray's Cheeses . It was supposed to arrive last Friday so we could have the weekend to enjoy it, but Murray's had a computer "glitch" (yeah, right) and didn't ship it until yesterday for arrival today. I had some of each cheese. (There was much less cheese than the photo suggests.) I had purchased hummus, babaganoush, and salad vegetables for dinner, but, yeah, I filled up on cheese, so that was my dinner. The good news is, now I'll be prepared for tomorrow despite the impending snowstorm. Cost: $7.30 for 4 oz.

Total for the day: $10.21. Not so bad for a splurgy day.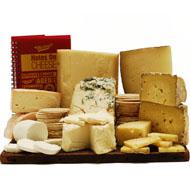 ---