Hi team,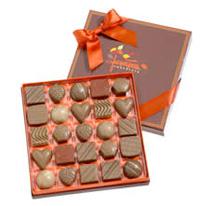 Someone was kind enough to give me a ton of Jaques Torres chocolate for the holidays. Sadly, I can't eat it all L So I've decided to share with all of you before New York's big Snowpocalypse. Come get some!
Though I suppose I shouldn't call it "evil" or "temptation" since I wasn't even tempted.
WHAT IS HAPPENING TO ME, PEOPLE?
---