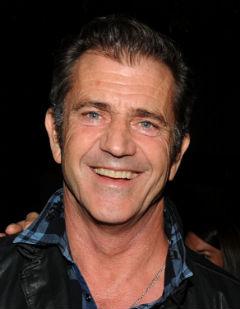 While Mel Gibson's public image was truly starting to implode amidst a stream of racist tirades and domestic violence allegations , there was also talk of a movie he had made with Jodie Foster called The Beaver . The film, in which Foster co-stars and also directs, is about a depressed man who is estranged from his family but manages to get out of his funk by developing an alter ego in the form of a beaver hand puppet. Seriously.
New York Magazine has already outlined how selling this movie is a near-impossible task due to Mel's horrific personal life. The trailer markets the movie straightforwardly as a quirky but ultimately uplifting tale of an unhappy guy who goes to extremes to get his family back and his life in order. It's in the vein of indies like Little Miss Sunshine , but the gimmick is a puppet rather than a child's beauty pageant is bringing a dysfunctional family together.
Even though the studio is attempting to ignore the insano-Gibson subtext, it is impossible for the viewer to avoid. Foster, who plays Gibson's wife in the movie, says that his character is using the beaver to "create a psychological distance between himself and the negative aspects of his personality." You can't help wishing that the real Gibson could have used a hand puppet to save him from himself. Trailer below.
Photograph of Mel Gibson by Kevin Winter for Getty Images.
---