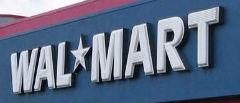 The Supreme Court just agreed to hear what may be one of the most important business cases of the term , Dukes v. Wal-Mart Stores . This suit was first filed in 2001 by six women in federal court. The issue at this point is whether the courts can certify the biggest class-action suit in American history; as many as 1.6 million current and former Wal-Mart employees want to combine their claims in a single suit alleging pay and promotion discrimination. Wal-Mart responds that the plaintiffs in this case worked in 3,400 different stores in 170 job classifications, and allowing them to bundle all their disparate claims together would create a class so large as to be unworkable. The only issue the court will decide this spring is whether the class can be certified, not the merits of the discrimination claims.  Last spring the 9th Circuit Court of Appeals decided in a fractious 6-5 vote to allow the suit to proceed as a class-action.
The six plaintiffs in the suit claim that despite the enormous size of the class, Wal-Mart's decision-makers determine pay and promotion based on a rigid and highly centralized "strong corporate culture that includes gender stereotyping." Their claim is that women constitute more than 70 percent of Wal-Mart's hourly workforce but less than one-third of salaried management. They seek back pay, punitive damages, and changes to Wal-Mart's hiring and promotions policies. Wal-Mart's liability may be in the billions of dollars. Aside from the size of the class, Wal-Mart argues that the lower courts used the wrong standards to certify the class.
This is a high-stakes appeal that has elicited strong responses from the Chamber of Commerce on one hand, and those who worry about the need for class-action suits to protect worker rights on the other. It's going to garner an enormous amount of interest from those who contend that big business never loses at the Roberts court and that workers can't catch a break. It may also prove an early litmus test for whether the presence of three women at the high court will in any way shape the debate about gender discrimination.
Photograph of Wal-Mart exterior from Wikimedia Commons.
---