You are likely right now still in the middle of your holiday cheer. Or perhaps your holiday cheer is now in the middle of you. Either way, you may be thinking about the upcoming new year and you might be contemplating—dare I say it?—going on a diet.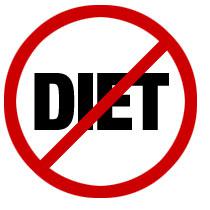 DON'T DO IT. Diets are for losers (of weight—and their minds). Resolutions are made to be broken (and to feel ashamed about). This year, swear off dieting with me. Coming Jan. 1, I will be engaging in a serious nondiet, and you are corpulently invited to join me—or just to sit back and watch (and laugh and laugh and laugh).
I'm sick of dieting. I'm sick of trying to "lose weight" and "get in shape." I'm sick of other people telling me what to eat. Most people I know understand how to eat right—more vegetables and whole grains, fewer doughnuts and Cheez-Its. They just don't know how to make it happen. So for the next several weeks, I am setting off to figure it out for myself. I'll investigate the biggest obstacles to eating right and engage in a weekly series of outrageous experiments in sensible eating. I'll do crazy things like eat exactly what the food pyramid suggests, spend much less on food, and eat radically more slowly, with the ultimate insane goal of learning what feels right and works for real people—in our real lives—and shunning the diet demon forever. And I'll be counting on you to help me in the process: I want you to participate and share your knowledge and experience with me.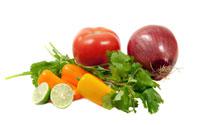 There will be no scales, no calorie counting, no shame. It'll just be you, me, and a nice clean plate. Check in on Jan. 1 to get the details, get started, or just get ready to watch.
---