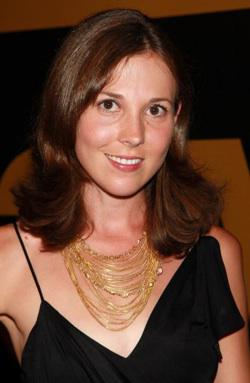 When Don Draper starts a romance, you can always already see it unraveling. And optimists who hoped for more for Dr. Faye Miller surely felt a familiar sinking when Draper cheated on her with his hot secretary. Now, as the finale approaches, you can't help but wonder how long the good doctor will be able to hang on. As Suzanne, Draper's third-season schoolteacher mistress, said shortly before inviting Draper into her bed, "I know exactly how it ends." And it always does.
What, then, of the actresses who play his paramours? The members of many ensemble casts worry they may lose their jobs to the demands of a narrative. But the women brought on to play opposite Mad Men 's main man are in a particularly precarious position–abruptly elevated to leading-lady status, they are simultaneously doomed by the certainty that they will soon be kicked out of his bed, and off the show.
"I've moved on now–it took me awhile," Melinda McGraw says. McGraw played Bobbie Barrett, wife and manager to twisted comedian Jimmy Barrett, in Season 2. Barrett, a ballsy, self-made businesswoman, has a lusty and occasionally sordid affair with Draper. "If anyone needs therapy after they're on the show, be sure to call me," says McGraw. "We should definitely start a counseling service–Don Draper Exes."
In an interview, McGraw waxed at length about how good Mad Men is for an actor–creator Matthew Weiner's female parts are meaty, and Jon Hamm (who plays Draper) is a calm, gracious presence. (McGraw actually compares him to an election-era Obama.) These factors made it hard to accept that she wasn't coming back, she says–that when Draper broke up with her character after she revealed his prowess was the talk of the town, it was her own breakup, as well. For some time, McGraw was in denial, she says, and asked Weiner whether it was likely her character might return … perhaps for a bit of revenge? But she knew even as she asked that her character probably wouldn't do that. "She's too cool."
Alexa Alemanni, who played Draper's secretary Allison this season until shortly after an ill-fated night of passion with her boss in Episode 2, had been on Mad Men since the first season. Alemanni says she got the script for Episode 2 the night before the table read. First she read the sex scene, elevating her character to a much bigger role.
"Oh my gosh, this is amazing," she thought.
Then she read the part, later in the episode, in which Draper ham-handedly hands his employee a Christmas bonus, as if to reduce their night to a transaction. Oof. "This isn't going to end well," she thought.
"We thought you were gonna last," a male actor from the cast teased her, "and now you're one of Draper's girls."
It was well worth it, Alemanni says, even though it meant leaving the show–the material was rich, her character suffered. She got to throw a cigarette lighter at Don Draper. And she got to join a long line of great actresses who tried and failed to secure a certain man's heart.
Photograph of Alexa Alemanni by David Livingston for Getty Images
---