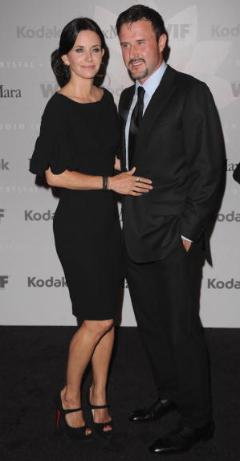 - Conservatives may have submitted a record number of GOP female candidates for Congress, but Democrats fear an opposite trend: the year of the women's wipeout. [ Politico ].
- Iceland remains the country with the greatest equality between men and women, but the U.S. has risen to No. 19 , overtaking Canada to become the best-performing country in either North or South America. [ BBC ]
- After 11 years of marriage, Courteney Cox and David Arquette have "agreed to a trial separation that dates back for some time." [ People ]
- Star quarterback Brett Favre was repeatedly asked about sexting accusations in post-game interviews last night, but according to the media, he was dodging their questions better than he did New York Jets defenders during Monday's game. [ CNN ]
- While E.M.C. Centers in New York are offering a sympathetic ear for women continuing their pregnancies, they do not provide a full range of alternatives or condone all choices. [ New York Times ]
Photograph of Courteney Cox and David Arquette by Getty Images.
---