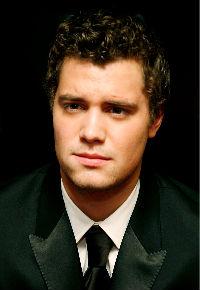 By now you've probably heard that Bristol Palin has gotten back together with her baby's father , Levi Johnston. Us Weekly published a a much-hyped exclusive cover story about the pair's reunion today, in which Bristol says she went to the tabloid with the engagement before telling her mother. Sarah Palin's reaction on the Today show upon hearing the news was diplomatic but terse, "Bristol at 19 is now a young adult. We obviously want what's best for our children. Bristol believes in redemption and forgiveness to a degree most of us struggle to put in practice in our daily lives." Translation: Bristol may have forgiven Levi, but I haven't.
Anna North at Jezebel thinks that there's no way Sarah Palin didn't know about the engagement , and that this entire story is a savvy PR move by the former VP candidate. But I disagree, and here's why: The things Levi and Bristol say to Us about their relationship follow an absolutely common narrative among working-class men and women today, the very one that Hanna pointed out in her Atlantic piece " The End of Men ": "The mothers pull themselves up, but the men don't follow."
The couple's first breakup happened shortly after their son Tripp was born. Within a week of Tripp's birth, Bristol says "Levi lost his awesome job at the North Slope oil field. And Tripp was super colicky." Levi then says, "It was a lot in a short time, and I wasn't a great father." As things got worse, and Bristol found an incriminating text message on Levi's phone, she told him, "You know what? You don't have a job or an education, so I'm not doing this with you."
Like many working-class men, Levi lost his macho job during the recession. Instead of stepping up into his new role as a father or finding a new career, he watched TV all day and then posed for Playgirl . At the same time, Bristol was going to college and holding down a job as an assistant at a dermatologist's office-a stereotypically female profession. Levi seems to have realized that without Bristol, he truly is adrift. From what he says to Us , it sounds like he feels the limelight was a cold and empty place, and now he vows that he's going to get his GED and become an electrician. This isn't a dastardly scheme from Sarah P. to make herself look sympathetic. It just sounds like Levi is struggling to find his place in a world where his skills-good looks, physical strength (he ain't the brightest sweater in the drawer)-aren't of much use to anyone anymore.
Photograph of Levi Johnston by Amy Sussman/Getty Images.
---