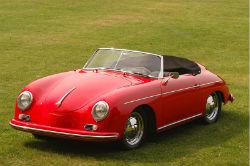 Writing in yesterday's New York Times , film critic A.O. Scott announces the beginning of the " onset of the Generation X mid-life crisis ." His evidence: Sam Lipsyte's recent comic novel The Ask , and the films Hot Tub Time Machine and Greenberg , all of which feature older male GenXers trying to come to grips with how their youthful dreams somehow didn't pan out and they are leading lives of … well, will you forgive me if I say ironic desperation?
As an older GenXer myself, I can certainly relate, as can any number of women of my acquaintance. But in Scott's world, we don't count. The midlife crisis, it seems, only happens to men. Scott is unaware of the fact that female Gen X writers and social critics have been wrestling with the collision of what might have been with the reality of our lives for several years.
More than a few female GenXers have seen their dreams-no matter how ironic or heartfelt or, well, whatever-vanish in a haze of sleepless nights, overworked days, and the constant pressure to look and seem perfect in every aspect of our lives. Sam Lipsyte's less caustic female counterpart might well be Leah Stewart, whose novel Husband and Wife was published this month. Stewart's lead protagonist? An overeducated female poet turned academic-office manager and mother of two, resentfully handling an unfaithful husband, pining for an ex-boyfriend, and wondering for what, exactly, she gave up her literary ambitions.
When our concerns do manage to seep into the public consciousness, they are often dismissed as narcissistic whining. When lead Gen X female writer Elizabeth Wurtzel (born a year before Lipsyte, in 1967) ruminated in Elle last year about fading looks and what she could have/should have done differently, saying "people who say they have no regrets, that they don't look back in anger, are either lying or boring, not sure which is worse," Amy Benfer, writing at Salon , deemed the essay " bizarre ." Similar words were said about two essays published about marriage and midlife last year as well, Sandra Tsing Loh's " Let's Call the Whole Thing Off " in the Atlantic and Elizabeth Weil's " Married (Happily) With Issues ," in the New York Times Magazine.
Of course, it could be argued that they are at least receiving attention, no matter how negative. It's not clear that anyone besides A.O. Scott gives much of a damn about the male Gen X mid-life crisis. As Scott, a Gen X male, points out, Greenberg and Hot Tub Time Machine are not considered particularly successful movies. But, then again, why no Scott mention of Lisa Cholodenko's (who was born in 1964) film The Kids Are All Right -which has been getting rave reviews on the festival circuit-about a midlife lesbian couple examining their lives?
---