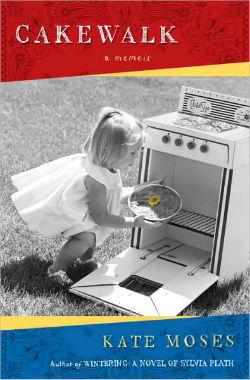 During this continuing era of the memoir, women have written about their personal trials through the prism of sex addiction ( Susan Cheever ), alcoholism (Mary Karr ), and real estate ( Meghan Daum ). In her new book, Cakewalk , novelist and Salon editor Kate Moses writes about her life as a series of chaotic episodes stitched together by recipes. The title is misleading in both mood and meaning; Moses' childhood was, in fact, harrowing, and her early culinary obsession served as something of a desperate attempt to "redeem with sweetness those moments that left, however bitter on occasion, such a lasting taste in my mouth."
Food in this memoir does not serve as a grand metaphor. Sweets just happen to be the organizing principle of her most vivid childhood memories, the one thing that seemed easy to understand. A frustrated artist trapped in a miserable marriage, Moses' mother used cakes and candy as a way to create a conspiracy of joy. She fed them M&Ms as she told them elaborate family stories. "Your cakes are always better than anybody's," Moses tells her, and her mother agrees: "You are so right." Her father barely ever talks to his children and when he invites them to visit him at work keeps them waiting for hours. As a child she was baffled by him but recalls vividly the bag of iced animal cookies his secretary always took out of her drawer to appease.
Moses' sensory memory is so vivid that she keeps our interest through the slow dissolution of her parents' marriage and then her own disillusionment with her mother, until eventually, she goes years without speaking to her, although she never stops baking. I haven't tried any yet, but the recipes, for what it's worth, look as promising as the book itself.
---