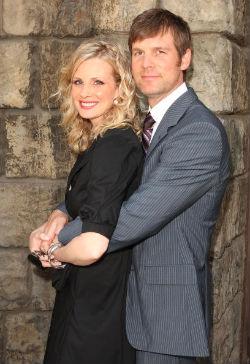 Parenthood , which premiered on NBC last night, is sort of like HBO's Tell Me You Love Me but focused on the kids-interwoven plots of the extended clan of Bravermans dealing with all the dilemmas we modern parents face (autism, private schools, sperm banks, etc.). The plots were just what you'd expect from a middlebrow network drama but one thing surprised me: The focus was mostly on the fathers.
Yes, there were the predictable mother stereotypes-the workaholic mom and the screw-up divorcee. But for the most part, they receded into the background as the men took center stage. The main drama revolves around Adam Braverman, who ping-pongs among the demands of his wife, father, and mildly autistic son. The show's other anchor is his brother, Crosby, who represents the feckless, noncommittal beta male of the Judd Apatow school.
The show may not be interesting enough to make a cultural mark, but if it were, it would count as our era's Murphy Brown moment, when a network's major show about parenting hardly bothers with the moms.
Photograph of Peter Krause and Monica Potter by Jason Merritt/Getty Images Entertainment.
---