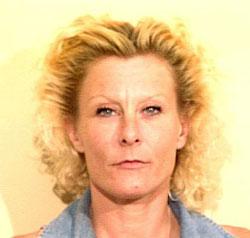 Jess, I must confess I found this Daily Beast story on Jihad Jane , who will be arraigned today in Philadelphia, quite interesting. Even the headline makes sense to me. Although it's a tease, "feminist," in this case, does not mean the American definition of feminist. You could put together a cultural riff about how Jihad Jane and Amy Bishop represent the outer edge of the new American feminist power. (See the Lady Gaga video : Lady killers are hot right now.) But the "feminist" label here refers to surprising changes within the terrorist organizations. Richard Miniter convincingly makes the case that the women have been pressuring Jihad leaders to let them be bombers, and that the leaders were at first reluctant but eventually relented.
Nasser Shawish was the Fatah commander who ordered Dareen Abu Aisha to carry out one of the first female suicide attacks. Shawish told Israeli investigators that he didn't like the idea of using women-especially ones with bright futures: "I felt that she was a pretty and successful girl studying at the university, a future mother, who should marry and bear children, and help her people in other ways. But she wouldn't stop pressuring me."
Surely the women are misfits and confused, lost souls, as you call them. But they seem to find meaning and power in a budding new movement which could rightly be called, in that twisted context, feminist.
---