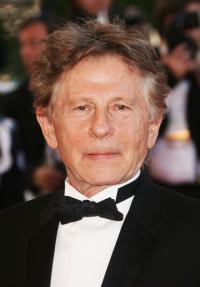 A California appellate court would not dismiss the child rape case against Roman Polanski altogether yesterday-but it will allow the case to move forward without forcing Polanski to return to the United States. To recap: Polanski was arrested for the drugging and rape of 13-year-old Samantha Geimer (née Gailey) in 1977, and went on trial for the crime in 1978. Polanski fled the country that year because he felt there was prosecutorial and judicial misconduct and that he would not be given a fair sentence. According to Harriet Ryan at the L.A. Times , the appellate court, "outlined a way that could end the long-running case without Polanski serving more time behind bars or returning to the American justice system he fled three decades ago." The court was unanimous in its ruling, and it seemed to want to bring the case to a close quickly, not because they are enthralled by Polanski's fame, but because they want to end Samantha Geimer's suffering :
The passage of more time before this case's final resolution will further hamper the search for truth and the delivery of any appropriate relief, and it will also prolong the agony that the lack of finality in this matter continues to cause Samantha Geimer.
Geimer has had health problems and fears she may lose her job over the renewed media frenzy. She asked for the case to be dismissed back in October. A couple of months ago I asked Susan Estrich, who is a law professor at USC and on the board of directors of the Victim Rights Law Center what she thought about the Polanski case from the victim's rights perspective. "I don't blame [Geimer]" for wanting the case dismissed, Estrich wrote to me in an e-mail, "I don't think [the dismissal] speaks to whether Polanski deserves punishment-in fact, the continued pain that the discussion seems to bring for her, in my mind, proves just the opposite." Estrich adds that it's technically a crime against the state, not the victim, but many have pointed out that cash-strapped California has much bigger problems than Polanski. Though some commentators, like Salon's Kate Harding , think Polanski will be getting off too easy if the case is quickly resolved after 30 years and he does not face more jail time, at this point we have to ask if the costs of his prosecution outweigh the benefits.
Photograph of Roman Polanski by Pascal Le Segretain/Getty Images.
---