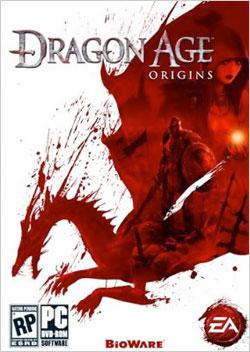 It's almost Christmas! Which means the anal-retentive demographic is busy getting into the holiday spirit, waving white-knuckled fists at a number of gift items deemed detrimental to the well-being of society. (The site Landover Baptist Church hilariously spoofs on this phenomenon with a yearly list entitled " Lucifer's Toy Chest " – i.e., gifts that will send your children straight to the fires of hell. On last year's list: Tickle Me Elmo, tickle him between the legs and … ) This year, conservatives have their Xmas stockings in a bunch over the new Dragon Age game which features, gasp, the possibility of gay romance and homosexual relations between a man and an elf. As Ryan Tate on Gawker puts it : "Who, in these United States, could possibly object to foisting this content on teenaged boys? Oh, right, like half the population."
As reported in the New York Times ' Art Beat blog , dissenters include the r ight-wing site World Net Daily , which just can't get enough of abusing the descriptor "dirty," first calling the scene as a whole an act of "dirty gay sex," and later describing how the two men are "dirty, naked, and kissing."
Are you as turned on as I am right now? You can watch the video yourself here .
Here's how the dirty gay sex scene goes down, according to the WND screed:
During a fireside chat, the player's Grey Warden character asks warrior-elf Zevran, "Can you join me in my tent?"
The elf reveals he specializes in assassination, and the other character replies, "I bet you're good at a lot of things."
The elf responds, "Mmmm, that's quite an offer, especially coming from another man-if we are both speaking of the same thing."
If the player selects the response, "I suspect we are," the elf agrees to have homosexual sex with the character.
Yep, real vulgar. The FCC chip embedded in my brain is all a-bleep.
Of course, like most video games these days, Dragon Age offers plenty of hetero-sex for teenagers unwilling to have their impressionable young sexualities swayed. There's also female-avatar-on-female-avatar Sapphic love in the game, which garnered absolutely no protest because two hot virtual females locking lips is preferred by nine out of 10 patriarchy overlords.
---