Steve Jobs: "I'm very happy to be here today with you all. As some of you know about five months ago I had a liver transplant, so I now have the liver of a mid-20's person who died in a car crash. I wouldn't be here without such generosity. I hope all of us can be as generous and become organ donors."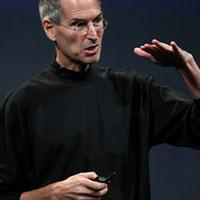 If you support organ donation, be sure to let people know. Tell your family you want to be an organ donor. Sign the registry . Happiness is living your values .
* Check out the Happiness Project Toolbox —fun ways to track your happiness project.
---