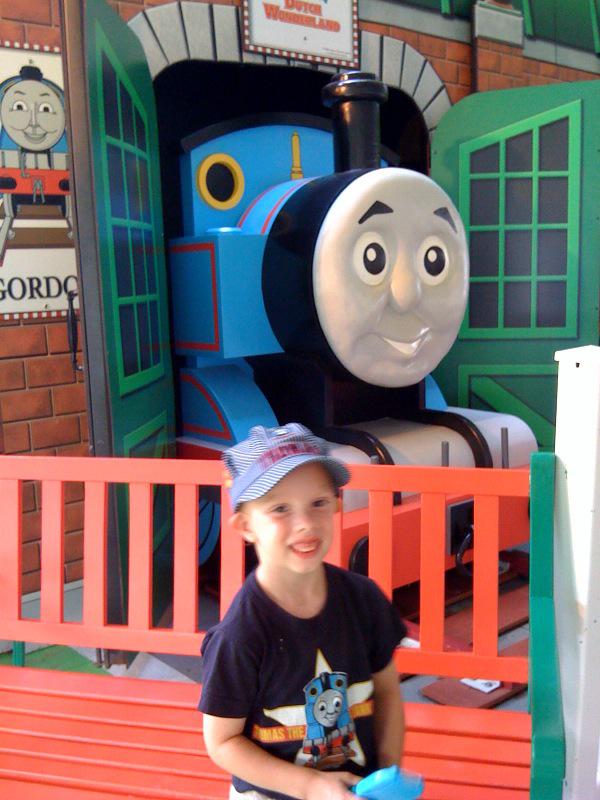 Thank you to all the single moms by choice who have written in. I'd still like to hear from you if you have a story to share. E-mail me at emma@thecomebackbook.com. (Putting "single mom" in the subject line will help keep my e-mail a little more organized!) I've picked Kathryn Quigley's piece as the first one to run because it made me laugh. Sometimes choices are that simple.
Pat Benatar said love is a battlefield. Or it might be a trampoline. Let me explain. For years, I have searched for love. There were boyfriends, hook-ups, and weird hot-or-cold long-distance relationships. Back in the 1990s, I tried personal ads printed in a newspaper. You had to call a 1-900 number to get the messages. I remember one guy, Lee, who called my ad four times. Each time he gave his name, but each time, he used a different voice. Perhaps he thought I wouldn't notice? Perhaps he had multiple personalities all named Lee?

When I got a personal computer, I looked for love online. First it was "Love at AOL" then Match.com, eHarmony and Democratic Singles. Lots of e-mails, some dates, no love. Who knows why things didn't work out? I am cute, funny and not crazy. But in addition to love being a battlefield, it is also a crapshoot. Especially on the Internet.

I did find true love in May 2006 when I became foster mother to a lovely infant boy. My dating life ground to a halt, of course. All new mothers know that the first few years are so exhausting that getting a shower becomes impossible, much less a date.

My son's adoption became final in November of 2007, and slowly, I began to re-enter the dating world. I would like some adult conversation. I would like some sex. Or at least some making-out.

For convenience's sake, I once again turned to the Internet. I knew it would be tougher-I'm not as thin as I used to be, and now I am 42. Most guys search within the 25-35 age bracket. And trying to date as a single mother also has its challenges.

There is the time factor: I have none. If I want to get online, I have to do it at night, when I would rather be sleeping. Taking care of a three-year-old while working full-time is demanding. (By the way, I love the single dads who write in their ads: "I only have my kids every other weekend, so I have lots of free time!") Then there is the privacy factor: I have none. As I was writing the line "I would like some sex," my son peered over my shoulder.

"Wat dat say, mommy?" he asked.

"Uhh, that I love you VERY much."

My friend Mark suggested I try a new, free dating website, which shall remain nameless. Mark is married, so he might seem an odd choice to advise me on love. And his advice can sometimes be questionable. A few years ago, I asked him about a guy I really liked, but was afraid to make a move because the guy just broke up with his girlfriend and was still upset.

"Ah, go ahead and sleep with him," Mark said.
I did. The guy cried afterwards. Yes. Cried. Then he leapt away from me as if I were on fire. Oh, and the sex was bad.

But Mark recently married an awesome, smart and beautiful woman, so I thought his taste-and advice-might be improving. Now, there seem to be some very nice men on this site-but they're not the ones who write to me. Instead, I got noticed by the guy who wore a Confederate flag in his profile photo. Another revealed that he and his wife decided their lives were dull and that they should each have sex with other people. Such fun for me!

Then came the single dad who promised to "look into my eye's[sic]" on the first date. I can ignore spelling errors. I could not ignore that the dad weighed close to 300 pounds, was scowling, and had long hair and a giant mustache. Perhaps he is very nice. But he kinda scared me. I feared he might want to eat me for a snack.

I immediately sent Mark the photo.

"Look who wants to date me on this website. Aiiiee!" I yelled via e-mail.

Mark pondered the photo and wrote back. "While the Romeo in the picture may not look like the perfect candidate for lifelong happiness (having no smile and approximately 200 surplus pounds), you should check out the background of the photo," he wrote. "The guy has a trampoline. Let the romance begin."

Huh. I did not notice the trampoline. Could it equal love? Nah, not for me and Big Guy.

But Mark raises a good point, even if he didn't know it. I need to look beyond the photos and beyond the obvious. Maybe I even need to look beyond Internet dating.

Love is out there and someday, when I am less tired, and freshly showered, it will find me.
Kathryn Quigley is a writer, teacher, and mother who lives outside Philadelphia, Pa. She can be reached at KSQWRITE@aol.com
---