I'm working on my Happiness Project, and you could have one , too. Everyone's project will look different, but it's the rare person who can't benefit. Join in—no need to catch up, just jump in right now. Each Friday's post will help you think about your own happiness project.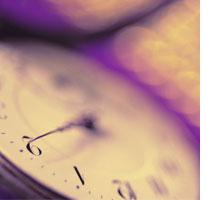 We all make mistakes and have things go wrong, but one resolution I try very hard to keep is "Learn from the past."
Many of my most significant happiness-boosting actions—large and small—have come in reaction to things that went wrong.
To take a small example: It was only after thinking hard about why I was so often crabby during lovely family vacations that I recognized the problem: I was hungry . Once I understood what had gone wrong on previous trips, I was able to come up with a solution: Now I make sure to pack almonds and other snacks whenever I travel.
To take a large example: In college, I didn't participate in any extracurriculars—no sports, no newspaper, no drama, no singing group, no soup kitchen, no sorority. I didn't think much about it during college, but during the two years between college and law school, with more perspective, I came to regret that I hadn't been more involved. I vowed that in law school, I would take part in more extracurricular activities, and I did. Of these, the most significant was the Yale Law Journal , where I ended up being editor in chief—which ranks as one of the most important experiences of my whole life.
To take a medium example: I stopped drinking , more or less, because after stopping drinking during my pregnancies, I became such a lightweight that just one glass of wine had a big effect on me—and not a good effect. Alcohol made me sharp-tongued, indiscreet, insensitive, belligerent, and sleepy. The day after a social occasion, I often felt terrible about how I'd acted. To address this, I need to start drinking more , to build up my tolerance, or less . For me, giving up alcohol most of the time—I still have the occasional glass of something—makes me happier.
It's hard to learn from the past, because that process means that I have to look long and hard at things in my life that didn't go right—where I failed or was disappointed or didn't rise to the occasion or felt regret, guilt, or anger. And reliving that past is no fun.
It's also difficult to do. One way I "learn from the past" is to apply my Eighth Commandment,  Identify the problem . What did I wish had been different about that family trip? About college? About that party the other night? When I really look carefully to identify an exact problem—not just a vague feeling of dissatisfaction—I often see a solution.
Whenever I do "learn from the past," I find it very satisfying. Not only do I manage some aspect of my life more happily, but I also have the exhilarating sense of having corrected something, of having redeemed myself—yes, I'll say it, of turning lemons into lemonade.
Has there been an occasion when learning from the past allowed you to do something more happily in the present?
* One of my new favorite blogs is the wonderfully thought-provoking Starfish Envy , started by my sister's writing partner. "I'm thirty-seven. I'm successful. I'm single. Now what?" And as fascinating as it is, it's superfascinating to see a friend's blog. It gives you a whole different insight into a person's mind and life.
* Join the discussion over on the Facebook Page . Check it out!
---