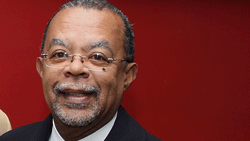 That's a really upsetting litany of stories, Marjorie, about the cops accosting you and your relatives . The confluence of Skip Gates' arrest and the Obama presidency are making white people, at least some of us, take in these stories differently. We've heard them before, but now maybe we're absorbing them. Obama's election has both raised expectations of a post-racial America and given us a lens through which to see clearly how we still fall short. I chewed over some of this with the writer Farai Chideya on bloggingheads earlier this week. And Richard Thompson Ford has a piece in Slate that really made me think anew when I was editing it on Thursday. Rich urges us to get past the stock phrases "racial profiling" and "playing the race card" in analyzing what happened and why. His clear-eyed takeaway:
We need to ask why so many police officers of all races suspect the worst of racial minorities. (I wonder what the black Cambridge police officer pictured in the photo along with Gates after his arrest would say about all of this if he could speak candidly.) Decades of blatant and pervasive racial discrimination, poor urban planning, and failed labor policy have left blacks disproportionately jobless and trapped in poor ghettos across the United States. Faced with few opportunities and few positive role models, a disturbing number of people in those neighborhoods turn to gangs and crime for money, protection, and esteem.

Rather than improve those neighborhoods and help the people who live in them join the prosperous mainstream, we as a society have given police the dirty job of quarantining them. Frankly, we should expect that a disproportionate number of power-hungry bigots would find such a mandate attractive. And an otherwise decent and fair-minded officer, faced with the day-to-day task of controlling society's most isolated, desperate, and angry population, might develop some ugly racial generalizations and carry them even to plush and leafy neighborhoods such as those surrounding Harvard Yard. Yet when the inevitable racial scandal surfaces we, like Capt. Renault in Casablanca , are shocked, shocked to find racial bias in law enforcement and quick to blame individual police officers, rather than ourselves.
Photograph of Skip Gates by Stephen Lovekin/Getty Images.
---