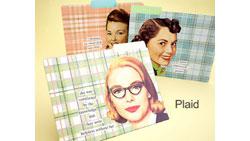 I work from home. I don't work 'at' home. I work anywhere and everywhere I happen to be-a parked car, a bus, the dog run, in the hallways of a school, even on the beach. I don't have a human assistant but I make all my deadlines and feel pretty organized. I can do all of this because of technology. Today, I've put together some apps, tips and sites that you might find useful if you have a similar lifestyle. Some of these have been around for ages, but have recently expanded, enhanced their services or become much more user-friendly.
(I picked all these through my own research or use. I don't get paid to endorse nor do I accept special treatment.)
Zazzle.com . Zazzle is where I get my business cards-and, yes, you should have one even if you aren't working. Your name, phone number and e-mail address are the only things it needs to say. Zazzle lets me import my own art. And so I've turned myself into a one-woman marketing machine, using the website to create not just business cards, but note cards, canvas shopping bags, t-shirts and postage stamps all with my book covers on. (I still have a few buttons with "I CAME BACK!" emblazoned across them and will send one to whoever comes up with the best new website, tip or app submission. Email me here
Seejanework.com . If you go to this website and click on "filing" you'll get a sense of my idea of heaven. This is a small detail but I've noticed that having eye-catching notebooks and folders (pictured here) can be a real ice breaker at conferences and in meetings. My final tip as a stationary junkie is to steer you to merrimade.com for their laminated paper luggage tags with your name written in huge letters, for when you're forced to check your bag.
UPS.com I use UPS for the simple reason that I can ship in my own packaging. But both the FedEx and the UPS websites are now extremely user friendly and geared as much to individual use as to businesses. (FedEx even has an iPhone app which UPS does not.) Their forms are easy to fill out and allow you to store credit card information and address books in your profile. If you get your stamps online and use one of these services for everything else, you will never need to stand in line at the post office again.
Legalzoom.com . Starting your own business? Invented an amazing new product or service that you want to patent? Legalzoom helps you create reliable legal documents from your home or office within 48 hours. Depending on your stage of life, they can also help you draw up divorce papers or make a will. You fill out the required form online, they turn them into the required legal-eze and ship them back to you. Their low overhead enables them to make the claim that you save, "up to 85 percent off the rates an attorney would charge for the same procedure," which is pretty impressive.
Email Text Editor . This is a tiny little 99-cent app for the iPhone which gives you the ability to change the font and color of any email you send. I love it because sometimes you need to italicize your copy, underline an important point or just sign your name in pink.
iTalk Recorder . The best thing about this app (apart from the fact that it's free) is that you can upload and store the recordings in iTunes REALLY EASILY. Like many other similar apps it turns your iPhone into a Dictaphone or tape recorder.
Onlinepersonalassistant.com . There's a bunch of these services springing up on the web. Asksunday.com is another well-known one. They operate on a straightforward premise. You give them something to do-book tickets, enter data for a spread sheet, make an appointment, send someone a gift, get the cable repair guy to come 'round-and they do it. As with cell phones, you can either pay as you go or sign up for a monthly service. At no more than $20 an hour it's quicker and cheaper than trawling through resumes on craigslist.
Ebags.com I looked and looked for the perfect overnight wheelie bag, small enough to stash under the seat in front of you, but large enough to hold a laptop, a Ziploc bag of cosmetics, a fold-up rain jacket, a crease-resistant black dress, a pillow, eye-mask, a couple of magazines and some Ambien. I found it on ebags. It's called The Rolling Tote Bagg by Baggallini and it comes in ten different colors-all of them cool.
Printer/scanner/copier. If you don't have one get one. They have become really affordable. (Amazon has a Hewlett Packard model for about $60). Scanning in documents and emailing them has replaced faxing so you can disconnect that second phone line. If you can afford to get the wireless version-Lexmark does one for about $75-you can print from your phone via Bluetooth.
Opentable.com . I hate thinking about where to eat and I used to hate going through the hassle of booking tables. No more. This restaurant reservation service has expanded not just nationwide, but worldwide. You can book online (or on your iPhone with their app) to eat in every state as well as in London, Hong Kong-even Dubai. Coming soon, China and Japan. It's so efficient. And I love the way you can email the reservation confirmation-with directions-to all the attendees.
Blogtalkradio.com I've saved the best till last. If-like me-you have always wanted to have your own radio show, then run, don't walk to blogtalkradio and register for free. The site allows you to broadcast via the web. Once you've registered, you choose the day and time you want to host your show, call into a dedicated phone number and log into your account on your computer. Your screen immediately turns into a radio studio. You can take calls, play music, publicize your latest product or read aloud the poem you just wrote-whatever you like. When you're done, you can create RSS feeds of your broadcasts and you can also upload them as podcasts to itunes. You can share them via every network available just by clicking. If you don't believe me, then click here .
---