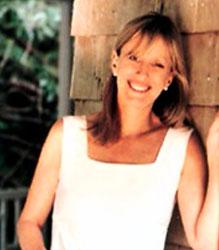 It was a week. A significant week. On Wednesday I signed the papers that gave me license to start anew. The signing was the final step across the rather large minefield I had created by choosing to dismantle the life I had known for 15 years and got the green light to begin rebuilding. So … making a back porch dinner for a random list of good, infinitely loyal friends seemed like the least I could do. On Thursday I sent out e-mails for an impromptu celebration supper.
It's summer. This is the first summer in over 20 years that I will not have to be at the front of a restaurant. I want to relish it. I just want to return to the familiar rhythm of the home kitchen and cook all summer long. My son is almost 12; his father has left now for six months, funny how things work out. So this will be the summer of friendship, food … footloose and fancy free to explore the regions of myself that I haven't been able to and, write a new recipe for my future. Adding on new layers as one adds ingredients making up a recipe.
What started out as a small celebration, by 4 p.m. on Saturday had turned to dinner for 28. I had overslept and didn't get to shop till noon, which turned out to be a good thing, because my brother's family added on in the morn with the caveat that their house guest, Spencer, was making ribs, and now he had to make ribs for all. So the ribs became the center of the menu design, which in itself was a good thing, because I was in serious waffle territory. Budget was wreaking havoc with what I really wanted to do: whole poached fish, lamb … wasn't happening for the now 28. So the ribs became my direction. Not my decision, but seemed fitting, because in this supposed new life I was directing my self to take new roads that presented opportunities, and one less dish was an opportunity. But then again, I didn't want a typical barbecue, so the layering of the menu began.
A month ago I had catered a party, mostly vegetarian, and put out an oversized platter of roasted vegetables. It was pleasing, and I decided to repeat that. There is a soothing rhythm and simplicity to washing, cutting, tossing in olive oil and coarse salt and roasting the vegetables, using every vehicle possible, timing the more delicate like pea pods with the heartier carrots making their appearance out of the 450 degree oven last, all timed by sight, touch and a good instinct. Then taking the vegetables, their color magnified and deep and arranging them on the platter, hands moving back and forth, back and forth, color against white, a mandala. It all seemed metaphorically correct.
Last week I had eaten a salad that looked like shredded zucchini, it wasn't. It was shredded broccoli stems. How financially prudent, since I had the stems of the broccoli sitting there, the florets glistening with olive oil and coarse salt through the oven window. It didn't seem enough. And I wanted cucumber: cool and crunchy. So a salad was born, lazy cook that I am all in the food processor. Shredding blade for the broccoli, slicing disk for the cucumber, and then a handful of dill, the juice of two lemons, and a lovely container of fromage … and because I wanted rich, another container of crème fraiche, salt and pepper, the ends of a couple of cucumbers thrown in and a dressing was spun.
The fish I had dearly wanted became roast chicken with lemon, dill and garlic … and butter. Once again I threw everything in the processor (a couple of the rinds and all). And once again taking comfort in the familiar the rhythm, softly slathering the mix over the large roasting pan of chicken. Decking the roasting pan with the remaining lemon rinds, sliced and appealing: a sense of accomplishment. Into the oven at 450 for 20, then turned down to 375 till the tops are golden and bubbly, occasionally basting to keep the tops moist. The definition of simplicity with minimal, yet necessary care.
The chicken needed a partner. Wild rice. I had perfect apricots. I found roast almonds and a salad was born. The price on the wild rice for 30 was prohibitive, so I compromised and purchased a nutty blend. There was no recipe, except a splash of good olive oil, a bit of salt and pepper, and at the very end a squeeze of orange and two shakes of sherry vinegar. I tossed the sliced apricots, and slivered almonds with the rice and the spice, all while still warm, and over the course of cooling the flavors melded into one. I tasted it, and thought that this is how I would like my life to be, crunchy, sweet, salty, and unlikely all coming together to create a textured and completely compatible existence.
As the numbers grew so did the need for more food, more choices. I got some sausage, hot and sweet to grill. Nothing more to do than prick the skins, par boil and stick on the grill, which my brother had offered to do. Grilled sausages say summer and summer brings smiles.
I still needed more. Tomatoes. Mozzarella. But I am a lazy cook, so I bought the tiny perline mozzarella and small grape tomatoes. No effort, so simple, was cut the basil from the garden, toss it all with olive oil and coarse sea salt … and the sausages have a partner. And as I look down at the platters complimenting one another, side-by-side, I think this is the way relationships should be, simple. Will I learn?
The buffet was set out; it was bountiful and colorful, as I want my new life to be.
When I looked at the group seated on the back porch, plates on laps, lively conversation, smiles and laughter, I realized each couple and each person represented a different part of the equation. The happy group included friends who have known me my whole life, and some who have known me less than a year. I had brought together a group who really didn't know each other yet; it was if they were all old friends. The ingredients melded and the flavors balanced and the buzz was there. This is the way to start new. And even those who couldn't be there were part of it, and they will be on the back porch next time with the corn bread pudding made from the left over corn bread in the freezer, with fresh raspberries and cream. Because each recipe inspires the next. Because that's the way life is. One step encourages another and each day there is a reason to cook.
Photograph of Alison Price Becker courtesy of the author.
---