I am so happy (and relieved)! Over the last few weeks, I've been working with my editor on the interior design for my book, The Happiness Project . It's coming out in January, and this month is the time when design decisions are made: what kind of fonts should be used, what the table of contents and title page should look like, how quotations should be presented, etc.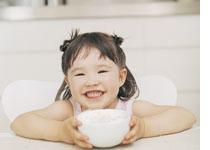 This is a tough stage for me, as I know from my other books, because it marks the point at which the book becomes a collaboration. Sure, my editor and others gave suggestions about how to improve my writing, but up until now, I've had complete control of what the final version said.
At the design stage, however, other people get involved—people who necessarily have a different vision and different tastes and who have to interpret what I've done. And we have to come to an agreement. In a limited amount of time. Without actually speaking to each other. (That's the rule in book publishing!)
The design people are very talented, phew, but I reacted to the first three versions like Goldilocks with her bowls of porridge. "This design is too organic and outdoorsy." "This design is too wistful." "This design is too world-peace-y." But the fourth design was just right! So many flavors of happiness, so many ways of portraying it.
Sometimes, the happier course is to be satisfied with something that's good enough, even if it's not perfect; one of my Secrets of Adulthood is don't let the perfect be the enemy of the good . But sometimes the happier course is to keep striving until you get it right.
* New to the Happiness Project? Consider subscribing to my RSS feed .
---