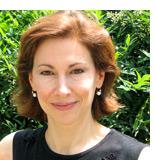 Get "Dear Prudence" delivered to your inbox each week; click here to sign up. Please send your questions for publication to prudence@slate.com. (Questions may be edited.)
Dear Prudence,
Last summer I reconnected with the first love of my life—my boyfriend during my high-school sophomore year. He is at the tail end of his divorce (to be with me), and I have been divorced for two years. He is sweet, sensitive, attractive, healthy, fit, successful, smart—everything I ever wanted in a man. He loves and cares for me deeply, does not want me to do anything that might put me in danger, takes great care of me, and is fantastic to my young kids. He wants to marry me and raise our kids together. What is wrong, then? He is obsessed with my sexual and emotional history. He wants and expects me to remember everything I said and did with every man and boy I was ever with. Not only do I not remember everything in the detailed way he wants it told to him, I have told him repeatedly that I don't think it is healthy to go into that kind of detail. Once, he interrogated me for over two hours and would not let me leave the house until I told him the number of people I had slept with. No amount of talking, threatening, or begging will make him stop. Now I've begun hanging up on him, something we both agree is disrespectful, but I don't know how else to end the interrogating! He says he just "needs to know," but I think there is an underlying issue or insecurity that no amount of answers will resolve for him. What should I do?
—Talked Out
Dear Talked,
Rent There's Something About Mary and pay special attention to the character Dom "Woogie" Woganowski. He starts out as a smart, successful guy, but you discover he is actually an unhinged stalker, Mary's former high-school boyfriend whose "love" forced her to move and change her name. But There's Something About Mary is a comedy; you may end up having to change your name because you find you're in a horror movie. You say your beau is everything you've ever wanted, but surely "disturbed psychosexual bully" was not in your Match.com profile's description of your ideal man. You think he's, ah, overbearing now? If you marry him, I suggest you have a good lawyer on retainer and know the addresses of all the local battered women's shelters. Besides the fact that he spends hours torturing you over things that are none of his business, there are other little bombs in your letter showing that you are losing sight of normal behavior. You praise him because he doesn't want you to do anything that might put you in danger. What's that mean? He's talked you out of your habit of running into traffic, or he's shown you that being friendly to other men might be misinterpreted and end up with you getting hurt (by him, presumably)? Then you say you that when you stop his phone interrogations by hanging up on him, you're being "disrespectful." I assume this acknowledgment of your "bad" behavior is the result of more badgering by him (and it's healthy to hang up the phone on someone who's subjecting you to an abusive tirade). I suggest you demonstrate your self-respect by terminating not only his phone calls, but all contact with him—immediately. And since you and he agree about your need to stay out of danger, be prepared to get a restraining order.
—Prudie
Dear Prudence Video: Quaint Clichés Run Amok
Dear Prudence,
I'm a sophomore in high school, my boyfriend is a senior, and we have been together for six months. Recently, we were out to dinner and discussed him going to college in the fall. I am very excited for him and proud of him, too. On the drive home, however, he noticed I had grown quiet and asked what was wrong. I said, "Everyone at school is asking what we're going to do when you go to college, and I don't know. So what are we going to do?" He said, "To be honest, I've seen people try to make it work when one of them goes to college and it's really hard, and I don't want to put you through that, so I think I'm just going to let you go at the end of the summer." To say the least, I was completely stunned. I was ready to drive there on weekends, since it's only about an hour away, and survive on phone calls, e-mails, and text messages. It seems like the most logical thing to do is to have a one- or two-month trial period at the beginning of next year and see how things go. What is your advice?
—Teen Love
Dear Teen,
Sure, you could maintain your relationship through weekend visits, calls, e-mails, and text messages. The problem with your plan is that your boyfriend just broke up with you. At least he's given you notice that he's willing to stay together for the next few months, but once he's off at college, he wants to be free to ask out that cute girl in history class. There's nothing wrong with that; what is wrong is that he told you in a cloddish and hurtful way. However, there isn't a really great way to break up with someone you are enjoying because you hope someone you'll enjoy a lot more will show up in the fall. Instead of hanging around in this lame-duck relationship, let your (ex)boyfriend know that you understand so well his desire to go to college unencumbered that you're letting him finish high school that way, too. And maybe you will find there's a cute guy you've overlooked in history class. (Please, just make sure his name isn't Woogie.)
—Prudie
Dear Prudie,
My husband has been serving a 15-month tour in Iraq and has an 18-day R&R break in September, when we will celebrate our first anniversary, as well as take the GMAT exam and fill out applications for graduate school. His combat tour will be complete in February 2009. We had already discussed his R&R, and he said he just wanted to see me and was fine with not seeing family. But now his parents want to visit while he's here. His father talks incessantly and can be abrasive. He's a Vietnam vet and likes to express his reservations about the Iraq war. I just don't think that's what my husband needs, and others who have already had their R&R recommend spending all of it together and not trying to see others. What's the best plan here? Can I suggest they wait until February when he is (hopefully!) back for good, and we'll go visit them for a long weekend? Can I limit them to a four-day visit here? Or am I out of line for thinking a new wife has a say-so about familial guests at a sensitive time?
—Out-law
Dear Out-law,
You're not out of line to decide with your husband what to do with this precious time. But as annoying as your father-in-law may be, and as much as you and your husband may just want to drink in being with each other, it would be cruel not to let his parents get the comfort of spending some time with their son. All three of you are doing your best to get through the days until he is safely home. Do not deprive your in-laws of the relief of seeing for themselves that their soldier is all right. But there is nothing wrong with limiting them to a long weekend. When you tell them, don't say how little time you're giving them. Instead, explain that despite the leave being so short, and with the two of you squeezing into it both a second honeymoon and preparations for graduate school, you are really happy that you will be able to devote four days to their visit. If you're working during part of your husband's leave, it might be best if they came during the week—that way they could maximize their time with their son, and you could minimize your time with his father. And please express my gratitude to your husband for his service.
—Prudie
Dear Prudence,
I work in an office with a "business casual" dress code. The other day, I decided to wear a skirt and found, as often happens when I've worn skirts to work in other offices, that I'm constantly asked, "Wow, why are you all dressed up?" or "So, are you going to a party after work or something?" I find these questions very awkward, considering I have no special plans for the evening, and I can't simply answer with a "Thank you." Why should I be made to feel overdressed just because I happen to have chosen a skirt instead of slacks that morning? It's such constant commentary that despite the implied compliment, I almost feel hassled about it, as if I'm dressed inappropriately. Are women expected to wear pants in public at all times unless there is a formal event? And what would be an appropriate response to my co-workers' questions?
—Not Formal
Dear Not Formal,
At least no one has said to you, "Wow, a skirt. This must mean you've ended your presidential bid, Hillary!" Your co-workers are making small talk. Yes, you'd prefer they say, "Nice outfit." (You wouldn't construe that as sexual harassment, would you?) But since you don't want to answer their rhetorical questions, just act as if they are compliments. Smile and say, "Thanks, glad you like it."
—Prudie
---