Click here to read the entire slide-show essay.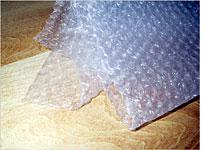 The beer can with its non-removable pull-opener; the molded paper-pulp egg carton; the Duracell AA battery: We don't buy these objects for their "design," but it's because of their design that they find their way to us. These products represent elegant solutions to real-world problems, they economically marry form and function, and they change the way we function in the world. (No AA battery, no Walkman; no Walkman, no iPod.) And yet it is precisely because they are designed so well that we forget they are there. On a box of Dixie Cups one finds an ad for a Dixie Cup "designer" dispenser. What this means, presumably, is that the standard dispenser has been dressed up with a distinctive shape or style. But of course the Dixie Cup itself is a "designer" object—and even the non-designer dispenser perfectly performs its intended function.
To the names Charles and Ray Eames, Henry Dreyfuss, and Dieter Rams, and the rest of the design canon, we should make room for Kenji Ekuan, John Hays Hammond, and Walter Hunt—the designers responsible for, respectively, the Kikkoman soy sauce dispenser, the bottle opener, and the safety pin. Since 1934, when New York's Museum of Modern Art began acquiring design objects in its permanent collection, these sorts of everyday objects have been added to collections including their more pedigreed brethren of the Bauhaus or Memphis movements. A new show at the museum, "Humble Masterpieces," presents 122 objects that are already in the collection, or are under consideration for acquisition. Chances are you have already acquired many of them yourself.


Click here to continue reading the slide show.
---