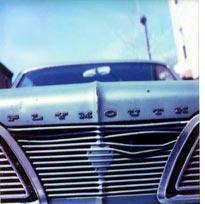 The prospect of writing this Diary is somewhat daunting to me because I am not actually a writer at all. (Except, maybe, a writer of the occasional list.) I do lots of things—play music, model, act in commercials—though I am primarily a photographer (at least in terms of bread-winning). But even within that category, it gets messy. I hate when people ask me what kind of photography I "do" because a) you don't really "do" photography and b) I've never really come up with a good one-line answer to that question. I basically just take photographs of whatever I see. I am an obsessive recorder of memories … and they can take all shapes. Maybe they are images of my old car (a 1966 Plymouth Valiant), which I frantically shot last month before I donated her to charity. Or maybe they are some of the spots I visited this weekend at the Pittsburgh airport while I waited (forever, it seemed) for my plane back to New York. Usually when people ask me what I do, I just mutter something lame about editorial portraiture and album covers, and maybe, if they seem really interested, I talk to them about "fine art" and SX-70 Polaroid grids, and then, when their eyes glaze over, I change the subject back to them, which is what most people really want to talk about anyway.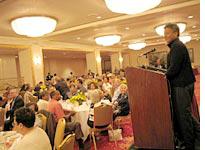 I went to Pittsburgh to begin photographing a series of portraits of members of various African-American social clubs. (I am now, by the way, writing this in my apartment in Brooklyn.) These groups exist all over the country, but few people know about them. My mother is the national president of a club called the Northeasteners, a women's group founded in the 1920s. My mother's mother in Baltimore was also a member, as were many of her friends. I remember growing up surrounded by the photographs of these women with their husbands, all dressed up at various events. They seemed so important and yet so remote at the same time. As I've gotten older and become more interested in the history of my family and culture, I've tried to make sense of where I fit into all of this—and eventually I realized that what I needed to do was simply record this world, in the same way that I have recorded so many other aspects of my life. To make a photographic list of all of these people and let their images speak for themselves.
The Northeasteners hold a national convention each year in a different city. This year's convention was in Pittsburgh, and, since my mother is the president and because it would have made my grandmother so happy, I decided that this was the year to go and photograph all these people at their big Saturday-night black-tie dinner and dance. I packed up my equipment (and some that I'd rented), hopped on a plane early Saturday morning, and off I went to the William Penn Hotel in far western Pennsylvania in search of a little piece of my heritage in the form of a couple hundred black people in fancy outfits.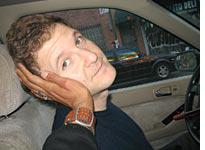 The weekend was lovely and sentimental; I met so many women who told me stories about my grandmother and how much fun she was, how they've known my family for three generations … and on and on. Most important, they told me how happy they were that "a young person" was taking time to record, for posterity's sake, who they are and what they have achieved. I suddenly felt like I'd taken on this huge responsibility, and I wondered if I would be able to do it justice. On the other hand, surrounded by people who have been the one black kid in their class, or one of only three black executives at their office, I felt comfortable this weekend in a way that I rarely do in my everyday life. I felt honored to be among the people who have made it possible for me to do so many of the things I take almost for granted. I set up my camera and a light right outside the hotel's grand ballroom and talked to couple after couple, to mothers and daughters, to groups of friends, from all over the country. Everyone was so happy to have the opportunity—the luxury—to get together and learn a little bit about a different city and themselves at the same time. I guess I'm trying to learn a little bit about myself, too.
---