Political Gabfest Live in Atlanta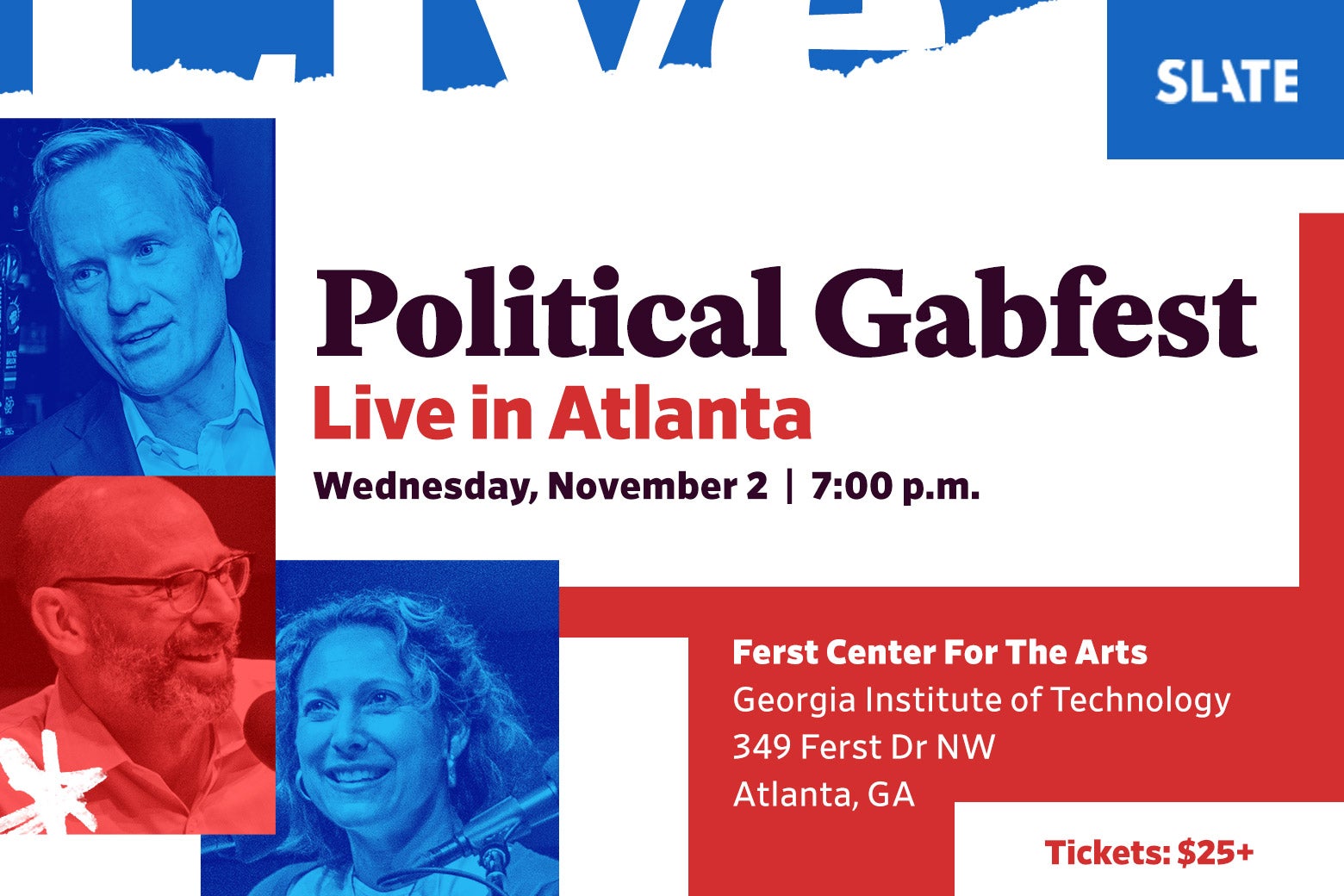 Date: Nov 2, 2022 7:00 PM EDT
Location: Atlanta, GA
Tickets: $25+
Slate's Political Gabfest will be in Atlanta on Wednesday, November 2 at 7:00 pm for a live show at Georgia Tech's Ferst Center for the Arts.
Join Emily Bazelon of The New York Times Magazine, John Dickerson of CBS News, and David Plotz of City Cast as they debate the critical issues driving the midterm elections –in Georgia and across the country– in front of a live audience.
For a limited number of fans, there will be premium seating, and a Slate swag bag.
Those who are unable to make it to Atlanta can purchase tickets to join the gathering virtually.
If you are a Slate Plus member, you will receive a significant discount off your purchase. Use the discount code found on the Events page in your account. If you'd like to become a Slate Plus member, click here.
Complimentary parking will be available for all ticket holders. Doors open at 6:00 p.m. for the live event.