"You just need to give me a big high-five for this outfit," Nicole, a real estate agent, says to her colleague Chelsea by way of greeting in an episode of Selling Sunset's new season. "You look amazing."
Chelsea is wearing leather gloves, boxy oversize sunglasses, a fitted biker jacket zipped up halfway to reveal her décolletage, and the pièce de résistance, a leather micro-mini skirt so micro it resembles a wide belt. Nicole's flashily patterned sequined short shorts look conservative by comparison.
"Well, I didn't really think through it because apparently runway is not meant to be worn other than runway," Chelsea responds. "How am I going to sit down?" She proceeds to balance one arm on a chair so that she can lower herself and squirm into a seat without exposing to the world more skin than she already has. Then the two get on with gossiping about what's going on at their office. Is it ever explained why they're dressed to the nines? Nope, they appear to be doing all this for a casual coffee date.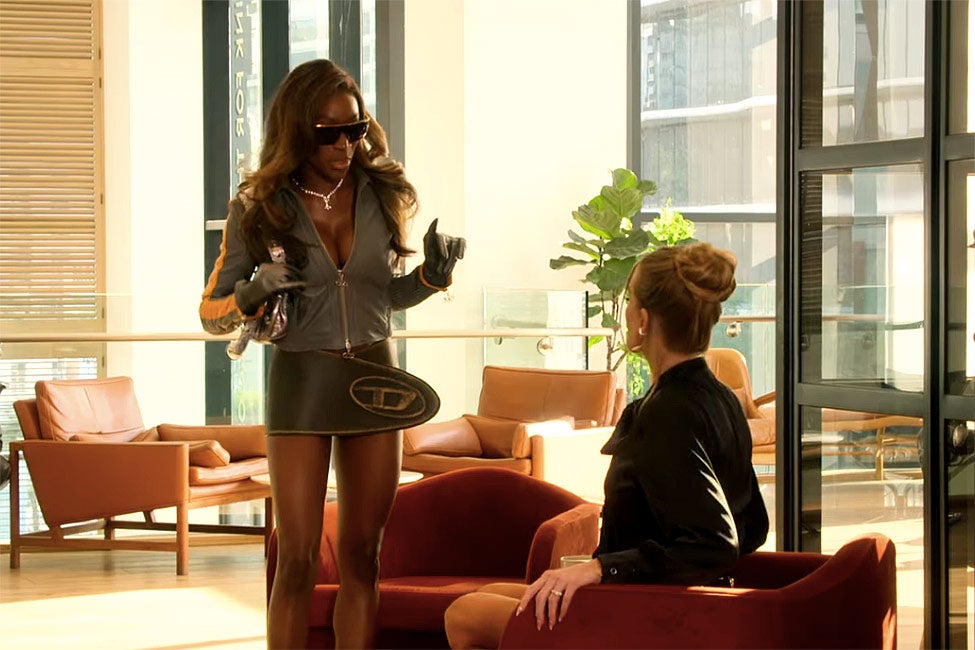 The glamorous women of Los Angeles' Oppenheim Group have always favored bold ensembles, but in the reality show's sixth season, which premiered on Netflix last week, their outfits manage to be more shocking than ever. Maybe the cast of the show felt they needed to overcompensate since this would be the first season without the most Barbie-like of the show's stars, villain Christine Quinn, who moved on after last season. The show is also far enough into its run that its pretenses of verisimilitude could be starting to fade—sure, it may have started out as a show about real estate, but now the people on it have become famous in their own right, and they want to dress like it. Whatever's behind it, all I know is that they've visibly upped the ante this time around. A Twitter user put it best: "You think you know what clothes look like. And then you watch Selling Sunset."
In the 1990s, Seinfeld did a whole episode about how scandalous it was when a woman wore a bra under a blazer, but on Selling Sunset, a bra under a blazer is a standard business-casual look, even—perhaps especially?—if you're visibly pregnant, like an agent on the show named Heather is this season. She's far from the first person to show off her bump, which celebrities like Rihanna have practically transformed into an art form, but Rihanna is doing photo shoots and attending exclusive events, not trying to do something as mundane as earn her 3 percent commission on a property.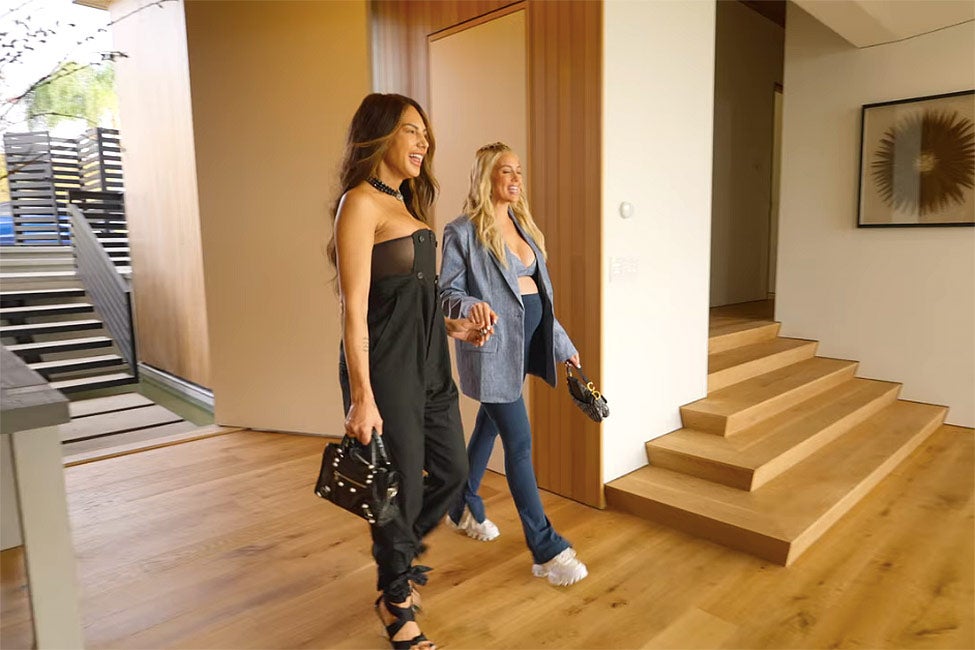 These people sell luxury real estate to an A-list clientele, so you can understand them wanting to look the part with expensive clothes. But is it possible they're taking things to extremes? After all, this is a client-facing role! Of course, they also wear ridiculous clothes in their leisure time, such as on a group trip to Palm Springs, with all its attendant lounging around the pool and dinners that devolve into blowout fights. But let's limit this discussion to the category of, broadly speaking, work clothes, which for this job can include parties called "broker's opens" that these women dress for as if they're attending the Kentucky Derby meets the Met Gala, but only after a preschooler has attacked them with scissors and added a minimum of three unexpected cutouts to each and every item of clothing.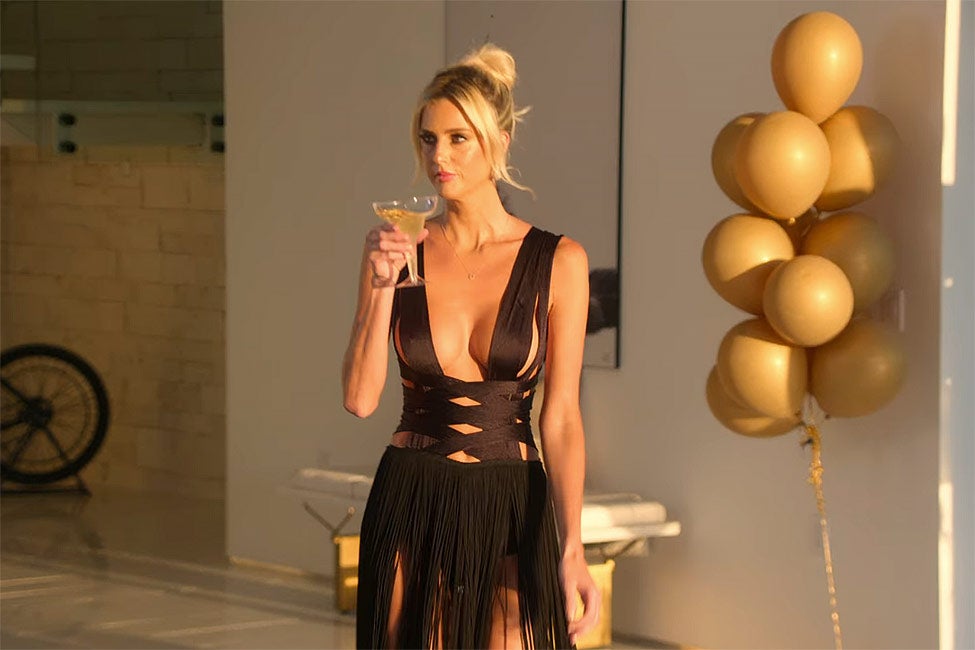 I can't help but think I would be taken aback if I showed up to look at a home and my realtor were wearing a garment that combined skintight leggings with stiletto boots, or a shirt with built-in gloves, both of which Chelsea dons at different points this season. Granted, I live in Brooklyn, so I've seen more realtors wearing track pants and tallits than I've seen wearing business suits. Looking for a professional's opinion, I reached Rachel Goldman, a commercial real estate adviser at SVN International Corp. "First, let me begin by saying that the women on Selling Sunset are all highly intelligent, savvy, and beautiful women," Goldman told me. Without disparaging how any of them dress, she tactfully pointed out that it might not go over that well everywhere: "It is also true that different cities, different niches, and different styles could ruffle some feathers in a different setting. These ladies' style works better in Miami than in Milwaukee." And if it's going to work anywhere, it's true that Los Angeles, a fantasyland of costumes and movie sets, would be the place to try it.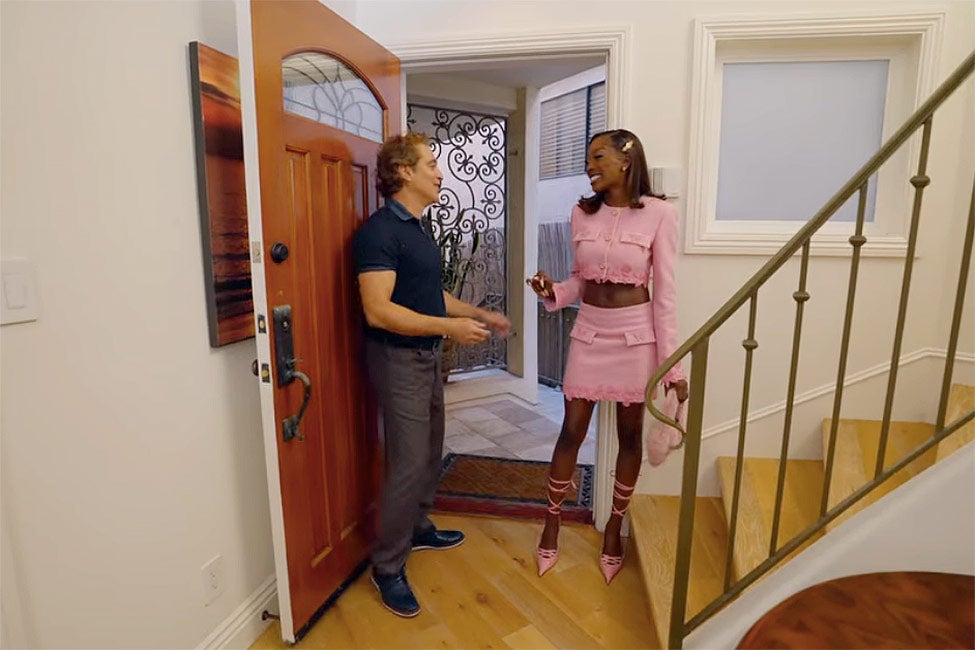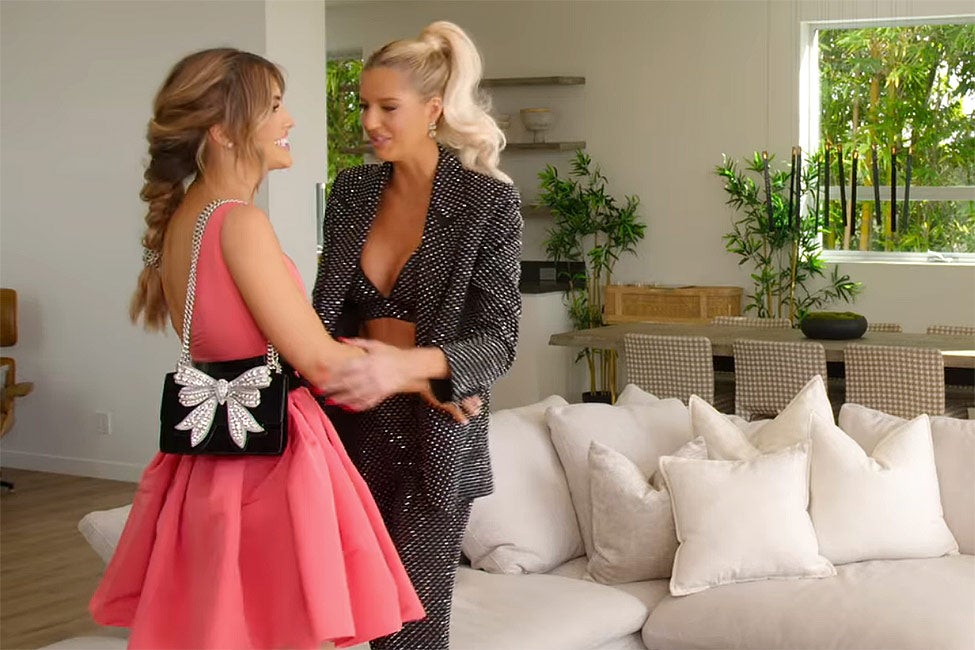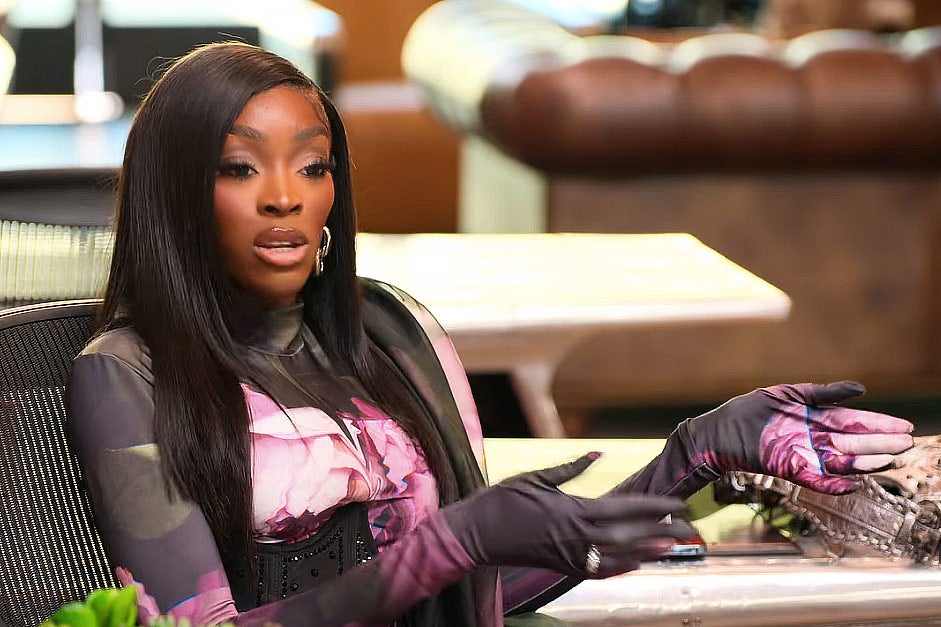 Is it possible I'm being overly prudish about all of this? What's so wrong with showing a little midriff, or side-boob, at a work event? Maybe these women are breaking down barriers. I suppose you could say that all that really counts is the result, and if these women keep closing, that's all that matters. Except I'm not actually sure they do all that much closing. This season, believe it or not, the cast seems to spend more time discussing Nick Cannon's growing family than they ever do hammering out contracts—this becomes a plot point because Bre, the mother of one of Cannon's children, joins the firm. In any case, they're at the very least doing a good job adding visual interest to the show when the actual real estate plotlines fall flat.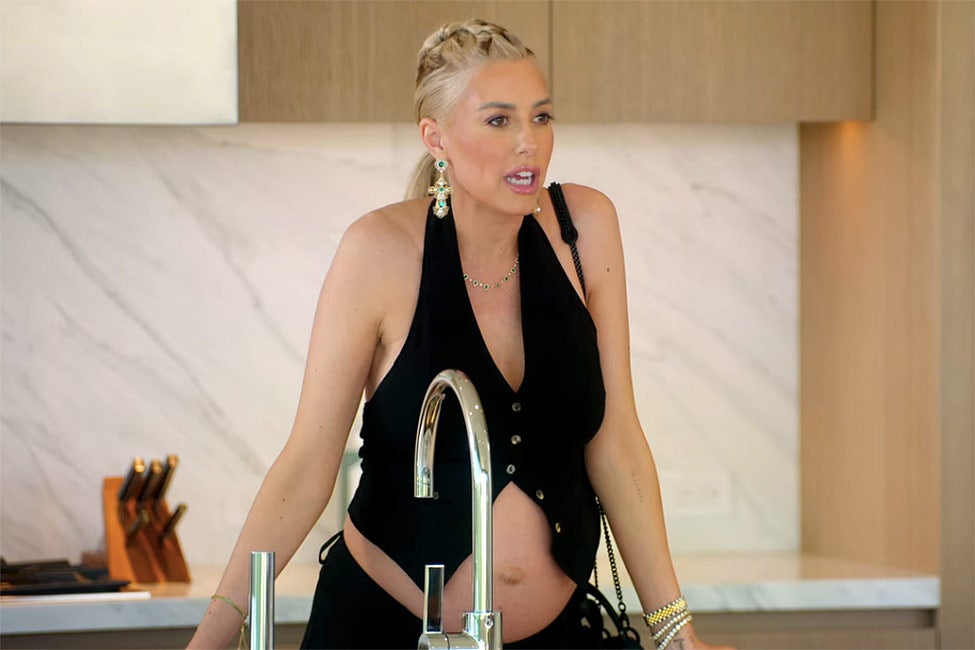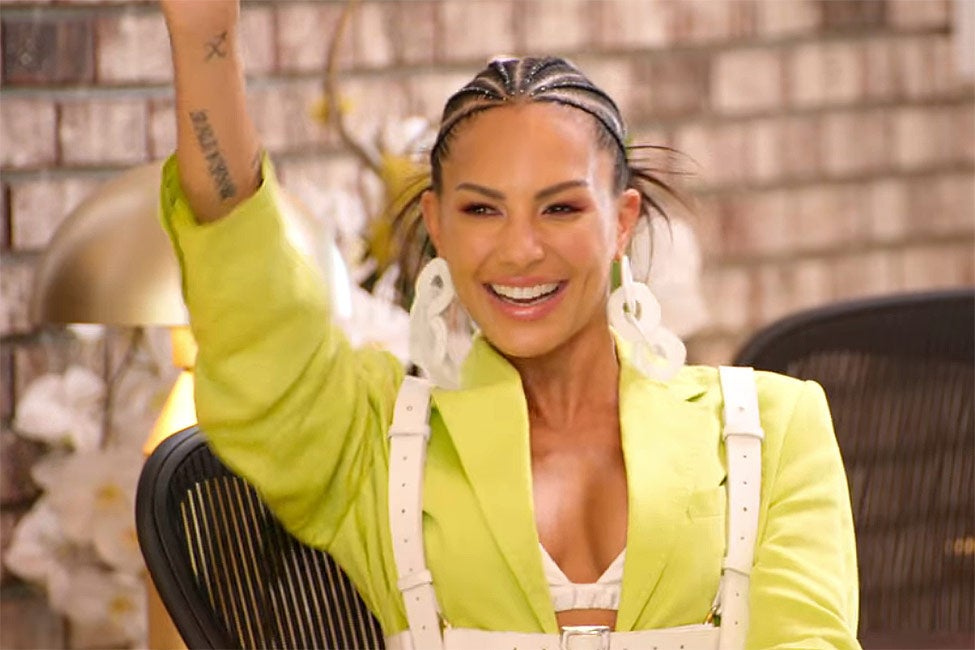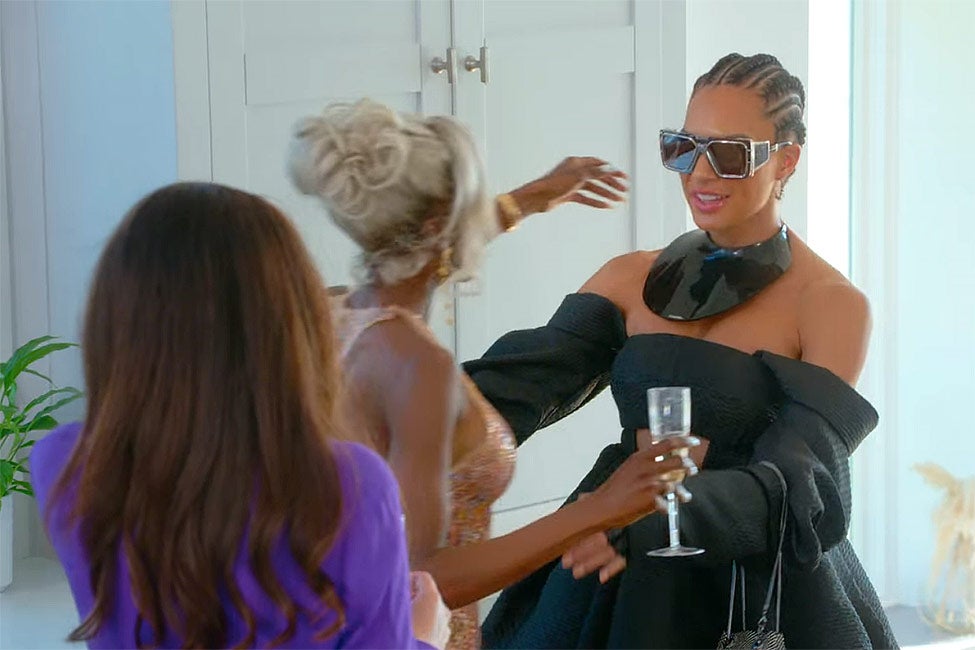 So, who was the most memorably dressed this season? As much as I would love to give it to Heather for her pregnant belly protruding out from under a waistcoat as she toured a multimillion-dollar house with her boss, in truth, aside from her pregnancy, Heather didn't stand out nearly as much as some of her co-workers. I would be remiss not to mention another agent, Amanza, who deserves credit for risks like a chartreuse suit with a harness over it, and a giant plastic necklace, which calls to mind the band Devo's accessorizing, paired with an off-the-shoulder poufy dress and comically large sunglasses.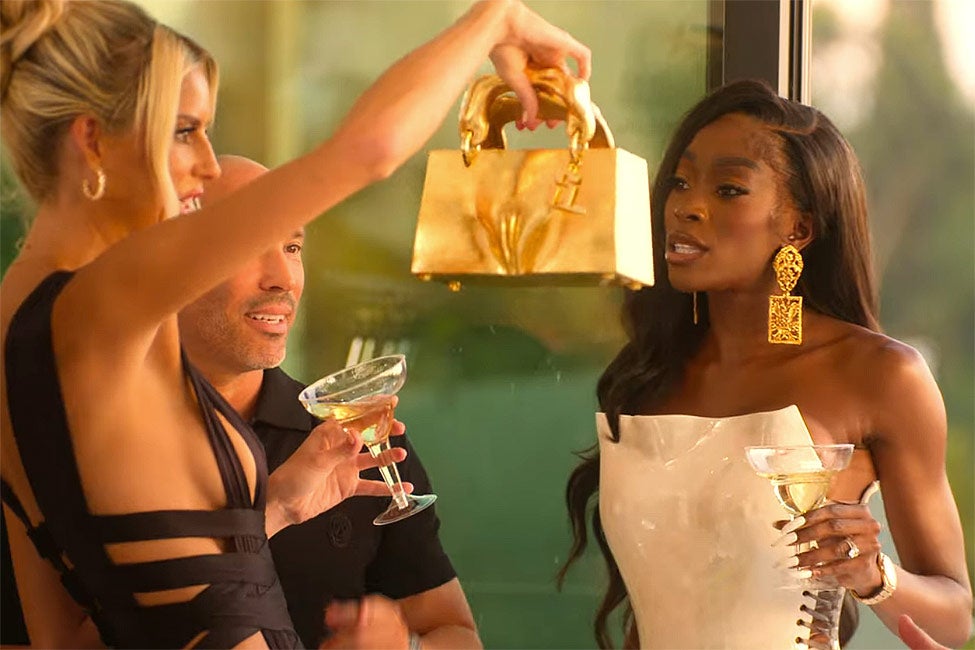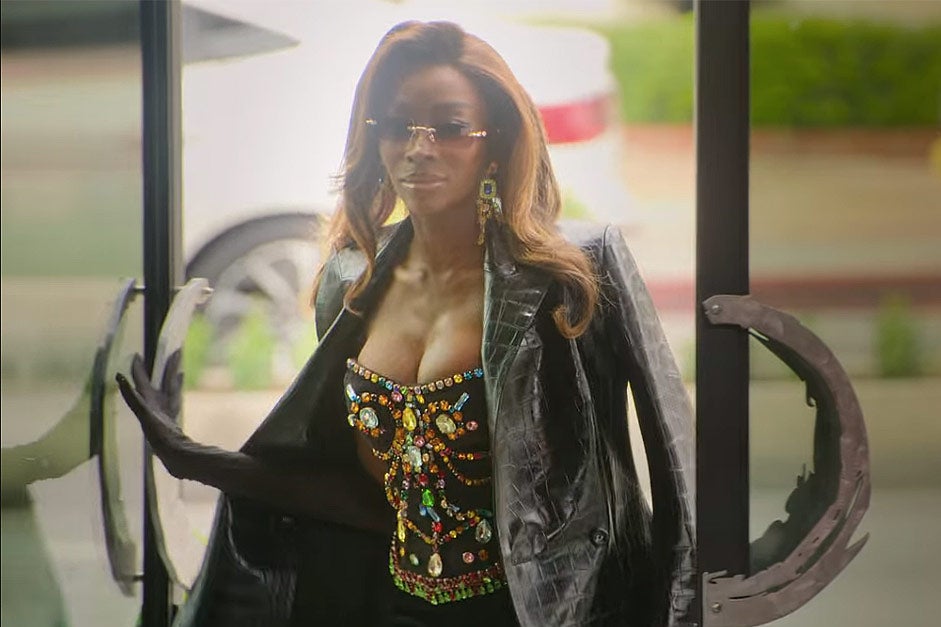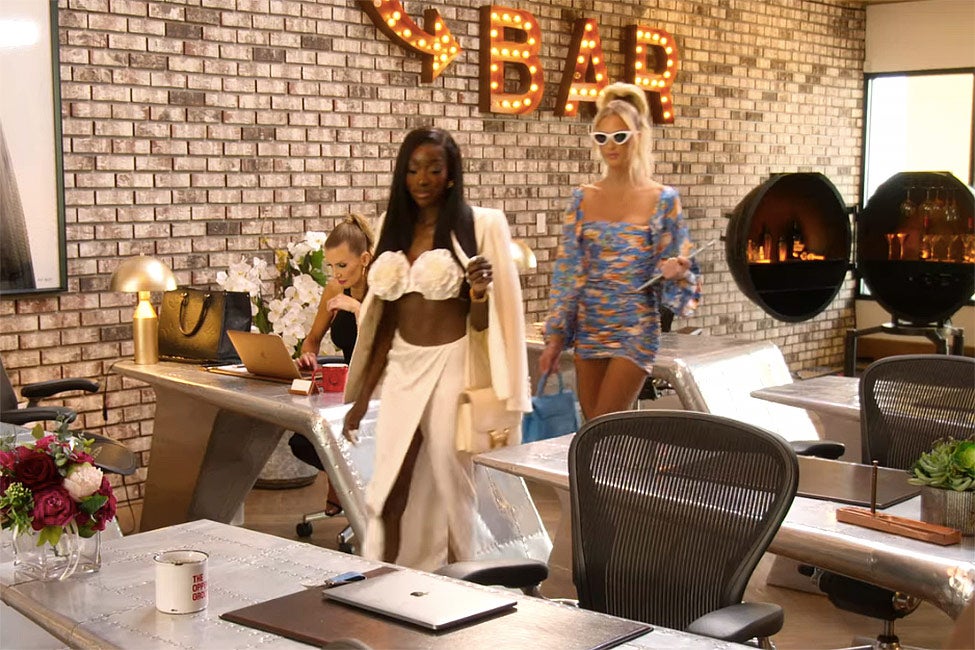 But I think, in the end, Chelsea, she of the skirt that looks like a belt, has earned the top spot. No one else on the show has the nerve to rock a gold bag featuring a relief of a vagina or a bra made out of two giant fake flowers underneath, of course, a matching blazer (all while furthering the actual plot by feuding with Bre). I don't know how far that will take her in her work as a real estate agent, but in her work as a reality star, she's proving with every outfit that she's got what it takes.