"Can I still listen to David Bowie?" That's the question the essayist Claire Dederer hears over and over when speaking at colleges. Bowie had been a hero of Dederer's own youth and of her adulthood, a musician whose strangeness reassured Dederer and her fellow misfits that "when we ourselves felt alien, we might take comfort in the idea that we lived among a secret race, our true family." But after Bowie's death in 2016, an as-told-to article in Thrillist resurfaced in which a groupie revealed that she had lost her virginity to the rock star at the age of 15. "All of a sudden, the bedroom door opens and there is Bowie in this fucking beautiful red and orange and yellow kimono," the woman, Lori Mattix, recalled with wistful pleasure, but many contemporary readers didn't see it that way.
Maybe a rock star deflowering an extremely willing groupie in the 1970s doesn't seem particularly horrifying to you. ("Who wouldn't want to lose their virginity to David Bowie?" Mattix said.) But when you believe an act to be wrong and regard the person committing it to be an avatar of yourself, it's hard not to feel betrayed and even implicated in the misdeed—and wonder what that means for the art you once loved. The story left Dederer—and, apparently, a lot of college students—feeling "horrified and sad." Were it some other, more conventional rocker of the period, that would be tolerable, but not "our guy." Could they still listen to Bowie? How could they not?
Monsters: A Fan's Dilemma is Dederer's book-length exploration of those two questions, expanded from an essay she published in the Paris Review in 2017, "What Do We Do With the Art of Monstrous Men?" It wrestles with how she—as a reader, filmgoer, art lover, and audience member—negotiates the difference between her moral values and what she calls her "art love." The book is tangled and fascinating, chasing down arguments and questions that can't always be easily resolved. Dederer's shrewd, vivid descriptions of movies and books suggest just how much they mean to her and how deeply any sacrifices on the altar of contemporary sexual ethics might cut.
By Claire Dederer. Knopf.
Slate receives a commission when you purchase items using the links on this page. Thank you for your support.
Dederer's most difficult conundrums involve two filmmakers: Roman Polanski and Woody Allen. Long before #MeToo, Dederer struggled with her love for the men's work in light of their personal behavior. Polanski drugged and raped a 13-year-old girl in Los Angeles in 1977, and in a plea bargain pleaded guilty to unlawful sexual intercourse with a minor (statutory rape) before leaving the country to avoid the consequences. Allen slept with and eventually married his partner's daughter. The latter particularly bothers Dederer because as a child she had been very close to her mother's boyfriend, a relationship she still cherishes. The prospect of a similar bond being exploited and sexualized sickens her. Merely learning of Allen's affair with Soon-Yi Previn, Dederer felt, somehow "perverted this delicate relationship" in her own life. She acknowledges that her revulsion isn't "logical," but she felt it all the same, and it changed the way she experienced Allen's movies. (Monsters only touches on the allegations, denied by Allen, that Allen molested his adopted daughter Dylan Farrow. On that, Dederer writes, "We don't know the real story, and we might never know.")
Dederer has beefed up Monsters with chapters on wicked women artists (basically, those who abandoned their children); on the excuses made for the appalling carryings-on of "geniuses"; on Lolita, which she elegantly argues is a condemnation of the deeds of its pedophile narrator and therefore the work of an "anti-monster"; and on other artists whose work is colored by what we know about their lives. Occasionally the book feels as if it's wandering from the mark. No doubt artists who are mothers often feel guilty about taking time away from their children to work; they have certainly published a lot of personal essays saying so. But who has ever argued that we shouldn't read Doris Lessing because she left two of her children behind in South Africa when she moved to England to write? Or that Sylvia Plath ought to be purged from syllabuses because her suicide traumatized the son and daughter who slept in the next room as she did it?
And, alas, Dederer does dip her toe now and then into the topic of "cancel culture," despite the fact that Monsters doesn't really concern itself with campaigns—on social media or elsewhere—mounted against specific artists with the aim of scuttling their careers or depriving them of some honor. Her book is at its best when it focuses on the individual's encounter with a work of art that feels moving or profound or simply delightful and how knowledge of the artist's noxious actions and beliefs can leave a "stain" on that pleasure. "They were accused of doing or saying something awful, and made something great," as Dederer puts it. And knowledge of the awful thing can't easily be shoved aside, as it once might have been. Information about artists' and other people's opinions about those lives have become unavoidable. "Biography used to be something you sought out, yearned for, actively pursued," Dederer writes. "Now it falls on your head all day long." You can't help hearing about the awful thing, and you can't help the way that affects your response to the great thing.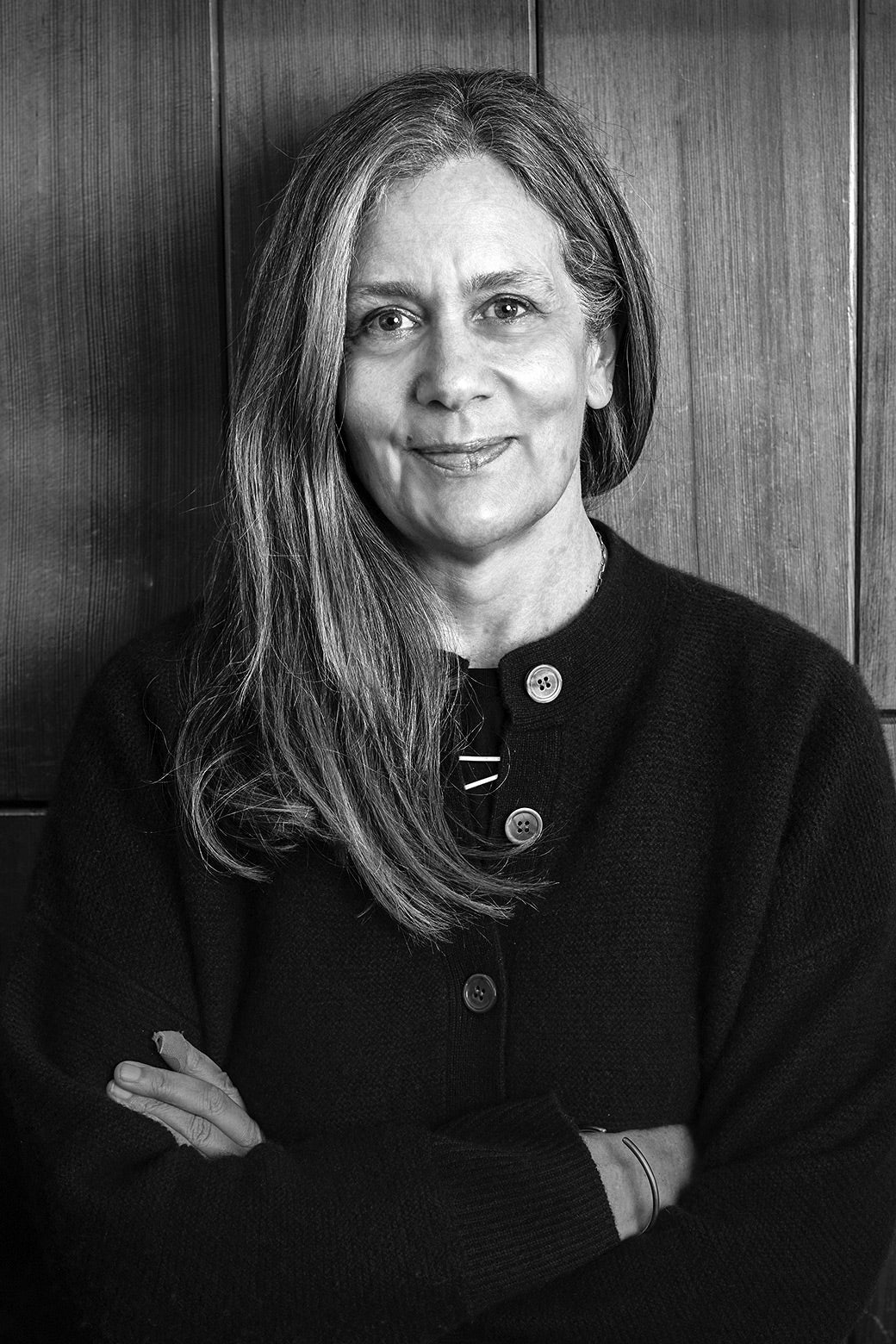 Talking about these matters can make less-ambivalent fans defensive. When Dederer explained to a male colleague that Allen's Manhattan, a movie in which he plays a 42-year-old man dating a 17-year-old high school student, "doesn't really hold up" and is "creepy on its own merits," he scolded her for letting her knowledge of Allen's relationship with Soon-Yi Previn color her judgment. (As someone who remembers when the film was first released in 1979, I can testify that plenty of people thought the age difference was creepy back then too.) "I would have a repeat of this conversation," Dederer writes, "with many men, smart and dumb, young and old, over the next months: 'You must judge Manhattan on its aesthetics!' they said." Dederer interprets this objection—correctly, I think—as an admonition that she be more detached, as if detachment could ever produce criticism of any worth and as if the admonishers had no interest in the matter themselves. Besides, isn't the age difference between Allen's character and Mariel Hemingway's, after all, a crucial element of Manhattan's aesthetics?
Although Dederer knew Polanski was "worse, whatever that means," Allen's transgressions hit closer to home because, as with Bowie, in her girlhood she "intuited or believed [Woody Allen] represented me on-screen. He was me. This is one of the peculiar aspects of his genius—this ability to stand in for the audience." It's true that Allen embodied a neurotic, cultured, metropolitan intellectualism—a lifestyle, really—that won him the devotion of an audience who longed for the same. Allen's characters can be self-deprecating, but his New York films, especially Annie Hall and Manhattan, are aspirational, like a Ralph Lauren catalog for people who shopped at Zabar's and went to the Film Forum three nights a week. Dederer writes that she saw Allen's nerdy persona, a character sustained throughout all of the films he acted in, a character clearly meant to be Allen himself, as "one of us, the powerless." Of course, he was not.
Polanski makes an illuminating contrast to Allen. His past sufferings—the mother lost to the Holocaust, the war years survived by disguising his Jewishness, his pregnant wife butchered by members of a bizarre cult—are so extravagant that who would presume to identify with him? His films are unsettling and powerful instead of charming and stylish. His crimes implicate no one but himself. Furthermore, he seems capable of getting out of his own skin in a way Allen isn't. As Dederer points out, 1968's Rosemary's Baby depicts with startling perceptiveness the dilemma of a young woman manipulated and gaslit by men and how it feels to have one's body treated as the means to someone else's end. What a film to have been made by a rapist! Revisiting Polanski's movies, Dederer found herself swept up in their beauty while her knowledge of Polanski's crimes "just sort of hovered there." She didn't forget his past or forgive him, and she felt no inclination to minimize those crimes in deference to Polanski's genius. "I simply wanted to watch the films," she writes, "because they were great."
The stain that tainted Dederer's appreciation of Allen's movies seems not to have seeped so freely from Polanski the man to the director's films. This is because while Dederer is an admirer of Polanski's work, she was Allen's fan. The magnitude of an artist's personal transgressions sometimes matters less than the nature of the attachment it disrupts. "The more closely we are tied to the artist," Dederer writes, "the more we draw our identity from them and their art, the more collapsed the distance between us and them, the more likely we are to lose some piece of ourselves when the stain starts to spread."
Let's consider the possibility that the fan's dilemma that gives Monsters its subtitle is a result not just of bad people making great art but of fandom itself, the impossible expectations that a certain kind of art love places on flawed creators. Everyone ought to behave morally, of course, but most of us don't, at least some of the time. Why is it imperative that the people who make art be good people? It's no coincidence that Dederer has been most disillusioned by the transgressions of artists who meant a lot to her in her youth, artists she once felt were showing her how to live, an inherently moral mission. Some artists, like Allen, do invite this sort of attachment. Others do not. No one can accuse Polanski, whose crimes and art may both have roots in the trauma of his past, of pretending not to be fucked up. He can't tell you how to live, only show you what life is (sometimes) like. Once we understand that great art is not a display of ideals, that it often springs from a struggle with the shortcomings and failures of human beings, then it's clear that some of it will be made by people whose actions we deplore.
None of this is to say that artists, however brilliant, deserve special treatment, as many members of the film industry seem to think Polanski does. People who wrong others should be held accountable for their actions. But, again, adjudicating the real-world consequences of artists' crimes is not the purview of Monsters. Dederer describes the book as "an autobiography of the audience," an examination of how personal experience colors an individual's response to a work of art. No audience member is without personal experience or able to evaluate a movie like Manhattan from the Olympian perspective of "pure" aesthetics, as the men who argued with Dederer about Allen claimed. It's just that their personal experience inclines them to excuse certain kinds of behavior in their faves, and hers does not.
But can she still listen to David Bowie? Dederer winds down Monsters with an account of the writer Pearl Cleage's fraught relationship with the music of Miles Davis, a man who openly admitted to abusing Black women like herself. Cleage published a whole book on the subject, Mad at Miles: A Blackwoman's Guide to Truth, in 1990. But in an interview 22 years later, she admitted that she still listens to Davis' magnificent 1959 album Kind of Blue. Dederer sees a path forward in this example. "Cleage loves Miles," she writes, "and then hates him, and then loves him in a more knowing way. So our relationships shift as we grow up. But pretending the love doesn't exist, or saying it oughtn't to, doesn't help anything."
The solution is not to smash your idols but to recognize that they are not idols at all. For Dederer, this insight came with the confessional rituals of the 12-step movement. The humility required to stand before the group and describe "what is worst about me, what is most monstrous," and the realization that most human beings have a monstrous aspect, allowed her to see "the humanity of monsters." This amounts to a more dramatic enactment of a pretty common experience: As children, we adore our parents, and growing up is a process of realizing how flawed they are—often with a period of extravagant adolescent rejection—before we come to understand that we love them despite those flaws, as we hope to be loved despite our own.
Monsters concludes with an aria about the glorious anarchy of love, with Dederer running out this analogy between loving the art of awful people and loving awful people themselves quite a bit longer than I would. Bad people can do a lot more damage than art can! And besides, the art itself isn't awful, or we wouldn't be clinging to it despite our misgivings about its creators. The obdurate truth remains that some of the most beautiful and profound things humanity has created are the work of terrible people. We can decide, in a fury of righteousness, to cast those works aside. Or we can choose to view them as a kind of grace, the miraculous salvage from the inevitable wreck of our lives.