For die-hards, no horror movie can be too scary. But for you, a wimp, the wrong one can leave you miserable. Never fear, scaredies, because Slate's Scaredy Scale is here to help. We've put together a highly scientific and mostly spoiler-free system for rating new horror movies, comparing them with classics along a 10-point scale. And because not everyone is scared by the same things—some viewers can't stand jump scares, while others are haunted by more psychological terrors or can't stomach arterial spurts—it breaks down each movie's scares across three criteria: suspense, spookiness, and gore.
Next up on the scale: Ari Aster's Beau Is Afraid. Like Aster's Midsommar, this movie—the story of an anxiety-ridden man (Joaquin Phoenix) trying to make his way to his mother's house—isn't a horror movie per se, and Aster himself has referred to it as a "comedy," but if you've seen either of the Hereditary director's earlier features, you know that's a distinction without a difference. For Beau, every step outside his front door is fraught with terror, and the movie's job is to make you feel that as keenly as he does. Just how afraid will Beau Is Afraid make you? Let's do the math.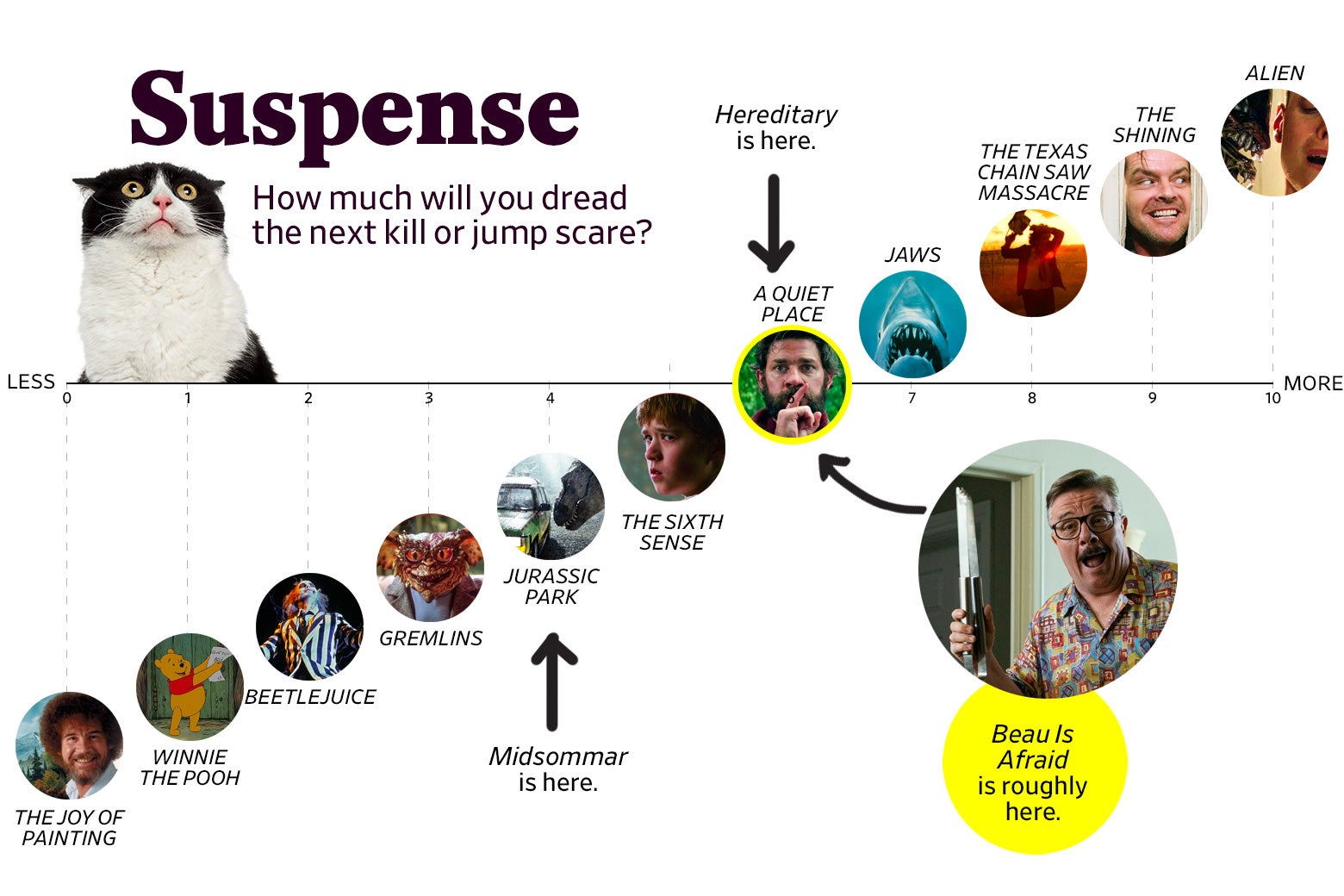 Beau Is Afraid's tension doesn't fit the classic definition of suspense as an anticipation of the inevitable, because you have no idea where this story is going. Watching the movie is more like being in a constant state of disorientation as Aster throws you around the back of a speeding van, just letting you get your bearings before throwing you another wild swerve. One moment Beau is dodging lunatics with knives in an urban hellscape, the next he's embedded with a rogue theater troupe in the forest, and even then the movie is just getting warmed up. Three hours of uncut WTF may sound frightening in a way this category can't factor in, but the movie's sheer madcap inventiveness is more invigorating than it is exhausting.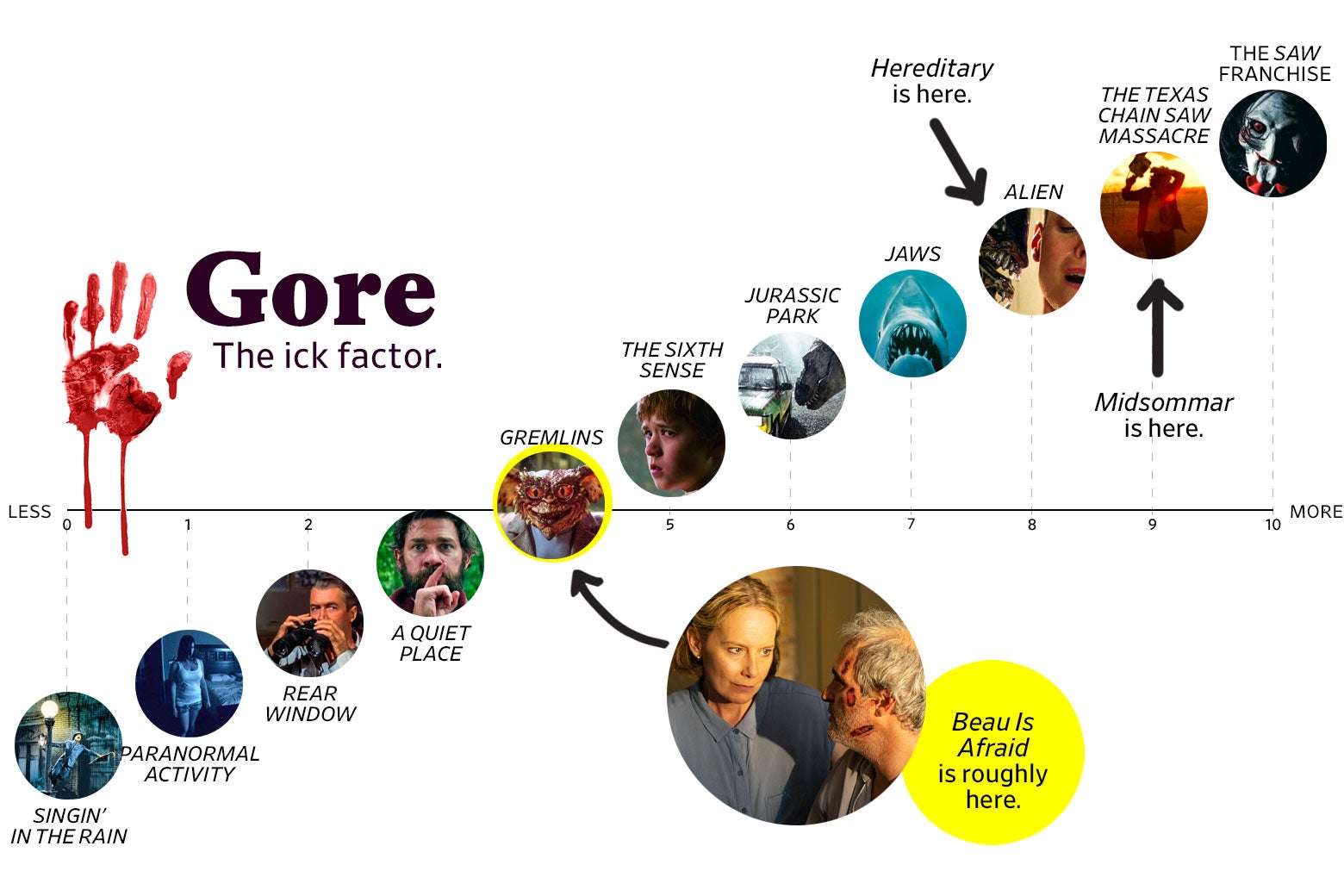 By the standards of Hereditary's fly-covered heads and Midsommar's smashed-in faces, Beau goes light on the blood and guts. There's some stabbing, some poisoning, and a bunch of machine-gun fire, but much of it's played for comic effect rather than body horror. No one saws off their own head or gets ritualistically burned alive, and in Ari Aster Land, that's getting off easy.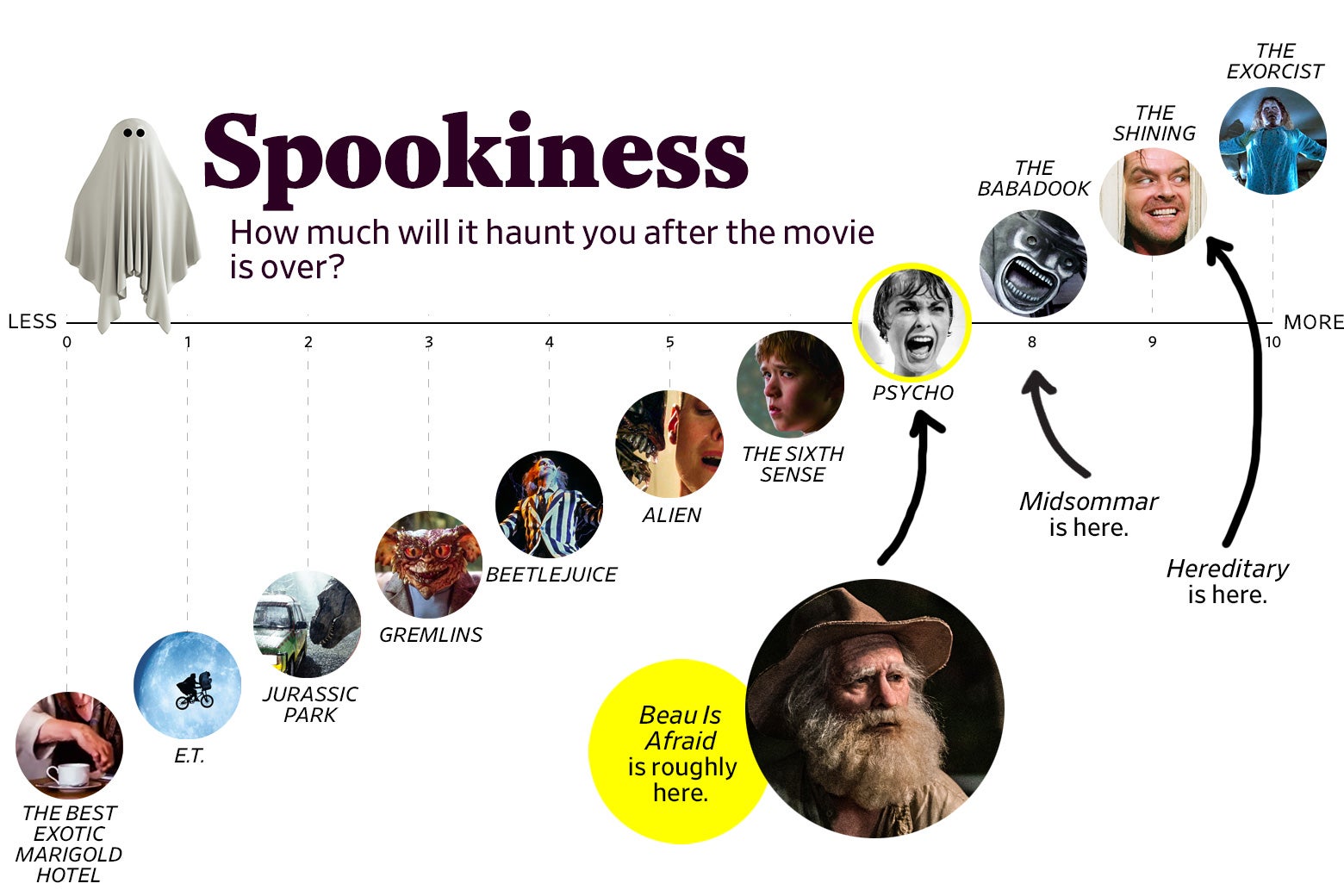 There's nothing supernatural in Beau, but the movie takes place in an alternate universe that feels both blatantly and subtly off, a nightmare come to life where everything looks just familiar enough that you know something's wrong but can't tell just what. How long it stays under your skin may be a function of just how squarely you relate to the main character's sexual dysfunction and general sense of unease—which is to say, whether you feel about your mother the way Beau does about his. That makes it hard to come up with an objective score here, so we've given the movie the same rating as Psycho, perhaps the greatest mama's-boy movie of them all.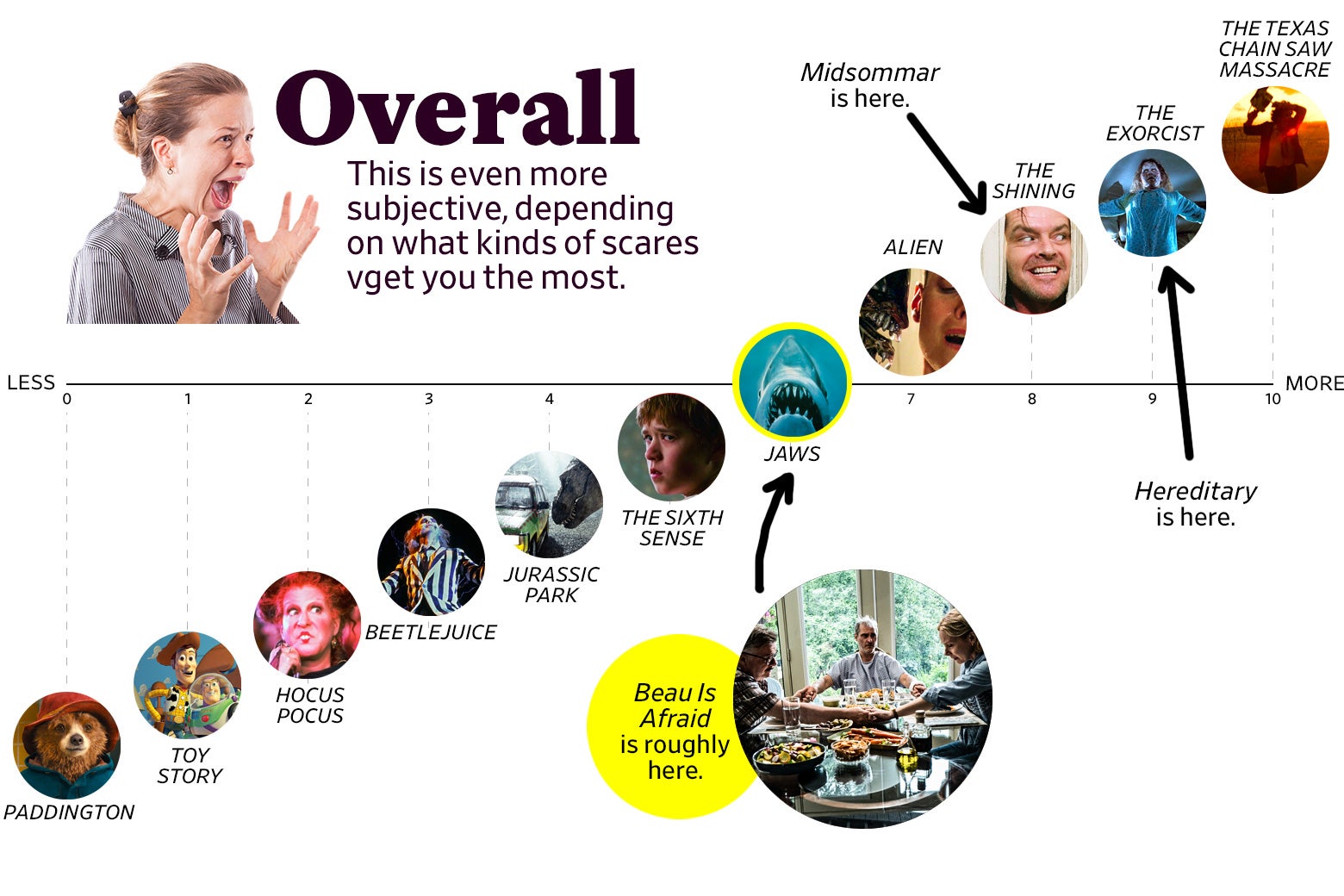 Will Beau Is Afraid have you checking under the bed or looking over your shoulder as you walk down the street? Probably not. But will it scramble your brains and call up feelings of profound discomfort as they pertain to the most mundane and unavoidable of daily activities? You betcha.