The pursuit of a star athlete's endorsement by a sports footwear company may not sound like the most fertile ground for a movie. Nevertheless, thanks to a charming script by first-time screenwriter Alex Convery and some intelligent, actor-friendly direction from Ben Affleck, Air—now on Amazon Prime—makes the story of Nike's efforts to sign a young Michael Jordan into popcorn-friendly entertainment. Like Moneyball, another sports story where the action takes place more in back offices than on the field or court, it's the story of a mid-level underdog who champions an innovative idea that puts not only his own career but the fortunes of the whole company at risk. One scene early in the film establishes the character of basketball talent scout Sonny Vaccaro (Matt Damon, in everyman mode): Stopping off in Las Vegas on the way back from a scouting trip, he's amassed a healthy-looking pile of chips at the roulette table, but rather than walk away with his winnings, he puts them all on one final spin of the wheel, with predictable results.
Did Nike Get Its "Just Do It" Slogan From a Man About to Be Executed?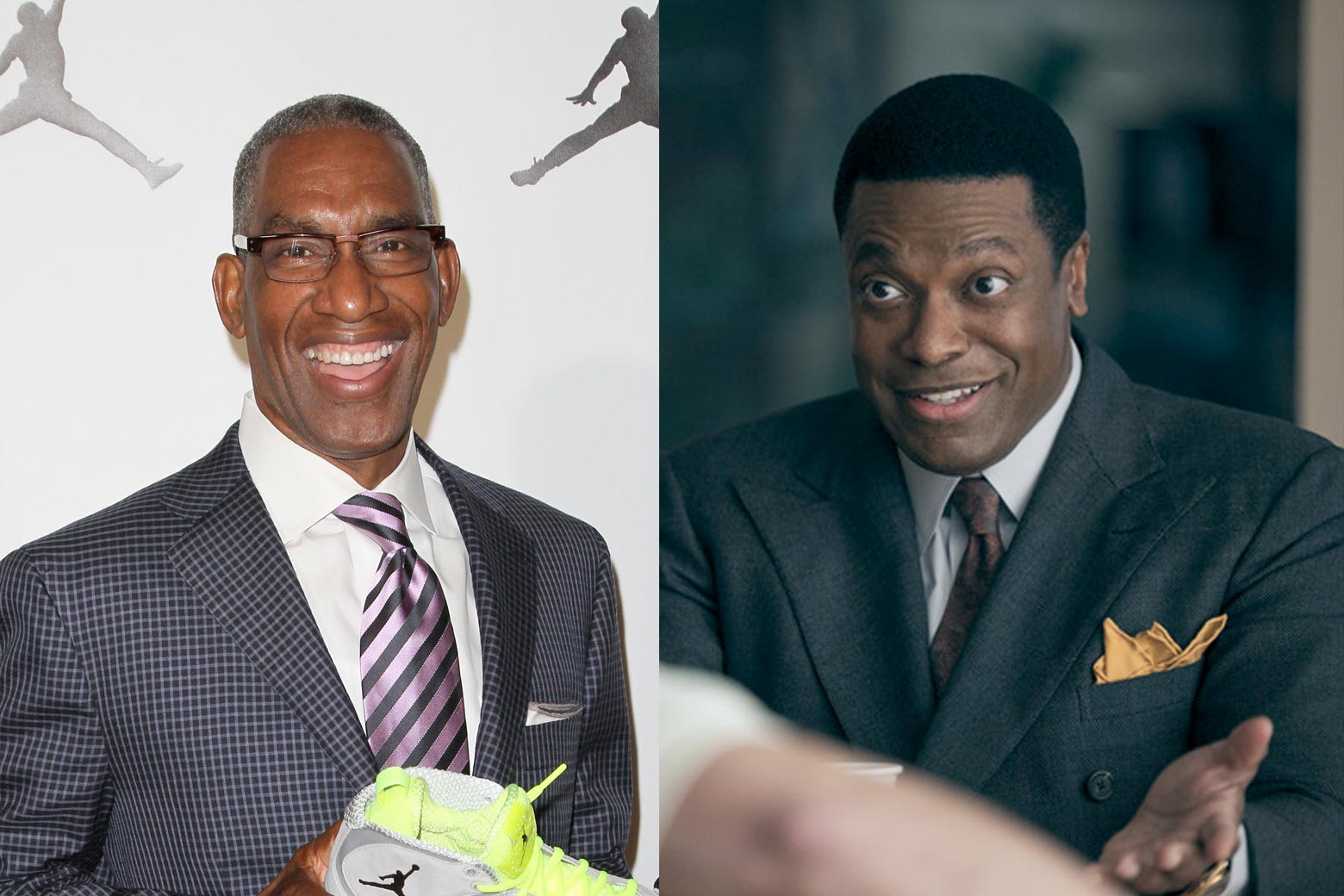 In the film, Howard White (Chris Tucker), Nike's field rep for basketball-related marketing, tells Sonny the company's inspirational "Just Do It" slogan was in fact taken from the last words of a criminal facing a firing squad.
This is mostly true, though Nike didn't debut the slogan until a few years after the 1984 events of the film. The criminal in question was double-murderer Gary Gilmore, whose execution by Utah firing squad in 1977, as the first person to be executed under the United States' recently reinstituted death penalty, was a mid-'70s cause célebrè, even becoming the subject of Norman Mailer's Pulitzer-winning nonfiction novel The Executioner's Song. Dan Wieden, an advertising executive assigned to the Nike account, was up against a deadline before a big marketing meeting with his client when he decided to suggest a slightly changed version of Gilmore's last words, "Let's do it," as a tagline to link five unrelated 30-second ads together. (If you want to get technical about it, Gilmore's actual last words were "Dominus vobiscum," Latin for "God be with you," but these were simply uttered in response to the Catholic priest as part of his last rites.) According to Wieden, Nike was at first less than thrilled with the slogan, with CEO Phil Knight responding "We don't need that shit," but Wieden won them over, and the brand's sales soared after the tagline debuted in a 1988 commercial about an 80-year-old runner named Walt Stack.
Was Adidas Founder Adolf Dassler Really in the Hitler Youth?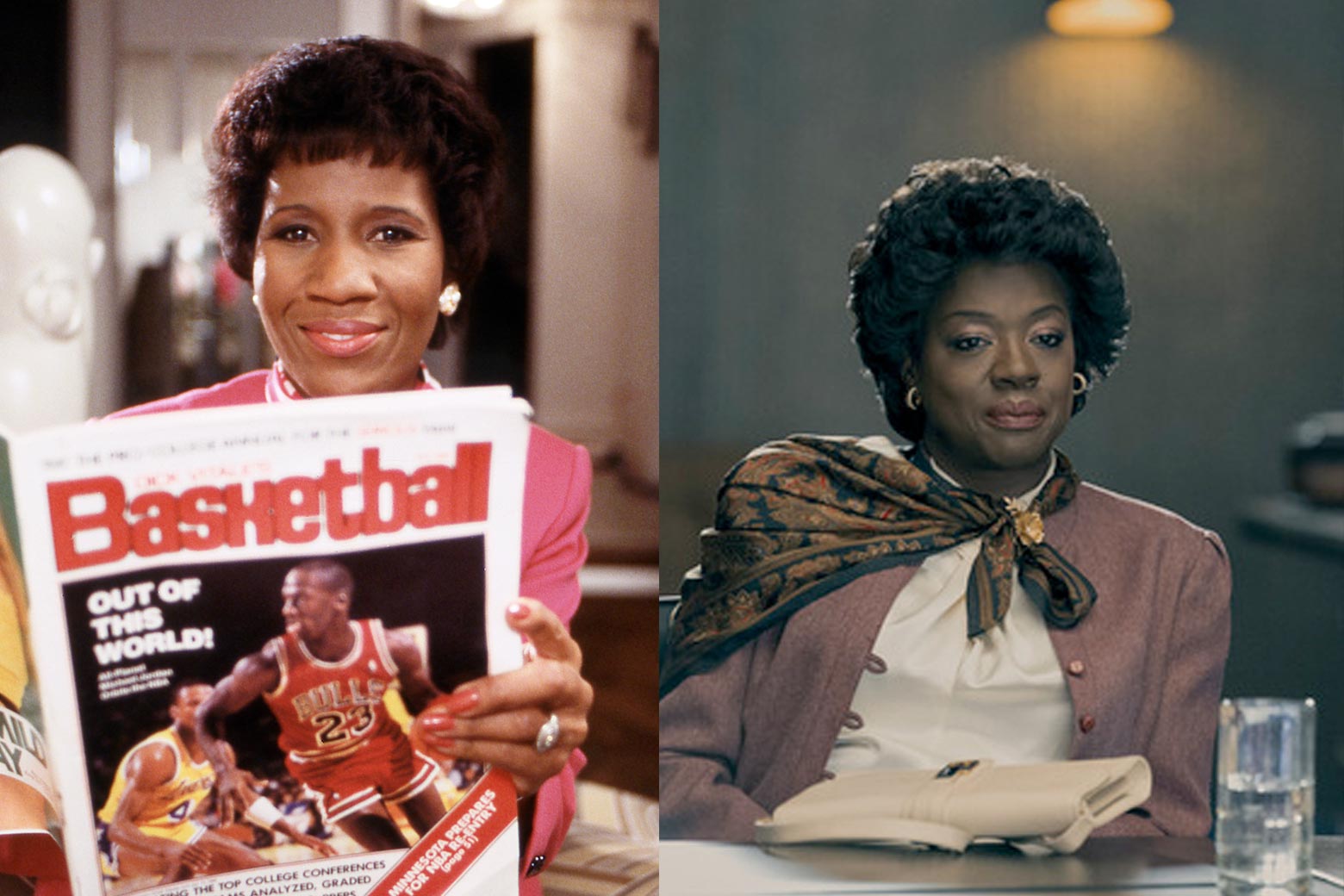 As part of his campaign to get Jordan's mother Deloris (Viola Davis), the power behind the throne, to urge the basketball star to sign with Nike, as opposed to Adidas, the bigger German company who made what was at the time Jordan's preferred shoe, Vaccaro comes armed with the story that the company's founder, Adolf "Adi" Dassler, was in the Hitler Youth. However, Vaccaro ends up not using it, relying instead on introducing doubts about company management arising from the Dassler heirs' power struggle following the founder's recent death.
Dassler was not a young member of the Hitler Youth, not least because he was already in his 30s when the Nazis came to power, but the truth is arguably worse. He and his brother Rudolf, the founder of Puma, joined the actual Nazi Party in 1933 shortly after Hitler became the German chancellor. It was Adolf Dassler's idea to enhance the company's economic prospects by coaching and supplying shoes to the Hitler Youth. However, at the same time, he was as determined to have Black track-and-field sensation Jesse Owens wear Adidas footwear in the 1936 Berlin Olympics as Vaccaro was to put Jordan in Nikes, and he was similarly vindicated when Owens' victories—which infuriated Hitler because they undermined the Nazis' message of Aryan supremacy—had a similarly electric effect on Adidas' sales.
During postwar denazification proceedings, Dassler faced being labeled as a profiteer, the second most serious category of collaboration, but this was knocked down to being a "Minderbelasteter," or "lesser offender," after several people testified on his behalf. Dassler himself claimed that he had deliberately stayed away from political rallies and had supported numerous sports organizations affiliated with movements across the political spectrum.
Was Jordan Really Fined $5,000 Per Game for the Sneakers Being Too Colorful, With Nike Paying the Fine?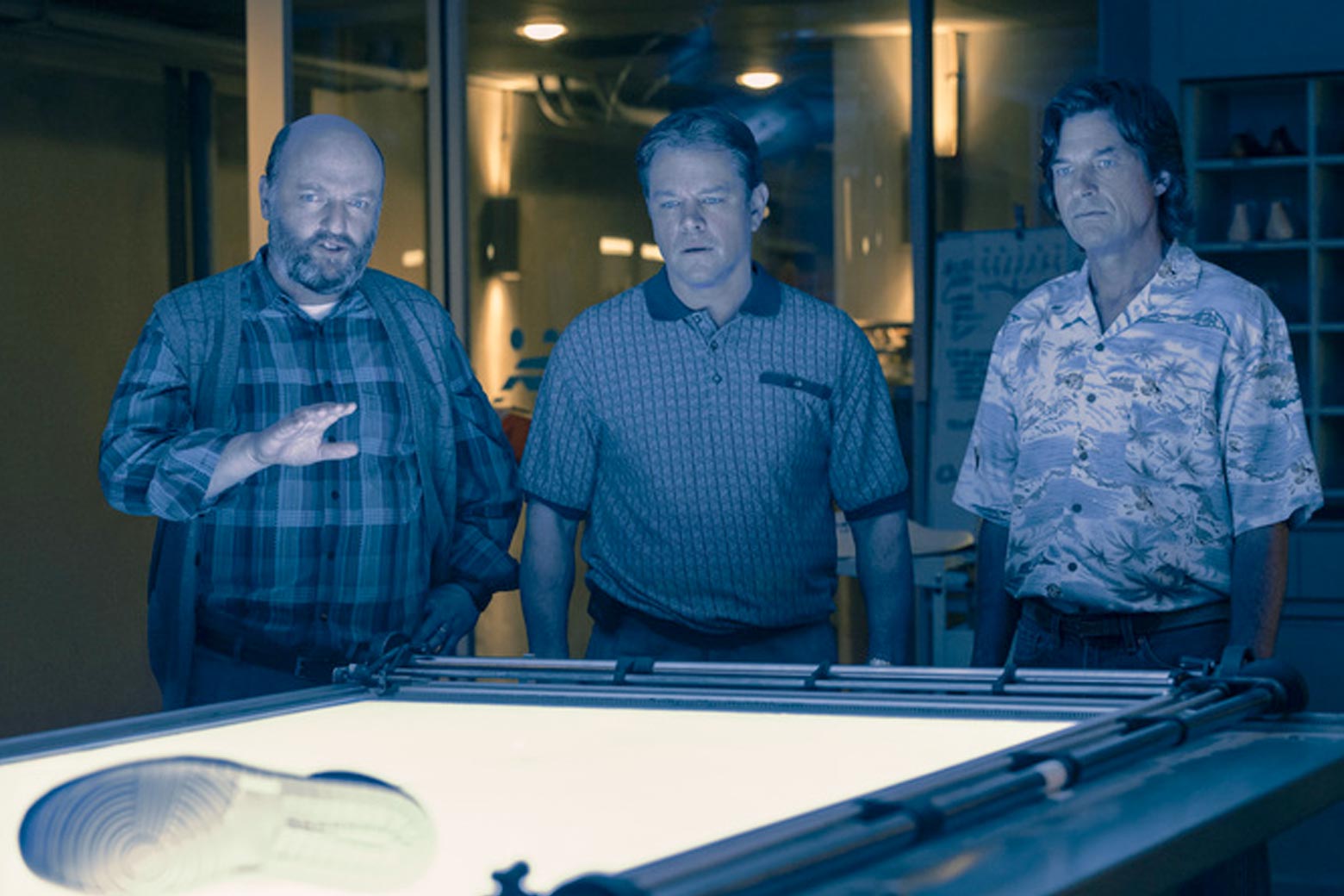 When Nike's brilliant shoe designer Peter Moore (Matthew Maher) unveils the Air Jordan prototype, Sonny and Nike marketing manager Rob Strasser (Jason Bateman) think it's a bit bland and needs to incorporate more of the Chicago Bulls' signature red and black. Moore is dubious—the NBA has rules about how much white has to feature in on-court shoes and any deviations will incur a fine. Determined to make the Jordan shoes stand out, Nike agrees to pay Jordan's $5,000-per-game fines.
The real story is slightly more complicated. The NBA did indeed have a "uniformity rule" requiring that players' on-court footwear "not only matched their uniforms, but matched the shoes worn by their teammates," which led to the rule that shoes had to be 51 percent white. The Air Jordan design was actually still being finalized when Jordan first wore a Nike shoe in a game, so, according to the Chicago Tribune, he actually wore a red-and-black version of the strikingly similar Air Ship mocked up to look like the Air Jordans, and it was the Air Ship that prompted a stern letter from then-NBA Executive Vice President Russ Granik, who wrote, "this will confirm and verify that the NBA's rules and procedures prohibited the wearing of certain red and black Nike basketball shoes by Chicago Bulls player Michael Jordan on or around October 18th, 1984."
Taking a lemon and making lemonade, Nike created an entire marketing campaign based on this flouting of the league's rules, launching a commercial that featured a censored version of Jordan's black and red sneakers and proclaimed "On Oct. 15, Nike created a revolutionary new basketball shoe. On Oct. 18, the N.B.A. threw them out of the game. Fortunately, the N.B.A. can't keep you from wearing them," making the shoes a must-have for young consumers who were convinced the ban arose from the shoes giving a performance advantage.
Was Jordan's Agent Really So Against the Nike Deal?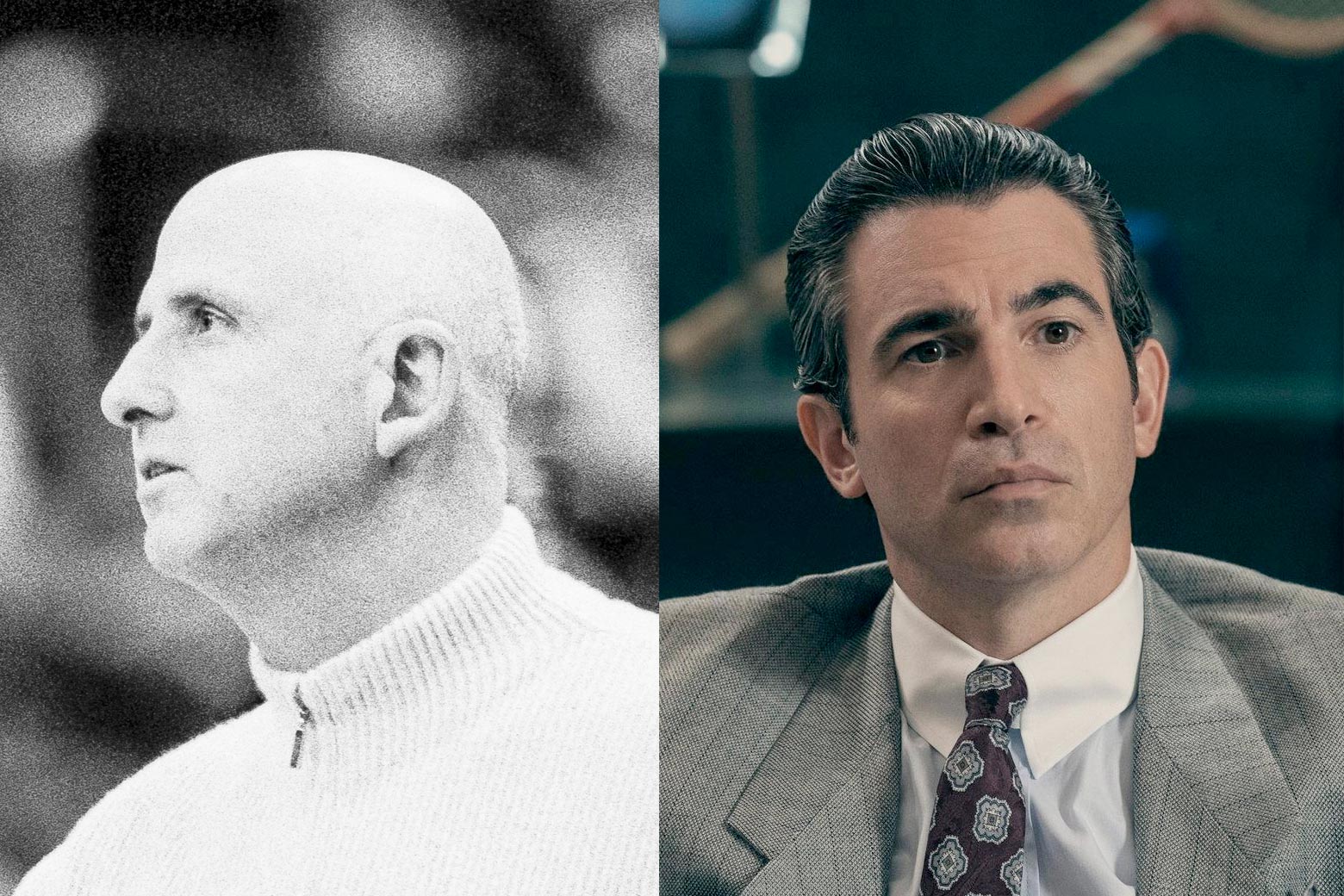 One of Vaccaro's biggest hurdles in getting Jordan to sign is the resistance of the player's agent, David Falk (Chris Messina). Falk much prefers the deeper-pocketed Adidas or Converse, as he informs Vaccaro in a series of discouraging phone conversations that are highly dismissive of Nike's prospects. When he learns the Nike executive has gone over his head to speak directly to Jordan's mother Deloris, he explodes in an aria of the type of operatic swearing not heard since Malcolm Tucker in The Thick of It.
This is not how Falk remembers it. According to how Falk told the story to ESPN in 2013, although Jordan's preference was for Adidas, Nike was Falk's go-to company, with most of his basketball clients wearing the brand, and he wanted Jordan to sign with them. Falk also said that his primary contact at the company was marketing manager Strasser, not Vaccaro.
"I'd tell Rob how much I needed to have a player sign with Nike, and he made it work," Falk said.
In Falk's recollection, it was also he, not Vaccaro, who approached Jordan's parents to urge them to make sure the player came to Nike's headquarters in Oregon for a presentation about the new shoe.
Was Vaccaro Really the Deal's MVP?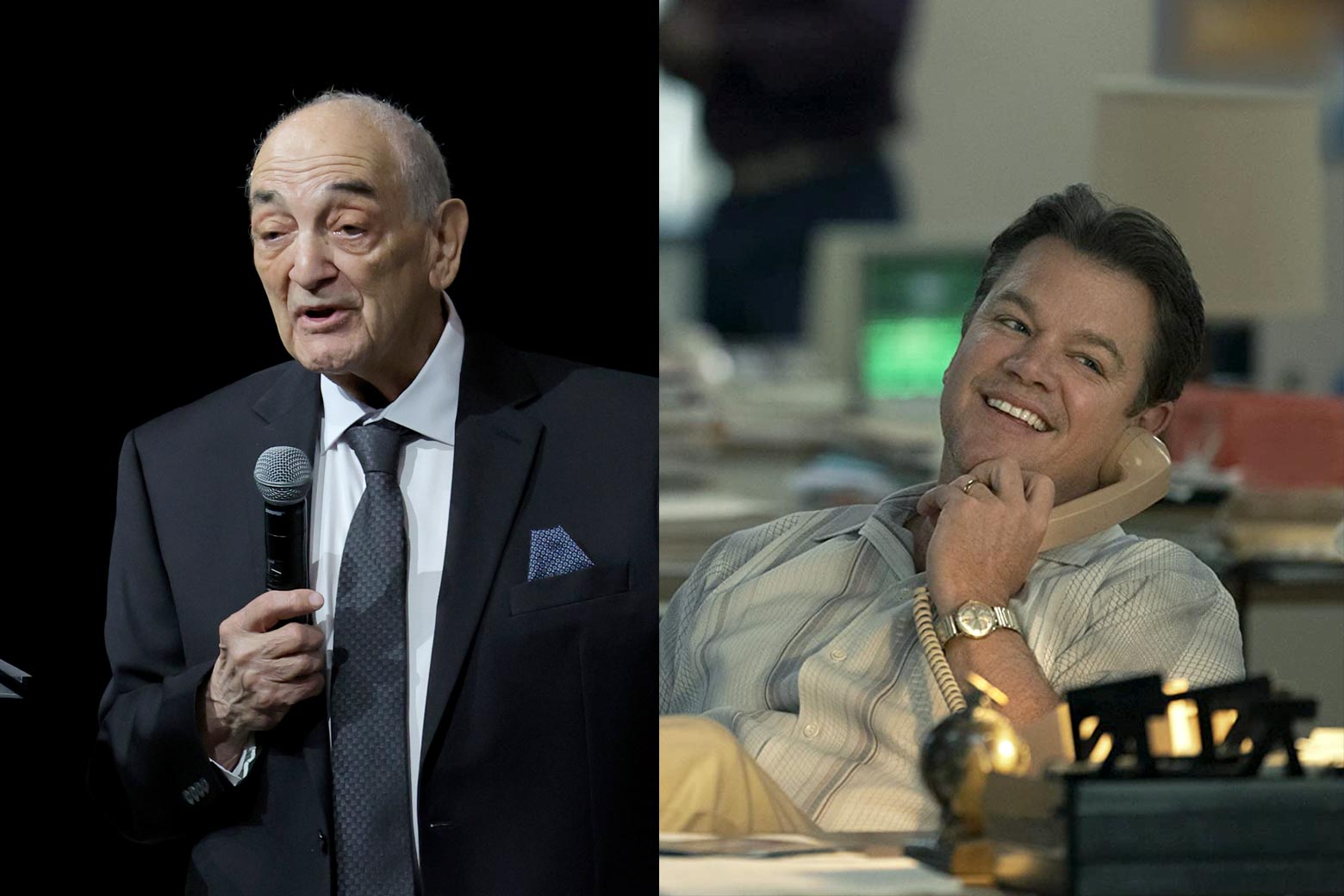 The film's central driving force is Vaccaro's belief in Jordan, which becomes the impetus behind the deal. In the film's telling, it was Vaccaro who persuaded Knight to let him put all of Nike's basketball endorsement money in the Jordan basket instead of spreading it among several up-and-coming players, with Vaccaro betting not only his job but the entire basketball division on the deal.
However, in yet another example of success having a thousand fathers while failure has none, Knight has disputed Vaccaro's central role, telling ESPN, "A lot of people want to take credit for signing Michael Jordan, most obviously Sonny Vaccaro … Sonny helped, but he wasn't the MVP in that process." Instead, Knight said, the real MVPs were Strasser and shoe designer Moore.
The superstar himself, meanwhile, credits a different man with the deal: "Sonny likes to take the credit," Jordan has said, "But it really wasn't Sonny, it was actually George Raveling," the assistant coach of the 1984 Olympic team, with whom Jordan had bonded in the Olympic team's training camp. (Raveling is played in the movie by Marlon Wayans.) "He used to always try to talk to me, 'You gotta go Nike, you gotta go Nike,' " Jordan said. Moreover, Jordan said, the Nike executive he connected to most was Strasser, not Vaccaro, recalling, "Sonny didn't influence me to go to Nike. I absolutely fell in love with [Strasser] when he actually made the first presentation of the Jordan thing, the Air Jordan concept."
In fact, the film shows Vaccaro urging Raveling, who had been Vaccaro's best man, to advocate for Nike to Jordan (though it omits mentioning that Raveling himself had an endorsement deal with Nike at the time). Raveling backs up this version of events, saying, "I've always felt that Michael's and my version about how he got to Nike was totally different than what was being perceived out there. I had a lot of time to spend with Michael and I was trying to recruit him to come to Nike. In the interest of accuracy, Sonny had asked me to try to get a meeting set up between him and Michael."
Vaccaro, as might be expected, disputes all these other versions of events robustly, saying "Phil Knight's lying, Michael's lying more than Phil, and Raveling is insane. All three of them need to destroy me to live happily ever after. Everyone's trying to rewrite history. It goes beyond Jordan. I am the savior of Nike.'' It seems that Vaccaro, far from being the easygoing, collegial guy the film depicts, had a tendency to burn bridges. He fell out with Raveling in 1991 and was fired by Nike without explanation that same year.
It is left to Peter Moore to be the ref. "The truth lies very close to Sonny,'' he told USA Today in an email:
Mr. Knight has it half right. [Strasser] was an MVP in the deal. He was the one who decided that Nike needed a basketball icon. … Sonny was the second MVP in the deal. He picked Jordan out of all those kids that played basketball in college. … It was Sonny who first spoke with Michael. … In the first meeting between Nike and Michael and his family, it was Sonny and Rob who won Michael and his family over. … I can honestly say without Sonny there would not be an Air Jordan. Nike would never have signed him, would more than likely never have even chased him.
According to Moore, they likely would have gone instead for Patrick Ewing.
Does George Raveling Really Have MLK's Original Copy of His "I Have a Dream" Speech?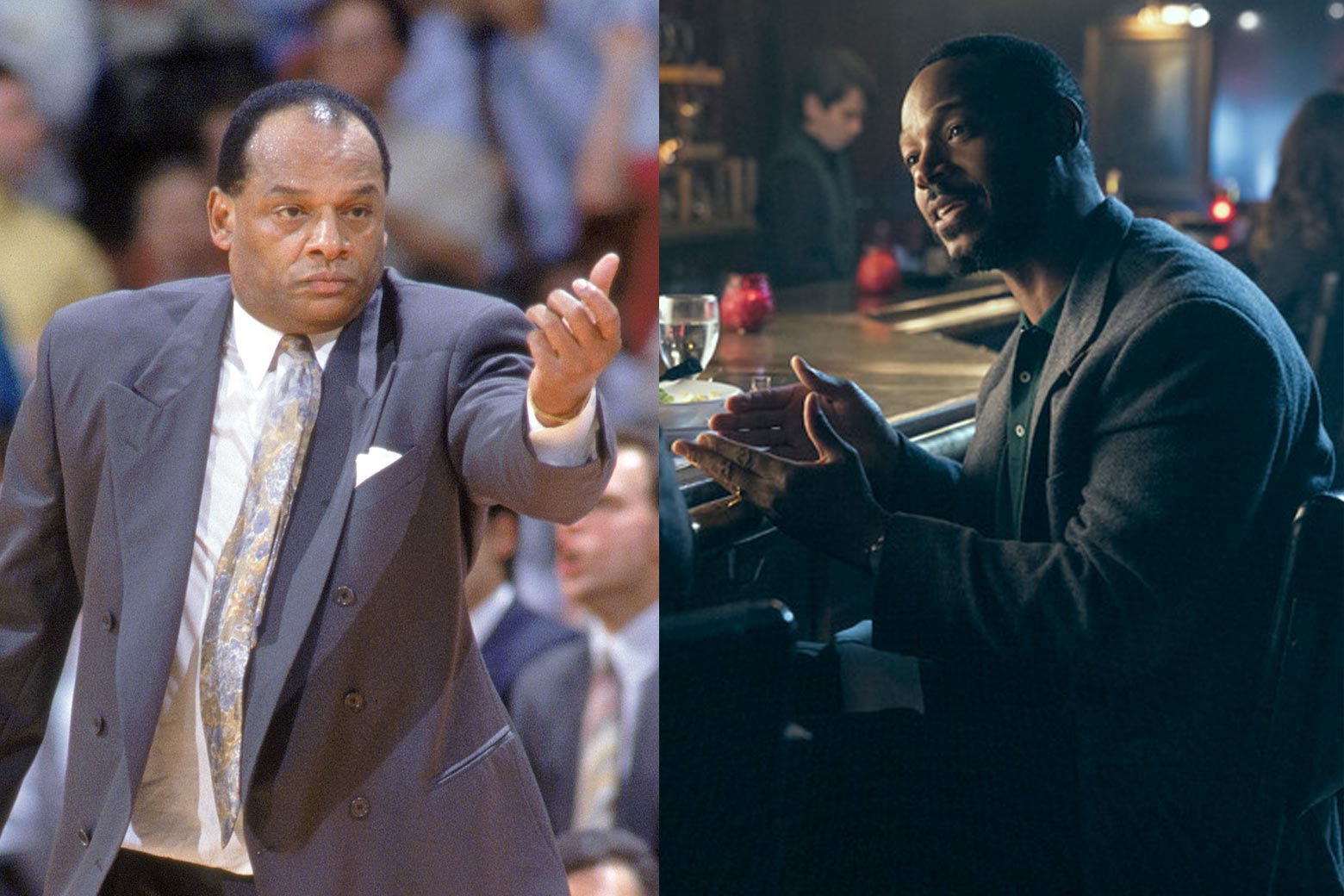 During the same conversation where Sonny asks George to put in a word for him with Jordan, George tells Sonny that Martin Luther King Jr. gave him a copy of the famous address given on the steps of the Lincoln Memorial at the climax of the historic 1963 March on Washington.
This is true. Raveling, an admirer of Dr. King, made the trek to the march the night before with a friend as a last-minute decision. "We got down to the monument grounds, and we parked, and we're walking around, and we ran into a gentleman," he told CBS News in 2013. "And he asked us if we were coming to the march, and we said 'yes.' " The two young men were recruited to do security, so Raveling found himself in front of the steps where King delivered his oration. After it was over, as King picked up the three-page copy of the speech from the podium, Raveling "walked over, and he was just foldin' … the paper. And I said, 'Dr. King, can I have that copy of the speech?' and he turned and handed it to me. Just as he did, a rabbi on the other side came up to congratulate him, and it was over. And—and it happened that quick."
Remarkably, Raveling's copy of the speech does not contain its most famous words, "I have a dream," because the final several minutes were entirely improvised on the spot. Despite this, it is worth millions. In 2021, Raveling, who turned down several offers to sell the speech, handed it over to his alma mater, Villanova University, to be its steward, and Villanova has in turn loaned the speech out to the National Museum of African American History and Culture for display.