The Luminaries, Eleanor Catton's breakthrough, was a clockwork marvel, a pastiche of the Victorian sensation novel set in the gold fields of 19th-century New Zealand and elaborately patterned after the astrological configuration of the time—while at the same time a credible replication of the pleasure of reading Wilkie Collins. The book was dazzling enough to make her the youngest winner of the Booker Prize in 2013, and the fame it brought caused her quite a bit of grief at home, after she criticized New Zealand's ruling class for being "neoliberal, profit-obsessed, very shallow, very money-hungry politicians."
Birnam Wood, Catton's long-awaited follow-up, is set in the present day and expands upon that concern for the fate of her nation. The novel is a tightly plotted thriller enriched with tartly satirical depictions of an assortment of elements that outsiders casually associate with New Zealand: natural splendor, earnestly decent white people carefully borrowing ideas from Māori culture, environmental threats, and creepy American tech billionaires setting up boltholes in which to ride out the apocalypse they're doing nothing to prevent. The title comes from the name of a guerrilla gardening collective that reclaims unused land to grow food, which in turn is named after the Scottish forest that figures in the witches' prophecy to Macbeth that he shall go unvanquished until its trees come to Dunsinane.
By Eleanor Catton. Farrar, Straus and Giroux.
Slate receives a commission when you purchase items using the links on this page. Thank you for your support.
Mira Bunting, the charismatic 29-year-old founder of Birnam Wood, learns of an abandoned plan to subdivide a former sheep farm near a national park on the South Island. A landslide has buried part of the main highway and scuttled the project; to Mira, this sounds like the perfect site to expand her illicit farming operation. It doesn't hurt that the land's boomer owner, Owen Darvish, deeply annoys her because of his prominent involvement with conservation projects. It irks her that "anyone of this man's age, race, gender, wealth, and associated privilege should have used his power—allegedly—for good, should have built his business—allegedly—up from the ground, from nothing, and should possess—allegedly—the very kind of rural authenticity that she herself most envied and pursued."
As the novel moves smoothly through a half-dozen points of view—Darvish himself is revealed to have only a cosmetic interest in environmentalism and is absurdly pleased to receive a knighthood for his work—Catton nevertheless reserves her sharpest darts for a certain flavor of lefty activism whose foibles are both peculiar to Mira's generation and not. Anyone who's belonged to a group like Birnam Wood will instantly recognize some familiar figures: the member who quietly does all the work (Mira's best friend, Shelley), the guy who angrily expounds on the failures of the contemporary left to live up to the precepts of socialism (an aspiring journalist named Tony, with whom Mira had a one-night stand years ago), and the inevitable woman everyone has to tiptoe around because she's a "walking list of grievances." The latter two get into a big and painfully spot-on argument at the beginning of the novel. All he can do is lecture and all she can do is take offense.
This exchange ("Um, just so I'm clear … you're saying that intersectionality is bullshit?") takes place at a "hui"—the Māori word for meeting—at which Mira announces that Robert Lemoine, an American billionaire in the process of buying the farmland from Darvish, has offered to invest handsomely in the collective. The money will be enough to let Birnam Wood "break good" and become a full-fledged, self-sustaining nonprofit. Yes, Lemoine made his fortune in drones and surveillance technology, but "not the military kind," Mira assures the other members. Tony objects—"Mass surveillance is totalitarian and oppressive. The billionaire class undermines solidarity by its very existence"—but he has so alienated the rest of the collective that his points don't register.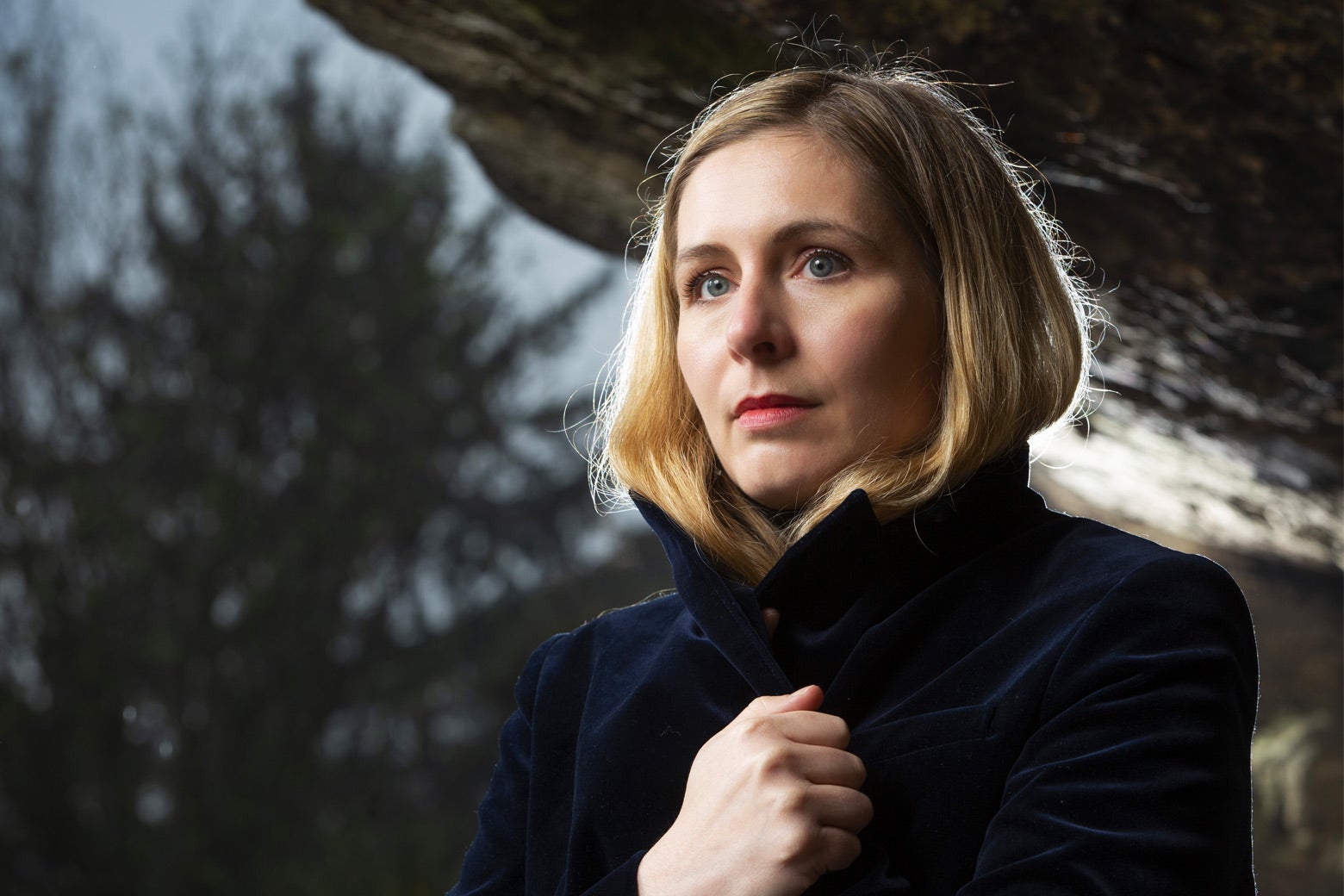 Birnam Wood is an enjoyably piquant blend of fictional modes. Early on, there's plenty of Sally Rooney-esque dissections of the intricacies of millennial relationships. Shelley, who wants to leave Birnam Wood but can't quite summon the nerve to do so outright, contemplates sleeping with Tony because she knows that this will force a break with Mira, who still carries a torch for him. When the novel swerves to Lemoine's point of view, it plunges the reader into a thrillerish world of intrigue for its own sake as well as for profit. Lemoine's persona is a series of poses designed to play to other people's fondness for stereotypes and lull them into underestimating him. With every twist of the plot, he swiftly and ruthlessly recalculates his tactics to maximize his own advantage and minimize his liability. "Are you a psychopath?" Mira asks Lemoine outright when he catches her during her reconnaissance trip to the farm. "Now, how would a psychopath respond?" is his coy reply.
Is Lemoine a bit of a Bond villain? Well, yes. But in his manipulation of the other characters, his ability to arrange them like chessmen to act out the scenarios of his choosing, he's also a lot like a novelist. Observing his endless, ingenious calculations is one of the many pleasures of Birnam Wood. He's also not completely pragmatic. Lemoine's interest in Mira is spurred not by her idealism but by her transgression—trespassing, using false identities to get the goods on possible farming sites, and other gambits that make her a "little criminal," in his eyes. Inviting Mira and her posse of do-gooders to the farm may not further the smooth functioning of Lemoine's covert operation, but it appeals to the billionaire's imp of the perverse. It also sets the novel's story in motion.
Almost all of the pieces of Birnam Wood fit together as intricately and operate as pleasingly as Lemoine's stratagems, with the notable exception of the group's name, which is never properly explained. Why would such an earnest lefty Kiwi group pick a moniker from a Shakespeare play? (Tentatively, Shelley suggests a Māori alternative.) Here, Catton tips her hand. She has a penchant for schema herself, and with Birnam Wood, as with The Luminaries, she began the project not with a plot but with a chart. Every character is, in his or her way, Macbeth; every character is susceptible to ambition in one way or another, and therefore temptable. Darvish has a provincial's desire to impress the American big shot. Mira wants Birnam Wood to achieve "nothing less than radical, widespread, and lasting social change." When Tony, an impressive bushwhacker, takes to the bush and discovers the secret behind Lemoine's interest in the South Island, his first thought is "I am going to be so fucking famous." Even the diabolical Lemoine falls afoul of his own delight in playing the puppet master.
Macbeth is a tragedy, which hints that Birnam Wood will not end as reassuringly as the typical thriller. If Catton has a weakness as a novelist—and she doesn't have many—it's that her fondness for comprehensive patterning is not very novelistic. In essence, the novel is about individuals, how they feel and think and change and in doing so shape the world they live in, even if they only do so in small ways. But Catton's characters resemble the figures in Greek tragedy, people enmeshed in systems whose attempts to commandeer their own fates inevitably end in tears and blood. It may upset readers who were certain they knew what kind of resolution was coming, but that is surely Catton's point. Hubris will always get you in the end.