Seven years ago—when #OscarsSoWhite was a hot topic and Obama was still president—Slate published the Black Film Canon, a list of 50 of the best and most culturally significant films by Black directors. Critics, scholars, and the filmmakers themselves, including Ava DuVernay, Robert Townsend, and Gina Prince-Bythewood, weighed in with their picks. The result was a collection of films spanning almost 100 years, several continents, and a wide range of genres and styles: from Oscar Micheaux's silent-era classic Within Our Gates to Djibril Diop Mambéty's freewheeling road-trip movie Touki Bouki to F. Gary Gray's iconic comedy Friday.
And then, just months after the Black Film Canon came out, Barry Jenkins' Moonlight made history with a Best Picture Oscar win and Jordan Peele's Get Out spawned a new cultural lexicon while reigniting the long-neglected Black horror genre. Just a year after that, Black Panther became an unprecedented box-office juggernaut. Since then, many other Black filmmakers, both seasoned and on the come up, have seized on an increasing number of opportunities to tell stories in bold ways: creators like Janicza Bravo, Boots Riley, and Garrett Bradley. Some adjudicators of cinematic prestige—like the once-a-decade Sight and Sound critics' poll and the Criterion Collection—have finally come around to acknowledging important Black filmmakers after decades of all but ignoring them. Simply put, we're now living in a different world for Black film.
Yet, as ever, barriers remain. This year's Oscars saw yet another nominations controversy. The forces that have worked to sideline Black filmmakers have not disappeared. Even as the landscape has shifted, there's more power than ever in understanding the films that brought us to this moment and the new ones taking us into the future. So it seems only fitting to revisit the Black Film Canon and update it to reflect the rush of great movies that have arrived since 2016, as well as reconsider the films made before 2016 that we missed the first time around. This time, in partnership with NPR, Slate polled a group of experts—a mix of industry and critical authorities from our previous list, as well as some newcomers—and we're thrilled to present the results in our New Black Film Canon. (Listen to us discuss those new entries on NPR's Pop Culture Happy Hour.) Use it as an opportunity to appreciate the breadth of artistry Black filmmakers have brought to the movies—and as an unbeatable viewing list deep with surprising treasures.
1920
Oscar Micheaux
Within Our Gates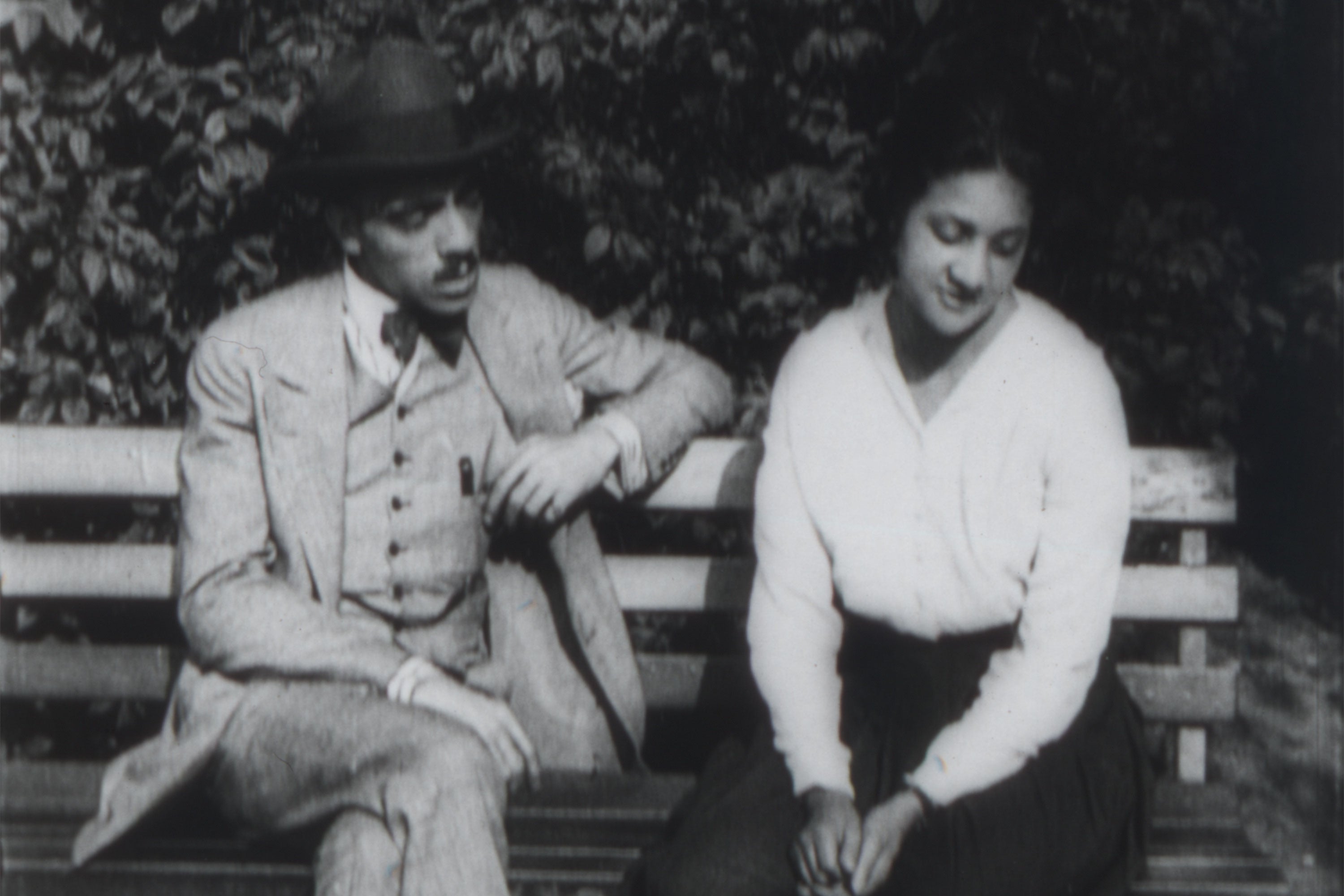 If we lived in a truly just world, Within Our Gates would have snuffed out the racist influence of D.W. Griffith's Birth of a Nation early on, saving us from years of harmful stereotypes (and the revival of the Ku Klux Klan). We don't, and it didn't—but Oscar Micheaux's cinematic challenge to the celebrated white filmmaker has earned its own place in history as agitprop at its most necessary. Through its mixed-race protagonist Sylvia (Evelyn Preer), the film starkly portrays lynching and the attempted rape of a Black woman by a white man at a time when such crimes were everyday fears for Black people. It's daring, dangerous filmmaking, and a must-see for anyone attempting to unpack the history of racial conflict in America. Streaming on YouTube, Paramount Plus, Prime Video, or the Criterion Channel.
"A controversial, lightning-rod film by one of the first pioneering Black filmmakers." —Stephane Dunn

"One of the earliest repudiations of D.W. Griffith's The Birth of a Nation, Within Our Gates examines Black striving, and American racial violence, through a black lens." —Paula Massood
1928
Richard D. Maurice
Eleven P.M.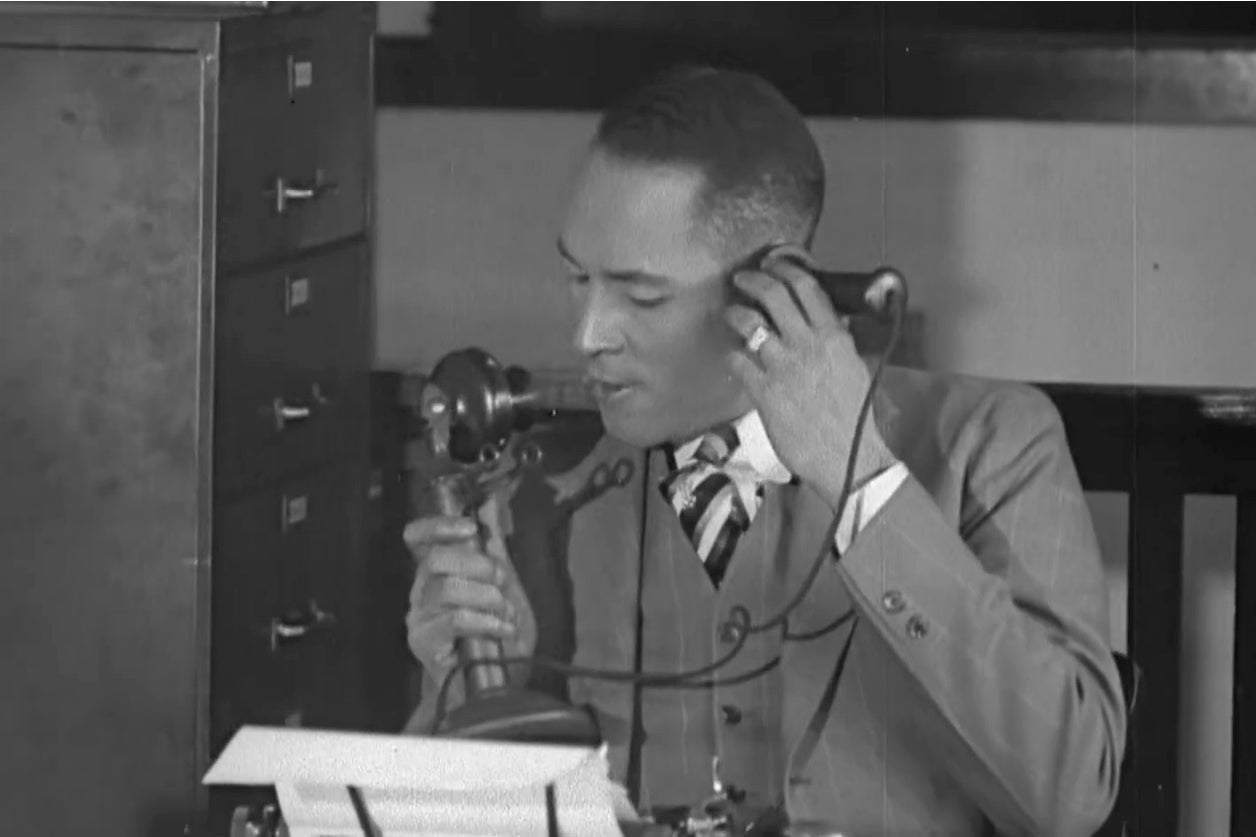 So few of the so-called "race films"—movies featuring Black casts and made for Black audiences, produced mostly by small companies in Northern cities—survived the silent era that it's a miracle that a movie as innovative and downright weird as Eleven P.M. still exists. Written, directed, and produced by Detroit's Richard D. Maurice, who also stars, Eleven P.M.—packed with melodrama, shot on location, and featuring a limited cast, many of them in multiple roles—can be difficult to read for a contemporary viewer, but it's never boring. It all leads up to a gloriously bonkers finale, courtesy of primitive but inventive special effects, in which a dog sports a man's head, haunting his tormenter from beyond the grave. Eleven P.M. is a wonderful reminder that since the dawn of film, self-taught moviemakers have been bending the medium to their own purposes, creating idiosyncratic, compelling works of art. Streaming on YouTube or with your library card on Kanopy.
"Maurice uses surrealism to navigate the cultural and psychological fault lines of the Great Migration. Ambitiously experimental without losing its sense of purpose, this magical film made in Detroit is the embodiment of independent 'race movies' at their best." —Keith Corson
1941
Spencer Williams
The Blood of Jesus
If modern audiences know Spencer Williams' legacy at all, it's as Andy in the much-maligned Amos 'n' Andy television show. But he was also a talented filmmaker in his own right, and one of the few Black directors of the 1940s. The Blood of Jesus is a morality tale that draws from the deep roots of the Black church: Williams plays Ras, a good-hearted "sinner" who accidentally shoots his god-fearing wife, Martha (Cathryn Caviness), after dropping his rifle on the floor. Martha's spirit is brought to a crossroads, and the story follows her temptations by both the devil and an angel. In the years since its release, The Blood of Jesus has been acclaimed as an exemplary work in the race film tradition, and as a historical account of Black Southern Baptist culture, it remains invaluable today. Streaming on YouTube, Prime Video, or with your library card on Kanopy.
"Spencer Williams was a brilliant director—Spike Lee before Spike Lee. In The Blood of Jesus he masterfully employed a sophisticated blend of on-location realism, fresh and improvised performances from non-professional actors, and inventive fantasy elements, including footage from the 1911 Italian film L'Inferno." —Henry Louis Gates Jr.
1966
Ousmane Sembène
Black Girl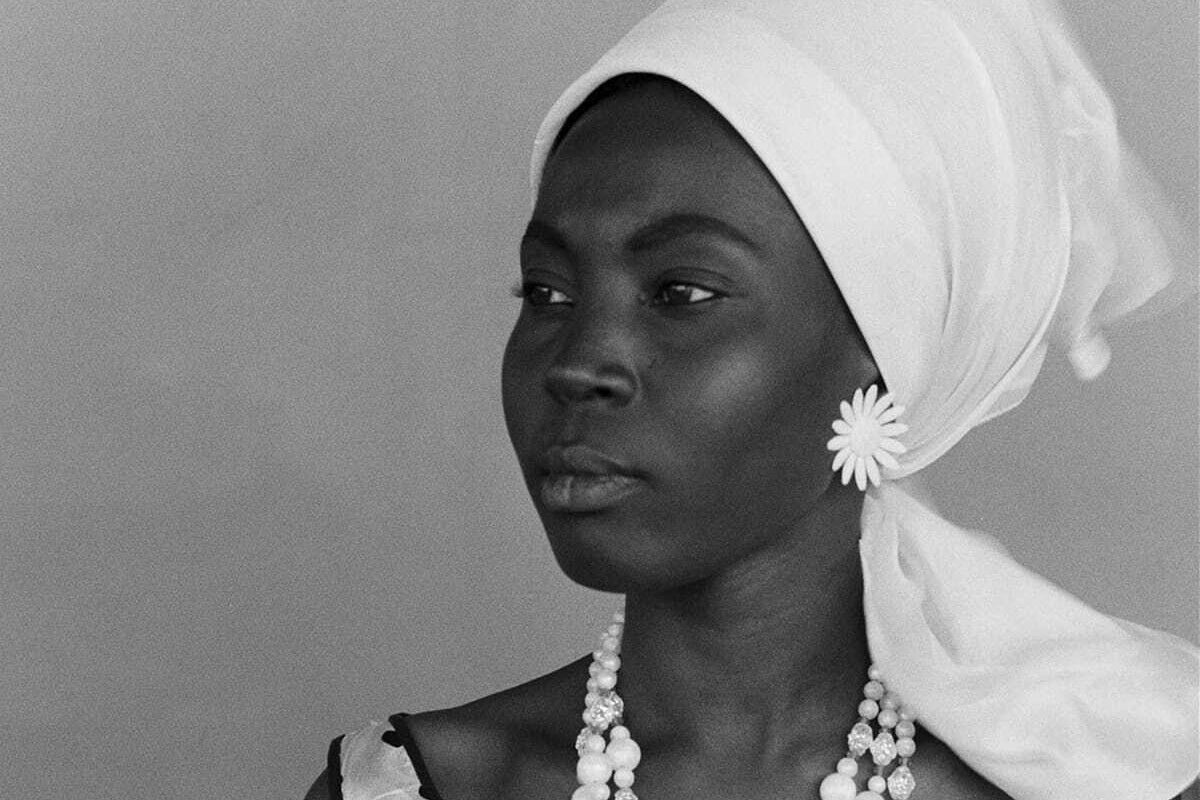 Diouana (Mbissine Thérèse Diop) is a Senegalese woman, dreaming of a better, more exciting life, who follows her rich French employers back to Europe to continue her work as their nanny. Her dreams are soon dashed, however, when the couple, no longer able to afford the vast staff they employed back in Dakar, forces her into full-time servitude. Ousmane Sembène plaintively captures a working-class immigrant experience while harshly critiquing Western perceptions of African culture. Even before the film's 50th anniversary inspired a series of fresh and fascinating critical retrospectives, Black Girl was known as the first masterpiece of the father of African cinema. Streaming on HBO Max and the Criterion Channel. Also available for digital rental and as a Criterion Blu-ray or DVD.
"Black Girl has the simplicity and freshness—not to mention the crisp black-and-white cinematography—of an early French New Wave film. But it's an unsparing dissection of postcolonial race relations, with an ending stark enough to make Jules and Jim's tragic conclusion seem like a fairy-tale happy-ever-after." —Dana Stevens
1968
William Greaves
Symbiopsychotaxiplasm: Take One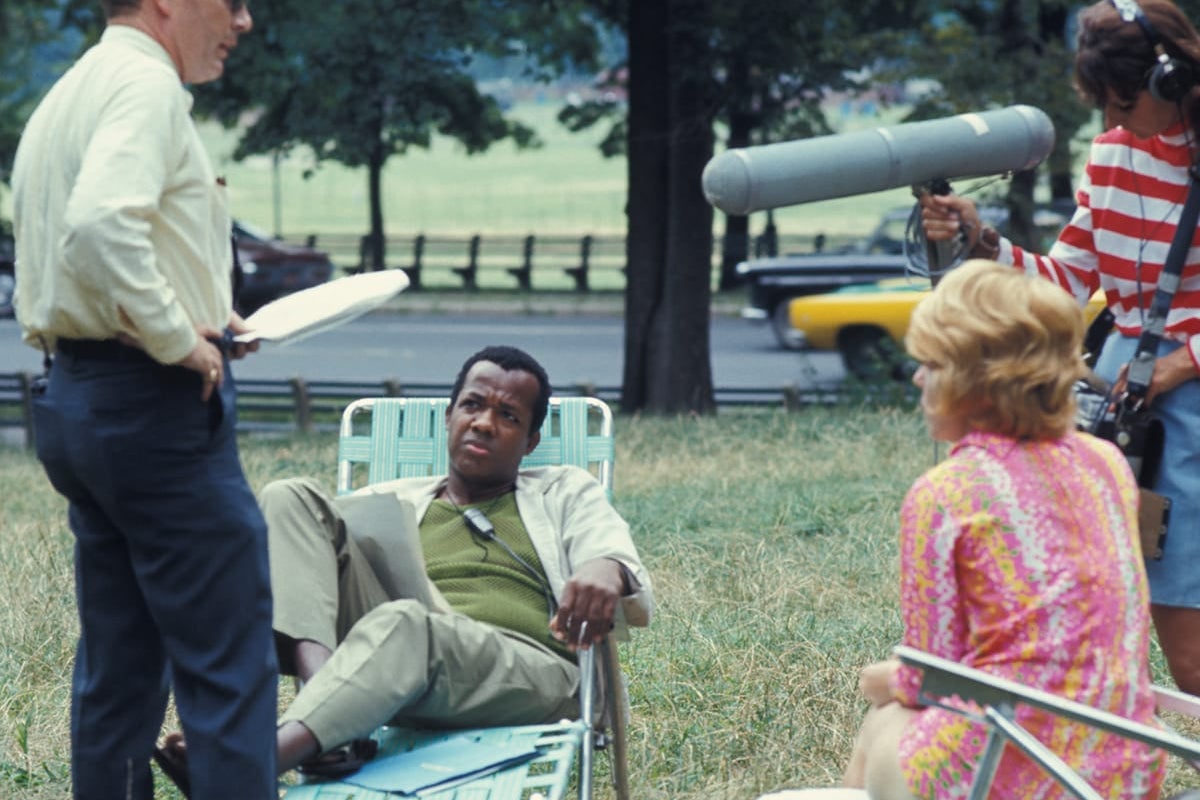 A philosophical inquiry in the form of an experimental film, William Greaves' nesting-dolls documentary of moviemaking mutiny follows a director (Greaves, playing a sweatier and more incompetent version of himself) shooting talented actors reciting bland dialogue in Central Park. Meanwhile, a second documentary crew follows the first; a third shows up as well, just to make things more confusing. Convinced that Greaves doesn't know what he's doing, the crews meet in secret to debate (with, alas, plentiful period-appropriate sexual slurs) the meaning of the ridiculous charade on which they're employed. Is it a put-on? A puzzle? A mad scientist's experiment, with the poor crew and actors as lab rats? One thing's for sure: William Greaves was weird as hell. Symbiopsychotaxiplasm is a brain-bending exploration of image, authority, and filmmaking as a collective enterprise—one of cinema's all-time great head trips. Streaming on HBO Max.
1969
Gordon Parks
The Learning Tree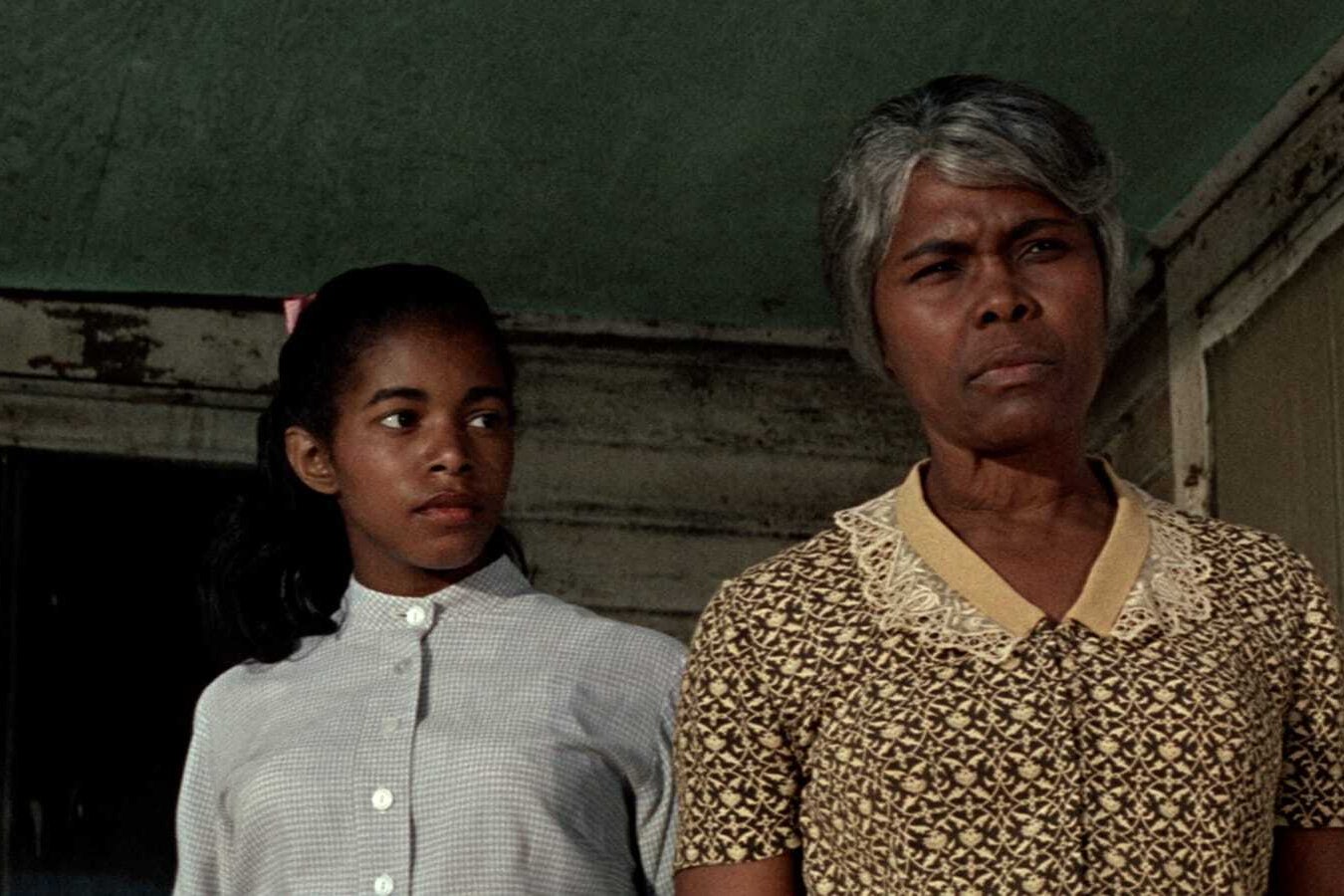 In rural 1920s Kansas, teenager Newt Winger (Kyle Johnson) learns to deal with everyday racial prejudice, be it unsettling interactions with law enforcement, his teachers, or more generally, the white gaze. The Learning Tree holds the distinction of being the first Hollywood studio film directed by a Black filmmaker, but it's not merely pioneering: It's an influential, emotionally arresting drama that gets at the heart of the difficult adolescent experience. Adapted from renowned Life photographer turned director Gordon Parks' semi-autobiographical novel, this quiet film packs a powerful message. Available for digital rental or as a Criterion Blu-ray or DVD.
"It's sometimes forgotten in the shadow of Parks' Shaft, but it's an even bigger, more beautiful achievement." —Odie Henderson
1971
Melvin Van Peebles
Sweet Sweetback's Baadasssss Song
Viewed through modern eyes, Melvin Van Peebles' film (often credited as the starting point for the Blaxploitation genre) is shocking. Sweetback opens with a young boy (played by Melvin's son Mario) losing his virginity to a prostitute in the brothel where he's been taken in; given the name Sweetback for his natural endowment, he grows up to become an exhibitionist in a whorehouse. One night, he's falsely arrested for the murder of another Black man but manages to escape from his handcuffs and beat the LAPD officers unconscious. As Sweetback flees from the law, Van Peebles spins a narrative of Black consciousness and rebellion that is both troubling and fascinating. Streaming on the Criterion Channel or available for digital rental.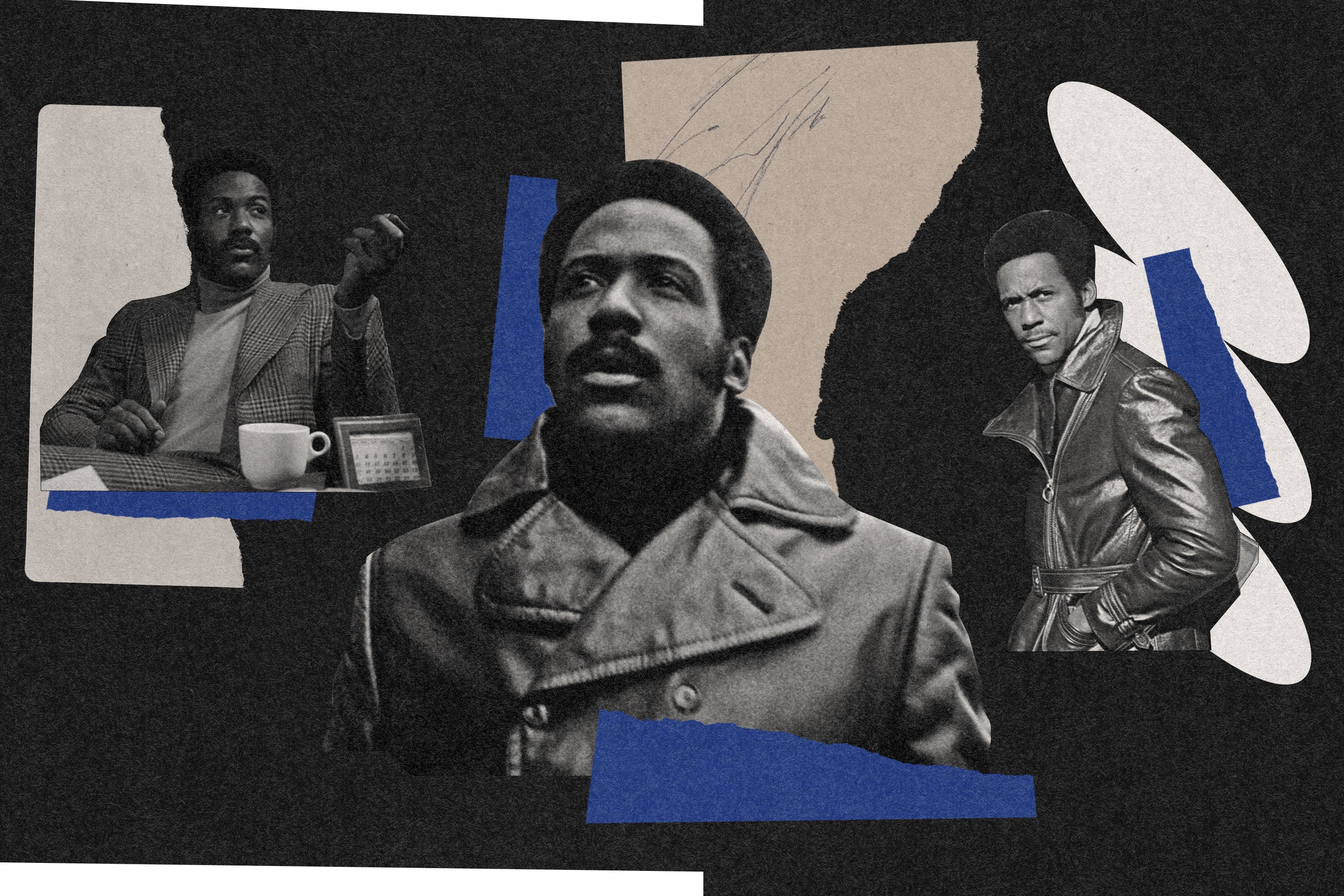 1971
Gordon Parks
Shaft
Gordon Parks' shaggy detective story is hardly perfect. Though it's a thoroughly satisfying B-movie, it can feel a bit slow to modern sensibilities. But from Isaac Hayes' Oscar-winning theme song to its fashion, Shaft was a sensation. Richard Roundtree was so compelling as a Black action hero (in a time when Black action heroes were virtually nonexistent) that he instantly became the leading man every man wanted to be and every woman wanted to be with. The film was an enormous hit and is credited by many with saving MGM from bankruptcy. Everything about Shaft was cool, and all anyone wanted to talk about in the summer of 1971 was that bad mother——. Streaming on HBO Max and Prime Video or available as a Criterion Blu-ray.
"The first Black detective thriller helmed by a Black director. It paved the way for all the other Black action heroes to follow." —Ernest Dickerson
1972
Gordon Parks Jr.
Super Fly
Super Fly superficially resembles many of the terrible Blaxploitation films of its era. It's got a stereotypical pimp protagonist (Priest, played by Ron O'Neal), excessive and unnecessary female nudity, and "jive" dialogue. But compared with those other films (many of them helmed by white directors), this action-adventure from Gordon Parks Jr. (son of Shaft director Gordon Parks) has higher thematic aspirations. Even as he revels in the drug-fueled gangster lifestyle, Priest's ultimate goal is to leave the game for good and triumph over that most daunting of adversaries for Black Americans: the Man. Streaming on HBO Max or available for digital rental.
"Of all the films of the Blaxploitation era, Super Fly resonated the strongest. With all its flaws there is still a raw ghetto beauty." —Carl Franklin
1973
Ivan Dixon
The Spook Who Sat by the Door
Under political pressure to integrate, the CIA undertakes a search for its first Black case officer. The last man standing after a rigorous training program is smart, calculating Dan Freeman (Lawrence Cook), who's immediately placed behind a desk as a token. But the joke's on the CIA: Black nationalist Freeman has planned all along to learn the CIA's tactics and use them to recruit young Black men in cities across America in order to spark a revolution. Ivan Dixon's scathing satire, based on Sam Greenlee's novel of the same name, is vital, important filmmaking that is also grimly funny and thrilling to watch. Streaming on Cultpix.
"I remember sitting in the theater, and thinking, 'Oh my God, this is not a regular movie.' I left and told everybody in the neighborhood: It's not bullshit man, it's real, it's real. The next day it was gone out of all the theaters." —Robert Townsend

"Many have long speculated that the film was pulled by law enforcement entities due to its overtly political message." —Todd Boyd
1973
Djibril Diop Mambéty
Touki Bouki
A sensation upon its screening at Cannes, Senegalese director Djibril Diop Mambéty's road movie follows two young lovers as they dream of escape to Paris—or, truly, of returning from Paris in triumph for all their friends in Dakar to see. A jazzy, freewheeling blend of African cinema and French New Wave, Touki Bouki follows these two frustrated souls (Magaye Niang and Mareme Niang) as they turn to petty crime to fund their high hopes. Mambéty won the International Critics Prize at Cannes but would make only one more feature before his death in 1998. More than 40 years on, Touki Bouki is still slyly entertaining, a Senegalese Bonnie and Clyde shot through with good humor and frustrated promise. Streaming on HBO Max and the Criterion Channel or available on Criterion Blu-ray or DVD.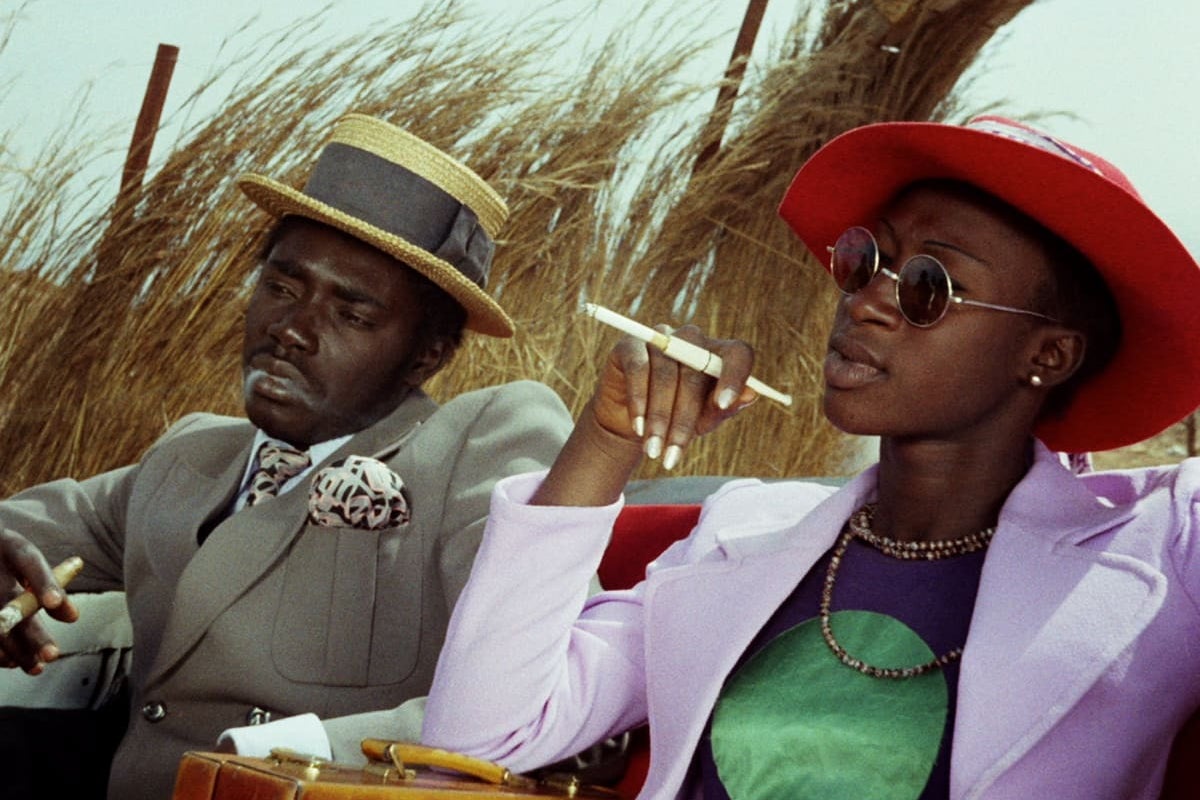 "If Ousmane Sembène was Lester Young, Djibril Diop Mambéty would be John Coltrane. Mambéty followed Sembène's politically driven approach to cinema with a strong influence from the French New Wave, but so powerfully African." —Floyd Webb
1975
Michael Schultz
Cooley High
When it came out, Cooley High was widely compared to another 1960s-set story of teenage boys coming of age, American Graffiti, but with the benefit of hindsight, Cooley is the better film, more clear-eyed and honest in its view of adolescence. (Also, its Motown soundtrack has aged better than the doo-wop and early rock of Graffiti's.) Written by Good Times co-creator Eric Monte, Cooley High follows teenage friends from Chicago's Cabrini-Green projects as they cruise, skip class, ball, flirt, fight, and get in just enough trouble. Featuring Glynn Turman, Lawrence Hilton-Jacobs, and Garrett Morris, the movie's low-key good humor influenced a kid from the projects who made his very first film appearance in Cooley as a basketball player: Robert Townsend. Streaming on Amazon FreeVee or available on Criterion Blu-ray.
"I just remember that last scene with Glynn Turman at the grave site, and I just remember how beautiful that monologue was, and how he delivered it, and how much heart it had, and it reminded me of my friends. It was like a slice of life." —Robert Townsend

"The way we were (at least I was) growing up a Black teenager in the 1960s." —Ernest Dickerson
1976
Michael Schultz
Car Wash
You definitely know quite a few of the songs from the hit Grammy-winning soundtrack. But don't let that overshadow the legacy of the film itself: Michael Schultz's day-in-the-life ensemble piece deserves to be revisited and remembered. The colorful cast of characters populating this L.A. car wash—including self-serious Black militant Abdullah (Bill Duke) and hard-working ex-con Lonnie (Ivan Dixon)—is lovingly detailed and multifaceted, their many stories brought together through clever staging and sonic cues. The humor is balanced between the goofy and sharply satirical (witness Richard Pryor's brief cameo as a phony evangelist). Yet for all its comedic touches, Car Wash aims for something deeper—a humanistic look at the struggles of working-class people of color in the '70s—and delivers in its dramatic finale. Available for digital rental.
"Comedy often doesn't get its due when great films are being discussed, but Car Wash is doing something really special, honest, and hilarious." —Kevin Avery

"A masterpiece on par with Altman's Nashville that has been unjustly relegated to cult comedy status." —Keith Corson
1978
Charles Burnett
Killer of Sheep
Charles Burnett shot his debut feature during a year's worth of weekends in Watts, Los Angeles, but Killer of Sheep went unreleased for decades due to music-clearance issues, despite being recognized almost immediately as a masterpiece. (It was even inducted into the Library of Congress' National Film Registry in 1990.) Decades later, it still feels revolutionary—a ghetto movie with the soul of a neorealist classic, deeply concerned not just with issues of Black manhood but of personhood. Few films have ever asked the question at the center of Killer of Sheep with such passion and heart: What does it mean to be human in a world designed to deprive you of that humanity? Streaming with your library card on Kanopy.
"Killer of Sheep's stark representation of Black urban life and the machinery of systemic racialized poverty on a Black family and community is, in a word, unforgettable." —Stephane Dunn
1982
Haile Gerima
Ashes and Embers
Haile Gerima's drama is hardly as well-known or celebrated as other films of its era about Vietnam vets. (It went unreleased for decades before Ava DuVernay's film distribution company Array restored it and brought it to Netflix.) But Ashes and Embers is haunting in its depiction of the horrors of fighting the war, and of Black vets' despair at returning to an equally bleak existence in the United States. By focusing on both disaffected vet Ned Charles (John Anderson) and his resilient grandmother (Evelyn A. Blackwell), Ashes and Embers deftly confronts the racially charged political climate of Jim Crow and the late '70s.
1982
Horace B. Jenkins
Cane River
Horace B. Jenkins' bold romantic drama was all but lost for nearly 40 years—Jenkins passed away soon after the film was finished, and it remained criminally underseen until archivists recovered a negative decades later and a restoration was undertaken. It finally received a proper theatrical release in 2020 and has since become rightfully proclaimed as a hidden gem in Black cinematic history. Peter (Richard Romain) is a college football star who returns home to Natchitoches, Louisiana, to write poetry and ride horses; Maria (Tommye Myrick) is college-bound and eager to escape their small town and a tense family dynamic for bigger, greener pastures. As the two have a meet cute and fall in love, they challenge each other on ideas about legacy, generational wealth, and looking back to move forward. It's warm, evocative, and a beautiful portrait of a Black rural community. Streaming on the Criterion Channel or with your library card on Kanopy. Also available for digital rental.
"One of the most tender Black love stories I've ever seen, and it makes me think about what the culture has been missing out on for decades without having access to this film." —B.A. Parker
1982
Kathleen Collins
Losing Ground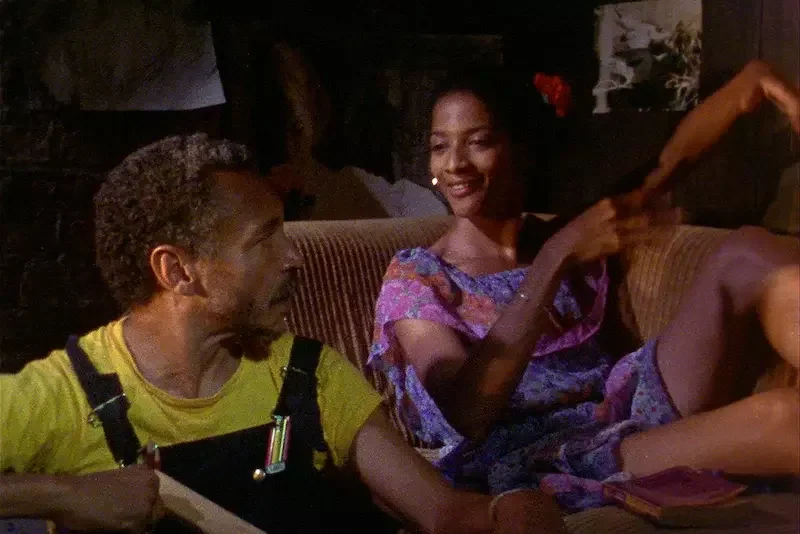 Kathleen Collins was a film professor at City College of New York when she directed her only movie, a no-budget charmer that mixes lighthearted philosophical inquiry with serious whimsy. The film never saw release; if it had, it would have been the first American feature directed by a Black woman ever to play in theaters. Instead, it was a missed opportunity. Thankfully, in 2015 the tiny distributor Milestone Films got it into theaters (and out on DVD). Uncommonly for its era, it's relatively unconcerned with racial politics but instead wrapped up in affairs of the heart and affaires d'art, as its main characters—an artist, a filmmaker, a dancer, and a philosophy professor—dance together on film and on canvas, in classrooms and in summer homes. Streaming on the Criterion Channel or with your library card on Kanopy. Also available for digital rental.
"Lovingly, fancifully made, never released, and therefore barely seen, Collins' romantic thingamabob is powerfully, strangely alive. Collins died in 1988. This was her only movie. So, in its way: a tragedy." —Wesley Morris
1983
Euzhan Palcy
Sugar Cane Alley
Euzhan Palcy's debut feature won the César for best first film in 1984, a signal moment in the French film industry, which has long struggled with the legacy of colonialism and the reality of people of color within the nation's borders. Set in a midcentury sugar cane plantation in the French West Indies, this beautifully made drama casts its view backward and forward, as its clever young hero José excels in school and dreams of the future while also being taught about the days of slavery by an elderly neighbor. Palcy—born in Martinique, educated in France, mentored by François Truffaut—adapted Joseph Zobel's novel La Rue Cases-Nègres but imbued the film with her own love and concern for the island she called home.
"This beautifully directed explication of the effect of French colonialism on the native people in a 1930s shantytown in Martinique is a visually vivid narrative that brilliantly unfolds the life of its young protagonist." —Stephane Dunn
1987
Robert Townsend
Hollywood Shuffle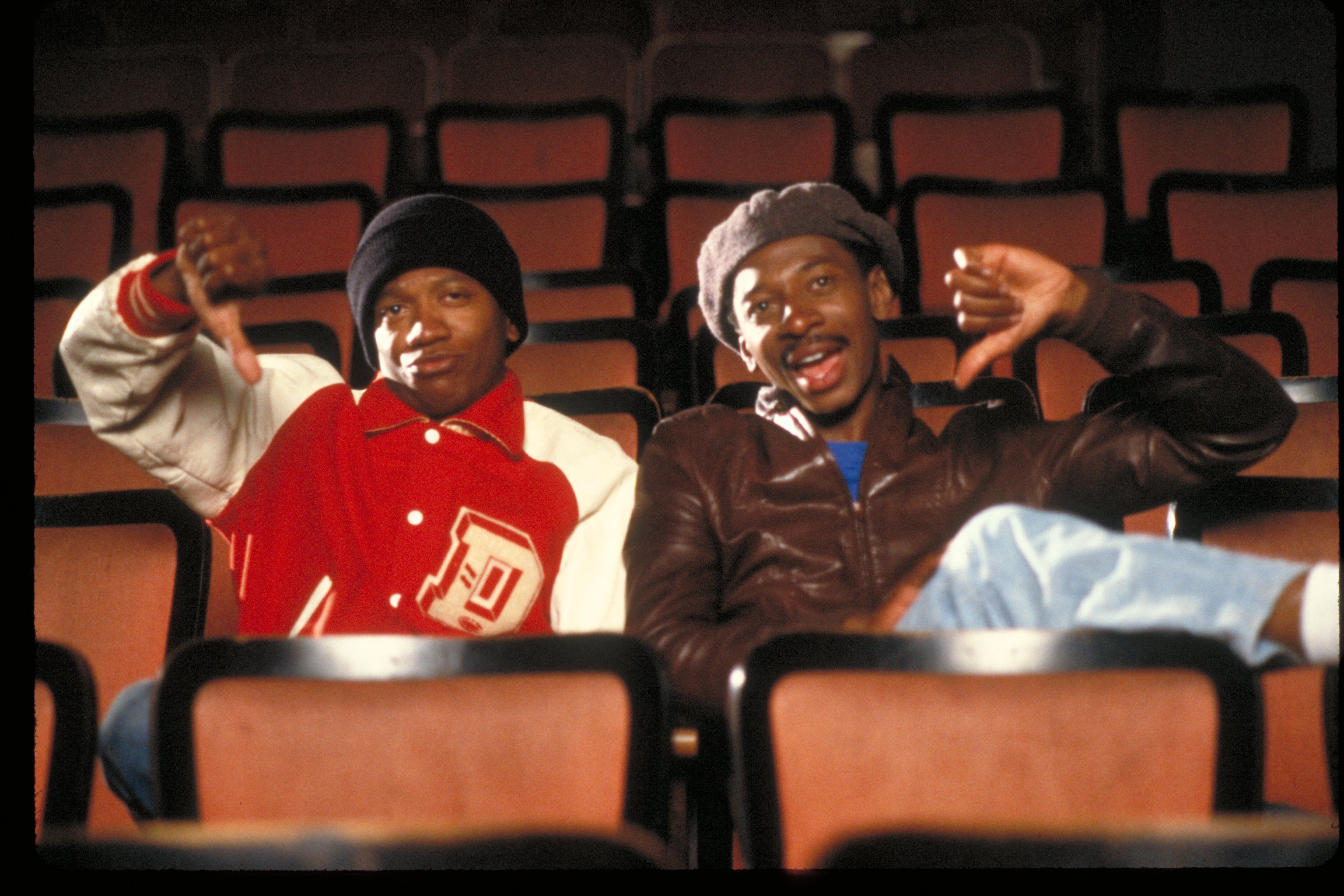 Robert Townsend directed, starred in, and co-wrote (with Keenen Ivory Wayans) this daring, scathing critique of Black representation in Hollywood. The 2½-year production process drained Townsend's bank account, but the result—imaginative, hard-hitting sketches like "Black Acting School" and "Attack of the Street Pimps"—is a classic of industry satire. And, sadly, it might be even more relevant today than it was when Townsend made it. Streaming on Showtime. Also available for digital rental and as a Criterion Blu-ray.
"A satire of racism in Hollywood that's also a tragedy that still doubles as a documentary. You laugh, but it's a heavy, complicated, sad kind of laughter." —Wesley Morris

"#OscarsSoWhite and also #RobertTownsendSoAheadOfHisTime!" —W. Kamau Bell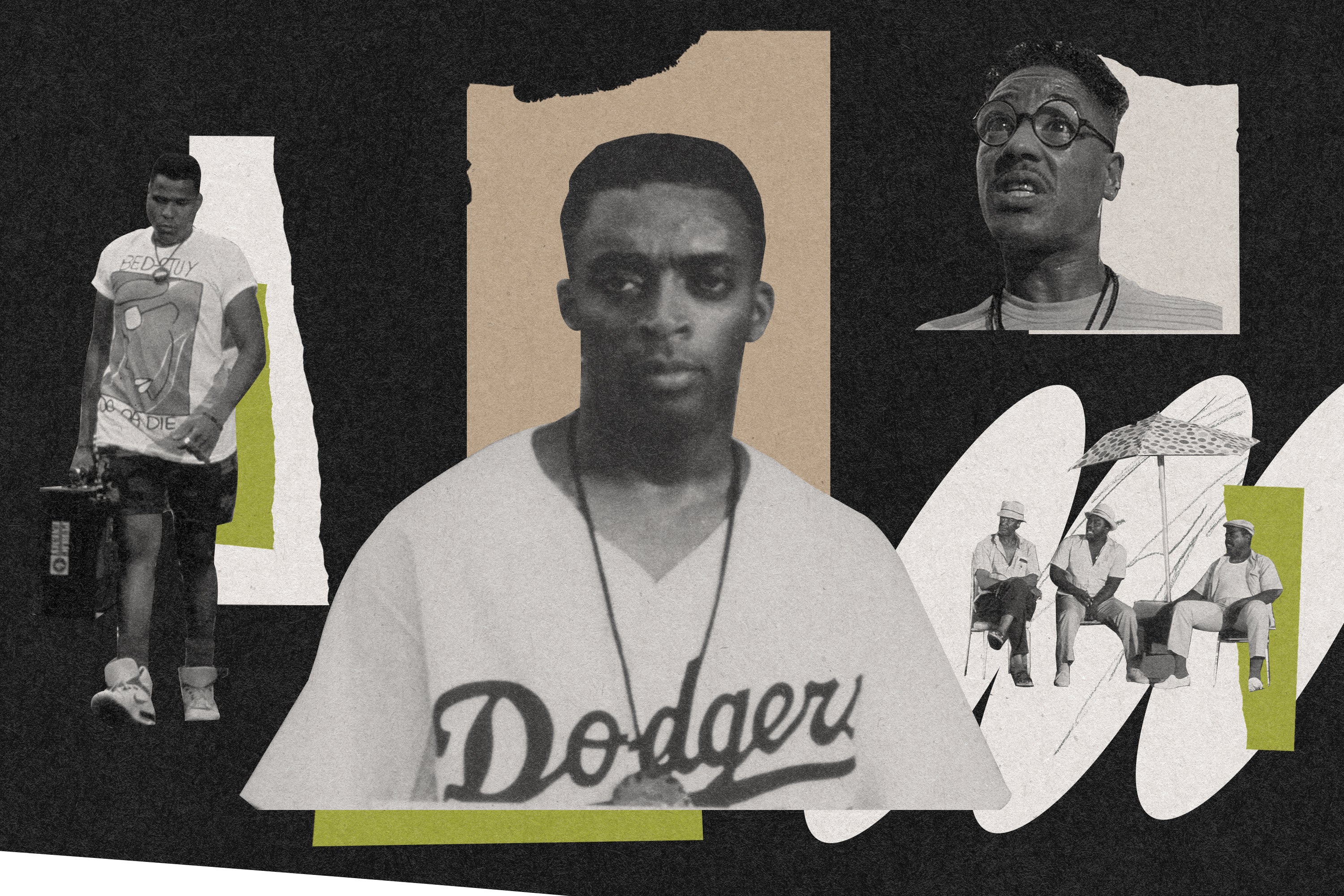 1989
Spike Lee
Do the Right Thing
"Wake up!" HATE and LOVE. The guy in the Larry Bird T-shirt. "That's the truth, Ruth." The ethnic-slur montage. "Thank God for the right nipple." Roll call. "Stay Black." TAWANA TOLD THE TRUTH. "How come there ain't no brothas on the wall?" The fire hydrant and the convertible. "Extra cheese is two dollars." The trash can. "Fight the Power." We didn't rank the movies on this list because figuring out Nos. 2 through 75 would be too difficult. But there was never any question what movie was No. 1. Streaming on Prime Video. Also available for digital rental and as a Criterion Blu-ray.
"Raw, vocal, in your face, aggressive, brave, necessary." —Gina Prince-Bythewood

"An anthem, a love song, a hymn, and a dirge. Haiku and soliloquy. In Do the Right Thing, Spike Lee offers a visual and sonic equivalent for every kind of poetry, trained on the theme of love and hate as tools for/obstacles to survival." —Steven Boone
1989
Isaac Julien
Looking for Langston
When the British filmmaker Isaac Julien's Looking for Langston came to the New York Film Festival in 1989, it came as the subject of controversy and chatter: Was it pornographic? Was its portrayal of Black men's bodies scandalous? And was it disrespectful to Langston Hughes, the storied Harlem Renaissance writer whose estate objected to Julien's film on copyright (and, certainly, image-preservation) grounds? At the festival, the film was shown with Hughes' own words removed by order of the estate, so that, as Greg Tate wrote at the time, "the audience was made keenly aware of the fact that the poet's lips were moving but his voice had been literally snatched out of his mouth"—an unintentionally powerful reinforcement of the film's message about the silencing of gay Black voices. The film itself, a Black Art Deco fantasia of queer romance, longing, and self-preservation, is no scandal but a gorgeous work of art, one that presaged the boldness of the 1990s New Queer Cinema to come. It's an injustice that it's so hard to find today.
"Genius! An enmeshment of past and present, the blues, jazz, Motown, and contemporary dance music, London and New York. Perhaps the real achievement of this film is not simply that it rewrites the history of Afro-American modernism, but that it compels its audience to participate in this rewriting." —Henry Louis Gates Jr.
1989
Marlon Riggs
Tongues Untied
While he was making this raw, disjunctive, multivocal valentine to Black gay male subculture, filmmaker and activist Marlon Riggs learned he was HIV-positive in an era when that diagnosis was a death sentence. Riggs would live long enough to make a few more gripping nonfiction films, but this lyrical and sexually frank first-person video essay—brandished by conservative demagogue Pat Robertson as an example of the "pornographic and blasphemous" art PBS was using tax dollars to help fund—remains a great testament not only to Riggs' talent but to an entire generation lost. Streaming on OVID or with your library card on Kanopy. Also available as a Criterion Blu-ray or DVD.
" 'Black men loving Black men is a revolutionary act,' reads a banner carried by protesters in Tongues Untied. Watching this eloquent and fierce tribute to the world Riggs loved and was about to leave, you realize both how far that revolution has come and what a long way it still has to go." —Dana Stevens
1990
Wendell B. Harris Jr.
Chameleon Street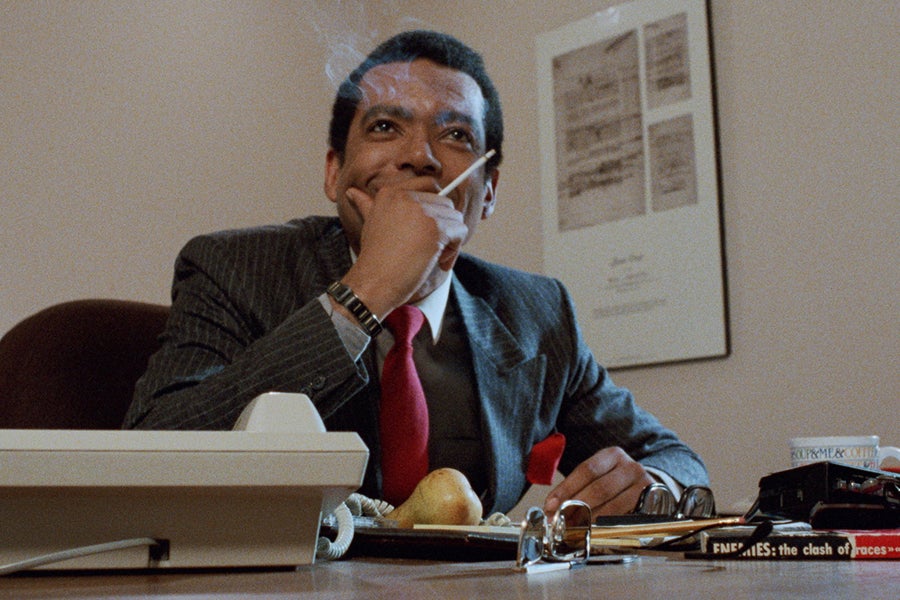 Chameleon Street, a biopic of sorts of the real-life con man Douglas Street, plays with notions of identity, authenticity, and Blackness, employing a quicksilver wit to ensure that the audience never knows where the movie's hero, played by Harris himself, will end up next. That's fitting: Harris never quite seems to know, either, and it all comes to a head when the con man somehow winds up in an operating room, leading an entire surgical team despite never having picked up a scalpel. Just a year after Steven Soderbergh's Sex, Lies, and Videotape stormed Sundance, this unconventional comedy won the festival's Grand Jury Prize, suggesting a different kind of future for Black independent film—and then the movie, and its talented filmmaker, fell almost immediately into obscurity. Streaming on OVID or the Criterion Channel or with your library card on Kanopy.
"Harris' biopic languished as an obscure relic until Michael Boyce Gillespie wrote about the radical identity shifting narrative in Film Blackness. Since then, Harris' startling, piercing work has been restored by Arbelos Films and added to the Criterion Channel, finally giving this distinct genre-bending exposé a prominent place in Black cinematic history." —Robert Daniels

"It's an underseen indie gem that works as a stream of consciousness about hustle culture. I love it because it's not afraid to take artistic chances, and Harris as the star and filmmaker has this uncanny ability to lyrically dazzle the audience even when his character isn't likable." —B.A. Parker
1990
Reginald Hudlin
House Party
In Reginald Hudlin's hit comedy, Black teenage movie characters were finally allowed to be as freewheeling and mischievous—without things ever getting too heavy—as their white counterparts had been in high school romps for decades. Rap-comic duo Kid 'n Play (Christopher Reid and Christopher Martin) are best friends who just want to throw a wild house party while Play's parents are out of town. Of course many zany characters and obstacles stand in their way. Hudlin's film is zippy and light, bursting with youthful energy and an iconic dance sequence. And its two prizes at Sundance began to shift the industry's view of what "indie film" can be. Streaming on HBO Max. Also available for digital rental.
1990
Spike Lee
Mo' Better Blues
Spike Lee declared his follow-up to Do the Right Thing was a corrective to portraits of self-destructive, tortured jazz geniuses like Clint Eastwood's Bird. But this stylish film is better understood as a satisfying old-fashioned love triangle, with an understated Denzel Washington performance at its center. It's also a key step in Lee's development as a director. The sequence in which Washington, as trumpeter Bleek Gilliam, argues with both women in his life—having called each of them by the wrong name in bed—is a mini-seminar in slow-burning comedy created through camera positioning and editing. And the movie's often-ostentatious craft—the luxe interiors of Bleek's jazz club, Giant's flashy threads, the carefully choreographed musical numbers—point the way to the bigger canvas on which Spike was about to paint. Mo' Better Blues is the bridge between the ambitious young director who made a scruffy masterpiece about Bed-Stuy and the confident auteur who was about to shoot Malcolm X. Streaming on Peacock. Also available for digital rental.
1990
Charles Burnett
To Sleep With Anger
When Danny Glover's Harry Mention first shows up at the door of a middle-class Black family in South Central L.A., he's welcomed as an old friend and a link to their Southern roots. But as Harry's drop-in visit turns into an extended stay, this enigmatic and volatile trickster begins to exert a malevolent, near-demonic power over the comfortably aspirational clan, opening up socioeconomic and generational fault lines and bringing long-repressed conflicts to a boil. Required viewing for anyone who wants to understand how America has changed in the past 100 years, Charles Burnett's comic masterpiece is both a precise vivisection of Black upward mobility and a barbed eulogy for the sharecropper life the Great Migrators left behind. Free with ads on Tubi. Also available for digital rental and as a Criterion Blu-ray or DVD.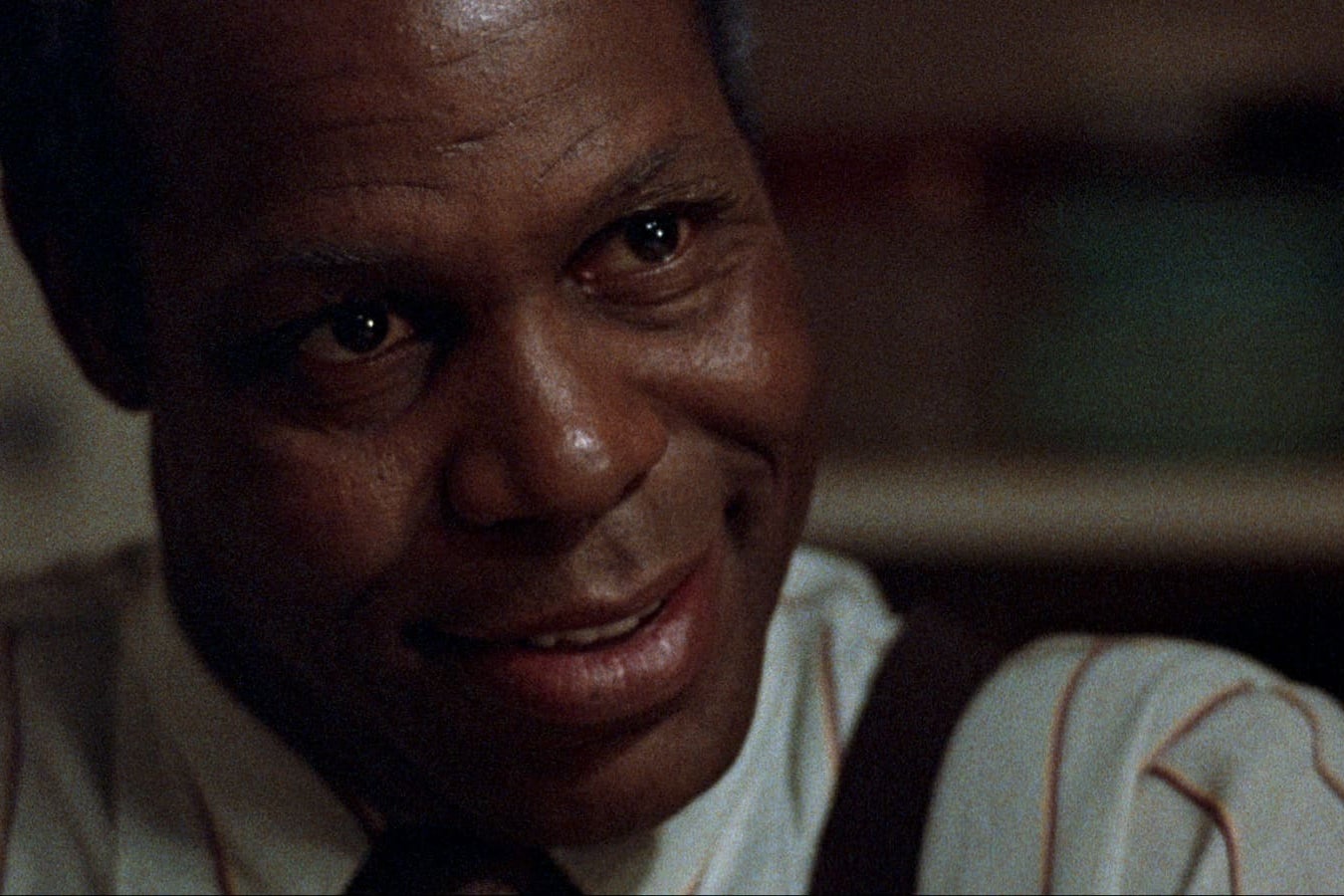 "A Black family drama laced with homespun mystery and magic realism." —Ernest Dickerson

"Half folk parable, half social-realist domestic drama, To Sleep With Anger still casts an uncannily discomfiting spell two and a half decades after its release. Like the slippery-but-seductive houseguest played with infinite nuance by a never-better Danny Glover, it's a movie whose ambiguity only adds to its richness." —Dana Stevens
1991
John Singleton
Boyz n the Hood
The quintessential "hood" movie that sparked a flurry of '90s imitators, John Singleton's debut made him, at 24, the youngest nominee ever for the Best Director Oscar. He didn't win (and his film wasn't even nominated for Best Picture), but 25 years later, Boyz n the Hood still stands among the best films of the decade. Coaxing inspiring dramatic performances from then-newcomers Cuba Gooding Jr., Morris Chestnut, and Ice Cube (as well as powerful turns from seasoned pros Angela Bassett and Laurence Fishburne), Singleton captured a very particular cultural moment and uncovered the anger, despair, and even hope of an urban Black America that had been largely ignored by the rest of the nation. Streaming on Starz. Also available for digital rental.
"It made an impact and gave voice to struggling youths." —Charles Burnett
1992
Julie Dash
Daughters of the Dust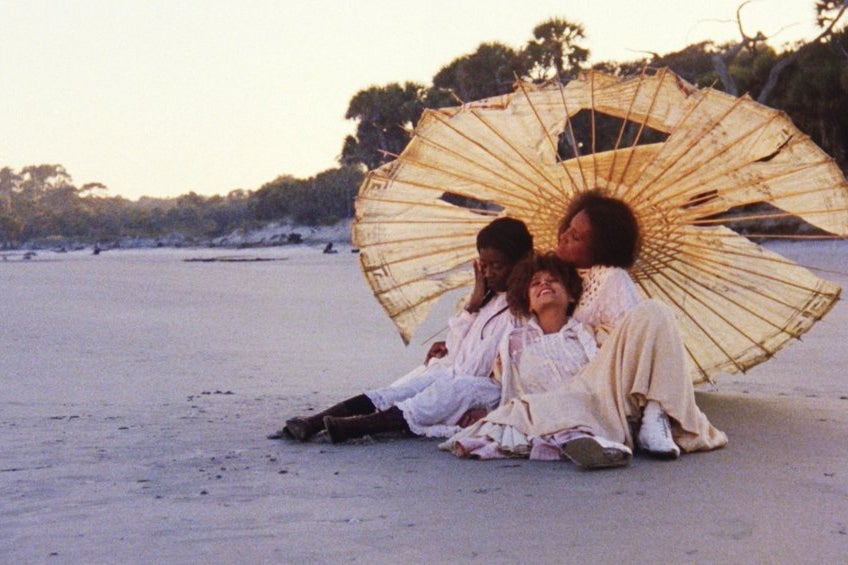 It's difficult to imagine that it took until 1992 for a film directed by a Black woman even to see movie screens in the U.S. Julie Dash's meditation on womanhood in a Gullah-Geechee community off the coast of South Carolina would deserve a place on any list just for breaking that barrier. But Daughters of the Dust is a remarkable film: a lyrical dream of rural life that's plainspoken about its troubles. And it's also achingly gorgeous—even before you consider the shoestring on which it was made, by Dash and a mostly female crew in the wake of Hurricane Hugo. Funded by PBS's American Playhouse, Daughters won awards at Sundance and played in theaters across the country. Twenty-five years later, this landmark film would serve as an inspiration for another landmark, Beyoncé's Lemonade. Streaming with ads on Tubi or with your library card on Kanopy. Also available for digital rental.
"Dash insisted on making a migration film that would rely on the vibrancy of images, the richness of Gullah cultural rituals and its African rooted ancestral signification, finally, but not the least, the beauty of Black women's voices, bodies, and stories." —Stephane Dunn

"It has and will continue to have an impact on developing filmmakers, especially women filmmakers." —Charles Burnett
1992
Ernest Dickerson
Juice
After a prolific decade making his name as an exceptional cinematographer—he shot Spike Lee's first three films on this list—Ernest Dickerson turned to directing with this coming-of-age classic. Q (Omar Epps), Bishop (Tupac Shakur), Raheem (Khalil Kain), and Steel (Jermaine Hopkins) are best friends living in Harlem whose lives get turned upside down after a bodega robbery results in murder. Wild-card Bishop gets a rush from his act and quickly becomes a threat to everyone around him, including his best friends. A dark, excellently crafted thriller about the dangers of unfiltered machismo. Available for digital rental.
1992
Leslie Harris
Just Another Girl on the I.R.T.
Leslie Harris quit her job at an advertising agency to write and direct this spirited portrait of a 17-year-old girl from Brooklyn who dreams of going places. "I was just tired of seeing the way Black women were depicted, as wives or mothers or girlfriends or appendages," Harris told the New York Times from Sundance, where her film won a Special Jury Prize on the way to a Miramax release. Thirty years later, the film, with its early-'90s fashion and its fourth wall–breaking smartass of a heroine, feels very of its time. But the story it tells, of an ambitious young woman making a place for herself in the world, will ring true to viewers of any era. Streaming on Showtime or available for digital rental.
1992
Spike Lee
Malcolm X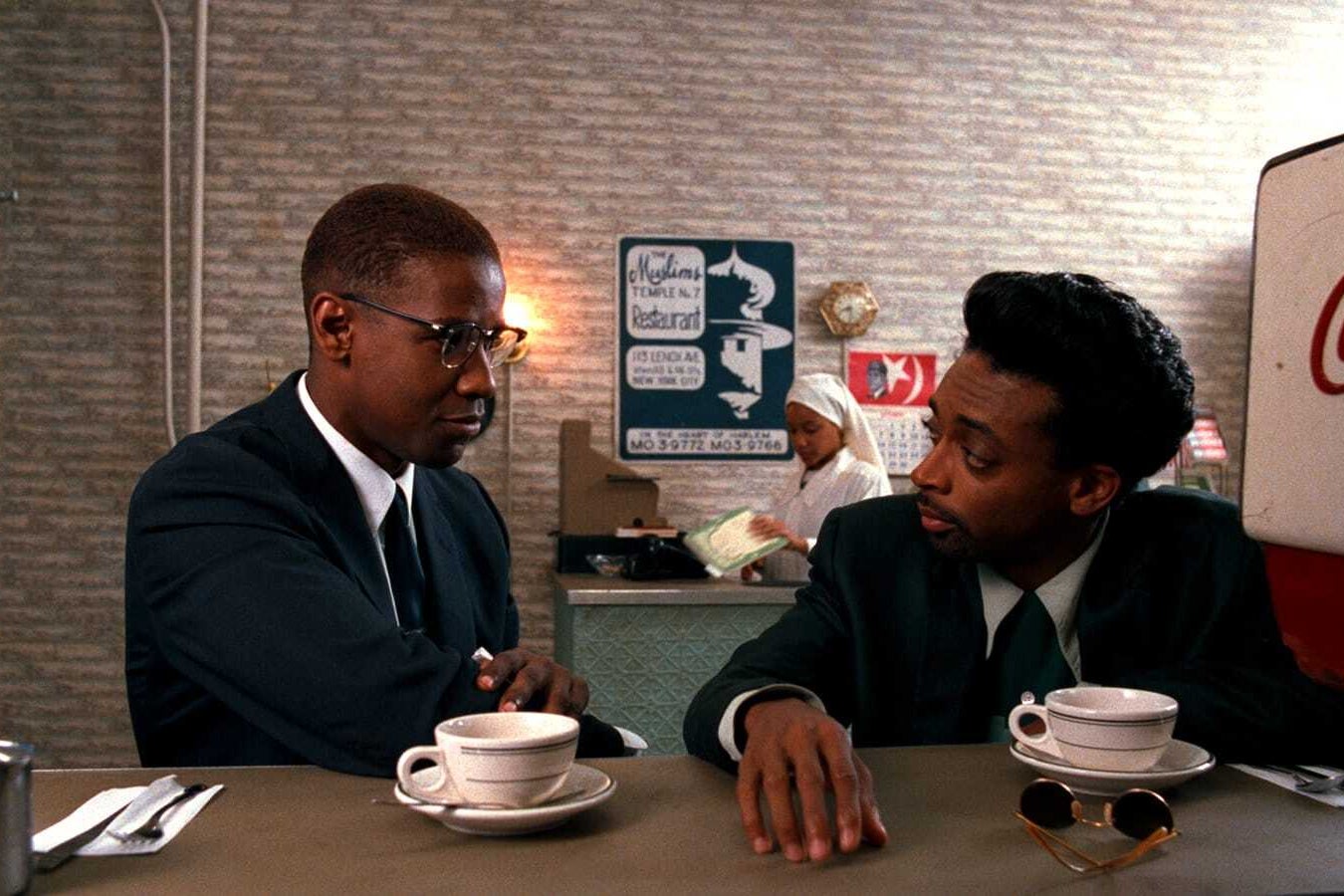 The story of the life of the polarizing civil rights leader passed through many hands for more than 20 years, settling, in 1990, in those of distinguished director Norman Jewison, who brought on board his star from A Soldier's Story, Denzel Washington, to play the lead. But Spike Lee and others famously protested that this was a Black story to tell, and Jewison soon bowed out, replaced by Warner Bros. with Lee himself. We should all be forever grateful that Lee, in the prime of his career, got to put his stamp on Malcolm X. Nearly every piece of it works, from Ruth E. Carter's explosive, Oscar-nominated costume design to Lee's efficient, passionate screenplay to the icon-making turn of Washington as "Detroit Red" himself. Together, Lee and Washington captured Malcolm's voice and created a polarizing, must-see, once-in-a-generation cinematic event. Streaming on HBO Max. Also available for digital rental and as a Criterion Blu-ray.
1993
Haile Gerima
Sankofa
The sankofa symbol has been historically linked to a West African proverb centered on the notion of returning to the past to learn from it. Haile Gerima's sweeping film builds on this important lesson. While in the midst of a photoshoot on the Cape Coast Castle in Ghana (once a major hub for the Atlantic slave trade), Black American model Mona (Oyafunmike Ogunlano) is transported back in time to a slave plantation in the American South. Gerima deftly unpacks the many layers of systemic and emotional oppression at work among his fully realized ensemble. By the end, Mona has returned to the present with a new understanding of the ways oppression reverberates through history—and so have we. Streaming on Netflix.
"Perhaps one of the best things done on slavery." —Ed Guerrero
1994
Ayoka Chenzira
Alma's Rainbow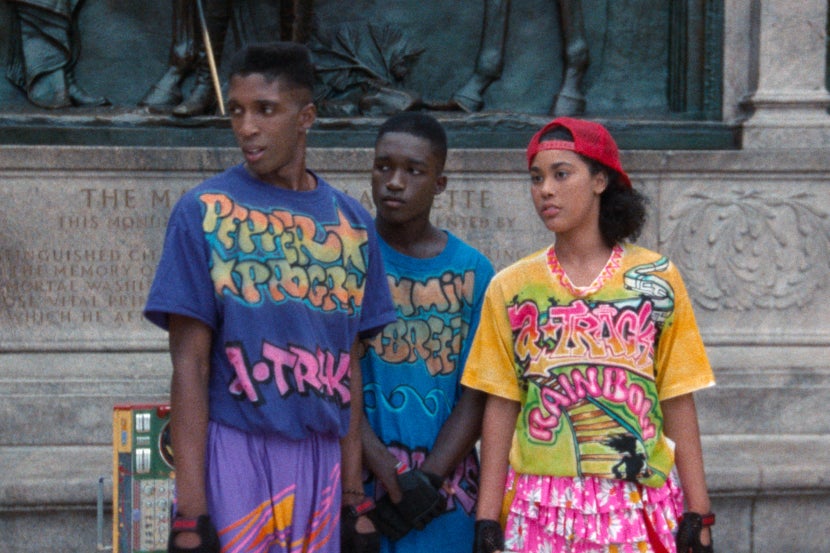 Chenzira self-funded this vibrant, warm-hearted family drama set in brownstone Brooklyn. "The response by women has been overwhelmingly positive," she later wrote of her attempts to find a distributor for the movie. "The response by men, who write the checks, was that it was not an action piece. There was no Black pathology; there was no movie point of reference for three Black women driving a story." Alma's Rainbow is a coming-of-age story that evokes classics of the genre, while remaining defiantly, specifically Black; straitlaced Alma and her free-spirited daughter Rainbow clash about boys, independence, and sexuality, always in the context of their Afro-Caribbean middle-class community. A recent restoration by Kino Lorber and Milestone Films, presented by Julie Dash, brought this 1990s gem back into the light, even as its creator, a longtime academic, is finally seeing her filmmaking career flourish as a director of prestige TV. Streaming on Criterion Channel or with your library card on Kanopy. Also available for digital rental.
"In the widely recognized tradition of Kathleen Collins' Losing Ground, Ayoka Chenzira's Alma's Rainbow explores the interior lives of Black women with humor and heart. This recently rediscovered wonder, by one of the most prolific Black directors, demands to be seen, discussed, and celebrated." —Maya Cade
1994
Spike Lee
Crooklyn
After the Sturm und Drang of Malcolm X, Spike Lee went personal for this jazzy, self-indulgent family curio, co-written with his siblings and based on their own childhood in striving middle-class 1970s Brooklyn. Modest in scale, Crooklyn contains some of the most vivid, enjoyable, affectionate scenes of Lee's career, as well as finely tuned performances from Delroy Lindo (as the family's distracted jazz-composer father) and Alfre Woodard (as its combustible mother). The film's remarkable second half evolves into a coming-of-age story for young Troy (Zelda Harris), the stand-in for Spike's sister and co-writer Joie Lee, as she navigates young womanhood in a trip down South and upon her return to a measurably sadder New York. It's the Spike movie you might have skipped, but it's the one that will make you love him all the more. Streaming on Peacock or available for digital rental.
1994
Darnell Martin
I Like It Like That
The first film by a Black American woman to debut at Cannes, I Like It Like That is a lively, funny drama about a Puerto Rican mom of three just barely out of girlhood herself whose philandering husband lands in jail. As Lisette, Lauren Vélez shouts, dances, bluffs, and charms her way through hardship and into a job with a record executive; the movie never loses its scrappy good humor while remaining clear-eyed about the barriers to security and happiness facing residents of Lisette's Bronx barrio. As an Un Certain Regard (non-competition) entry in Cannes, the film charmed audiences but was overshadowed by Pulp Fiction; back home, its studio had trouble marketing a movie with such rambunctious indie-flavored spirit. But it's an adventuresome film about characters who too often see themselves relegated to the sidelines, told with charm and visual flair by a young filmmaker with as much verve as her heroine. Free with ads on Tubi or available for digital rental.
1995
Carl Franklin
Devil in a Blue Dress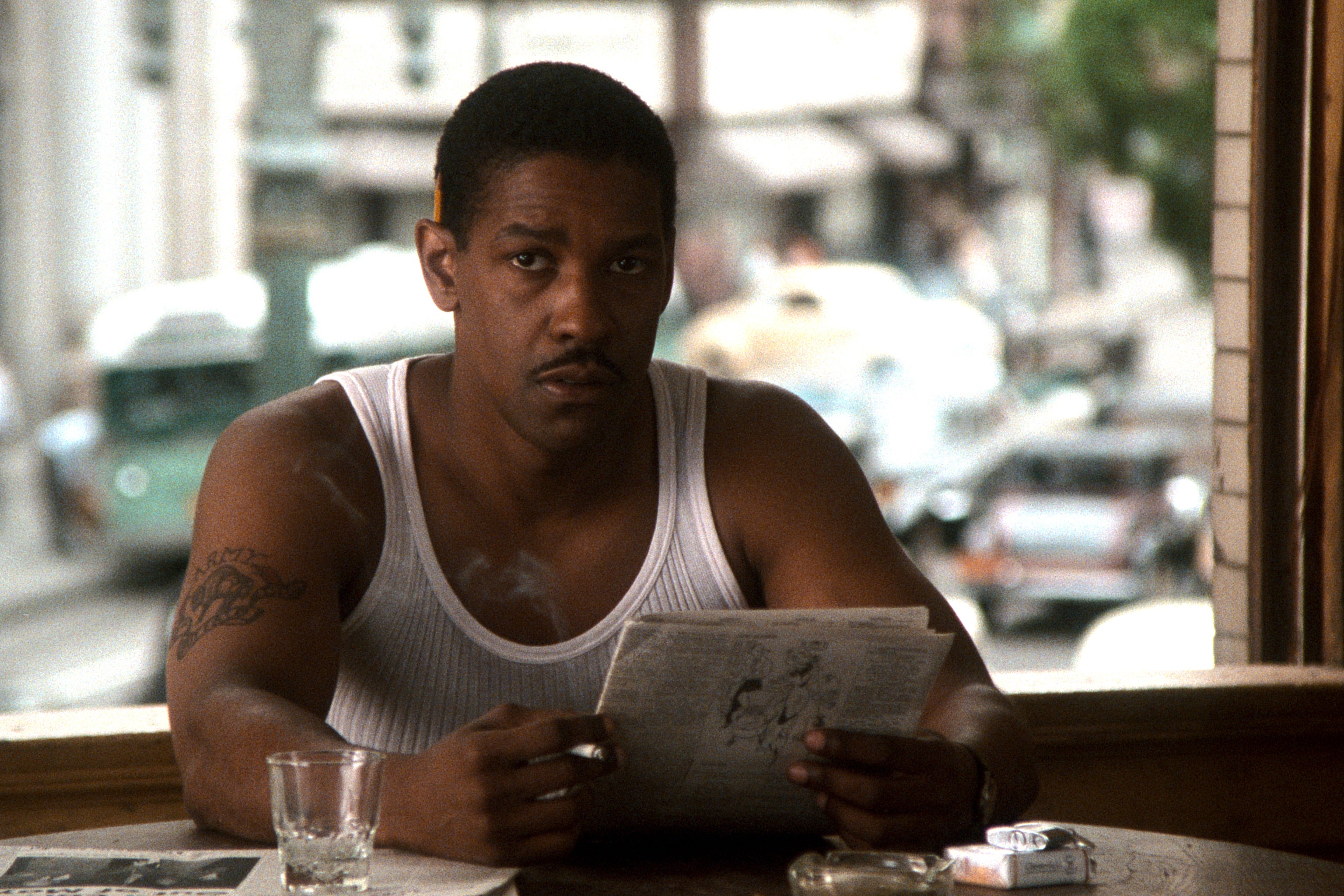 Carl Franklin's 1948-set L.A. murder mystery, adapted from the first of Walter Mosley's Easy Rawlins novels, is sexy, funny, and exciting. It stars Denzel Washington at his charismatic peak as reluctant detective Easy and gave Don Cheadle the role of his young career as his volatile buddy Mouse. It should have made $100 million, garnered all the Oscar nominations that L.A. Confidential would land two years later, and launched a profitable series of Easy Rawlins movies you could watch on Starz today. Instead, the studio blew it, the series fizzled out, and only this nearly perfect noir remains as the lone evidence of what could have been. Streaming on Prime Video or free with ads on Tubi. Also available for digital rental and as a Criterion Blu-ray.
"Devil in a Blue Dress shines as, arguably, the best entry of the neo-noir films of the '90s. As noir was built to highlight the unsavory underbelly of society, using neo-noir in Black cinema only made sense. Devil in a Blue Dress makes the most of the union, showing how racism further disenfranchises the already disenfranchised." —Nadira Goffe
1995
F. Gary Gray
Friday
A day in the life of South Central best friends Craig (Ice Cube) and Smokey (Chris Tucker), who find themselves entangled in the bizarre (and sometimes violent) misadventures of their off-kilter neighbors. Friday is dense with joke after joke after joke, and its batting average of instantly quotable moments is wildly impressive. F. Gary Gray and his endearing cast showcase specific, well-rendered characters within a broadly comic, shaggy plot. Streaming on HBO Max and available for digital rental.
"Friday led to a ton of other Black comedies. It created a new star in Chris Tucker. And it began the turn of Ice Cube into a family-friendly PG-rated dad. And absolutely nobody saw that coming." —W. Kamau Bell

"For him to take a movie that's just set in the neighborhood and add so many layers and dimensions to it—and with comedy. That's not an easy task. I just thought it was masterful." —Robert Townsend
1995
Forest Whitaker
Waiting to Exhale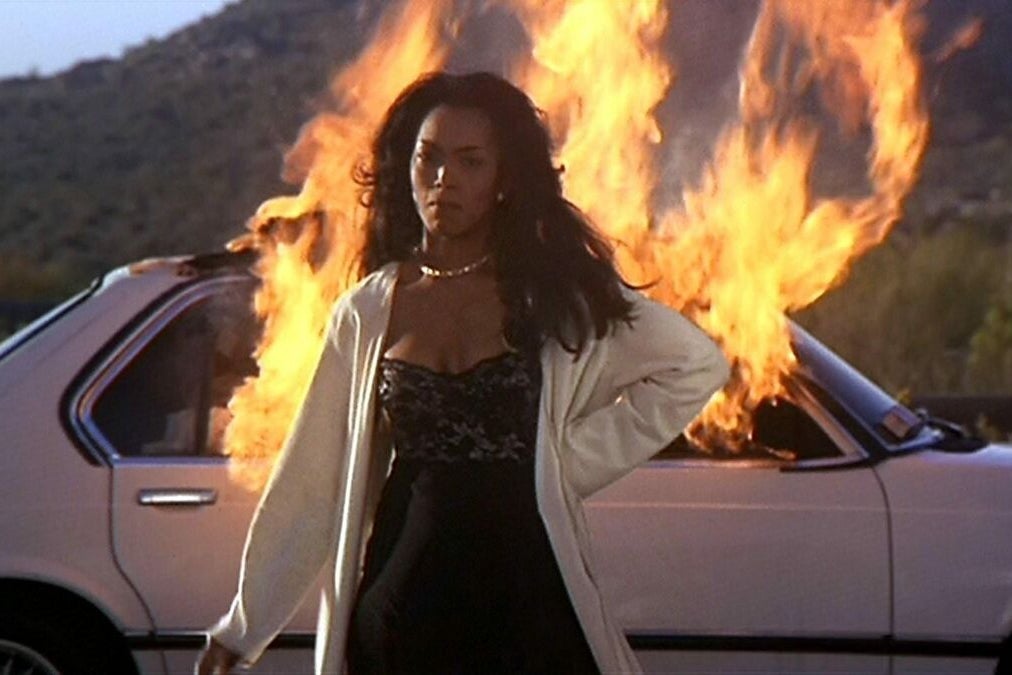 It would be very easy to deem this Terry McMillan adaptation, in which Black women fail at love in every way imaginable, a kitschy chick flick at best, a disturbing, stereotypical portrayal of the angry, desperate Black woman at worst. But it's in teetering dangerously close to both those descriptors that Waiting to Exhale finds its groove, attempting to delve deep into the psyche of its female leads and understand them. Bernadine tailspins into rage when her husband leaves her for a white woman (famously setting her car on fire); Robin (Lela Rochon) dates one dud after another; Vannah (Whitney Houston) falls in love with a married man; Gloria (Loretta Devine) finds love with her neighbor after learning her ex-husband is gay. It's overwrought, obvious, and ultimately engrossing—a potent Douglas Sirk tale for the '90s woman. Streaming on Paramount Plus or available for digital rental.
"Waiting to Exhale was the Avengers before Marvel's Avengers—that is, if your superheroes are iconic Black leading ladies of the '90s (mine definitely are). It's a story about female empowerment and finding one's sense of self-worth—but ultimately it is a testament to some of the greatest talents of the era." —Nadira Goffe
1996
Cheryl Dunye
The Watermelon Woman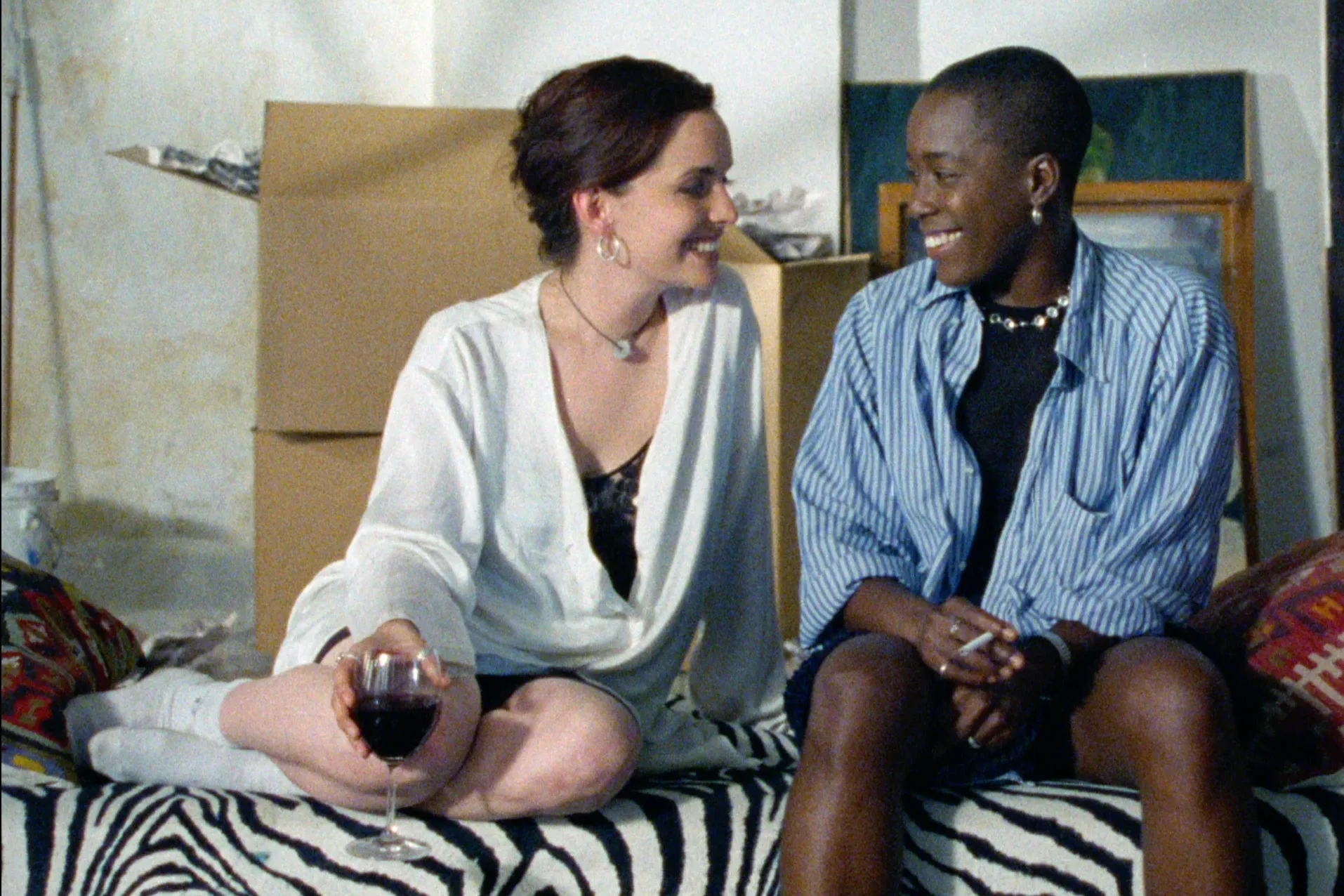 Writer-director Cheryl Dunye plays Cheryl, a movie nerd toiling at a Philadelphia video store who becomes entranced by a Black actress she sees popping up in mammy roles in movies from the '30s and '40s, credited only as the Watermelon Woman. She decides to learn more about this mysterious actress and make a documentary about her, interviewing various film researchers and locals with personal connections. The resulting fictional documentary is both funny and thoughtful, presenting the oft-marginalized (women of color, lesbians) in rich detail while grappling with the uncovering and retelling of history. Streaming on Showtime or with your library card on Kanopy.
"A highly self-conscious mock documentary/essay film that parallels a historical plotline with the director's own journey of self-discovery as a Black lesbian filmmaker trying to determine her vision." —Paula Massood
1997
Kasi Lemmons
Eve's Bayou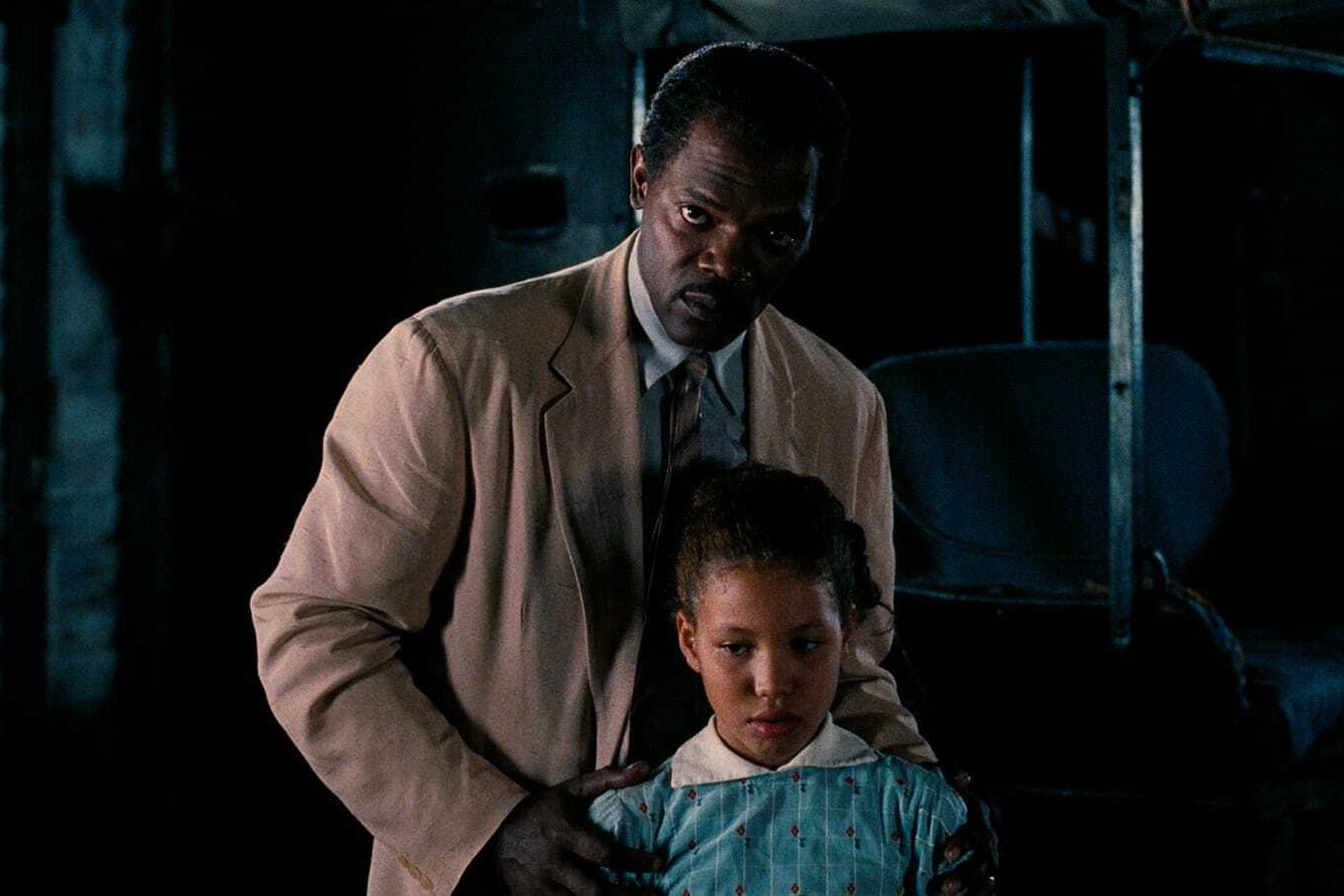 Actress-turned-filmmaker Kasi Lemmons opens her directorial debut with an arresting voice-over: "The summer I killed my father, I was 10 years old." A mystical, Southern Gothic tale of unreliable memory and familial shame, Eve's Bayou surveys a collection of rich characters within a wealthy Black community in Louisiana. The cast is excellent: Young Jurnee Smollett and Meagan Good evoke the film's grand theme of sisterhood, while Samuel L. Jackson, Lynn Whitfield, and Debbi Morgan dazzle as the complex, troubled adults in their lives. Roger Ebert led the critical charge for the film on its release, comparing Lemmons' portraiture of family secrets to "Bergman, Chekhov, and Eugene O'Neill." Streaming on Showtime. Also available for digital rental or as a Criterion Blu-ray.
"It changed the game for Black independent film. Incredibly beautiful on every level. Showed incredible craft, announced a new voice." —Gina Prince-Bythewood

"A gorgeous slice of Southern Gothic, featuring supernatural elements, strong female characters and a sensual, subdued Sam Jackson. Striking in its originality and unapologetic in its Blackness." —Odie Henderson
2000
Gina Prince-Bythewood
Love and Basketball
"I wanted to make a real love story with Black people," Gina Prince-Bythewood told Slate about Love and Basketball. "Not a romantic comedy, but the kind that wrecks you and builds you back up." In her feature debut, she wrecked us, then built us back up with the story of Monica and Quincy (Sanaa Lathan and Omar Epps), childhood friends, adolescent rivals, and on-again/off-again lovers. Prince-Bythewood pulls wonderful performances from her stars and crafts the all-too-rare picture of what it's like to be a woman in the sports world. The movie shares Monica and Quincy's passion for each other, and for the game they love. Streaming on HBO Max. Also available for digital rental and as a Criterion Blu-ray or DVD.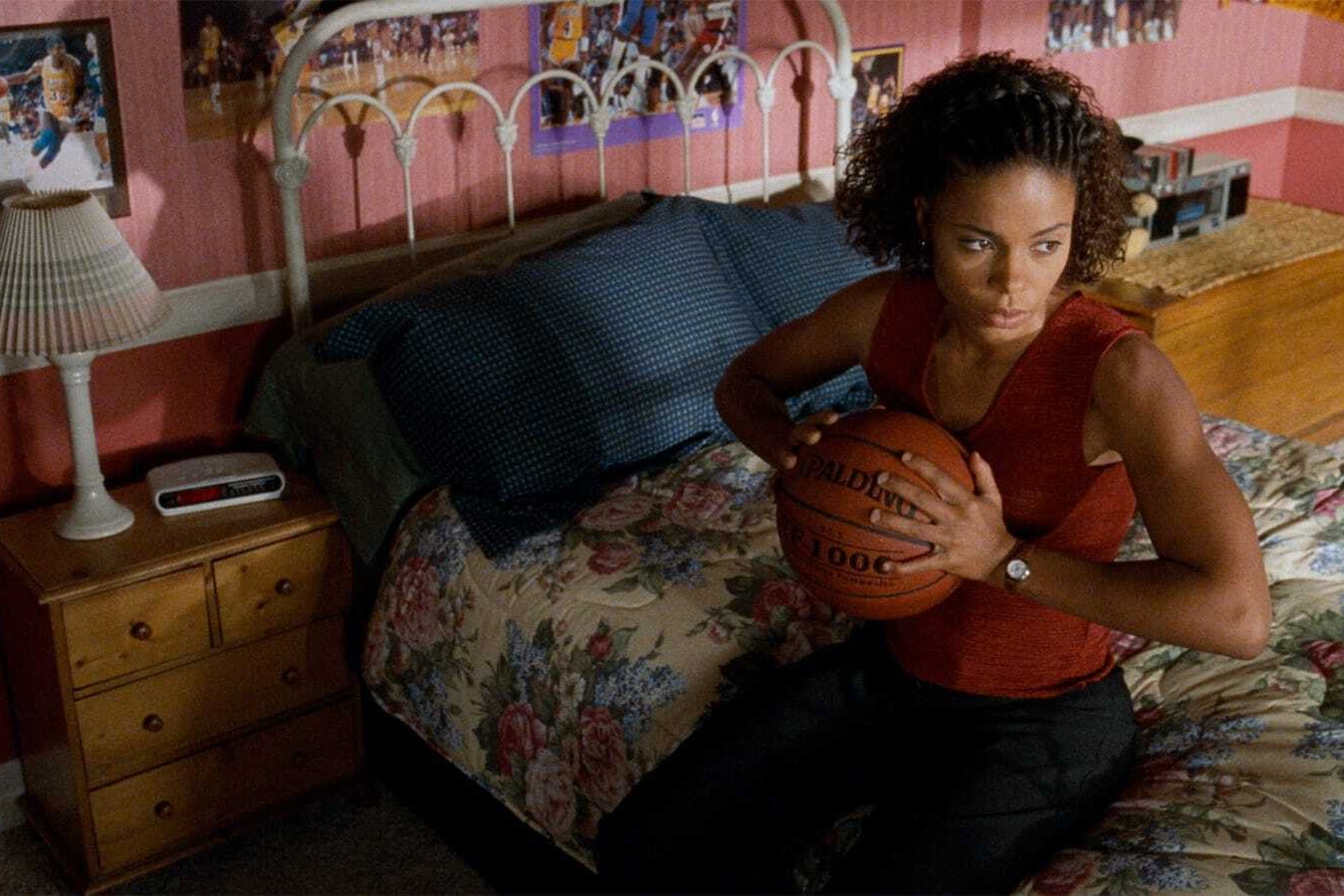 "She painted on a romantic canvas that we normally don't see. We don't get that many love stories, and she gave us a love story that made us believe in love again." —Robert Townsend
2002
Spike Lee
25th Hour
Monty (Ed Norton) has 24 hours before he heads to prison for seven years after getting caught dealing drugs. Spike Lee's melancholic tale of loss, regret, anger, and fear chronicles that final day as Monty confronts his relationships with his girlfriend (Rosario Dawson) and old high school buddies (Philip Seymour Hoffman and Barry Pepper). And he does this all against the background of a New York City still fresh from the pain and destruction of 9/11—creating a powerful drama that feels oddly like the definitive story of that time. Available for digital rental.
"This somber yet compassionate portrait of a man and a community in crisis accomplishes something very few films made in the wake of 9/11 were able to do: It mourns the passing of a lost era without a trace of sentimentality, nostalgia, or false patriotism. When the Sept. 11 attacks happened while the film was in the early planning stages, Lee and screenwriter David Benioff, adapting his own debut novel, decided to fold them into the story; the result is an elegiac and morally complex film that, 20 years after its release, remains one of the best of the new millennium." —Dana Stevens
2005
Darnell Martin
Their Eyes Were Watching God
Let us not count the ways that Darnell Martin's film—produced for TV by Oprah Winfrey and starring Halle Berry—diverges from Zora Neale Hurston's beloved 1937 novel. Does the screenplay (by Suzan-Lori Parks, Misan Sagay, and Bobby Smith Jr.) elide Hurston's racial-sociological concerns, transforming the rich language of her novel into a potboiler about a good woman, big trouble, hot love, and good hair? You bet. But oh, does that pot runneth over. Halle Berry weeps, moans, laughs, and stares dreamily at the sky as Janie, who makes her way through a series of attractive men while building and tearing down her fortunes again and again. The film's final third, when her true love Tea Cake (Michael Ealy) survives a hurricane only to succumb to rabies from a mad dog's bite, is melodrama at its most cathartic. The novel was both art and history—a stubborn, nearly lost-to-time book that will be studied and loved for generations. The movie is overblown, blowsy, and completely delicious. Available on DVD.
2006
Spike Lee
When the Levees Broke: A Requiem in Four Acts
Spike Lee's narrative filmography is polarizing, even among his defenders, but few disagree that his documentaries are masterful. This four-part essay deconstructing Hurricane Katrina, released almost exactly a year after the storm, is his crowning achievement. Shooting this sobering indictment of a failed government, Lee secures brutally honest interviews from almost every major player involved, from Gov. Kathleen Blanco and now-disgraced Mayor Ray Nagin to Soledad O'Brien, Sean Penn, and Kanye West. Most affecting of all are the nonfamous, the locals hardest hit by the devastation—all of them telling heartbreaking stories of survival that will serve as a searing historical record for all time. Streaming on HBO Max or available for digital purchase.
"Lee's quality can be maddeningly inconsistent, but when his insouciance and his outrage meet a rich, ripe target, as they do in post-Katrina New Orleans, his filmmaking becomes its own justice system." —Wesley Morris
2008
Barry Jenkins
Medicine for Melancholy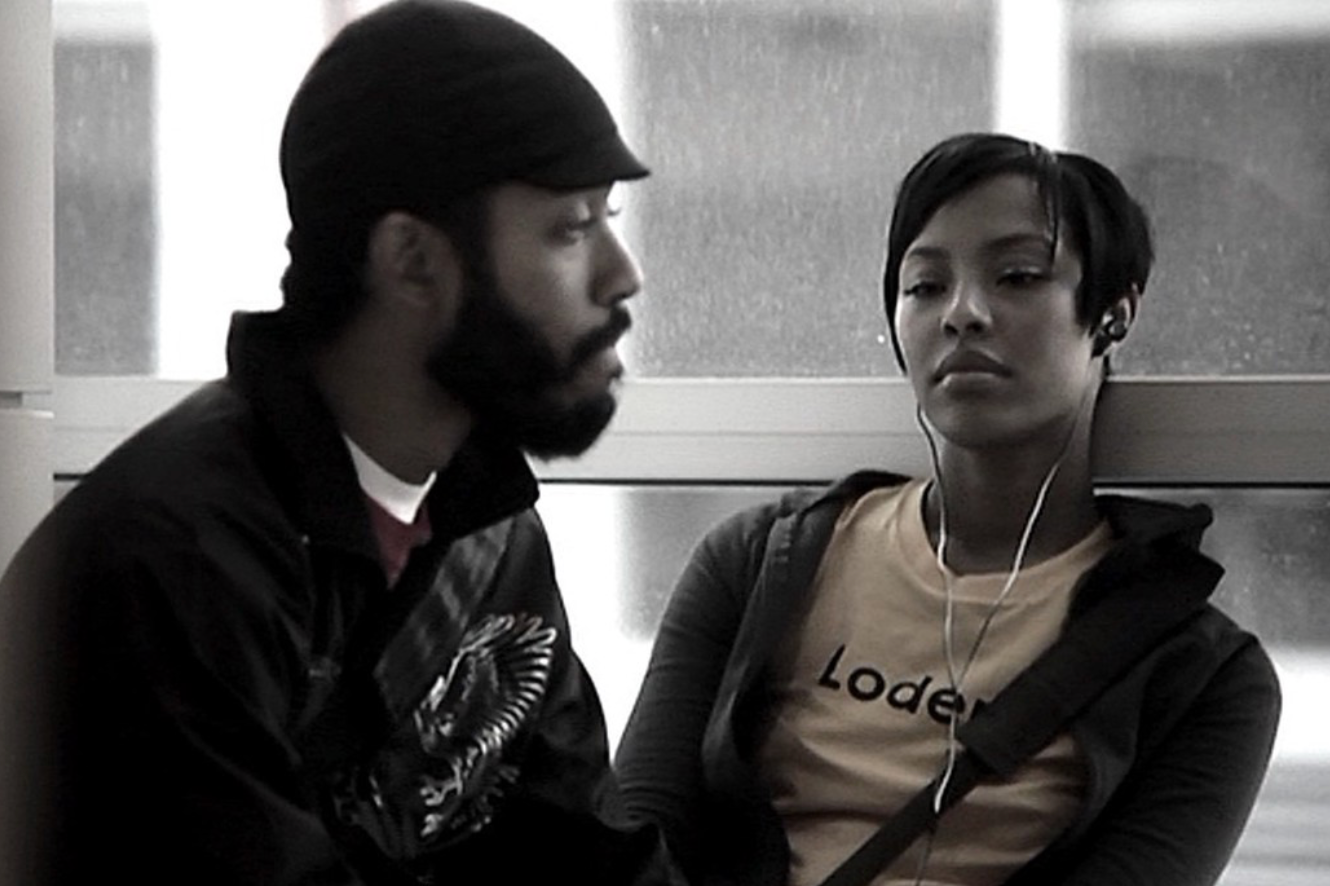 Is Barry Jenkins' two-handed romantic drama a Black Before Sunrise? It does follow a young couple who've just met through a day together as they explore both a city (in this case San Francisco) and their mutual attraction. But where Richard Linklater's lovers are concerned with airy Big Questions, sometimes to the movie's detriment, Medicine for Melancholy's Micah and Jo' (Wyatt Cenac and Tracey Heggins) debate specifics: the role of Black men and women in a city where people of color are being erased, and an indie subculture that respects Blackness without actually finding any place for it in its ranks. Jenkins' debut is a smart and subtle generational portrait that also functions as a touching love story. Available for digital rental.
"A poignant film dealing with self-definition and the shifting nature of Black communities in the face of gentrification. Contemporary San Francisco captured in a style reminiscent of Agnès Varda's Cléo de 5 à 7." —Keith Corson
2010
Tanya Hamilton
Night Catches Us
Perhaps the definitive cinematic portrait of the woozy aftermath of countercultural militancy, Tanya Hamilton's 1976-set film brings together two former Black Panthers: Patricia (Kerry Washington), now a respected lawyer and community organizer, and Marcus (Anthony Mackie), on the run for years. Captured just on the cusp of stardom, the two leads share a rich, slow-burning chemistry, and Hamilton's bicentennial-era Philly sits uneasily between revolution and giving up. Bonus: a score from the Roots. Streaming on Showtime or available for digital rental.
2011
Dee Rees
Pariah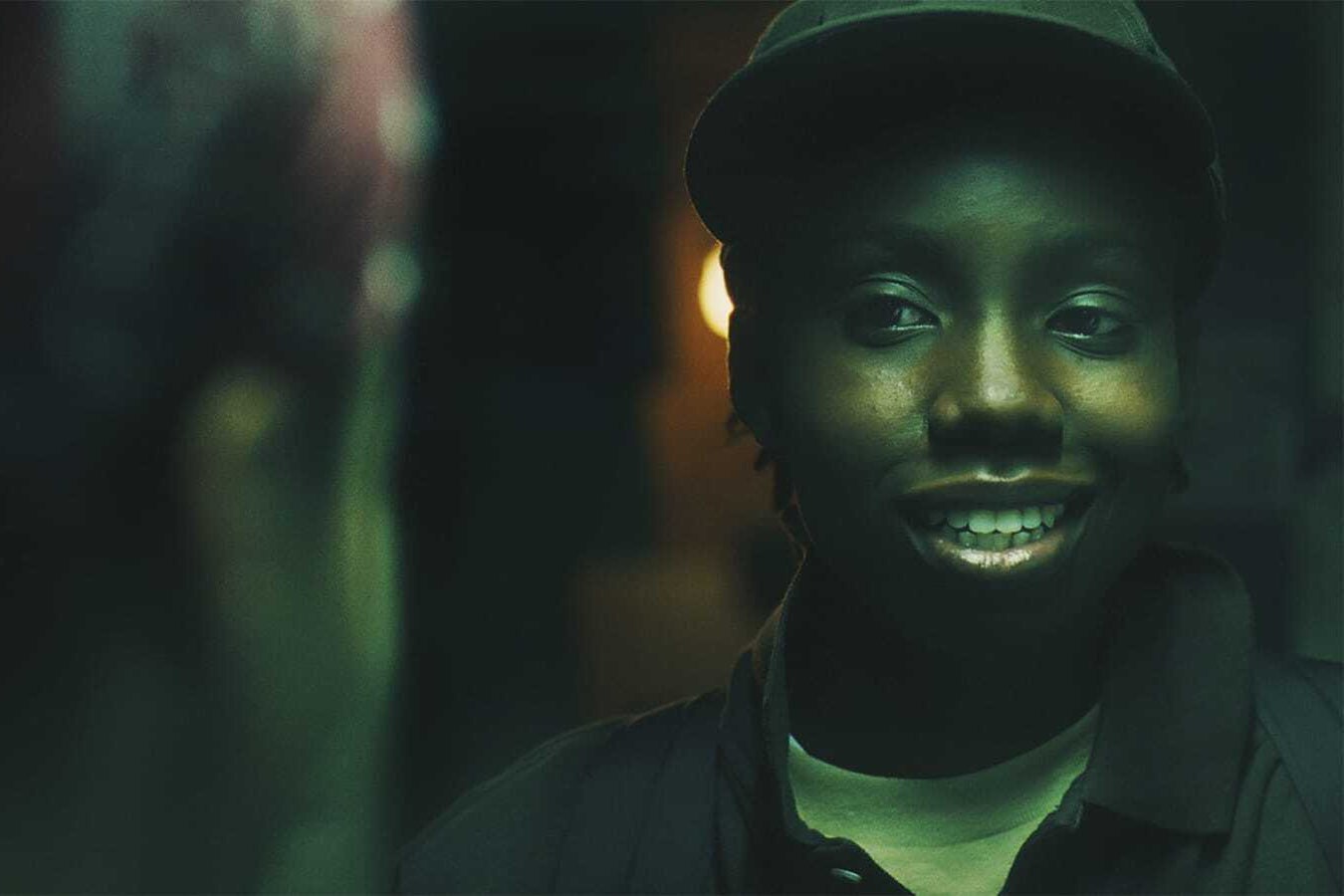 A lovely film about a young lesbian's coming of age in Brooklyn, Dee Rees' Pariah is both a tender family drama and an exuberant story of self-discovery. The 17-year-old Alike, played by the wonderful Adepero Oduye, yearns for her first sexual experience; her straight-laced parents (Charles Parnell and Kim Wayans) struggle between their love for their daughter and their misunderstanding and mistrust of the person they see her becoming. Shot by the great cinematographer Bradford Young, Pariah explores the evolution of its heroine and the streets and houses of her Fort Greene neighborhood with curiosity, warmth, and empathy. Streaming on Prime Video. Also available for digital rental or as a Criterion Blu-ray or DVD.
"Dee Rees course corrects the invisibility of Black women in the LGBTQ community." —ReBecca Theodore-Vachon

"Just when you think every coming-out–as–coming-of-age story has been told, along comes Pariah. Adepero Oduye is incandescent as she's forced to code-switch between the ladylike conduct expected by her churchgoing parents and the mystifying rituals of the gay nightclub she frequents to try on alternate identities." —Dana Stevens
2012
Ava DuVernay
Middle of Nowhere
Ava DuVernay's second feature tells the story of Ruby (the enchanting Emayatzy Corinealdi), a nurse who finds her life and dreams in limbo while she waits for her husband (Omari Hardwick) to serve out a prison sentence. Ruby drops out of medical school and spends years commuting back and forth to the faraway prison where he's incarcerated. In the midst of her wearying self-sacrifice, she develops a tentative relationship with Brian (David Oyelowo), a kind bus driver. DuVernay gets deep inside the head and heart of her protagonist and surrounds her with supporting characters who are equally rich and layered—a skill she would demonstrate on a larger scale with the film that would introduce her to the mainstream, Selma. Streaming on Kanopy with your library card.
"DuVernay takes a sledgehammer to the Strong Black Woman trope by illuminating the isolation experienced by Black women living in the margins." —ReBecca Theodore-Vachon

"Ava DuVernay tells stories that tap into what audiences have been longing for." —Charles Burnett
2013
Steve McQueen
12 Years a Slave
In the most brutal and visceral account of slavery ever depicted on film, Steve McQueen adapts the slave narrative memoir of Solomon Northup, a free Black man who was kidnapped and sold into slavery in 1841. McQueen's direction is unrelenting and assured; his cast, led by Chiwetel Ejiofor's powerful performance as Northup, is exceptional. But the standout here is Oscar winner Lupita Nyong'o, who brings to the tortured role of Patsey a bracing humanity. The film became the first by a Black director to win Best Picture at the Oscars. Available for digital rental.
"Brilliant and brave filmmaking. The first time I watched a film about when we were enslaved and felt it viscerally. It stayed with me for weeks on weeks." —Gina Prince-Bythewood
2013
Ryan Coogler
Fruitvale Station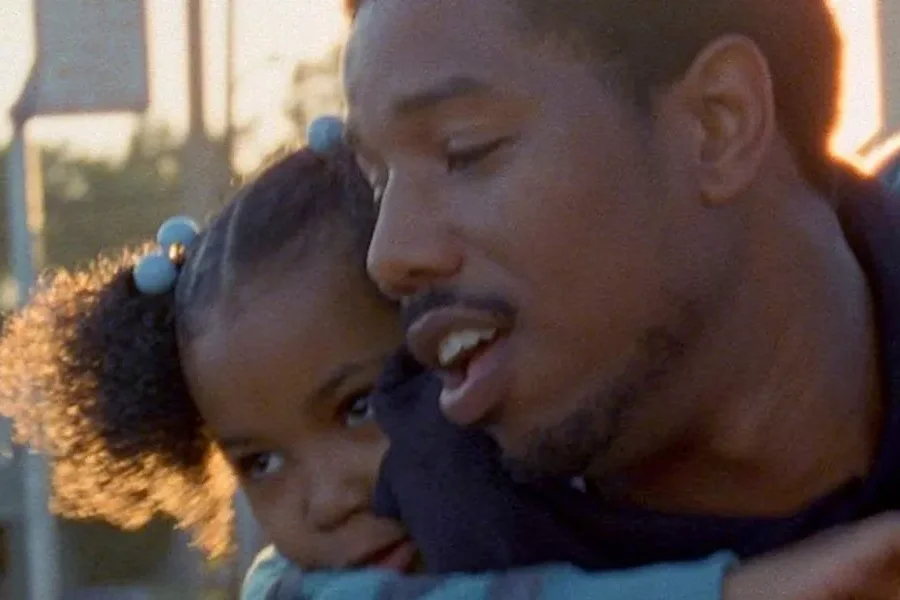 For his feature debut, writer-director Ryan Coogler crafted a quiet, thoughtful drama about one young Black man, Oscar Grant, on the last day of his life. Shot in and around San Francisco and based on the real Oscar Grant III, who was shot and killed by a BART police officer in the early morning hours of New Year's Day, Fruitvale Station is determinedly modest in its goals: Coogler seeks to understand Grant, not to use him as a symbol. The fact that the film was released in 2013, between the deaths of Trayvon Martin and Michael Brown, is a testament to the importance and timeliness of Coogler's artistic impulse. That the movie doesn't collapse under the burden of all those real-world resonances is testament to his remarkable artistic control—and to the sharp and specific performance of Michael B. Jordan, who never lets the man he portrays fade into generalities. Streaming on Starz or available for digital rental.
"Fruitvale Station shows Coogler at his best—drawing the finest work out of everyone he collaborates with, including one of his muses, Michael B. Jordan, who gives a tour-de-force performance. Together, they manage to breathe life back into Oscar Grant's story, where death was once the sole focus." —Nadira Goffe
2014
Ava DuVernay
Selma
Ava DuVernay's film, nominated for Best Picture at the Oscars, isn't a traditional biopic and doesn't hit most of the expected story beats of King's life. Instead DuVernay gives us a story about the protesters, the firebrands, the negotiators, and the rabble-rousers, all led by one of the century's greatest heroes but far from united behind him. David Oyelowo's pensive performance as King is the film's center, but the scenes that stick in the memory place him at the center of a crowd: on the steps of the Capitol, or walking arm in arm with fellow activists across the Edmund Pettus Bridge. So DuVernay made something more than the definitive MLK movie we dreamed of. She made the definitive movie about the struggle, and about how change happens in fevered times: through hard, dedicated, dangerous work. Available for digital rental.
"Up until Selma, there seemed to be only two ways to make a Martin Luther King film. 1) You make MLK a saint, which is boring, or 2) you make him a sinner, which will get you banned from all Black churches, Black barbecues, Black family reunions, and pickup basketball games. Ava DuVernay subverted those traps by making it about the movement." —W. Kamau Bell
2014
Amma Asante
Belle
Amma Asante's period piece inspired by the life of Dido Elizabeth Belle beautifully renders a perspective rarely portrayed on screen—that of the complex racial dynamics of 18th-century England. Gugu Mbatha-Raw is stunning as Belle, the daughter of an African slave from the West Indies and a British Royal Navy officer, who is taken in as a young child by her father's uncle after her mother's death. Raised as a free woman in London, she grows to understand how her mixed-race heritage complicates her place within the rigid social structures of her upper-class upbringing—and how she must assert herself in order to survive. Streaming on HBO Max or available for digital rental.
"Asante brilliantly weaves class, race, and gender in the rare Black historical narrative that centers on a woman as the heroine." —ReBecca Theodore-Vachon
2014
Abderrahmane Sissako
Timbuktu
Abderrahmane Sissako's film was Mauritania's first-ever Oscar nominee, but its heart is in Mali—specifically, the ancient cosmopolitan city of the title, overrun for a time in 2012 by Islamist fighters associated with al-Qaida. The residents of the city struggle to acclimate to their new rulers, who ban music, demand women wear headdresses, and punish citizens for playing football—all while loving hip-hop, flirting with the locals, and arguing about Lionel Messi. Sissako's exposure of the jihadis' hypocrisy can give Timbuktu a comic rhythm, but it's sharply attuned to the tragedy of a community taken over by outsiders who care little for the city's traditions, history, or people. The result is something of a fable, in which cruelly specific punishments are meted out by unjust rulers, but the young men gather nonetheless, in a remarkable sequence, for a game of ball-less football. The fighters were pushed from Timbuktu in 2013, but Sissako's film remains a crucial portrayal of life under authoritarian rule. Streaming with your library card on Kanopy or available for digital rental.
2015
Ryan Coogler
Creed
A Rocky sequel? What was Ryan Coogler thinking attaching himself to such a tired old franchise? But the Fruitvale Station filmmaker harnessed the studio resources afforded him by a commercial sure thing and made an electrifying, exciting, contemporary movie about a young Black man chasing his dream in the face of dismissal from the world at large. Michael B. Jordan's focused performance is Creed's heart and soul, of course, but its animating force is Coogler's intelligent, searching camera—never more than in an instantly legendary fight sequence showing two rounds in a single take. Available for digital rental.
"A post-racial film that never even uses that stupid word. A #BlackLivesMatter film without the hashtag. It was a hit while Hollywood continually questions whether Black actors can headline big movies." —W. Kamau Bell
2015
Dee Rees
Bessie
Biopics centered on Black women are few and far between. Dee Rees' HBO film Bessie stands out as one of the best and most unabashedly honest portrayals of Black womanhood and sexuality put on screen. Rees garners excellent performances from Queen Latifah and Mo'Nique (as blues singers Bessie Smith and Ma Rainey), while skillfully exploring much of Smith's short life, without her film feeling overstuffed or pedestrian. Bessie won four Emmys, including Outstanding Television Movie. Streaming on HBO Max or available for digital rental. 
2016
Ezra Edelman
O.J.: Made in America
Ezra Edelman's epic, expert 7½-hour ESPN documentary is about so much more than just the trial that captivated America throughout 1995. It's about Los Angeles as the Black promised land—a promise that's been broken again and again. It's about the way O.J. Simpson positioned himself as the perfect antidote to the racial awakening of Black athletes that drove the culture in the 1970s, turning into an anodyne pitchman "beyond" race. It's about the way the criminal justice system can devour Black men, and how American culture can devour celebrities. A mammoth undertaking larded with the kinds of jaw-dropping details that only come with years of dedicated research and investigative work, this is the definitive portrait of one of the defining events of late-20th-century American history, in all its tawdry glory. Available for digital purchase.
2016
Raoul Peck
I Am Not Your Negro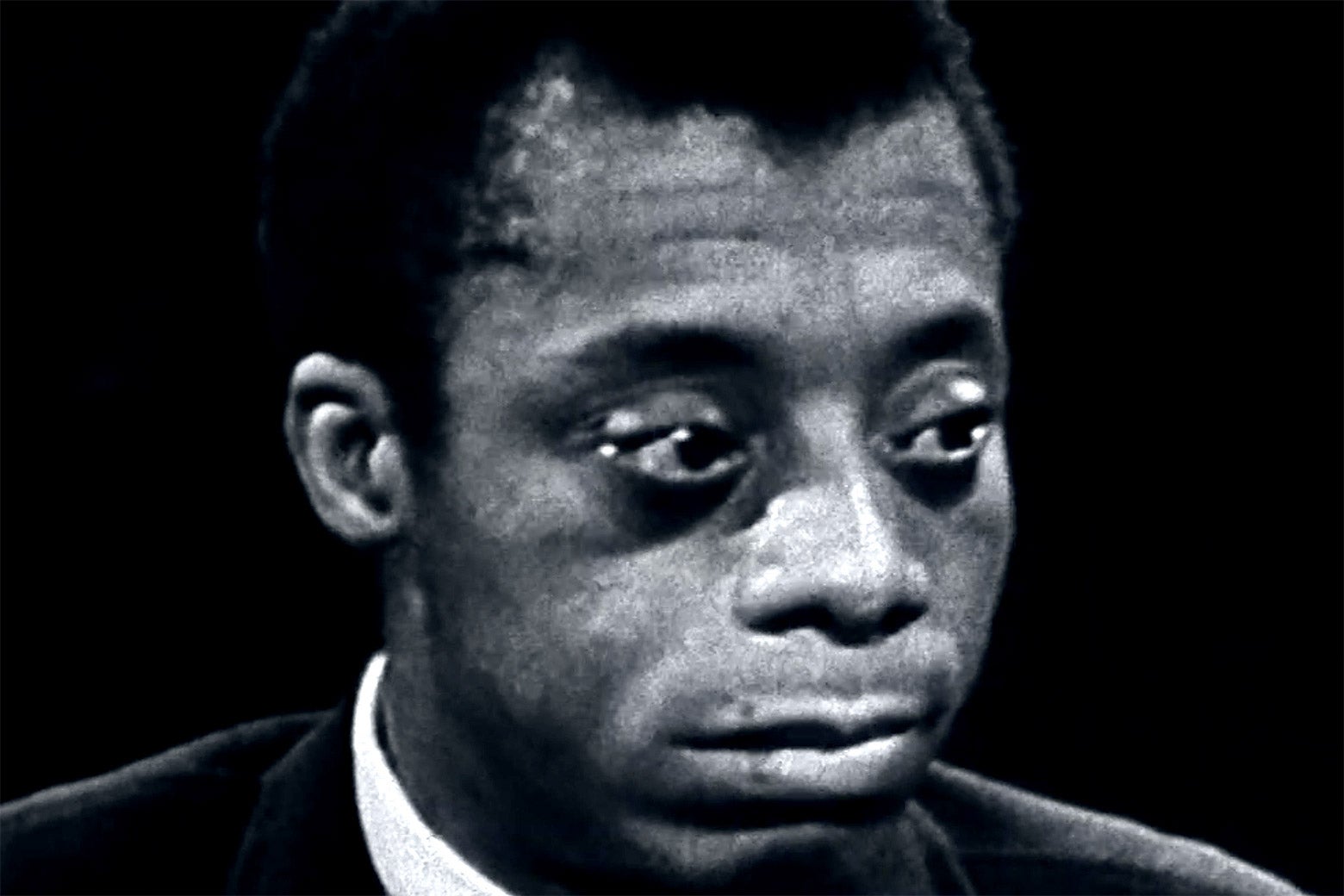 Culling from archival footage and an unfinished manuscript, Raoul Peck weaves James Baldwin's prophetic and searing critiques into a stunning visual meditation on American racism past and present. The filmmaker's creative choices are as provocative as its subject's words (at one point a clip from a Doris Day movie dissolves into the image of a lynching), and the documentary lays bare how Black people have been failed by various institutions, including the education system, Hollywood, and the criminal justice system. Watching this makes it painfully clear why the late writer's observations will, sadly, never not be relevant. Streaming on Criterion Channel.
"This documentary is a powerful examination of race in America through the lens of one of our most venerable vanguards, and it is as emotional as it is insightful." —Thembi Banks

"Raoul Peck's potent distillation of James Baldwin's powerful challenge to America—urging the nation which claims to be the land of the free to fully extend that freedom to its Black citizens." —Eric Deggans
2016
Barry Jenkins
Moonlight
When the Black Film Canon was first published, the entry for Barry Jenkins' Medicine for Melancholy described that 2008 feature as "a promising debut for a director whose second film will be the first produced by top-shelf boutique distributor A24." Well, Moonlight, that second film, merely won Best Picture at the Oscars and established Jenkins among the first rank of American filmmakers. It features warm and textured performances from Trevante Rhodes, André Holland, Naomie Harris, and Mahershala Ali. Jenkins' screenplay, adapted from Tarell Alvin McCraney's play, employs its triptych structure to help us feel time's slow passage and its sudden leaps. And Jenkins' direction never shies away from beauty, resulting in a film that's clear-eyed in its realism but nonetheless enraptured by the story it tells: a heart-rending romance, a sensitive coming-of-age story, an incisive meditation on Black masculinity. Streaming on Showtime and with your library card on Kanopy. Also available for digital rental.
"Weirdly, there was a time when people were wondering if Barry Jenkins would ever make another film after Medicine for Melancholy. I can't imagine how he navigated those years and found himself a project as specific and beautiful as this one." —W. Kamau Bell

"The film fulfills all of the promise Jenkins showed with his debut feature and then some. The granular details in Moonlight work in unison with intricate symbolism to create an enduring commentary on race, class, gender, sexuality, and place." —Keith Corson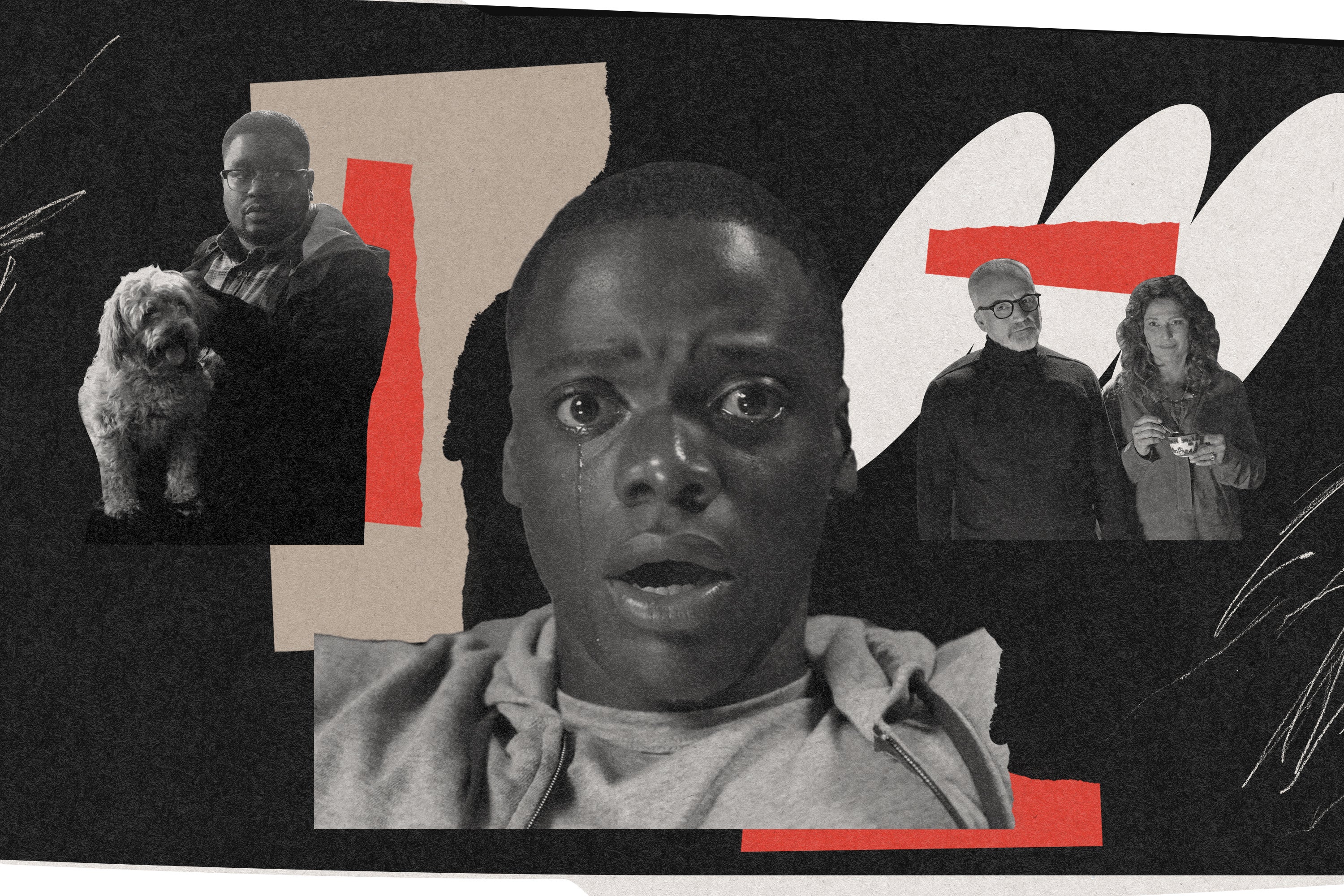 2017
Jordan Peele
Get Out
"I would've voted for Obama for a third term, if I could." "ROSE, GIMME THOSE KEYS!" "No-no-no-no-no-no-no-no-no." "I'm TS-motherf—in'-A! We handle s—!" "Now you're in the Sunken Place." It's rare that a feature debut gets to claim instant-classic status, but Jordan Peele's crackling, whip-smart thriller more than earned its place in the canon. A blockbuster, an Oscar winner (though it surely deserved more than just the award for Best Original Screenplay), and a zeitgeisty film that still resonates more than half a decade later, Get Out rewards each subsequent viewing with a new appreciation for Peele's artistry and the brilliant performances of the entire ensemble. Has it spawned a lot of inferior imitators in its wake? Sure. But it also opened up the possibilities for more Black horror filmmakers to flourish, including Peele himself. Available for digital rental.
"There is an entire genre born out of this groundbreaking film referred to as 'socially conscious horror,' which is a testament to how impactful this brilliant cinematic mind trip was when it hit theaters." —Thembi Banks

"As a Black man who is married to a white woman, I remember seeing this trailer and thinking, 'THAT LOOKS INCREDIBLE! And I'll never see it.' Talk about cutting too close to the bone. I did end up seeing it. But for months I had to pretend like I had when I hadn't. If it is possible, this film may actually be underrated for its impact. I feel like it opened up the door for Black people in show business to do things that the industry didn't expect and certainly wasn't looking for. If the guy from Key & Peele can do horror, then what else can Black people do? Everything." —W. Kamau Bell
2017
Malcolm Lee
Girls Trip
How do you make movies, panicked studios wonder, that get audiences excited about going out in a crowd in the post-pandemic, all-streaming era? Does this mean everything has to be an action spectacle, the next Top Gun or Avatar? Hopefully, those studios will remember that no location on earth has ever been as raucous, as joyful, as completely out of its mind with collective delight as was any cinema showing Girls Trip in 2017. This outrageous comedy—written by Kenya Barris and Tracy Oliver—gave showcase roles to three veteran actresses in Regina Hall, Queen Latifah, and Jada Pinkett Smith. And it made a star of Tiffany Haddish, whose larger-than-life performance as Dina stole scene after hilarious scene. Devoted to sisterhood, unafraid of the gross-out, and funny as hell, Girls Trip was the first movie ever written by a Black woman to break $100 million at the box office. Coming soon, we hope: Girls Trip to Ghana! Available for digital rental.
"Girls Trip shows the importance of the connections you've dithered on fighting for—and shows you need them even more at an age when society tells you that you should have it all together, but you feel that maybe you are lost, or you have lost." —Nadira Goffe
2018
Ryan Coogler
Black Panther
It's difficult to remember that at one point Black Panther seemed like an enormous risk for Disney and the Marvel Cinematic Universe, not to mention for the Black film community: What if the first Black superhero blockbuster failed? What if audiences didn't show up? And what if it was watered-down, corny, the kind of mess major studios had delivered when tasked with Black stories for decades? The miracle of Black Panther wasn't just that it made $1.3 billion worldwide, or that it became the first superhero movie to be nominated for Best Picture. It was that even working within the MCU system, Ryan Coogler delivered an Afrofuturist action spectacular that thrilled, uplifted, and interrogated power. Streaming on Disney+ or available for digital rental. 
"Part epic, part comic book, honoring African tradition and culture, while examining the trans-Atlantic ties that bind us as a collective diaspora. This film was our wildest dreams imagined." —Thembi Banks
2018
RaMell Ross
Hale County This Morning, This Evening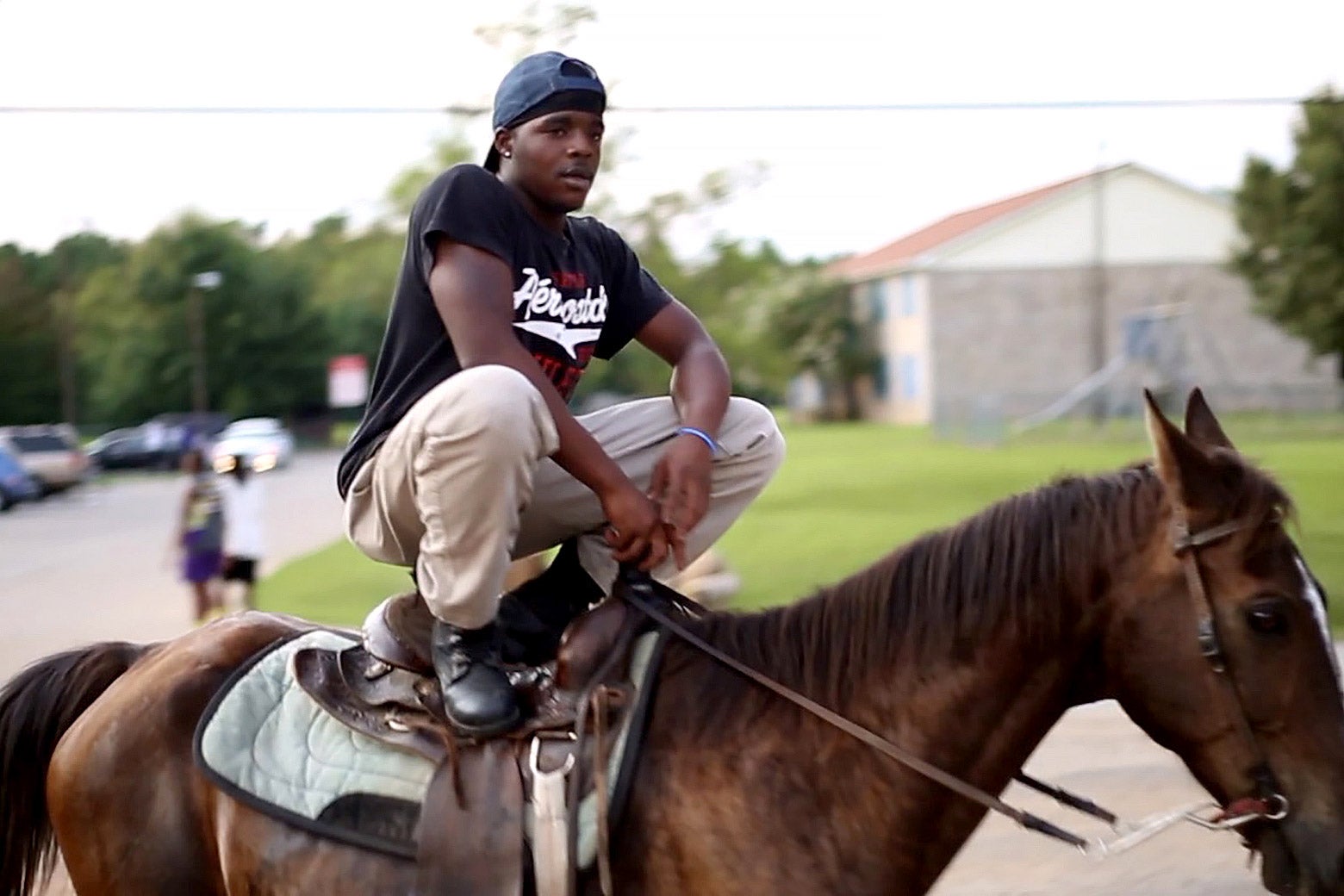 Midway through RaMell Ross' intimate portrait of one Alabama community, the filmmaker finds himself compelled to film the image of smoke from a tire fire. As the camera lingers on the flickers of sunlight filtering through, we hear a neighbor amble up and ask Ross why he's shooting that. "Because it's beautiful," Ross replies. "We need more Black people taking pictures around here." This aside serves as a sly mission statement for this patient, understated documentary, which refuses to narrativize its rural Black characters and instead illuminates the sublime moments that define their lives. Streaming on Criterion Channel or available for digital rental.
"Deceptively simple yet wholly arresting. Few documentaries capture a community in all its multiplicities, culture, joy, and vivid color like this one set in Alabama's Black Belt." —Robert Daniels

"Melvin Van Peebles' revolutionary but ultimately juvenile Sweet Sweetback's Baadasssss Song bore the opening title card, 'Starring: The Black Community.' It was a rare chance to be seen and heard. For Hale County, RaMell Ross joins a community and quietly observes it. Better that way." —Steven Boone
2018
Boots Riley
Sorry to Bother You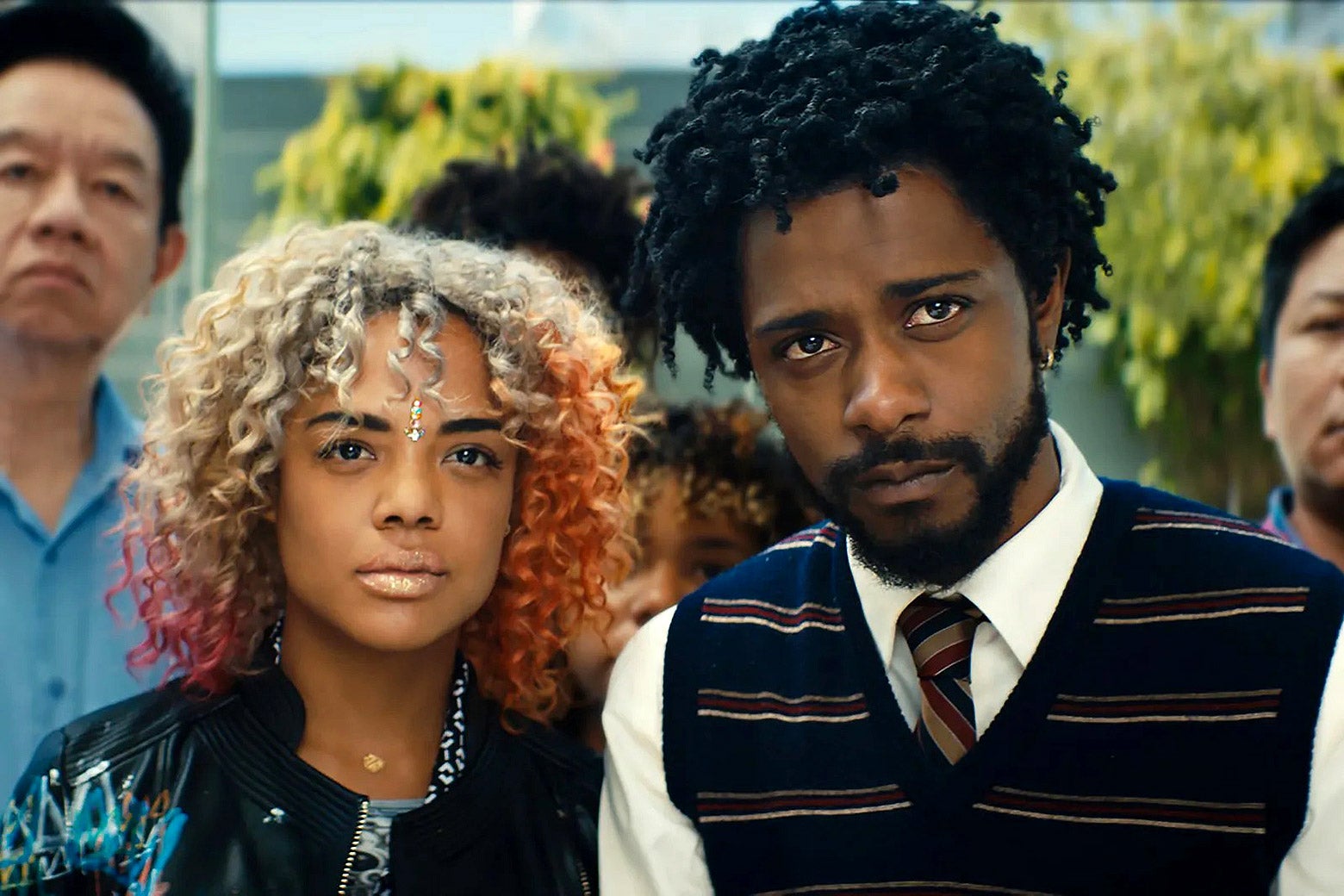 Boots Riley's absurdist, outrageous, endlessly inventive polemic about modern wage slavery and the temptations of selling out is the great organized-labor agitprop of our time. As Cash (LaKeith Stanfield) ascends the ladder at a shady telemarketing firm thanks to his employment of his "white voice," his co-workers rabble-rouse below, desperate to be treated like human beings. But Sorry to Bother You is not only a furious broadside against corporate power, reminding viewers that cinema can engage with contemporary politics in invigorating and infuriating ways. It's also a touching love story, a riotous workplace comedy, and the movie with one of the greatest third-act left turns in recent memory. If you've never seen it, you have absolutely no idea what's about to happen to you. You'll be utterly transformed. Streaming on Netflix and Prime Video or available for digital rental.
"This film captured something about huge corporations, megalomaniacs, and what it means to organize your workplace and what union busting can really look like. In a way, it saw the future for your average American worker." —Brittany Luse

"Boots Riley handles the soul-crushing aspects of the service economy and mediated existence with gusto. A perfect postmodern text for our postmodern moment." —Keith Corson
2018
Bob Persichetti, Peter Ramsey, and Rodney Rothman
Spider-Man: Into the Spider-Verse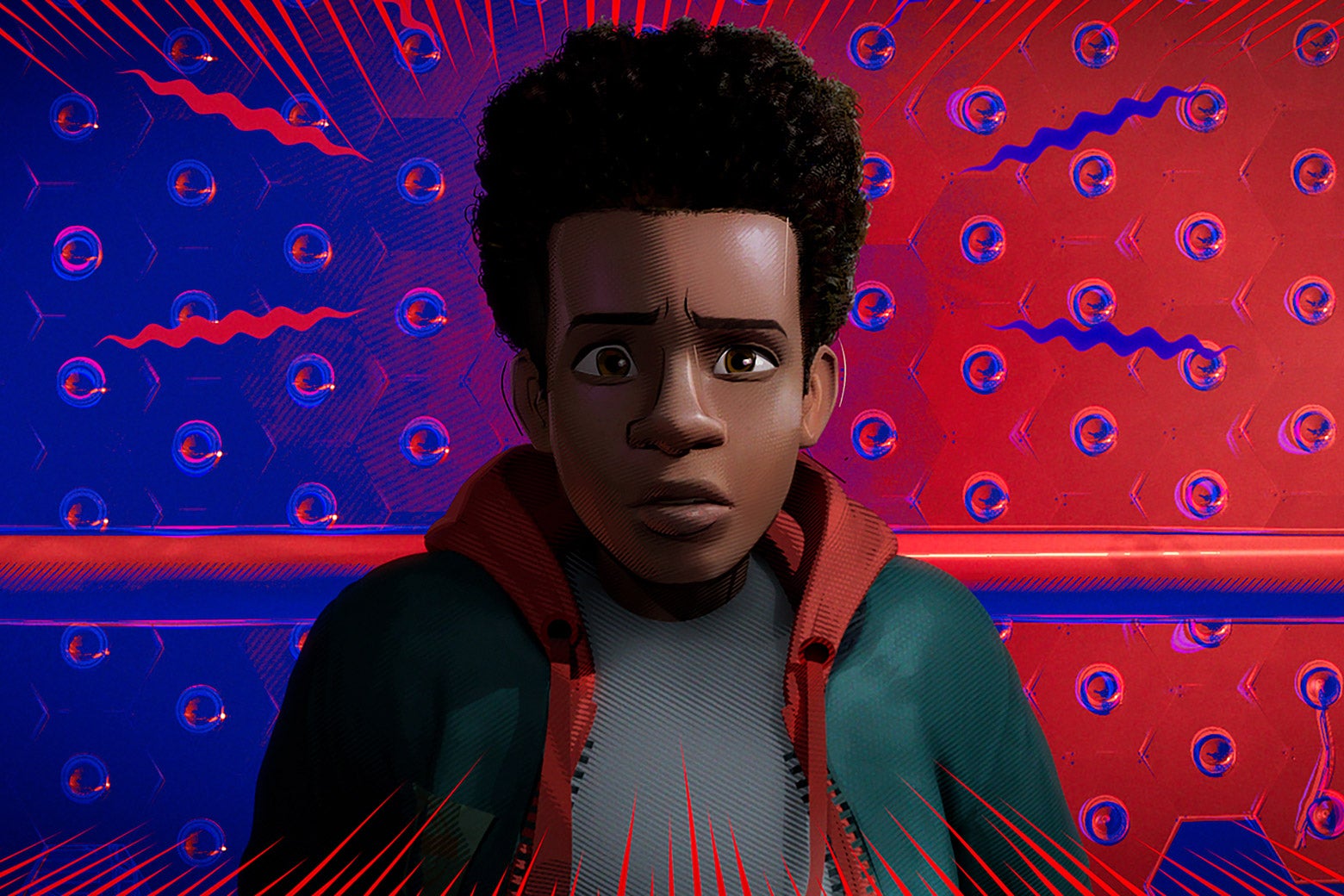 The best by far of the 20-year parade of Spidey movies, Into the Spider-Verse wraps a familiar origin story in layers of cultural specificity, delivering a hero who actually seems like a modern American teenager, and whose trials and triumphs feel all the more compelling as a result. And the visuals! A breathtaking collage of intimate character design, expertly timed comedy, and exhilarating multiverse action, indebted but not in thrall to the comic book aesthetic. Jazzier, funnier, and funkier than any other animated movie—and, obviously, than any other Marvel movie—Into the Spider-Verse is the rare superhero story that feels like it actually has soul. Available for digital rental.
"Aesthetically beautiful and narratively elegant, Spider-Man: Into the Spider-Verse is a compelling reminder of the artistic possibilities in mainstream animation and comic book adaptations." —Racquel Gates

"An amazing superhero movie." —Robert Townsend

"Spider-Verse is one of the best animated coming-of-age films, superhero films, and Afro-Latino films rolled into one." —Nadira Goffe
2019
Mati Diop
Atlantics
Atlantics, the first feature directed by a Black woman in the main competition at Cannes, combines timeless local myth and ripped-from-the-headlines current events. The workers building a futuristic skyscraper on the outskirts of Dakar rebel, as one, and sail to Spain for better opportunities. When they're lost at sea, their souls begin to haunt the women who mourn, love, and miss them—as well as the tycoon who exploited them in the first place. Spooky, romantic, and mournful, Atlantics asks what it means to be left behind in an age of migration. Streaming on Netflix. 
"A haunting ghost story of love, loss, and ultimate hope." —Ernest Dickerson

"Carries on the long-standing tradition of mysticism in Black storytelling, and tackles grief in a looming and heartbreaking way." —B.A. Parker

"An infusion of time-honored tropes with vivid new meaning and cutting specificity by an obviously visionary filmmaker." —Ashley Clark
2019
Beyoncé and Ed Burke
Homecoming
Beyoncé may only be listed as a co-director on Homecoming, the concert film made from her two-weekend Coachella appearance in 2018, but there's no doubt that she's the animating creative force behind one of the best concert films of all time. Beyoncé's intricate and flawless shows, which took place mere months after she gave birth to twins, immediately set a new bar for the possibilities of live performance. Via effervescent editing, Homecoming weaves together both weekend performances, her musical guest appearances, and behind-the-scenes footage of eight months of rehearsals. In an era in which celebrities increasingly control their own image, it took the woman whose control is tightest of all to elevate the artist-directed self-doc into art. Streaming on Netflix. 
"I know what you're thinking! But hear me out. By the time she gets to 'Lift Every Voice and Sing,' nestled halfway through a 26-song set so irresistible it functions as a stand-alone album, it becomes clear that the film is more than concert footage. It stands as a self-erected monument to an artist who straddles the duality of knowing she's the best but rarely being officially recognized as such." —J Wortham

"The best concert documentary since Stop Making Sense." —Nadira Goffe
2020
Radha Blank
The Forty-Year-Old Version
The midlife crisis has been the province of white male artists for, well, forever. Radha Blank turns this trope on its head to deliver something that feels at once fresh and comfortingly familiar. Drawing heavily from her own experiences, Blank plays Radha, a struggling New York City playwright who's feeling crushed by the weight of loss and unrealized creative dreams as she approaches her 40th birthday. Searching for inspiration, she tries her hand at rapping and reignites her ambitions. It's a feature debut that hits all the right beats—funny, sharp, and lovingly detailed. Streaming on Netflix. 
"I think about it as one of the great New York films on par with any other storied New York filmmaker like Spike Lee or Scorsese. It's a really smart, funny, fresh movie about a grown-up Black woman. Those don't come along too often." —Brittany Luse
2020
Steve McQueen
Lovers Rock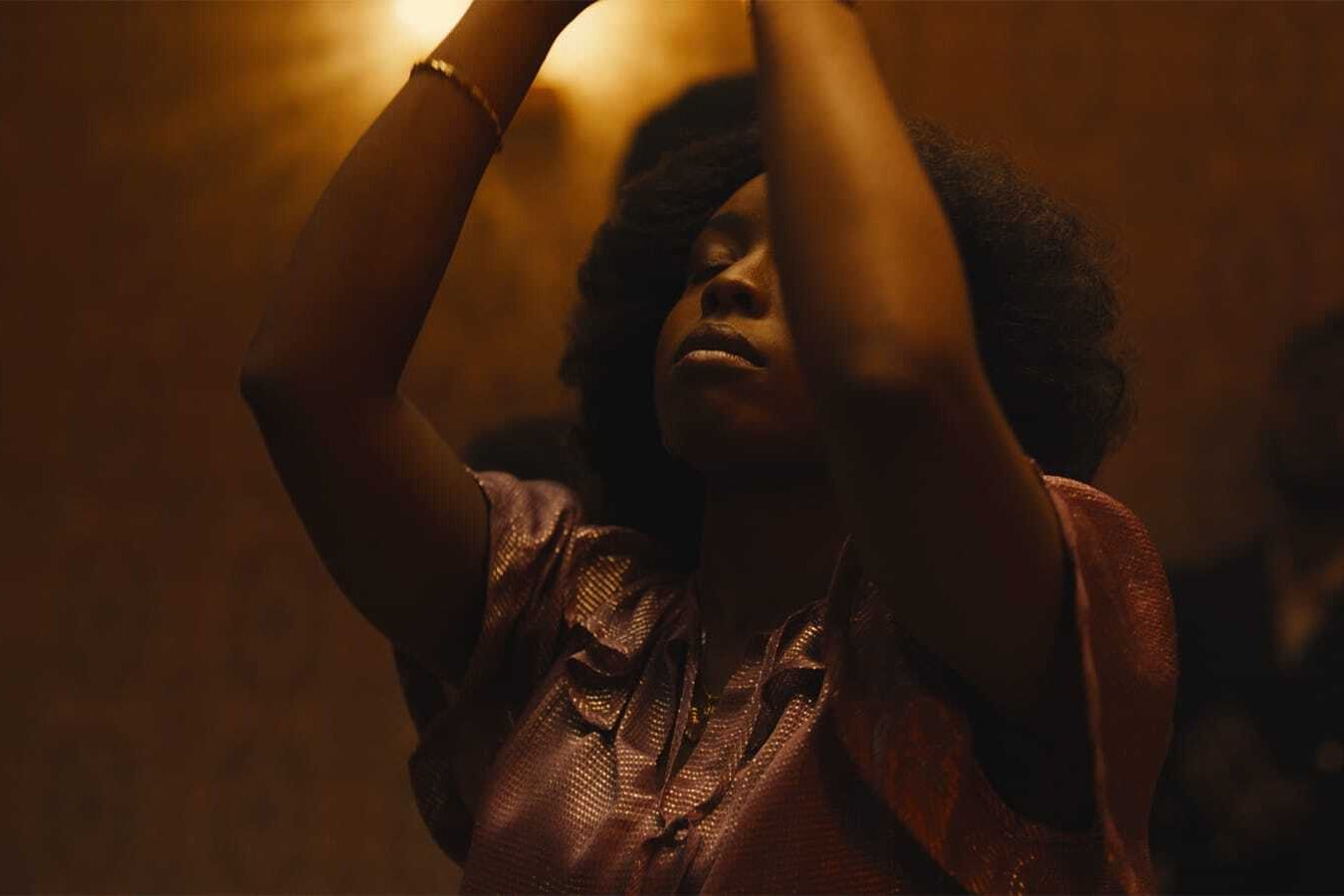 McQueen's ambitious Small Axe anthology aimed to tell, through five stand-alone films made for the BBC, the story of West Indian life in London in the 20th century. Many of the films nobly addressed weighty concerns like police racism and the failure of the education system. But the best of the films, and a signal accomplishment in McQueen's career so far, is the most playful, intimate, and "minor" of the five: this chamber piece set mostly during one raucous, joyful, sweat-drenched 1970s house party. Named for the reggae/R&B love songs that soundtrack the film, Lovers Rock reaches its apogee in a delirious sing-along with Janet Kay's "Silly Games." It goes on for minutes, long after the song itself fades out, but you'll wish it would never end. Streaming on Prime Video. A Criterion Blu-ray is also available for preorder.
"Watching this film during the 2020 pandemic felt like being a part of a revival meeting, and I was just happy to get an invite. It's all-encompassing." —B.A. Parker

"A stirring paean to community and the power of Black music." —Brandon Harris
2020
Garrett Bradley
Time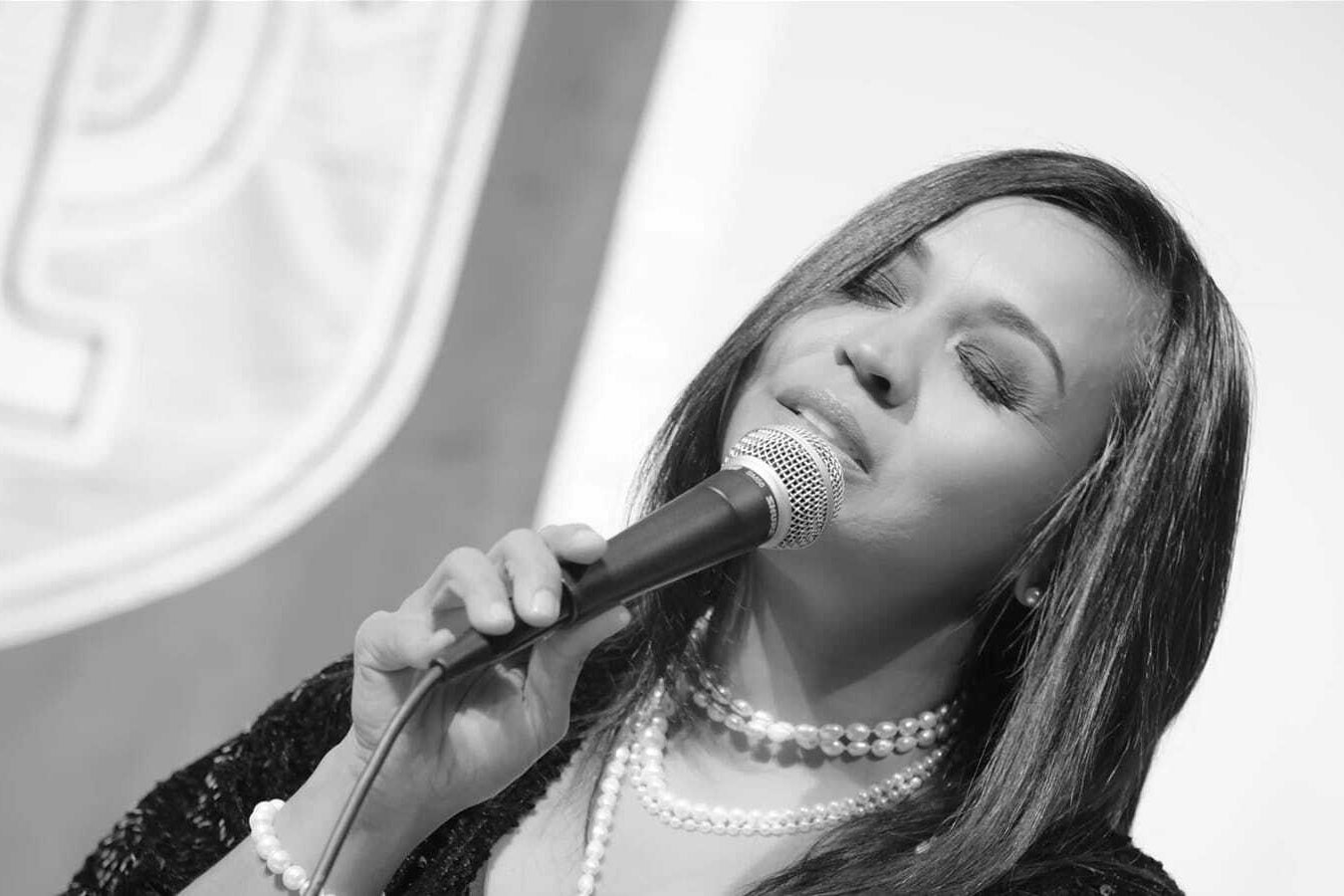 Time isn't measured merely in minutes or hours or days, but in milestones, memories, and feelings—and Garrett Bradley's stunning documentary understands this completely and crucially. The subject is Fox Rich, a businesswoman and prison abolitionist who spent decades contesting the 60-year prison sentence of her husband, Robert, for a crime they both committed out of economic desperation when they were young. The emotional toll of his absence is captured through the charismatic Fox's trove of video diaries—distilled from approximately 100 hours of footage—which chronicle her day-to-day life raising their six kids and advocating on Robert's behalf. It's a testament to Bradley's empathetic direction and the unshakable tenacity of Fox that this profoundly sad story of a family torn apart ultimately feels optimistic. Streaming on Prime Video or available as a Criterion Blu-ray or DVD.
"I don't think any film quite tussles with time (everything it takes from us, from day to day) like Bradley's evocatively aching documentary, whose black-and-white photography would be soothingly beautiful if the subject … weren't so heartbreaking." —Robert Daniels

"A film that understands that Black people defy physics. That time works differently for us. Its slippages, accelerations, and elongations are on full display. … Beauty, here, as a method. A practice." —J Wortham
2021
Questlove
Summer of Soul
It would have been enough if Questlove's deep dive into the lost history of the Harlem Cultural Festival was content to be one of the greatest concert films of all time. It would have been enough simply to show audiences a baby-faced Stevie Wonder delivering the best drum solo they'd ever seen, or Mahalia Jackson and Mavis Staples sending their voices to the sky on "Precious Lord Take My Hand," or an imperious Nina Simone at the piano singing the "Backlash Blues." But through canny, contextual historical footage, artist profiles, and audience interviews, Questlove creates an indelible portrait of a place and time—Harlem in 1969, filled with anger and joy, ready to party and ready for a revolution. The result is a crucial work of history that expertly illuminates its era … and you can dance to it. Streaming on Disney+ or available for digital rental.
"The most fun I've ever had at a concert movie. Unapologetically Black and soulful." —Odie Henderson

"This Oscar-winning documentary doesn't just rescue performances at the 1969 Harlem Cultural Festival from a shameful obscurity—it had the bad fortune to occur the same summer as Woodstock. Questlove weaves spellbinding appearances by a dizzying range of artists into a potent look at a pivotal time for Black people and Black music." —Eric Deggans

"As joyous and captivating as the performances are in this film, what is even more thrilling is the idea that treasures like this footage are sitting in basements, attics, garages. … The hunt is on!" —Jacqueline Stewart
2021
Janicza Bravo
Zola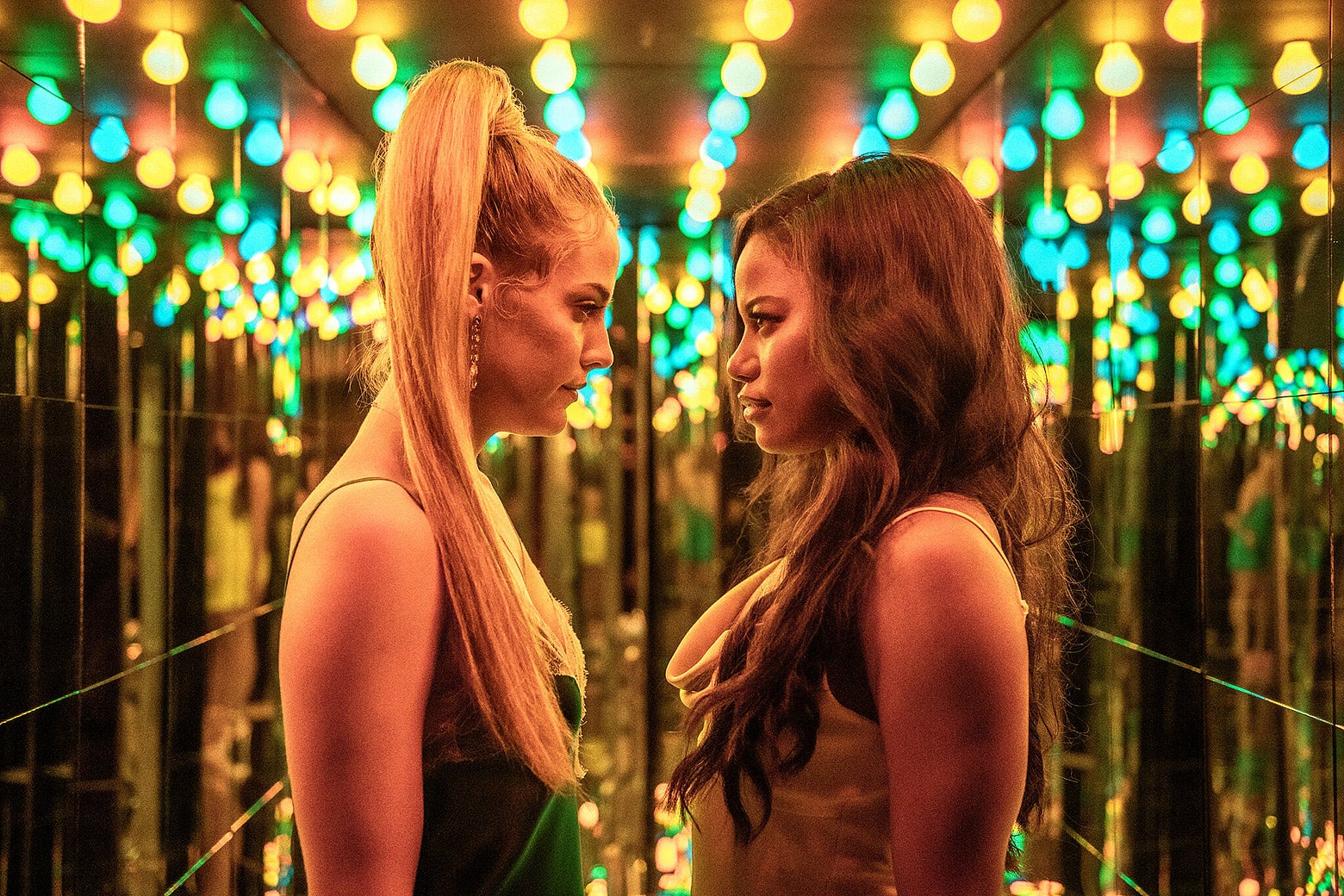 James Franco was initially tapped to direct this, one of the first major films inspired by a viral Twitter thread. That would've been a very different movie. Lucky for us, Janicza Bravo—the offbeat director whose previous feature Lemon is a boldly unsettling take on white male rage—took the helm and adapted A'Ziah "Zola" King's riveting tale of a road trip gone horribly awry alongside playwright Jeremy O. Harris. Their singular vision stays true to King's voice while bringing to the surface tensions around race and class only hinted at in the original thread. And the ensemble is killer—an expressive Taylour Paige gives a star-making performance as Zola, Riley Keough's Stefani is a pitch-perfect and shady foil, and Colman Domingo's X is deliciously menacing. Available for digital rental.
"The origin of the story on Twitter and the highly energetic adaptation of this story for film feels uniquely fresh. This film is both dark and vibrant in equal measures." —Todd Boyd
2022
Jordan Peele
Nope
It may not be as straightforwardly satirical as Get Out or as terrifying as Us, but we'll be debating and attempting to make sense of the ambitions of Nope—and admiring its performances, from Daniel Kaluuya, Keke Palmer, and Steven Yeun—for years to come. With this Western-action-science-fiction puzzle movie, Jordan Peele completely subverts audience expectations, challenging us to consider the whitewashing of Hollywood history and the desire for spectacle. Too few Black directors have had as many opportunities to express their singular vision on such a grand scale, and Peele seized it to the fullest. Streaming on Peacock or available for digital rental.
"Jordan Peele's first attempt at blockbuster filmmaking still manages to retain his trademark stirring surrealism. Creepy. Beautiful. Exciting. Keke Palmer." —Nadira Goffe
2022
Nikyatu Jusu
Nanny
A workplace drama that will haunt you. Aisha (Anna Diop) is a Senegalese immigrant saving up to bring her young son to live with her in the U.S. When she becomes a caregiver to a rich white Manhattan couple's young daughter, she must fight to assert herself against an increasingly frustrating power dynamic with her new employers. In her directorial debut, Nikyatu Jusu takes the experiences of many immigrant women and renders them through an arresting psychological thriller that draws thoughtfully upon African folklore. Streaming on Prime Video.
2022
Alice Diop
Saint Omer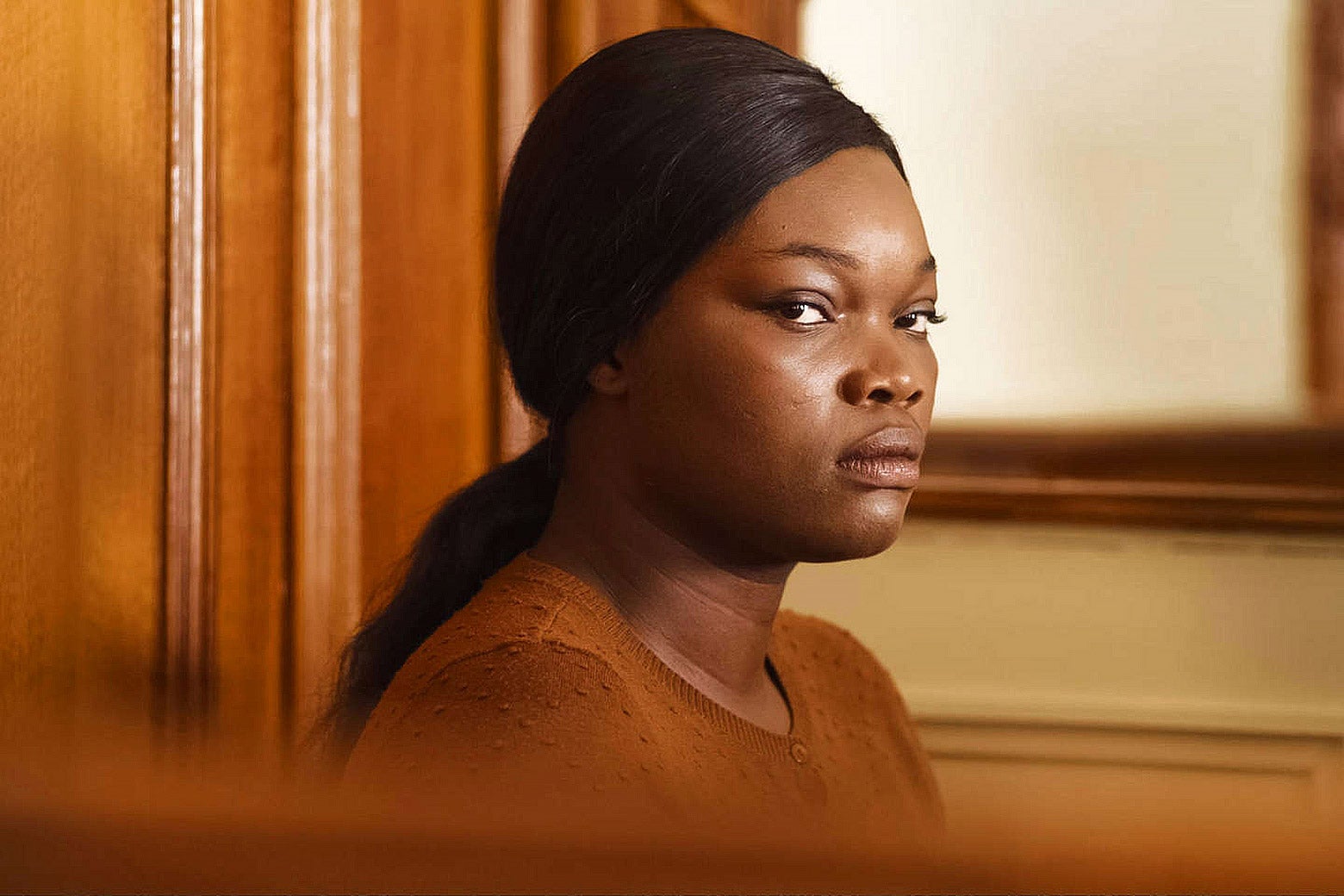 In a northern French city, a pregnant Senegalese-French novelist attends the trial of a Senegalese-French woman accused of killing her child. On the stand, the mother (Guslagie Malanda) is impassive, unreadable; in the gallery, the novelist (Kayije Kagame) is overcome with memories of her own childhood. Documentarian Diop's first narrative feature, developed from her own experience observing a real-life trial in Saint Omer in 2016, stages an interrogation in court but also serves as an interrogation on its own, digging deep into immigrant family life. In the end, its heroine—and, one feels, its director—must confront the gap between their lives and the lives of the mothers who sacrificed, body and soul, for the children they raised in a foreign land. A sharp-edged, confounding film raising questions that linger long after the courtroom doors close. Streaming on Prime Video.
"Haunting and tense, Saint Omer offers a meditation on colonialism, assimilation, motherhood, and so much more. Diop's treatment of the complexities of the various intertwined threads that constitute subjectivity and experience is nothing short of masterful." —Racquel Gates

"Nerveless and precise control of performance, composition, and cutting to create astonishingly powerful drama." —Ashley Clark

"The movie seems almost inconclusive on what one should take away about Black motherhood—and that's deeply fitting. But it seems conclusive on what that means for Black daughterhood: It's like being pressed into a diamond." —Nadira Goffe
2022
Gina Prince-Bythewood
The Woman King
It's disappointing that it took so long to get a movie like this one—a wide-release historical action film starring Black women and directed by a Black woman—but when it did finally arrive, it was everything. As Agojie warriors, Thuso Mbedu, Lashana Lynch, Sheila Atim, and the Viola Davis give us a range of vivid performances. The visceral fight scenes are excellently choreographed. There's humor, grace, and triumph. The Academy of Motion Picture Arts and Sciences may have ignored it, but audiences know: This is a genre pic done right, with everyone involved working at the top of their craft. Streaming on Netflix or available for digital rental.
"Her vibrant vision of the Dahomey kingdom serves as a towering statement about Black womanhood, the importance of freedom, and the search for vengeance, healing, and community." —Robert Daniels

"Prince-Bythewood gives us, in full cinematic glory, the foremothers we've never been able to see, hear, and feel in this way before." —Jacqueline Stewart
VOTERS
Kevin Avery: comedian and podcaster
Ada M. Babineaux: producer
Thembi Banks: filmmaker
W. Kamau Bell: comedian and filmmaker
Steven Boone: film critic
Todd Boyd: film scholar
Charles Burnett: filmmaker
Maya Cade: curator, the Black Film Archive
Ashley Clark: film programmer and critic
K. Austin Collins: film critic, Rolling Stone
Keith Corson: film scholar
Robert Daniels: film critic
Julie Dash: filmmaker
Eric Deggans: TV critic, NPR
Ernest Dickerson: filmmaker
Stephane Dunn: film scholar
Ava DuVernay: filmmaker
Carl Franklin: filmmaker
Racquel Gates: film scholar
Henry Louis Gates Jr.: historian and filmmaker
Nadira Goffe: culture writer, Slate
Ed Guerrero: film scholar
Brandon Harris: film critic and producer
Odie Henderson: film critic, Boston Globe
Franklin Leonard: founder and CEO of the Black List
Brittany Luse: host, NPR's It's Been a Minute
Paula Massood: film scholar
Soraya Nadia McDonald: culture critic, Andscape
Wesley Morris: culture writer and podcast host, New York Times
B.A. Parker: host, NPR's Code Switch
Gina Prince-Bythewood: filmmaker
Stefani Robinson: screenwriter
Dana Stevens: film critic, Slate
Jacqueline Stewart: chief artistic and programming officer, Academy Museum of Motion Pictures 
Rebecca Theodore-Vachon: film critic
Robert Townsend: filmmaker
Floyd Webb: filmmaker
J Wortham: culture writer and podcast host, New York Times
The New Black Film Canon is a partnership between Slate and NPR. Illustrations by Mark Harris. Production assistance by Meg Duff.