For die-hards, no horror movie can be too scary. But for you, a wimp, the wrong one can leave you miserable. Never fear, scaredies, because Slate's Scaredy Scale is here to help. We've put together a highly scientific and mostly spoiler-free system for rating new horror movies, comparing them with classics along a 10-point scale. And because not everyone is scared by the same things—some viewers can't stand jump scares, while others are haunted by more psychological terrors or can't stomach arterial spurts—it breaks down each movie's scares across three criteria: suspense, spookiness, and gore.
This time—or should that be th1s t1m3?—it's M3gan, the campy thriller about an artificially intelligent children's doll that has spent months dancing her way into our meme-loving hearts. Just how far will this A.I. go to protect the little girl she's been tasked with taking care of, and how creepy is it when a blank-eyed robot busts into Sia's "Titanium," anyway? R3ad and s33.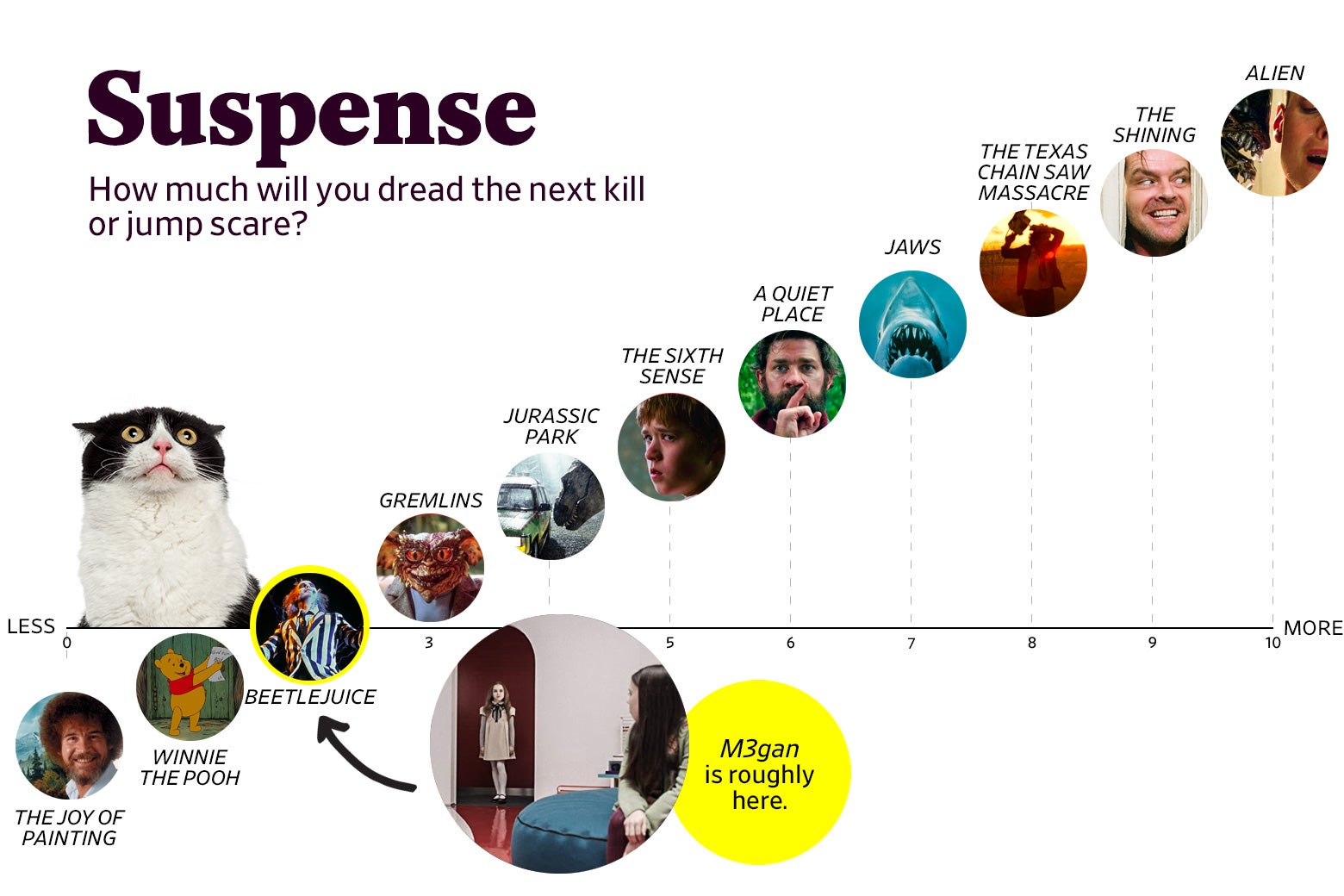 M3gan is the kind of movie where you can tell within five seconds of meeting a character whether they're marked for a horribly violent death—the moment we find out Allison Williams' computer programmer has a nosy neighbor with a poorly trained dog, we know they're both toast, and it's just a matter of wondering how long it will be until they're extra crispy. That's not a knock on the movie, exactly, just a flag that its surprises have nothing to do with what happens to its characters—or indeed, just how rogue M3gan herself will go.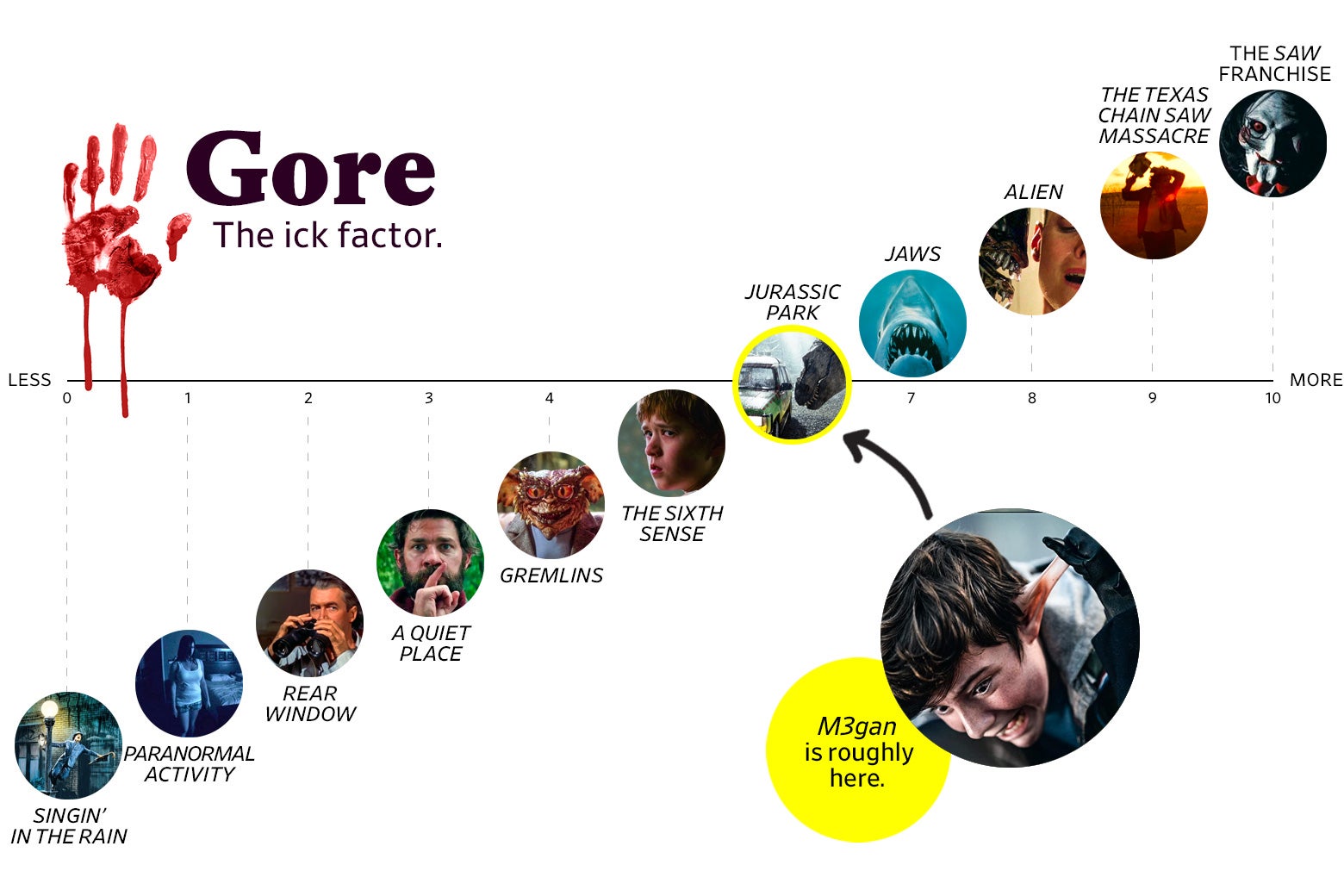 Now, the manners of death are a different story. Unfortunately, this isn't Malignant writer Akela Cooper's "way gorier" first draft, but even in its toned-down PG-13 cut, there's one especially cringe-provoking death that begins with the violation of a teenage bully's ear. Apart from that, the movie's violence is fairly bloodless, sometimes even taking place offscreen, so it really has to do with your attachment (no pun intended) to that particular body part.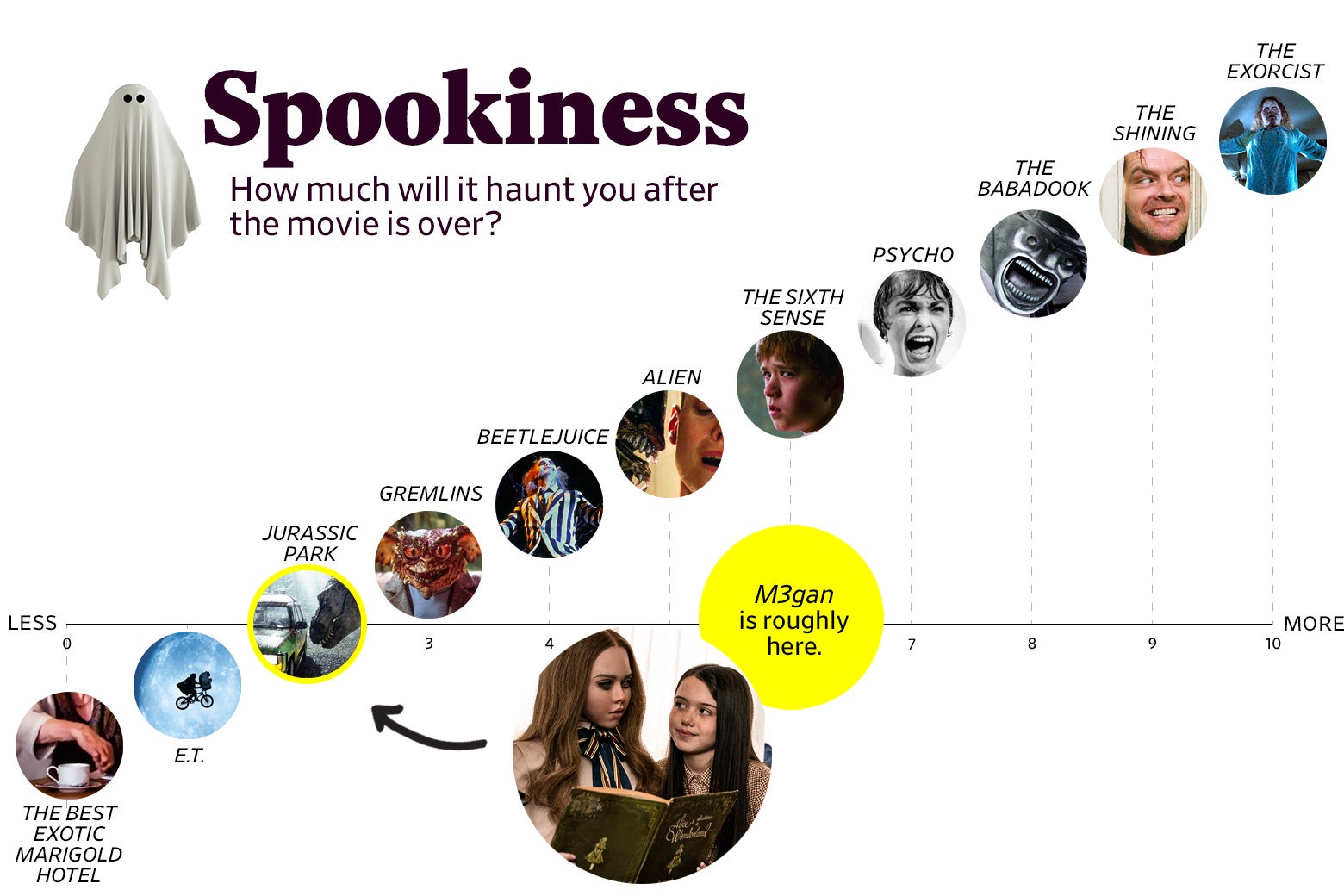 As with the low number for suspense, this isn't a failing grade so much as an indication of what the movie is going for. The parts that could be spooky are played more for laughs than they are for chills, so especially if you're seeing it with an audience, you're more likely to be chuckling along than getting a case of the shivers. You may end up looking at your Alexa with a little more suspicion, but you won't have any trouble getting to sleep at night.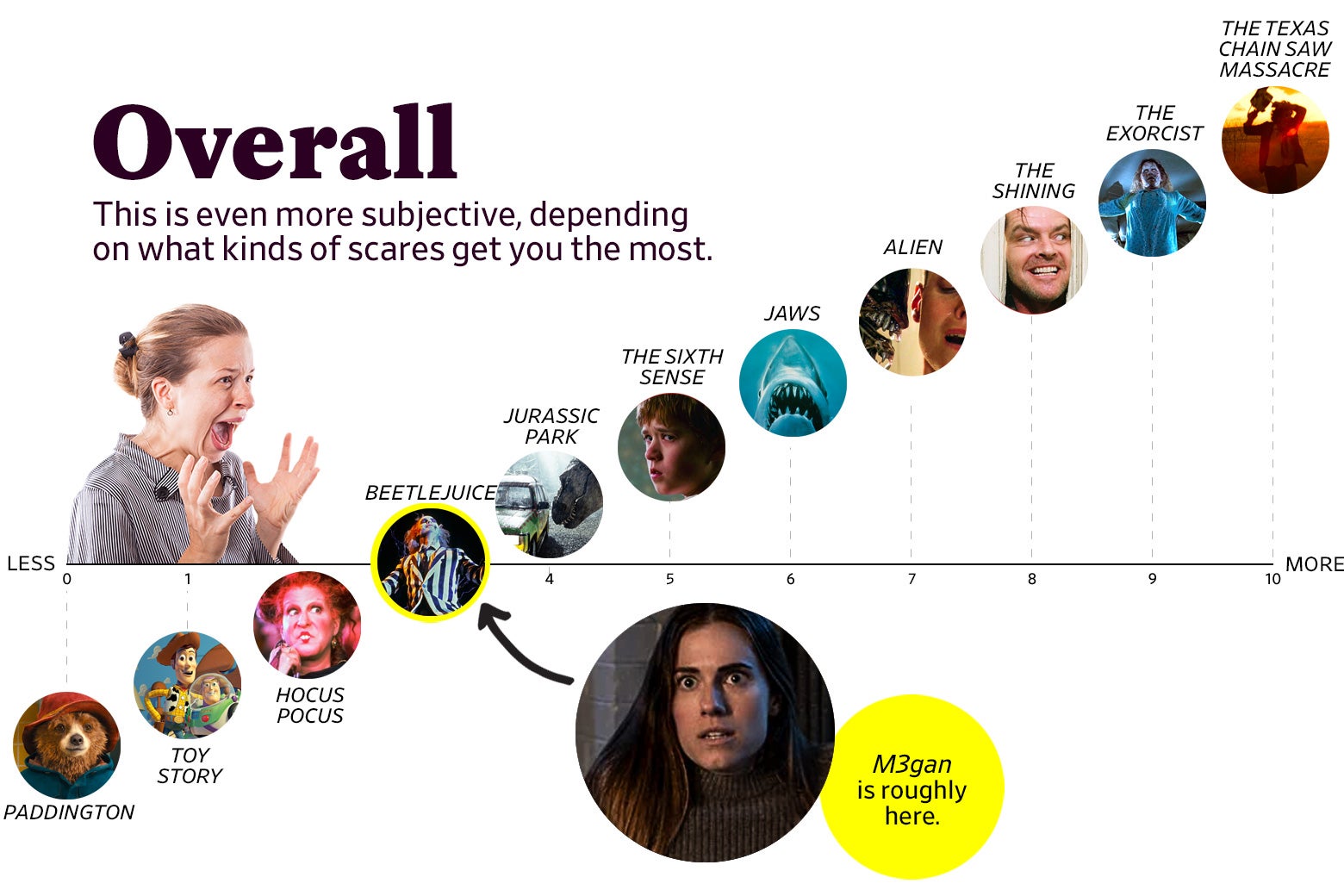 Given that most people are making their way to M3gan because they've seen a wax-faced girl doing an anatomically impossible dance, it's not likely they're looking to be scared in the first place, but if you're worried about it, you needn't be. This is a horror movie in vibes only, something to be savored with a revved-up crowd and posted about later. Even a robot child could handle it.