For die-hards, no horror movie can be too scary. But for you, a wimp, the wrong one can leave you miserable. Never fear, scaredies, because Slate's Scaredy Scale is here to help. We've put together a highly scientific and mostly spoiler-free system for rating new horror releases, comparing them with classics along a 10-point scale. And because not everyone is scared by the same things—some viewers can't stand jump scares, while others are haunted by more psychological terrors or can't stomach arterial spurts—it breaks down each release's scares across three criteria: suspense, spookiness, and gore.
This time, it's The Last of Us, Craig Mazin and Neil Druckmann's HBO series based on the landmark video game. (This Scaredy Scale will cover all nine episodes of the first season, but without spoiling it.) Like the game, the show follows Joel (Pedro Pascal) and teenage Ellie (Bella Ramsey) through the wastelands of the United States 20 years after an outbreak that turns most of the world's population into fungus-ridden zombies basically overnight. Just how hard is it to follow them on their journey? We'll do our best to guide you through the dark.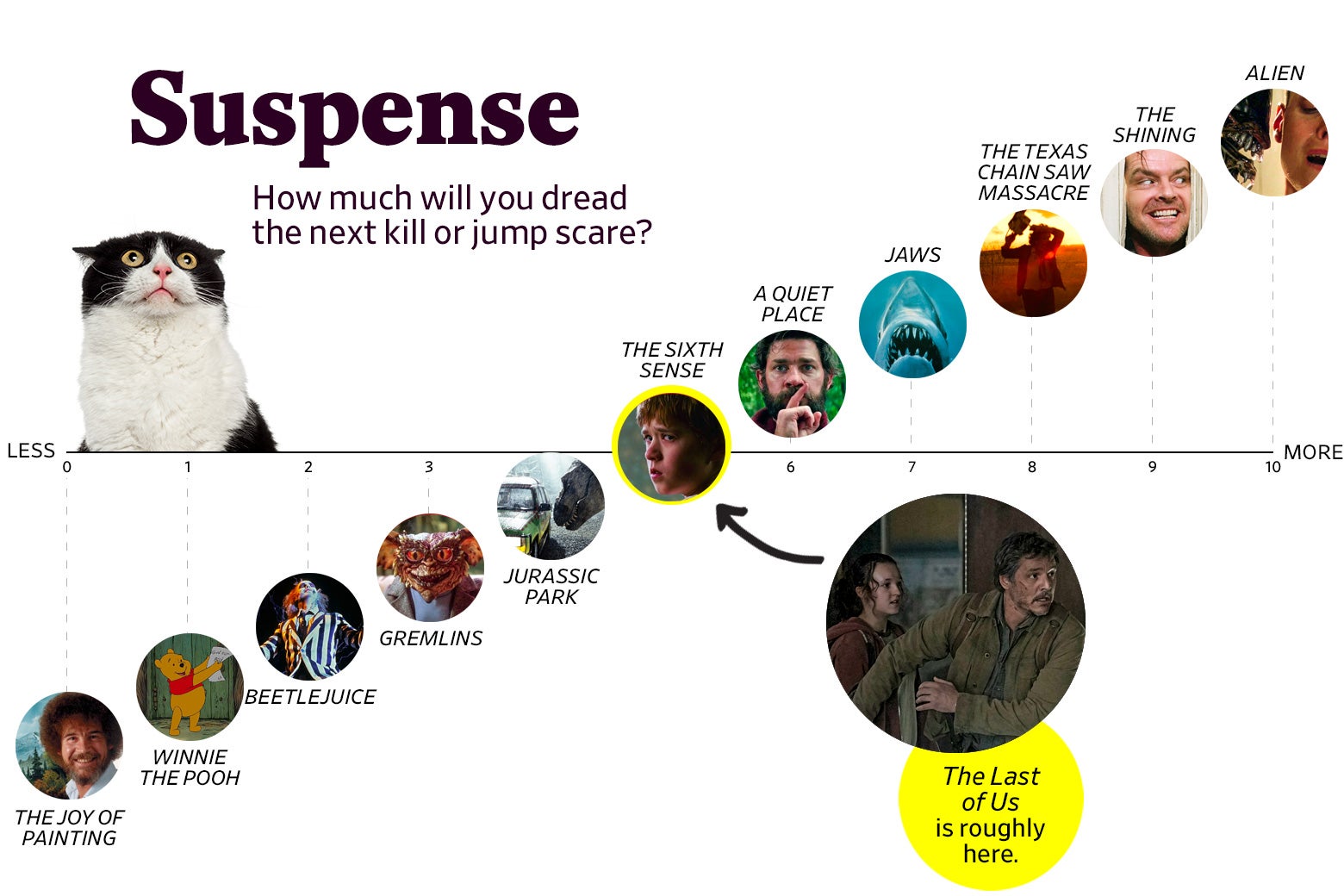 It becomes obvious fairly early in The Last of Us that the story doesn't really require anyone besides Joel and Ellie, which means every person they meet is effectively living on borrowed time. But the series' structure often branches off to introduce characters who don't figure in Joel and Ellie's quest—to get Ellie to a western outpost of the resistance movement known as the Fireflies—at all, and who sometimes barely even overlap with them. Those stories can end almost any way there is, and even when the end seems like a foregone conclusion, there are, even in the post-apocalypse, a lot of ways to die.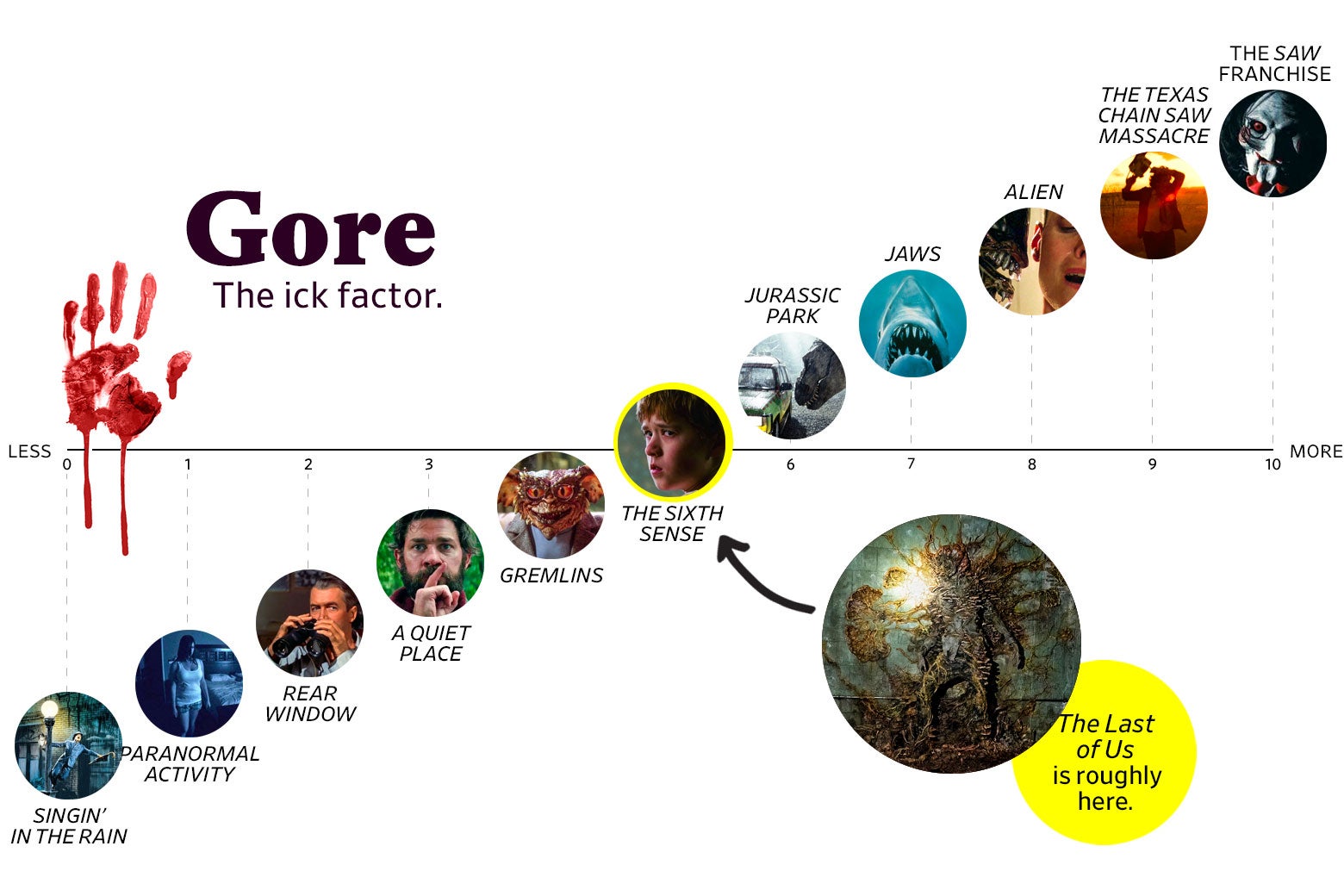 The Last of Us immediately begs the comparison with The Walking Dead, but one major difference is that the show is much less interested in watching people get torn to bits. Unlike the ravenous flesh-eaters of much zombie lore, the show's undead are controlled by a fungal parasite, called Cordyceps, whose main impulse is to replicate itself. That can be pretty gross, sometimes involving a mess of tendrils emerging from an infected body's mouth to glom onto a new host, but it's relatively bloodless, and if you can get over the fact that they used to be human, some of the show's overgrown creatures can look almost beautiful at times. The humans, however, can be awfully violent toward one another, sometimes in gruesomely inventive ways.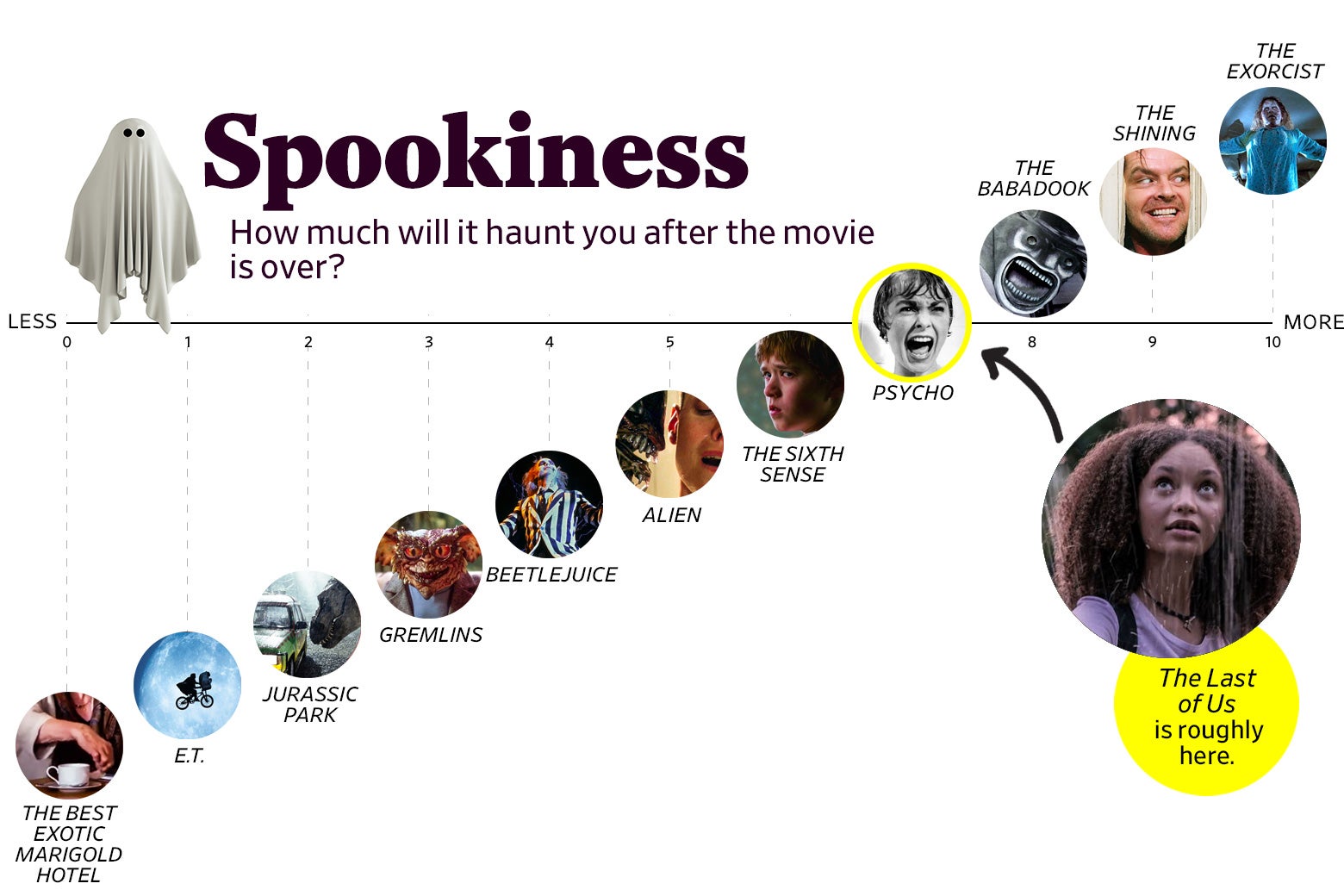 If The Last of Us has a core tradeoff, it's sacrificing imminent danger for ambient dread. There are only so many ways an infected corpse can lunge out of the darkness at characters we know have to survive, including one we're told is immune to the fungus. But surviving takes a toll on them, as do the things they have to do to stay alive, and there's no practical limit to how much awfulness Joel and Ellie will have to see and perpetrate. There's no Scaredy Scale ranking for sadness, but if there were, this show would be close to a 10. Instead, we'll just say that for a world in which there's nothing supernatural, this one has plenty that will haunt you for a while.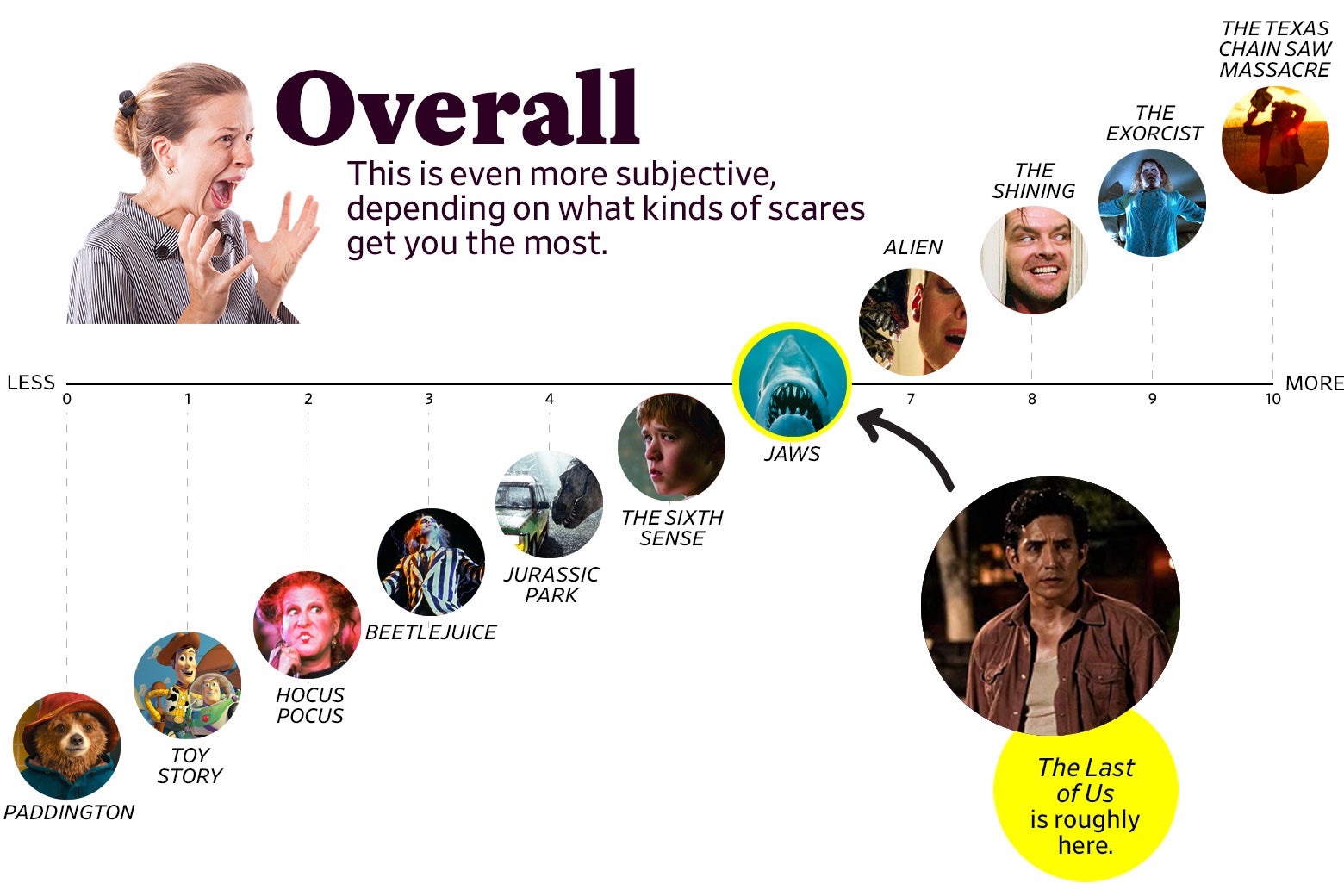 Neither The Last of Us' persistent melancholy nor its occasional brutality fit the textbook definition of scary, but the show can be downright unsettling at times, in ways that last much longer than the occasional jolt.