It's been nearly 99 years since Max Brod began the immense project of disobeying the literary will of his friend Franz Kafka, who died of tuberculosis shortly before his 41st birthday. Since then, Kafka has become the unwitting voice of the entire modernist genre, and Brod, who a hundred years ago was a more famous writer than his friend, is now primarily known as a literary executor.
We celebrate Brod for that historical act of disobedience, which midwifed his friend's genius into the literary universe. But Brod also heavily edited Kafka's now-famous stories and novels and, most interestingly, bowdlerized his diaries. While it was no small task to extract Kafka's journals from the shopping lists, story snippets, and letter drafts—Kafka famously piled all of his writing into the same notebook—Brod didn't stop at cleaning up Kafka's grammar and spelling. He also redacted a trove of prose he found unbecoming, including unflattering remarks about prominent individuals (e.g., Brod himself), as well as Kafka's more lurid sexual passages—especially anything that might have been deemed what we would now call pan-curious.
Thanks to a blistering new translation by acclaimed translator and writer Ross Benjamin, the NC-17 Diaries of Franz Kafka are, for the first time, available to the English-speaking world. Anglophone Kafka fans are about to find out that the author of The Trial also once fantasized in great detail about a friend "stuffing his giant member" into women. He remains the voice of interwar alienation and discontent many of us grew up with, but, like all of us, he had an imperfect and sometimes raunchy imagination. I recently spoke with Benjamin about weirdo Franz Kafka scribbling away in his gross journals. Very much unlike this 700-page behemoth—which contains the exact contents of Kafka's notebooks, in order—our conversation has been edited for length.
Translated by Ross Benjamin. Schocken.
Slate receives a commission when you purchase items using the links on this page. Thank you for your support.
Rebecca Schuman: When people read a translated work, they often forget that the words they are reading are not actually the words the author wrote, you know? What were some of the most challenging elements of Kafka's language to render as natively as possible into English while still somehow preserving Kafka's voice?
Ross Benjamin: One of the most challenging elements was the fragmentary, unpolished nature of the original text. The German critical edition of the diaries is a faithful transcription of Kafka's handwritten notebooks. As such, it leaves untouched all the rough edges and idiosyncrasies of the writing. In my translation, I resisted any temptation to tidy up the prose, reproducing his misspellings, sparse and unorthodox punctuation, slips of the pen, and occasionally muddled syntax.
What were the primary risks of preserving rawness like this?
It meant rendering in English even hastily scribbled stray thoughts that sometimes barely verged on sense. It's possible that, like many diarists, Kafka himself didn't know exactly what was going on inside his head until he set his pen to the page to find out. This was one of the most difficult tasks for me: to translate so much that I found baffling, and to translate as precisely as possible what I found baffling about it.
Can you give us a few spoilers about the fully realized Kafka that may surprise some of the more pearl-clutching of his English-speaking readership?
If you thought of Kafka as a pure, ascetic literary saint, elevated above the carnal, you might not want to read his diary entries on visits to brothels, in which prostitutes are subjected to the diarist's lewd gaze: "Hair runs thickly from her navel to her private parts." I don't know why anyone would be particularly invested in Kafka being attracted only to women, but passages in the diaries that were censored in the previous edition suggest he had homoerotic desires too, such as this note he jotted down during his stay at a nudist sanatorium: "2 beautiful Swedish boys with long legs, which are so formed and taut that one could really only run one's tongue along them."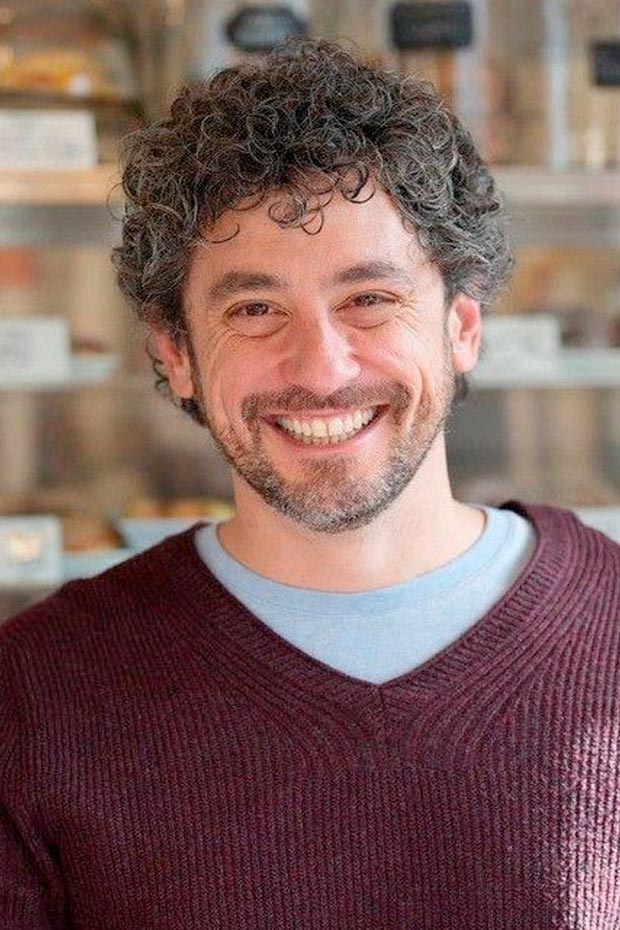 Wow, Kafka sounds a little bit freaky. What else should we (possibly) brace ourselves for?
Well, there's this formerly deleted line from his description of a fellow train passenger in the travel diaries: "His apparently sizable member makes a large bulge in his pants." And in an entry about his father suffering a bout of anxiety about his business, there's a line that had been left out, presumably to spare readers who might feel squeamish about it: "Later I thought, he is lying beside my mother, let him press himself against her, close kindred flesh must be soothing."
You've said you want to present these Diaries as a "workshop" or "laboratory" that shows readers how Kafka "wrought and wrestled" his now-iconic literary sensibility into being. Why?
What I seek to bring out in any translation is what most strikes me in the original work as singular, important, appealing, exciting, or even strange and mystifying. Generally, I'm far less interested in a "smooth flow" as a value in itself than in how the text to be translated flows, smoothly or otherwise. Kafka's diaries, of course, are not a cohesive work but a disarray of disparate scraps of writing—a staccato, scattershot succession of abortive attempts to externalize what Kafka called "the tremendous world I have in my head."
Has your opinion of Kafka changed during this project?
It's definitely more complicated after translating the diaries. To give just one example, I am less wedded to a picture of Kafka as emblematic of the authentic tortured artist. That's not to say that I don't think his inner struggles were real and sincerely felt, but that translating his diaries made me keenly aware of his always-present impulse to give literary form to what he set down on the page. There's a letter he drafted in his diary, to his boss, in which he even appears to be doing the tortured artist shtick as a disarming, somewhat manipulative tactic to excuse his absence from the office. Now, even when I read his most soul-baring passages, I can see him poetizing, inventing an aesthetic and a persona. To call it shtick might sound trivializing, but the Yiddish word is perhaps apt, because there's a certain Jewish inheritance of anxiety and suffering that goes hand in hand with the performance of anxiety and suffering. Kafka made an art of kvetching, comic and emotional self-dramatization.
The Kafka world has a fraught relationship with Max Brod. On the one hand, we owe Brod the existence of Kafka as "the representative genius of the modern age" (as you put it). But the liberties he took with the work warped it in a way that may be indelible, despite decades of labor to remove his imprint. Tell me a little bit about the pressure you, in turn, have felt as essentially the sole facilitator of the "unsanitized" Kafka into the English-speaking world.
Thankfully, I didn't quite have that sense of myself, which might have been incapacitating. Brod himself, despite having used his position as literary executor to shape Kafka's legacy according to agendas that we may now challenge, recognized that there would be later editions, prepared with more scholarly rigor, to supplant his own. So do I expect the reconsideration and reinvention of Kafka to go on beyond my own contribution. But even though I didn't regard myself as the "sole facilitator," the pressure I felt was daunting. It mostly came from the desire to do justice to the diaries without becoming an intrusive, usurping presence, without narrowing the range of interpretive possibilities opened up by the original text. Over the past eight years, there were many times when I wondered how translating a repository of stabs in the dark could amount to anything but a potentially interminable process of taking stabs in the dark.
Eight years! Why, that's almost as long as Kafka spent tortured by the composition of The Trial. Luckily you didn't have to die to stop working on this?
No, but when I finally delivered the manuscript to my publisher, I'd just turned 40, Kafka's age when he died in 1924.
Was that expected, or did you end up blowing a bunch of deadlines?
The latter. It was a rather Kafka-like predicament: By striving so obsessively for certainty where none was attainable, I inevitably found myself caught in perpetual spirals of doubt, endlessly circling back to revisit unresolved conundrums. Then I'd come to a line in the diaries like, "My doubts stand in a circle around every word, I see them before I see the word," and had to laugh. For some time my children thought "Kafka" was what my job was called: "Mommy is a teacher, and Daddy does Kafka."