Celebrity Amazon stores give famous people the chance to leverage their public image to help sell a curated collection of products. Heidi Klum's store, for example, features her line of lingerie, dress tape, and nipple covers, which makes sense because she rose to fame as a model. Meek Mill's store contains a link to the documentary Free Meek, about his 2017 arrest and the aftermath, as well as his albums and Puma products, because he is a musician and a Puma collaborator. In Zac Efron's store, you'll find a hodgepodge of workout gear and protein powders—because the dude is ripped—and also a mattress, because sometimes he is asleep.
So, what can we glean about Jeremy Renner from his new Amazon store, launched Tuesday as part of the company's "Fall Outdoor Event"? The first thing you'll notice is that there's plenty of archery paraphernalia to be found—arrows, a four-sided target, a beginner bow for kids—likely an acknowledgement of Renner's most famous role as Hawkeye, the Katniss Everdeen of the Avengers. There's also camping equipment, accompanied by quotes from Renner that make him out to be a modern-day Henry David Thoreau, such as "Nature is therapeutic to me, always has been. Living in the mountains at elevation, with no traffic, clean air, clean water, and being surrounded by the oldest living things on the planet is nothing short of majestic."
Except that the accompanying photos of Renner, taken at his home on Lake Tahoe, distract from his rugged outdoorsman image, because in posing with the items, Renner keeps ever-so-slightly misusing them. Now, I have no doubt that the man knows how to correctly use a bow and arrow. But in the photo, he's dramatically pointing it away from the target. Why? What or who is he planning to shoot?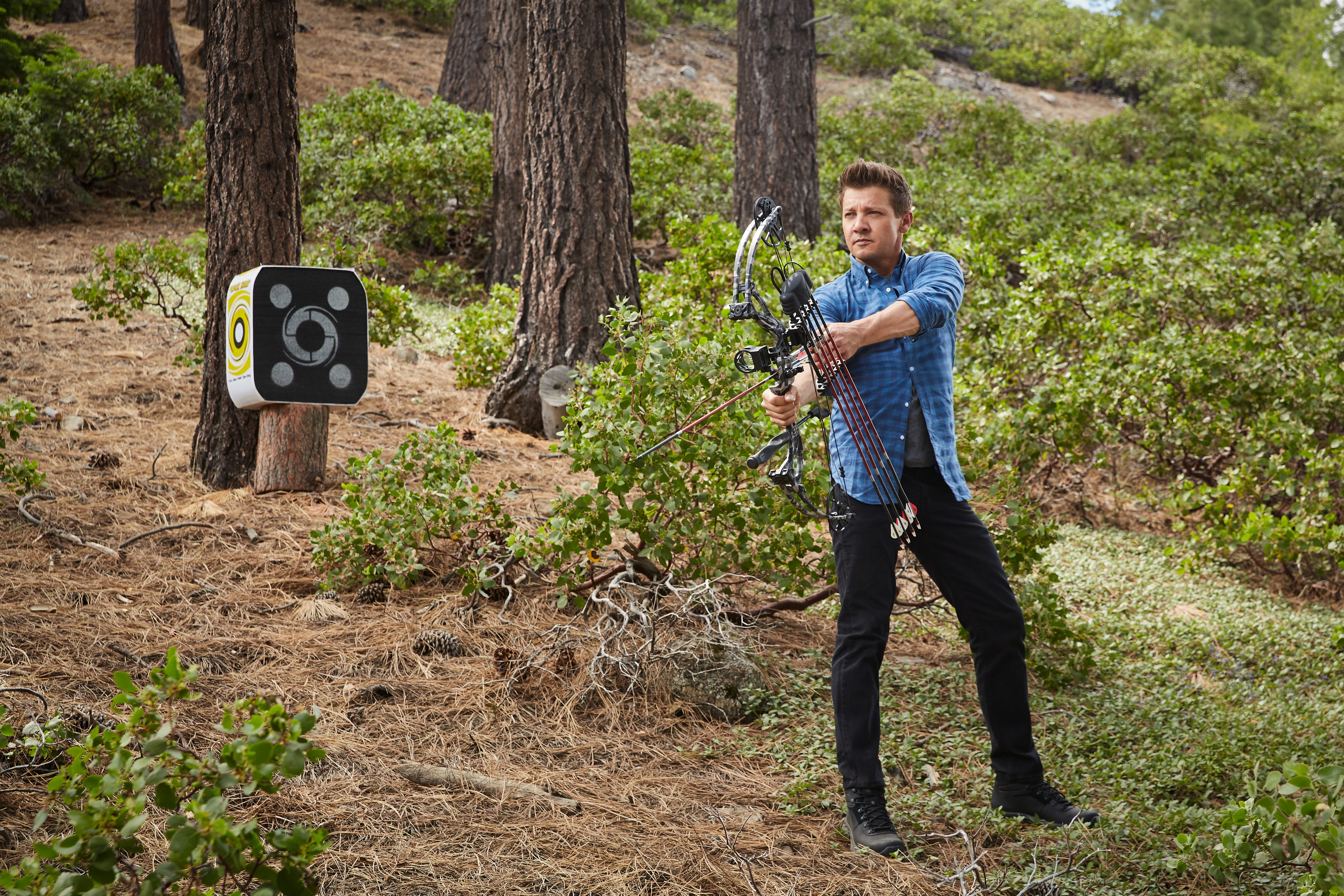 The same goes for the Penn Fierce II Spinning Fishing Reel & Rod Combo. Sure, Renner looks intense and brawny using it, but … did he even cast a line? Maybe he did, but we can't see that from the photo, so it looks like he's just kinda standing there with one foot on a rock.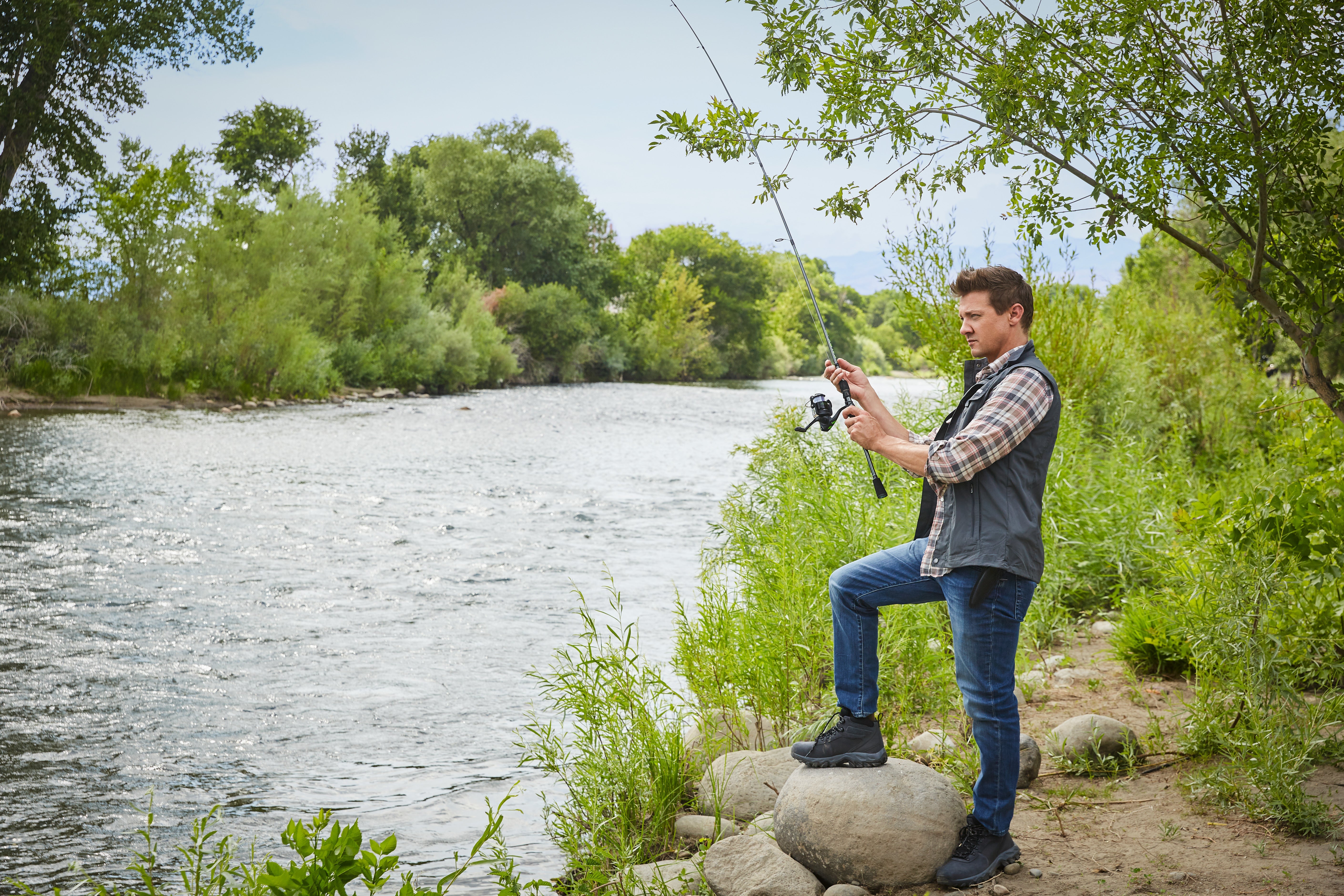 Renner also uses his own eyeballs to look at things instead of the very expensive binoculars he is holding, which, that's not how binoculars work.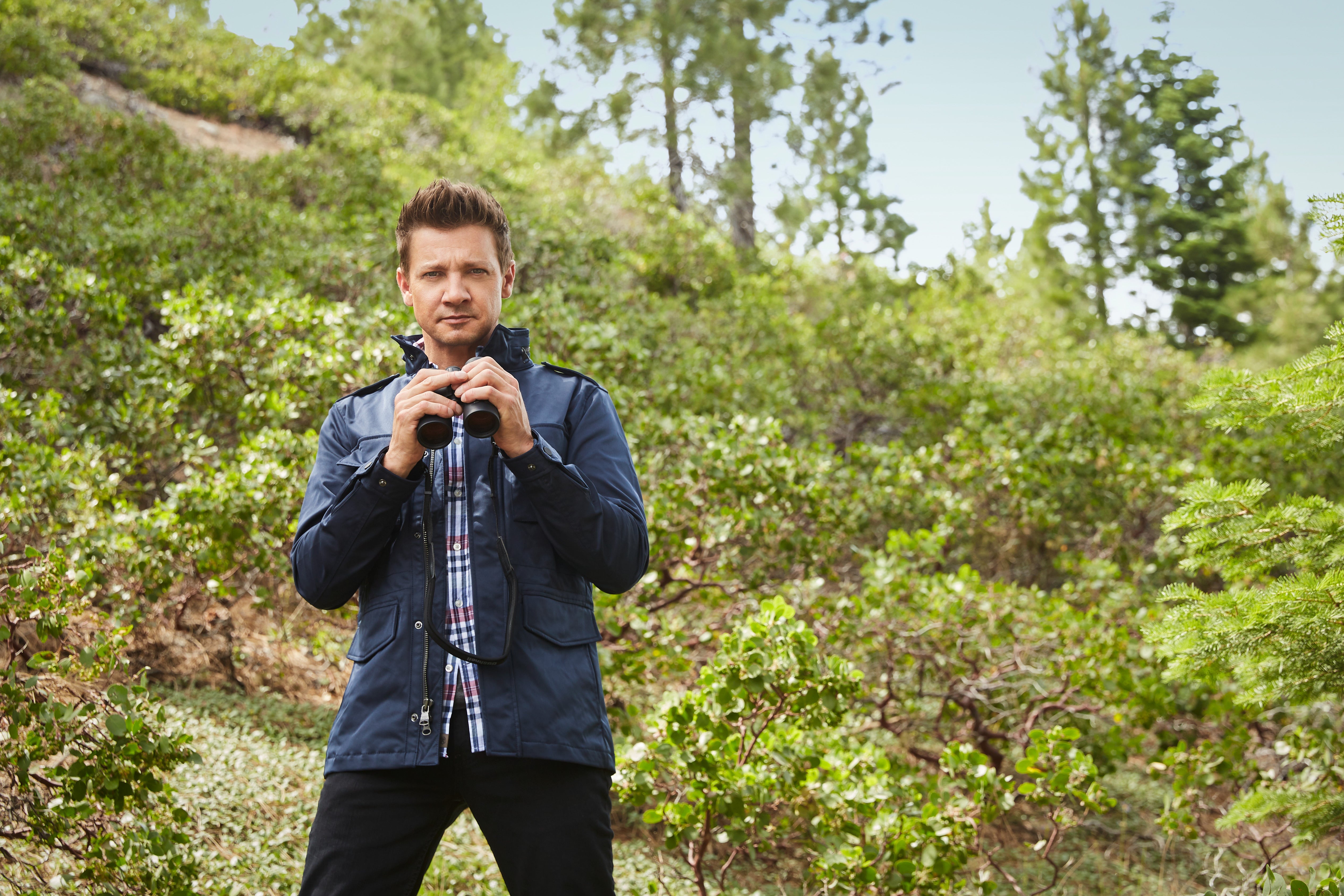 This next photo does not feature Renner misusing a product, per se (although I'm not certain the manufacturers of that knife would endorse dangling it aimlessly in between your legs). But he is blatantly ignoring safety protocols for building a campfire. There are a bunch of flammable objects surrounding that fire pit, including pinecones and a tree with low-hanging branches, when best practices clearly state that you are supposed to clear a 10-foot radius.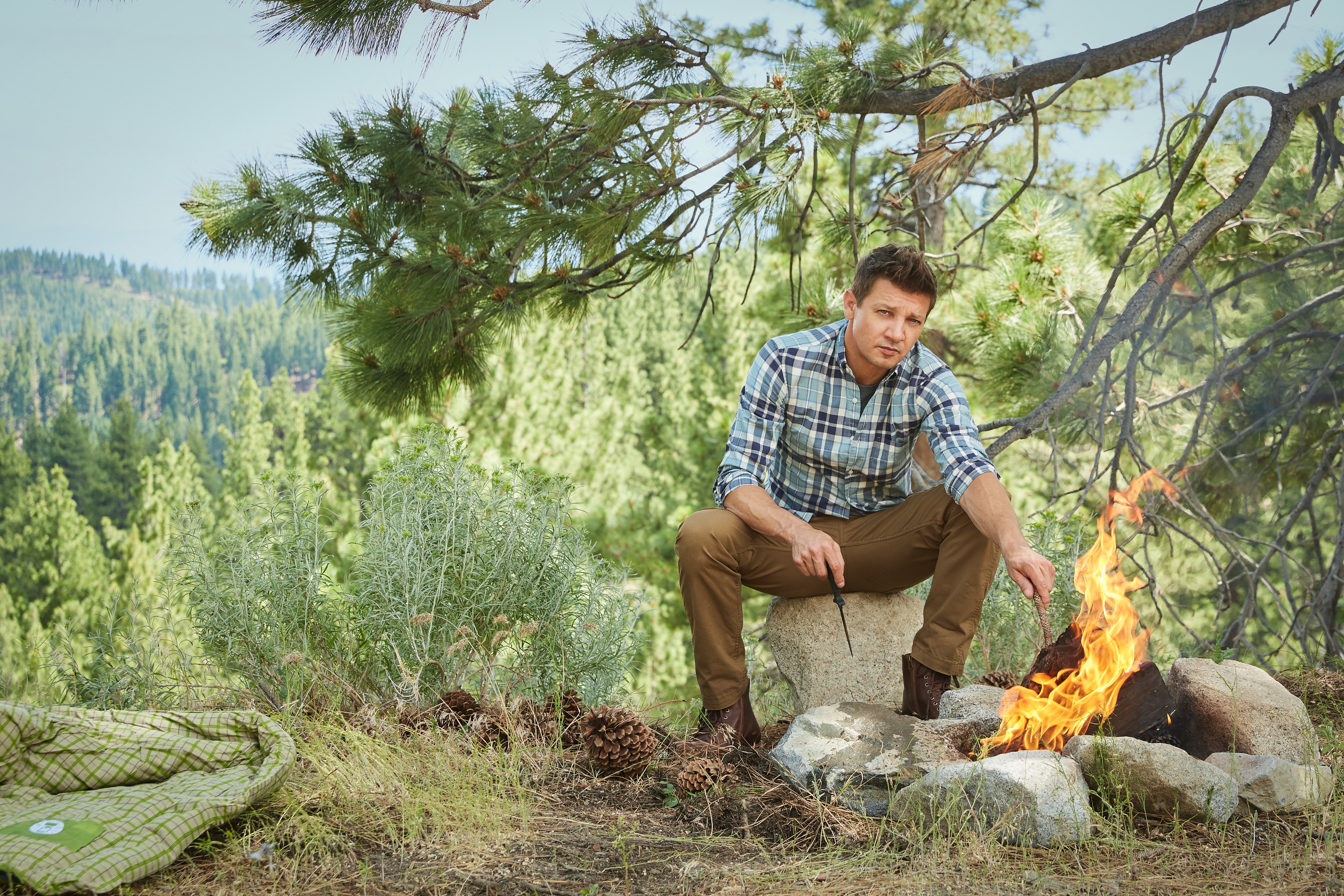 Renner does recommend some pretty nifty-looking products in his store, including a scent eliminator for de-funking clothes and gear, as well as a few practical favorites, such as beef jerky, bear spray, and a bath treatment for poison ivy. I guess it's hard to look cool using that last one, though.