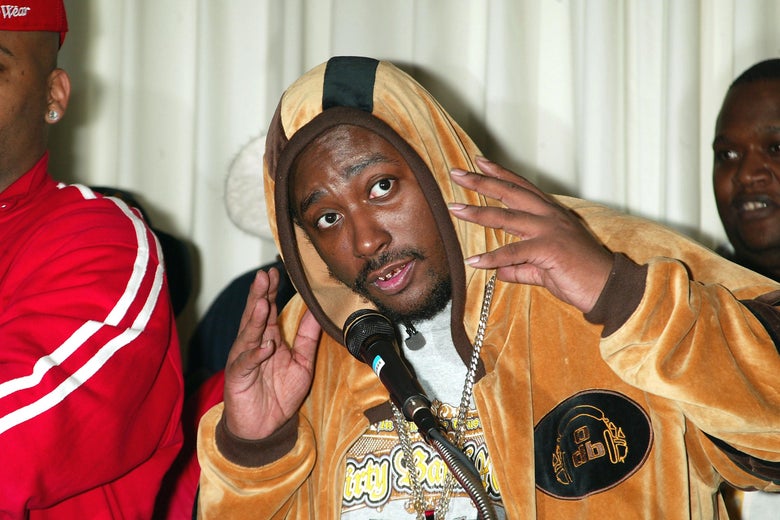 Good news, Shaolin: Founding Wu-Tang Clan Ol' Dirty Bastard, who died of an overdose in 2004, is being reborn as a cryptocurrency called ODBCoin. It will hit the markets on December 1. The cryptocurrency comes from the rapper's estate, which will manage the profits to advance the music career of ODB's son Barson Unique Jones, who calls himself—what else—Young Dirty Bastard.
In an interview with Breaker Magazine, YDB and Bryce Weiner, CEO of the cryptocurrency exchange AltMarket, said the idea came after Kanye West legally shut down a cryptocurrency that was to be called Coinye. "That case formed the legal foundation for being able to create officially branded cryptocurrencies within the industry," explained Weiner. The rapper said that digital currency will "change everything you know." Theirs will begin selling at $1 per coin.
Weiner calls OBDCoin "proof of fan," which lets them "create a real superfan-engagement mechanism where we can empirically tell who someone's number one fan really is." In other words, it's crypto for groupies. YDB said he would save the profits and make sure "they go for the right quality music," which will include a collaboration with Wu-Tang Clan's RZA. The rapper is certain they'll succeed, "because we have soul."
Support our independent journalism
Readers like you make our work possible. Help us continue to provide the reporting, commentary, and criticism you won't find anywhere else.
Join Slate Plus
Join
---