"Is this the real life? Is this just fantasy?" asks the opening lyric of the song that gives Bohemian Rhapsody its name, and the movie has a bit of both. With the only remaining members of Queen acting as executive producers on the Freddie Mercury biopic (bassist John Deacon retired following Mercury's death in 1991), the filmmakers have access to the full library of Queen's songs and to the band's memories. But with cooperation there is always the danger of smoothing the rough edges, and the movie, based on a screenplay by Anthony McCarten, does a bit of that, too. Below, we break down what's the truth and what's artistic license.
Young Freddie aka Farrokh Bulsara (Rami Malek)

As in the movie, Freddie Mercury was born Farrokh Bulsara and remains the only known rock star of Parsi descent. As one character explains, Parsis trace their ancestry to members of the Zoroastrian religion who fled Persia to India to escape persecution more than a millennium ago. However, Mercury was actually born in what was then the British protectorate of Zanzibar in present-day Tanzania. He lived there and in India before he, his parents, and his younger sister moved to England when he was a teenager. The movie alludes to all of this only briefly and begins with Mercury in England.
Freddie the Cat Man

Before flashing back to young Freddie, the movie opens with Mercury at home in 1985 preparing for Queen's performance at Live Aid. At least six cats are shown having the run of Freddie's lavish London townhouse, and at one point he mentions that each one has its own bedroom. He's also shown asking for one to be put on the phone when he calls home from the road.

This is all true. "He'd get to a hotel, we'd dial through and he really would talk to his cats," wrote Peter Freestone, Mercury's personal assistant during the singer's final 12 years. Mercury's close friend Mary Austin "would hold Tom and Jerry in turn up to the receiver to listen to Freddie talking. This continued throughout the years with succeeding feline occupants of his houses." And in his memoir Mercury and Me, Jim Hutton, Mercury's last romantic partner, recalled that "Freddie treated the cats like his own children." Mercury even dedicated a song, "Delilah," to his favorite feline.
Mary Austin (Lucy Boynton), Mercury's Partner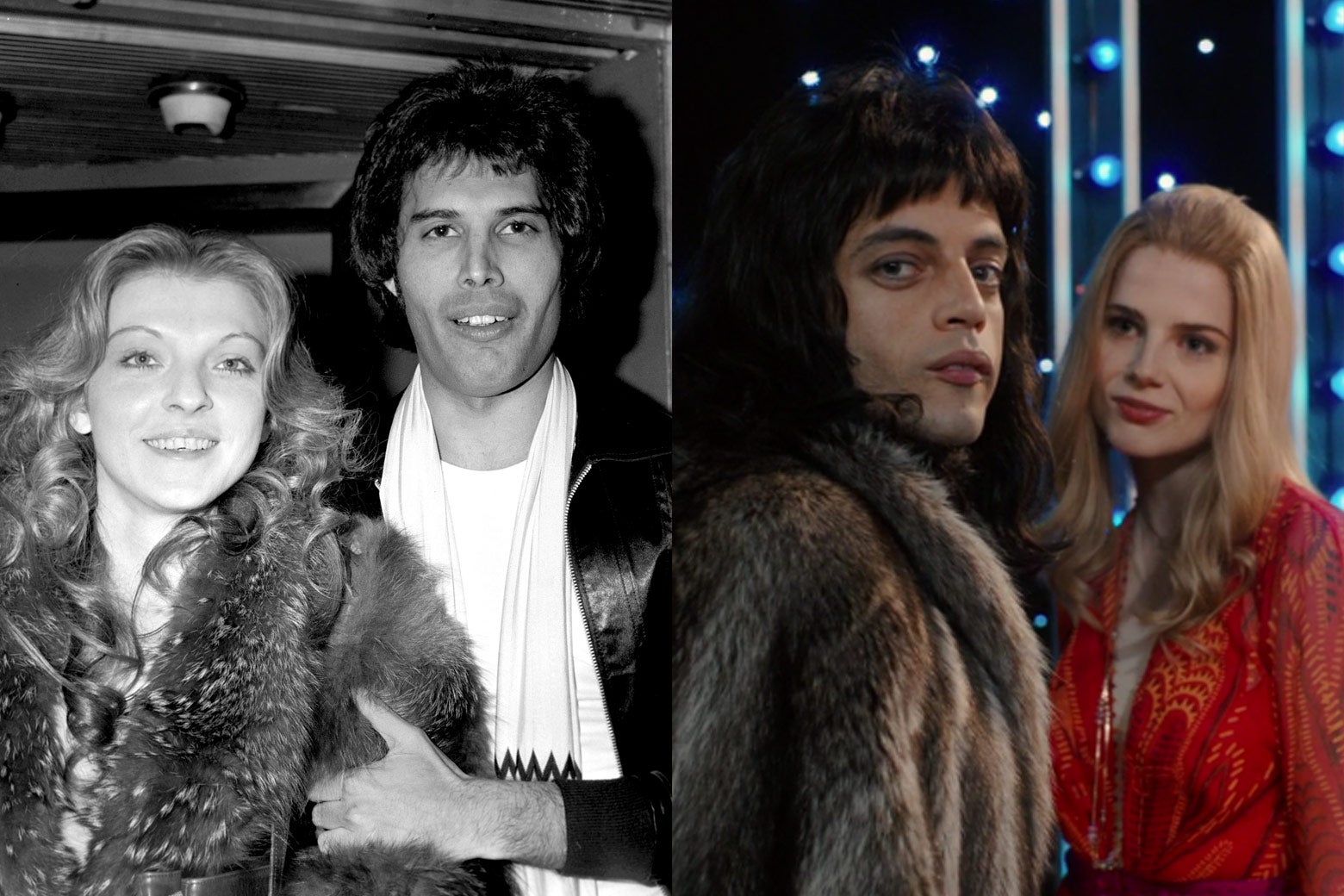 After the flash forward to Live Aid, the movie shows Freddie starting to explore the London music scene as a fresh-faced 18-year-old, a '70s androgyne in the Marc Bolan mode, given to long scarves and sparkly jackets. During this period, he meets sympathetic shop girl Mary Austin, and the two soon become lovers. They live together for six years until Freddie becomes aware that he is at the very least bisexual and confesses to Mary he has had affairs with men on the road. She moves out but only across the road, and the two remain close, though less so after Austin marries. But until the end, she remains his anchor, the person he reveals his true self to and to whom he turned for support in difficult situations.
This all may seem unexpected, but it's true. (Well, mostly: Although Austin was indeed a sales assistant at hip boutique Biba, she actually met Mercury at the market stall he ran with Roger Taylor in nearby Kensington Market.) Mercury did live with Austin for six years and in a documentary said, "The only friend I've got is Mary, and I don't want anybody else. To me, she was my common-law wife. To me, it was a marriage." Photographer Mick Rock also recalled Mercury "dabbling" in relationships with women ("I do know of one or two names!" he said). Austin did indeed move into a flat near Mercury's townhouse, one paid for by Mercury's company. However, while the film suggests Austin moved out of Mercury's orbit except as a dear friend and confidante after she became involved with the father of her children, she in fact acted as the company secretary for his music and publishing businesses, a job he created for her, and nursed him in his last illness. The extent to which Mercury valued Austin is shown by the fact that he left her half his estate, including the Kensington townhouse, and entrusted her with the task of burying his ashes, making her promise never to reveal their whereabouts. To this day she has kept the secret.
The film leaves out another of Freddie's heterosexual relationships, one he struck up in Munich with Barbara Valentin, a soft-porn actress who appeared in some of Rainer Fassbinder's films. According to biographer Lesley-Ann Jones, Mercury was in bed with Valentin and another man when the German police burst in on a tax raid.
The Formation of Queen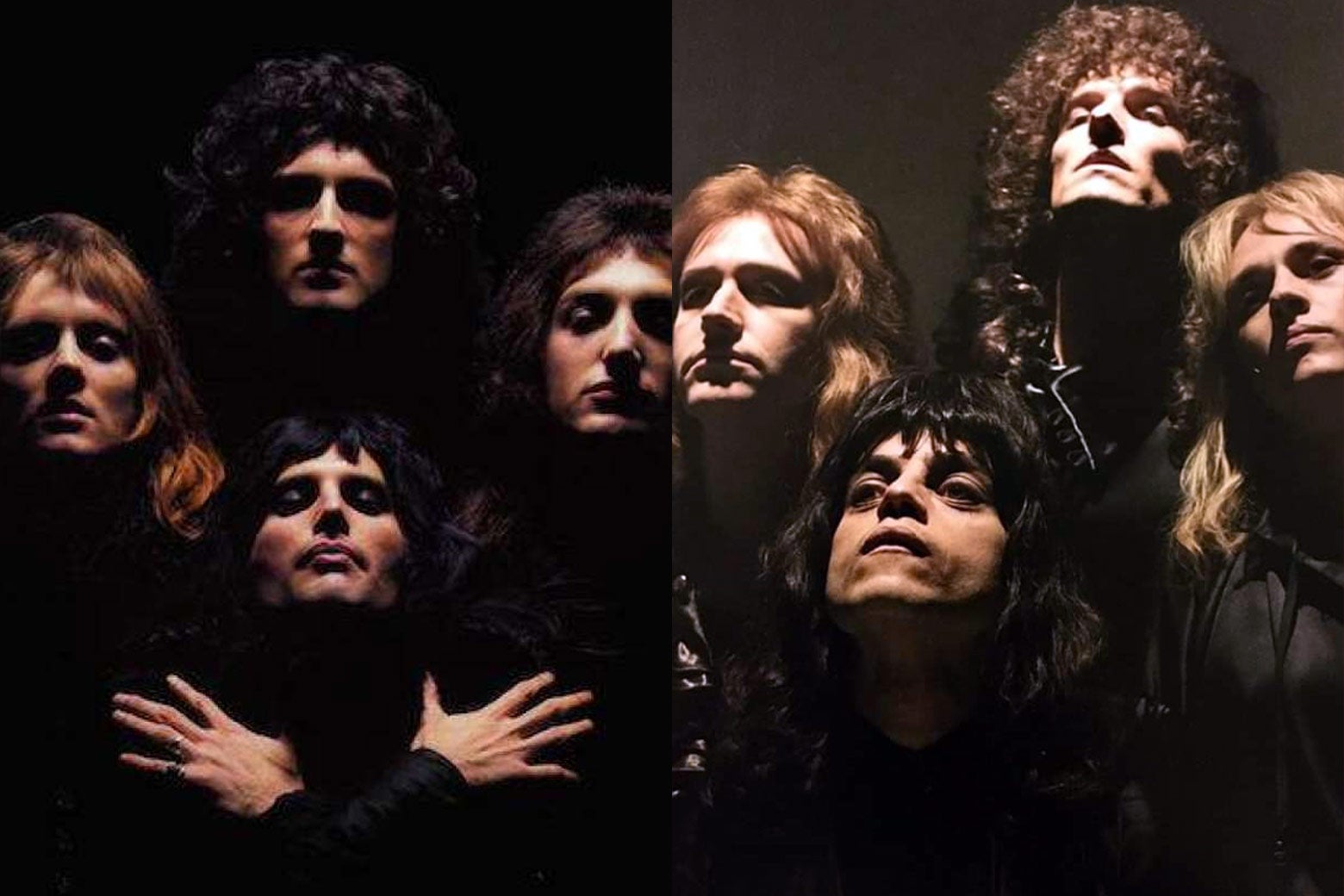 In the film version, the youthful Mercury is working as a baggage handler at Heathrow Airport while spending his evenings checking out London's music scene. He is particularly taken with a band called Smile, and hanging out in an alley at one of their gigs, he overhears Tim Staffell, Smile's lead singer, tell fellow band members Roger Taylor and Brian May that he's quitting. Mercury suggests himself as a replacement. May and Taylor are understandably dubious about this inexperienced stranger, but then Mercury treats them to an impromptu performance, and they agree to give him a trial.
There is quite a lot of compression going on in this version of the band's origins. In reality, Mercury knew Staffell from the Ealing Art College, where they were both students, and in fact Staffell, a singer and bass player, introduced Mercury to his bandmates in 1968. Mercury, who had drifted through other groups as a keyboard player, always wanted to be the band's lead singer, sometimes shouting, "If I was your singer, I'd show you how it was done," from the audience and already offering unsolicited advice on image and performance, telling them, according to May, "You're not dressing right, you're not addressing the audience properly. There's always opportunity to connect." In fact, by the time Staffell quit, May, Taylor, and Mercury (then still Bulsara) were sharing an apartment, so when the vacancy arose, Mercury was the natural person to fill it.
Also accurate is the movie's explanation of Mercury's overbite: He really did have four extra teeth in the back of his upper jaw, and as this scene suggests, he believed they gave his voice an extra boost.
Paul Prenter (Allen Leech)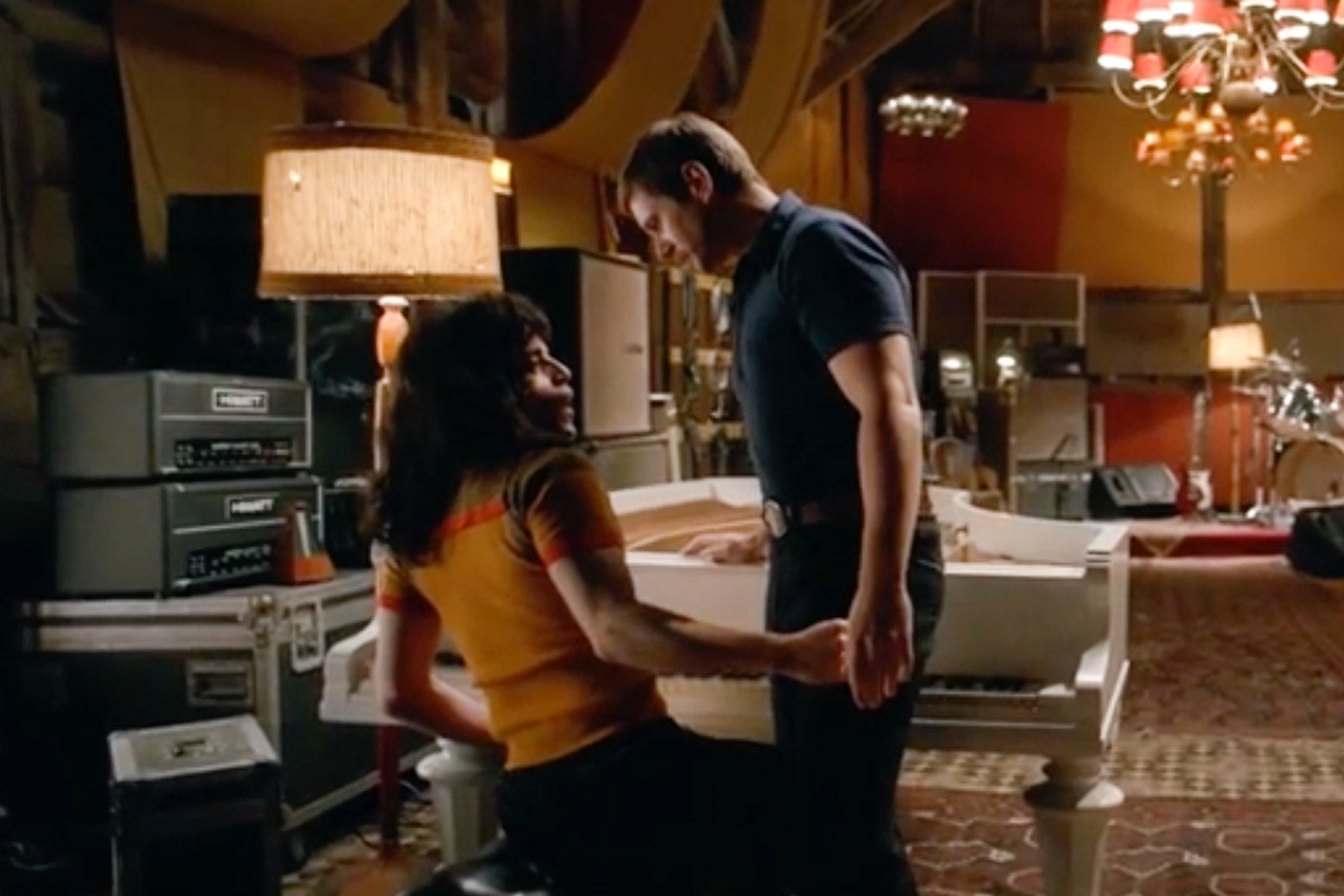 As far as the film is concerned, the villain of Mercury's story is Paul Prenter (who died in 1991 so is no longer around to sue), who started as deputy to the band's then-manager John Reid (Aidan Gillen) before taking over managing Mercury himself. The film shows Prenter betraying Reid by encouraging him to pitch Mercury on a solo deal with CBS Records (one that Prenter himself will later get Mercury to sign) and then leaving him out to dry when the pitch prompts Mercury to fire Reid for his disloyalty to the other members of the band. After Mercury argues with the band and moves to Munich, Prenter turns Mercury's house into party central and isolates the singer further by not passing along phone messages from old friends like Austin and May. Increasingly weak and ill, Mercury finally dumps Prenter after a visiting Austin persuades him to move back to England.
Prenter was Mercury's manager from around 1980 to 1985, and it's true that he wasn't always popular with the band's other members. When the band's 1982 album Hot Space did not have the same critical or commercial success as previous efforts (although it does have the wonderful "Under Pressure," co-written by David Bowie), May and Taylor blamed the failure on Prenter's malign musical influence.

But Prenter wasn't to blame for all the band's struggles. The band as a whole had all been participants in Munich's nightlife when they recorded The Game there in 1979 and 1980 and were already quarreling. "We went through a bad period in Munich" May told Mojo magazine in 1999. "We struggled bitterly with each other. I remember John saying I didn't play the kind of guitar he wanted on his songs. We all tried [to] leave the band more than once," he said, even though Mercury is presented in the film as the only one who leaves the band to pursue solo projects.
Nevertheless, several band associates have asserted that Prenter was generally regarded as a self-serving parasite, a reputation sealed when he gave a tell-all interview to the British tabloid the Sun that outed the very private Mercury and revealed Jim Hutton was Mercury's lover when Hutton hadn't told his parents yet.
Ray Foster (Mike Myers)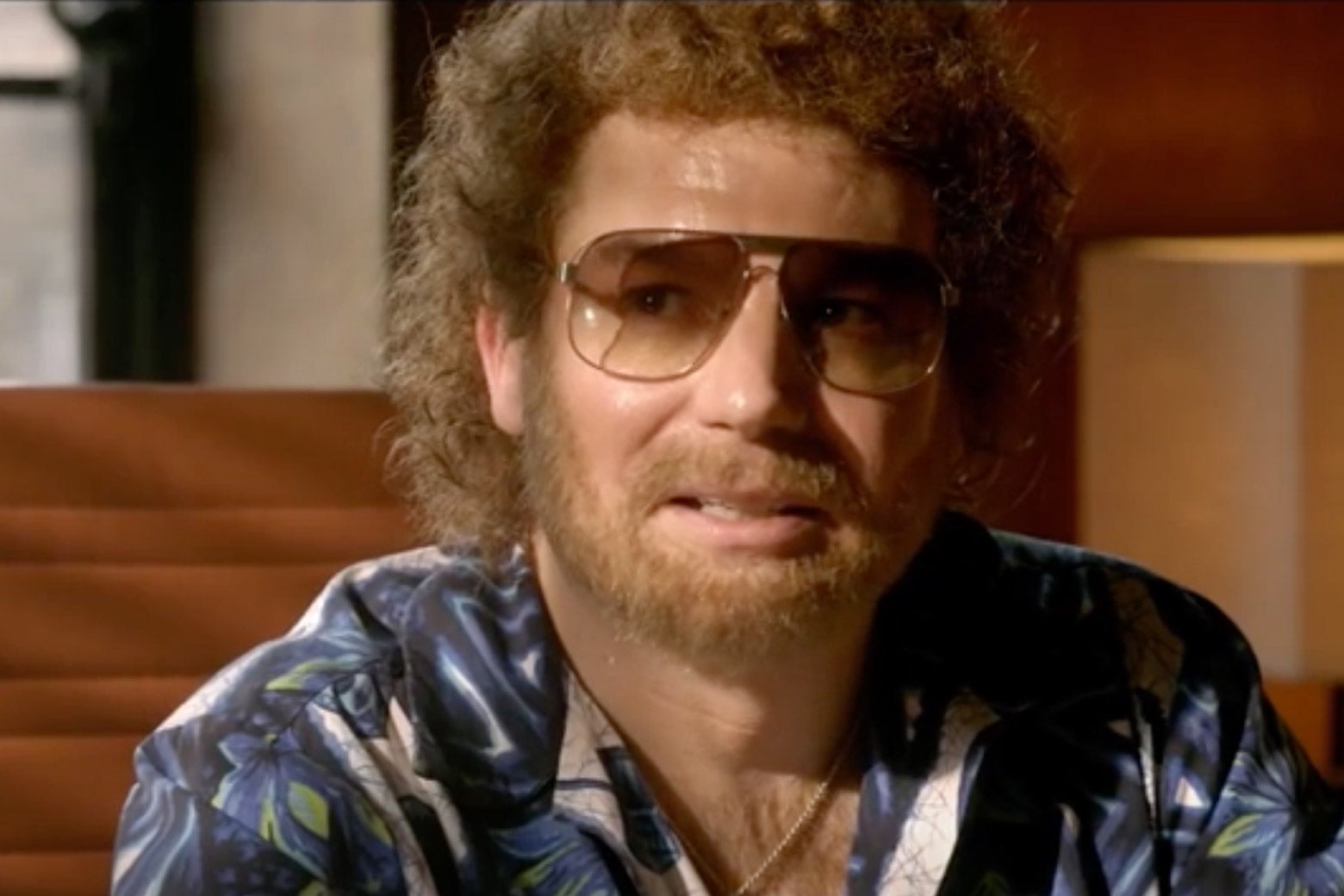 It's true that the band's label, EMI, blushed at the idea of releasing the nearly six-minute "Bohemian Rhapsody" as a single and that they only gave the selection their blessing after the gay DJ Kenny Everett, a friend of Mercury's, began to go rogue and play the suite on the radio. However, the character of Ray Foster seems to have been invented for the movie. Perhaps this was all an excuse to have Myers, the eventual star of Wayne's World, mutter a line about how no teenagers would ever rock out to such a song in their cars.
HIV Diagnosis
The film shows Mercury getting increasingly sickly in Munich. Returning to London in 1985, he receives his diagnosis and tells his bandmates the news shortly before the concert. They, along with Austin and Hutton, watch him give the performance of his life knowing there is a death sentence hanging over him.
This is perhaps the movie's biggest departure from the facts. It's widely disputed when, precisely, Mercury contracted the disease—biographer Jones claims it could have been as early as 1982—but he lived for six more years after the Live Aid performance and didn't tell his bandmates about his diagnosis until 1989. Taylor recalled Mercury saying, "You probably realize what my problem is. Well, that's it and I don't want it to make a difference. I don't want it to be known. I don't want to talk about it. I just want to get on and work until I fucking well drop," and this is what he did. Despite rumors fueled by Mercury's increasingly gaunt appearance, colleagues and friends continued to deny he was ill, until Mercury released a statement acknowledging he had the disease the day before his death.
Live Aid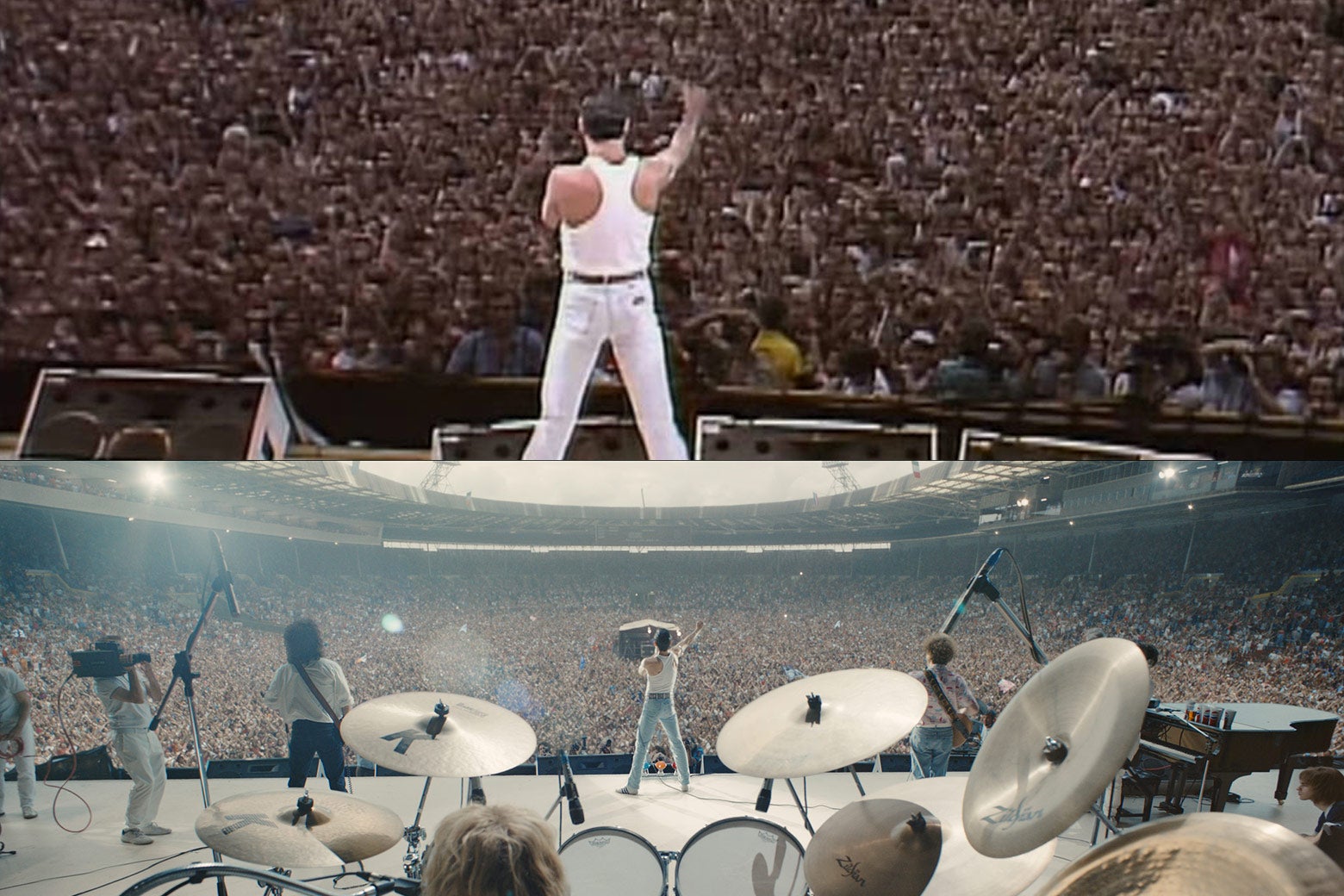 In the movie version of events, Mercury, misled into a solo deal by the deceitful Prenter, quits the band to do his own thing, creating some acrimony. When Bob Geldof offers the Live Aid slot in spring 1985, Mercury wants to do it, but it will mean making up with his bandmates. He calls a meeting and after some groveling and mea culpas, they take him back with only a very short window to prepare for the broadcast.
In fact, it wasn't Queen's inter-group relationships but their relationship with Geldof that led to complications and the last-minuteness of their invitation. Geldof had left the band out of his late 1984 charity fundraising record, "Do They Know It's Christmas?," because the band was in bad odor among progressives due to first playing Argentina in 1981—when the country's military dictatorship was killing and "disappearing" leftists and ordinary citizens—and then compounding this by playing South Africa's Sun City venue in October 1984 despite the U.N. having asked entertainers to boycott the apartheid regime and the British Musicians' Union banning its members from playing Sun City. Meanwhile, there was no long breakup before the performance—they had returned from a world tour less than two months earlier—though their set (which is fairly faithfully reenacted) is widely considered one of the highlights of both Live Aid and Queen's career.
Jim Hutton (Aaron McCusker)

In the film, Mercury first meets Hutton when the latter is a cater-waiter cleaning up the townhouse after one of the singer's wild parties. The relationship doesn't develop until 1985 just before Live Aid, when Mercury tracks Hutton down, having worked his way through the phone book.

In fact, Mercury first approached Hutton, who was then a barber in London's swanky Savoy Hotel, at a gay club, but Hutton already had a partner and turned him down, though other accounts have them getting together immediately. In any event, the relationship evolved over the course of 1985, with Hutton moving into Mercury's home (initially working as the gardener and keeping his own apartment for two years). He stayed with the singer until the end.