South Korea's 2-1 victory over Japan at the Asian Games soccer final on Saturday earned star forward Son Heung-min a gold medal—and an exemption from nearly two years of mandatory military duty. South Korean law states that all able-bodied men of a certain age must perform 21 months of service in the armed forces, though athletes who medal at the Olympics or win gold at the Asian Games are excused. Son, a standout for English Premier League side Tottenham Hotspur, would have had to sacrifice the prime of his career had he lost on Saturday. He didn't, and Son's employers seem pretty happy about the result.
The Asian Games aren't officially recognized by FIFA, but Son's predicament ratcheted up the stakes for a tournament that rarely registers on the radar of world soccer. Nations field Under-23 squads, but teams are granted three spots for older participants. Given that this was the 26-year-old Son's last chance at a military exemption, he missed the start of Tottenham's season to try and lead South Korea to gold. He's likely the best player to ever play in this tournament, but victory wasn't a given, and South Korea faced multiple close calls along the way.
Saturday's final match headed into extra time after neither team could find a goal during regulation. Lee Seung-woo broke the deadlock in the 93rd minute, and Hwang Hee-chan added to South Korea's lead with a goal in the 101st. Japan's Ayase Ueda pulled one back in the second period of extra time, but South Korea held on, and the final whistle sparked jubilant celebrations from a squad of players who no longer have to think about cold barracks, stiff cots, or canteen cuisine.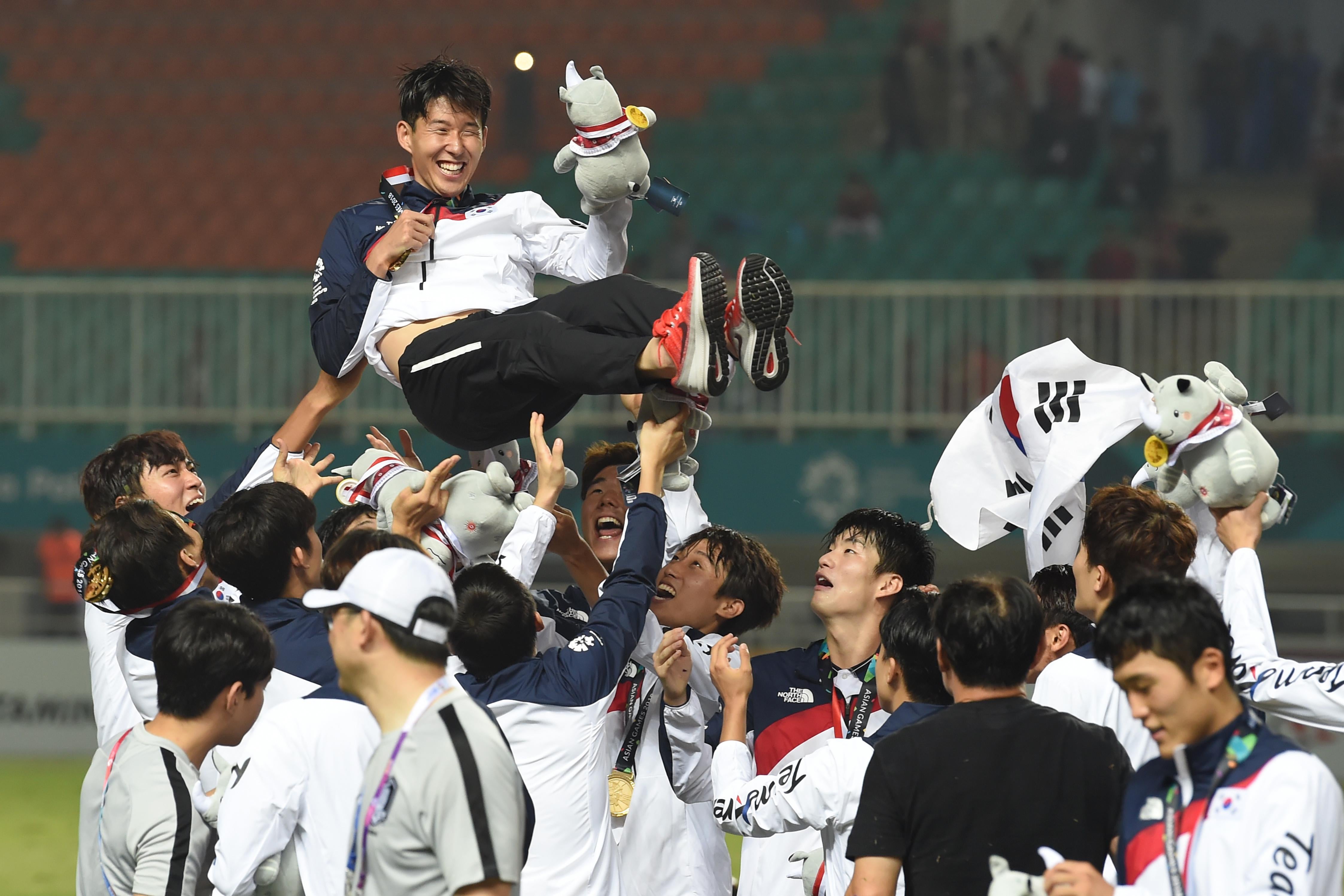 Some victories taste a little sweeter than others.