This past weekend, when the great jazz pianist Randy Weston died at 92, the online and media reaction was barely noticeable. That stood in sharp contrast to the vast mourning for Aretha Franklin, whose memorial service on Friday was a national event, attended by a cross-generational swath of religious and political figures (including the Clintons) and musical stars. Obviously, even at its height, Weston's impact was nowhere near the Queen of Soul's, but his story was compelling in its own right: He was a former State Department cultural ambassador alongside Duke Ellington and Louis Armstrong and one of the leaders of a successful crusade to reconnect black American music to its African roots. He was still performing as recently as a few months ago. But would even 1 American in 100 recognize his name?
Things were different in Franklin's own youth, when jazz was the hottest (and coolest) part of pop culture, and offered such a big tent that she was counted as a jazz singer herself. "More people in the United States listen to and enjoy jazz or near-jazz than any other music. Jazz is of tremendous importance for its quantity alone." That was Marshall Stearns, one of the founders of academic jazz studies, writing in 1956 to argue why his subject was worthy of serious scholarship. As Nate Chinen says in his fascinating and vital new book, Playing Changes: Jazz for the New Century, that passage now sounds bizarre, like a report from "a vanished culture." In fact, the music's status today is the complete opposite: Most people vaguely recognize jazz's cultural importance, but no one's expected to get too excited about it, unless they want to look as out of touch as Ryan Gosling's ridiculous hipster-jazz-bro character from the movie La La Land.
One benefit of Playing Changes is that it explains how that reversal came about. But primarily, Chinen wants to document what happened after jazz lost its cultural dominance—its evolution in the past few decades into a much woolier, more various, and more relevant arena than most of the public might imagine. The author had a perfect perch to track that development as a New York Times jazz critic for more than a dozen years. (He now directs editorial content for an NPR-affiliated jazz station.) His book, like a great trumpet solo, arrives perfectly timed, just behind the beat, because the past couple of years have suggested that 21st-century jazz could start commanding broader attention.
The first name that appears in Chinen's first chapter is Kamasi Washington, the young Los Angeles tenor sax player whose work with rap star Kendrick Lamar and his own fittingly titled triple album, The Epic, have catapulted him into the surprising position of playing John Coltrane–influenced cosmic-jazz shows before crowds of tens of thousands. As Chinen writes, Washington "emerged as jazz's most persuasive embodiment of new black pride at a moment when few forces in American culture felt more pressing." He's a perfect example of how the multiculturally minded, socially conscious, and emotionally acute concerns of much 21st-century jazz could appeal perfectly to the moods of many young listeners today, if it could just find channels to reach them.
For context, Chinen rewinds from Washington back to the 1980s and 1990s, when jazz went through a process of institutionalization, rebranded as "America's classical music." At the academic level, there was a boom in both jazz-education programs and in scholarly analysis; the music industry's focus turned to reissues and archival recordings; PBS aired the popular Ken Burns' Jazz. And the jewel in the crown became New York's Jazz at Lincoln Center, headed by Wynton Marsalis, the first of several new well-funded jazz-performance and repertory programs around the country.
This shift didn't come without resistance; Marsalis and his allies had to lobby hard among gatekeepers who, even at that late date, retained a high-culture (and intrinsically racist) bias against jazz. Meanwhile, other musicians and critics, who believed the core of the music's heritage lay in innovation rather than conservation, resented all the lavish resources being poured into jazz nostalgia, which they associated with Reagan-era conservatism. By the mid-1990s, it seemed like the losers of the "jazz wars" had been those adherents of the avant-garde and free-improvisation camps, referred to in the shorthand of jazz capital New York as the "downtown scene" (clustered around venues on the Lower East Side), as opposed to Marsalis' seemingly swing-and-bop-purist "uptown" crowd (whose territory also took in the vintage nightclubs of Greenwich Village).
Yet it didn't quite work out that way. Far from sealing the music behind glass and rendering it safely sterile, the institutionalization process allowed for an unexpected liberation: Rather than pick sides, young musicians could free themselves to use jazz's history, deviate from it, combine it with other influences, and otherwise rethink it however they pleased. They could shrug off more of the burden of being the tradition's vessels, now that the job of preserving it was safely in official hands. A couple of the book's most illuminating chapters examine how collaborations and mentorships now work between newcomers and jazz "elders" and how it might affect the music now that most players come up through school and conservatory programs rather than apprenticing on professional bandstands.
Meanwhile, once their status was well established, the new jazz institutions gradually relaxed their policing of definitions—by 2007, no less fierce a "downtown" iconoclast than the punk-intellectual sax player and composer John Zorn was invited to headline an evening at Lincoln Center, alongside the titanic free-jazz poet-pianist-dancer Cecil Taylor (who pirouetted out of this mortal coil this April). Many of jazz's experimentalists crossed over into the new-music world, attaining senior academic posts, winning foundation grants and prestigious commissions, and helping to train cohorts of fresh talents to whom the polarized divisions of the past were dusty, irrelevant distinctions.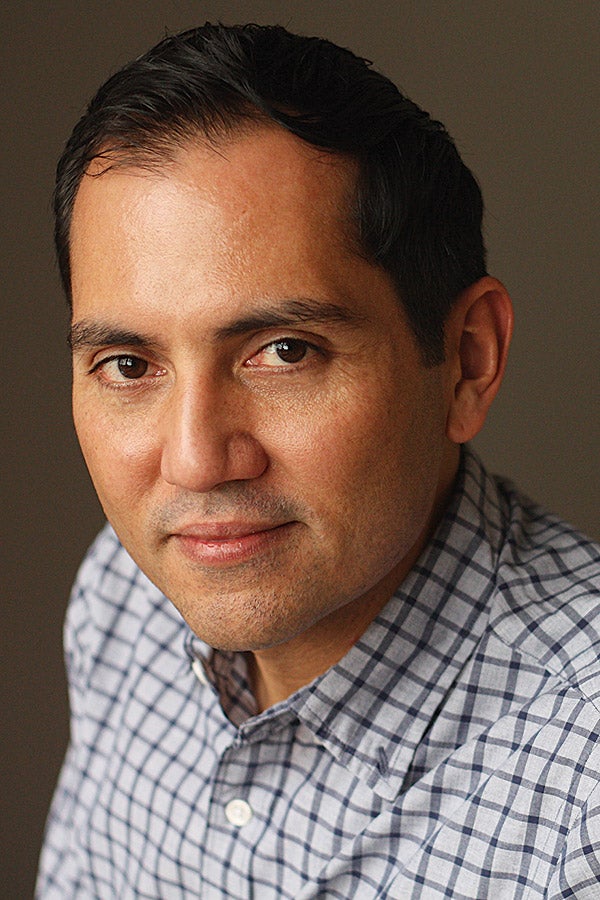 "Instead of stark binaries and opposing factions," Chinen writes, jazz now operates in "a blur of contingent alignments." Some of this pattern mirrors other art forms, such as visual art or literature, where the modernist quest for evermore-radical formal invention became exhausted by that century's end and gave way to a new aesthetic eclecticism. However, with jazz it's also always indispensable to chart its course alongside the changing currents of black culture. The "jazz wars" were in part an extension of the "fusion wars" in the 1970s, between musicians like Miles Davis, Herbie Hancock, and Wayne Shorter, who engaged with rock and funk, and those who rejected that as sellout blasphemy. (As Chinen shows, the consensus now has shifted firmly to the pro-fusion side.) And for players of the past few decades, it's been impossible not to react to the biggest movement in black music since the rise of jazz itself: hip-hop.
On that level, perhaps the most crucial chapter of Chinen's book is the ninth, titled "Changing Sames" in homage to Amiri Baraka's classic 1966 essay "The Changing Same," about the continuum between genres in black music. There, Chinen documents the jazz connections of the Soulquarians, the cluster of creators involved in making D'Angelo's landmark 2000 R&B album, Voodoo, among them drummer Questlove of the Roots, trumpeter Roy Hargrove (who went on to make jazz-branded albums that featured rap and R&B guests), and especially the prodigiously creative producer J Dilla, whose smeary, wobbly beats drew heavily on jazz and whose own influence continues to extend far beyond his premature death in 2006. (One revelation of this section is that in his early teens in Virginia, D'Angelo himself auditioned and was accepted as a student of Wynton Marsalis' pianist father, Ellis, though the jazz patriarch moved back to New Orleans before they could begin.)
From there, Chinen traces waves of neo-soul and hip-hop and electronic new-fusion jazz through the Soulquarian posse and beyond: to Texas-born keyboardist Robert Glasper; to groups such as Snarky Puppy, Beat Factor, and Kneebody; and to the Donny McCaslin Quartet, which David Bowie recruited to back him on his acclaimed final album, Blackstar—itself partly inspired by Kendrick Lamar's To Pimp a Butterfly. Chinen also returns to Lamar and Washington's L.A. associates such as the bassist Thundercat and the digital producer-composer Flying Lotus, "The new rhythm science in jazz," Chinen notes, "was also a production model"—allowing computer-programmed-and-edited beats alongside or instead of drumsticks and skins, and similar processing on players' own performances. In the music being promoted in clubs like New York's 55 Bar or by the London collective Jazz Refreshed, jazz is once again a dance music, and there are no firm lines between it and R&B, hip-hop, or post-DJ electronic music.
As Chinen writes in his foreword, the story of jazz now looks not like "a linear narrative, but a network of possibilities." Throughout Playing Changes—a title that neatly puns on the jazz term for moving through chord patterns to suggest both "how playing has changed" and the flow of social and historical change—Chinen switches between chapters like "Changing Sames" that trace those networks and longer profiles of the figures he thinks best express those possibilities. Those include Vijay Iyer, a neuroscience Ph.D. whose work draws on South Indian rhythmic and harmonic forms as well as sound collage and hip-hop; the brainy but sensual pianist Brad Mehldau, whose influences range from Brahms to Radiohead; the restlessly curious saxophonist Steve Coleman and his informal collective known as M-Base, where singer Cassandra Wilson got her start; the Houston-raised, Jean Michel Basquiat–influenced pianist and conceptual artist Jason Moran; the Grammy-winning bassist and singer Esperanza Spalding (whose 2016 album, Emily's D+Evolution, which I discovered through Chinen's book, is the finest tribute ever to the style of late-1970s, fusion-era Joni Mitchell); Jon Batiste, the New Orleans–born pianist and bandleader who now banters with Stephen Colbert on late-night TV; and Mary Halvorson, whose thick, spiky electric guitar sound and unpredictable compositions voice the most singular sensibility I've heard in 21st-century jazz.
It's understandable, given Chinen's former Times gig, that the book betrays a touch of New York–centrism. The beginnings of many of the crossovers Chinen documents were visible in the Chicago scene in the 1990s and early 2000s, but that receives scant mention. (Though Chinen does acknowledge the overarching significance of Chicago's AACM collective.) Chinen includes some material about globalization, including a look at how migrant musicians remake jazz to express multihyphenate identities, and a zoom in on the evolving condition of jazz in China. But it doesn't come until the second-to-last chapter, which feels late for such a crucial theme—I wished it had been integrated earlier and more often, though it's implicit to much of the content. And I wanted more than a paragraph about the current thriving, youthful scene in London.
My other slight misgiving about Playing Changes is the cool distance of Chinen's narrative voice. Perhaps due to his newspaper training, he's not one to make jokes, express strong opinions, try out grand theories, or bring himself into the picture. He's too elegant a writer for the book to become dry, but (in part, admittedly, because we've met in person on a few occasions) I often found myself wondering how the developments Chinen was reporting as a young critic felt in real time and how they affected his perspectives. In the sections that bring up intercultural encounters, it seemed like his own past as a listener growing up in Hawaii (not usually thought of as a jazz center) might have provided an interesting backdrop.
Given the range of material he's working with, though, the book clips along as smoothly and steadily as a drummer on a ride cymbal. It may seem like I named a lot of musicians above, but I've barely grazed the surface of Chinen's references. To help sort through the thicket, each chapter ends with a short list of crucial related recordings, and the whole book concludes with a roundup of "The 129 Essential Albums of the Twenty-First Century (So Far)." Even for a fellow critic, it is a lot to catch up on. This is a world that desperately called for chronicling right now, and Playing Changes more than meets the occasion, making it one of the essential music books of the young century, so far.
Playing Changes: Jazz for the New Century by Nate Chinen. Pantheon.
See all the pieces in the Slate Book Review.
Slate is an Amazon affiliate and may receive a commission from purchases you make through our links.