Excerpted from Big Game: The NFL In Dangerous Times, out now from the Penguin Press.
The night before the Big Game, Super Bowl LII between the Patriots and the Eagles, Tom Brady Sr. invited me to a "small family gathering" at a bowling alley in Edina, Minnesota.
Galynn Brady, Tom's mom, grew up two hours north of here in Browerville. This fluke of maternal origin lent her son a claim to local roots throughout the week. As we heard several times, Tommy and his sisters used to spend their childhood summers in Browerville, enabling the GOAT, years later, to regale media hordes with tales of milking cows. The Brady family reunion overtook a second-floor stretch of the bowling alley. There was no sign of Tom or Gisele but about 150 Bradys or Brady satellites were here—Bradys by birth, proxy, or marriage, and also Kevin Youkilis, the former Red Sox infielder now married to Tommy's sister Julie. "Yoouuk," I said, upon seeing him, as the Fenway crowds used to howl when he came to bat—Youk still gets this a lot, I'm guessing. Brady Partiers wore their #12 and Pats gear. They pronounced Tahhmmy with Minnesota accents. One of them—a cousin, I think—got everyone's attention and yelled out news that "Tahhhmmy won the MVP, it was just announced." Everyone cheered for the quasi-native son, and then went back to their bowling.
Tom and Galynn looked eager for game day to arrive and the deep freeze to end so they could get on with being proper Californians. If Tom Senior had his way, he told me, he'd like the NFL portion of his son's party to end altogether. "Absolutely," he said when I asked whether he wanted his son to retire. But then, TB Senior doesn't get a vote on this. "Of course not," he said. "Did your dad get a vote when you were 40?" (No, but in fairness I was out of the league at that point.)
Gisele does get a vote, and it's clear she's with her father-in-law on this. She has ceded the final call to her husband, but for how much longer? The question touches everything in the Not for Long: It comes for eternal quarterbacks, wives, parents, Hall of Fame coaches, and really, the whole cavalcade. Clock management is a lie.
In Brady's case, there's little doubt his wife would prefer having a husband around who better approximates what a normal one might be like; someone who doesn't spend his autumns in "scheduled car crashes" with 300-pound unicorns in helmets. "If you want to compete with me, you have to give up your life," I've heard Brady say a few times, underscoring his commitment to sustained peak performance. "Because that's what I'm doing."
Good for him, but you can see how that might be a drag to be married to after a while. "Sustained peak performance isn't about changing one or two habits in your life, it is your life," Brady wrote in The TB12 Method, a coffee-table book published in 2017 that lays out his rules of the road. They include, among other things, lots of "pliability" work, hydration, and no coffee, thus freeing coffee tables to showcase this glossy cinderblock. Tom was nice enough to send me a copy of his book in November—and he even inscribed it (yes I checked, and immediately). The author said he wished the best for me always!
A few weeks after Philadelphia's Super Bowl win over New England, Eagles offensive lineman Lane Johnson called the Patriots "a fear-based organization." He claimed that players do not enjoy playing for the team, no matter how much they win. "When they go to do interviews, they act like fucking robots," Johnson said of Patriot players on Barstool's Pardon My Take podcast. "You only get to do this job one time, so let's have fun while we're doing it."
Johnson has never played for the Patriots, but his perception of a smothering mirth-free environment certainly rings true. It was also hard to dismiss that Johnson had given voice to a common belief around the league about Foxborough—including from within the fortification itself. As notable as Johnson's words were, more so was that almost no Patriots players, past or present, were compelled to defend the Patriot Way (one exception being ESPN's Tedy Bruschi, a three-ring Super Bowl champ with the Pats). Rob Gronkowski, who as of early spring 2018 had not said whether he wanted to keep playing football, has told numerous people how sick he was of going to work in such a dreary monolith. After veteran receiver Danny Amendola signed with Miami in March, Gronk paid tribute via Instagram and implored his teammate to "Be FREE, Be HAPPY."
"The Patriots don't play with joy," Tom Brady's father agreed after I read him the quote from Lane Johnson. "But I don't know of any sustaining organizations that play with joy." He went on to compare his son with the "lead dog" in Belichick's pack. By allowing himself to be beaten, the Alpha had demonstrated by example that lesser canines should also fall into line.
Mr. Brady was not the first to apply the battered-canine metaphor to a taskmaster coach. The late Hall of Fame defensive tackle for the Packers, Henry Jordan, famously quipped that Vince Lombardi "treats us all the same—like dogs." It was a funny line, and leavened with affection for Lombardi in the retelling. But the dynamic inevitably gets old, and usually well before 18 years (Lombardi lasted only eight in Green Bay). "After a while, you're going to bite your owner," Mr. Brady said.
No question, his son had become fed up himself with the Belichick culture. Brady was now biting back, in his own way. He has spoken—to friends, teammates, and relatives—about how playing in Foxborough had indeed become a dismal grind. He felt he had earned more deference and gratitude from a coach who probably owes his Hall of Fame career more to him than to anyone else. "He tells me, 'I love it so much,' " Bündchen said about her husband and playing football in Tom vs Time, a behind-the-scenes documentary released in early 2018. " 'I just want to go to work and feel appreciated and have fun.' " The conspicuous implication here was that Brady presently was not having fun. "These last two years have been very challenging for him in so many ways," Bündchen said.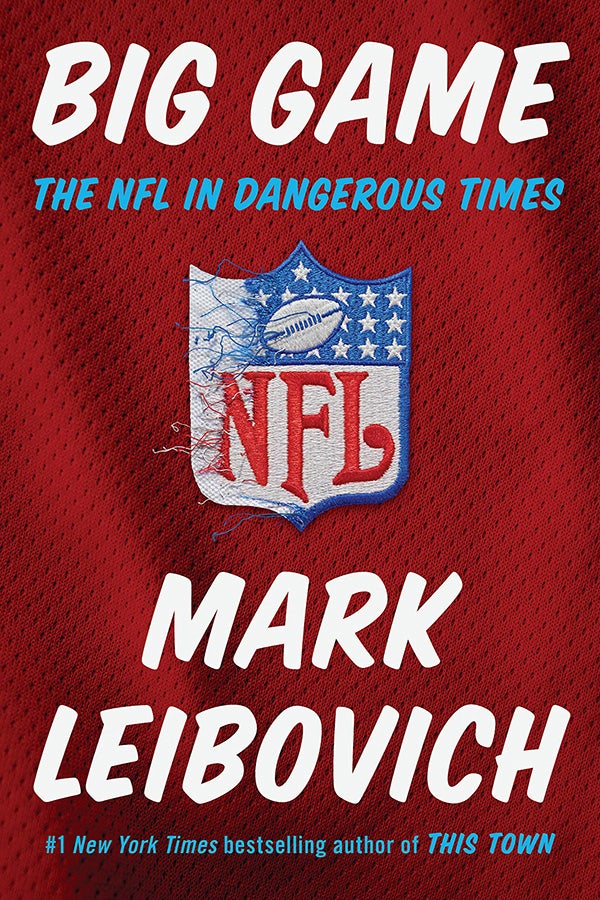 Brady knows that his legend status in the NFL is every bit as potent as his coach's. He had grown impatient with Belichick's self-aggrandizing propaganda: the "how we did it" testimonials, via NFL Films, that Belichick would participate in following Super Bowl wins. In these productions, the likes of Brady and his teammates are portrayed as interchangeable cyborgs privileged to toil inside Bill's genius lab. "Do Your Job." "No Days Off."
Brady was becoming more aggressive in telling his story, and on his own terms. The six-part Tom vs Time was released into the digital wilderness on something called Facebook Watch. Brady granted his filmmaker friend Gotham Chopra an up-close view of his "method" as he conducted his subversion campaign against the expectations of NFL longevity. Tom vs Time also represented Brady's subversion campaign against the colorless code of the Belichick Method. It is not clear whether Brady even told his coach about the project, which dropped right on the eve of the playoffs.
What was clear, and becoming more so, was that the Patriots machine was showing strain.
In December, a report in ESPN the Magazine described grumblings along several fault lines: tension between Brady and Belichick; between Belichick and Brady's trainer Alex Guerrero, whom the coach banished from team facilities; between Belichick and Patriots owner Robert Kraft, after Kraft ordered Belichick to trade Brady's backup and possible heir apparent Jimmy Garoppolo (Kraft was, in turn, angry with Belichick for getting only a second-round draft pick from the 49ers in return for the coveted Garoppolo). "Division from within can be the biggest enemy in the NFL," Kraft told me in an interview about a year earlier. He had described the Patriot Way to me as the ability to keep these divisions at bay, or at least out of public view. "With all due respect to the media, they don't know what's really going on," Kraft said. "No one would believe what's really going on." I heard this as something between tantalizing and a thrown-off taunt. Regardless, the divisions had become hard to miss.
It was a wonder that the Patriots' dynastic foundation had held together as long as it had. Even more remarkable was that somehow the Patriots managed to scrape themselves into another Super Bowl, and nearly win the wacky game in Minneapolis. They had the ball on their own 33, down five, with over two minutes left. The Brady comeback routine was cued up perfectly. Philadelphia fans wore resigned looks. But then the center failed to hold. And the right guard failed to block—in this case, block the Eagles' Brandon Graham.
Graham strip-sacked Brady. Philly recovered the fumble, and euphoria ensued from the beaten-dog fans of the green jerseys. And what right did spoiled-rotten Pats fans like me have to feel crestfallen? None, for sure, but I did anyway. If NFL owners can be greedy, why can't we? Nothing's fair in love, or rational in rooting.
"Yeah, that sucks," Brady distilled after the game. "But no one's gonna feel sorry for us. That's football."
I made a final run at Brady after the season. We'd emailed back and forth from time to time over the months. In March, as I was finishing this book, I asked Tom if he was up for talking to me once more. He invited me to send questions to him by email. "Interviews" by email are less than ideal, certainly from a reporter's standpoint, but you can see where it would suit a message-conscious celebrity obsessed with control.
I held off on the email questions, figuring I was in touch with enough people in Brady's life to know that he remained unhappy with the state of play in Foxborough. His relationship with Belichick was strained beyond what it had been in years, maybe ever. The arrangement between the Patriots and Guerrero remained unresolved. Kraft and Brady had at least one conversation that Brady came away from less than satisfied that anything would change. "You go, 'What are we doing this for?' " Brady said three days after the Super Bowl in the final Tom vs Time installment. " 'What are we doing this for, who are we doing this for? Why are we doing this?' " The question hung unanswered for months as Brady remained aggressively noncommittal about his plans through the offseason.
Along with Gronk, Brady blew off the Patriots' voluntary team workouts in April and May, something that would have been unheard of before. He kept ducking questions about his future. In addition to unsettling Bob Kraft, the possibility of Brady's walking away was unsettling for me, too, selfishly speaking. If Brady wouldn't be back in September, it would be good for me to know this now, before this book went to press in early May. Finally, I emailed Brady a bunch of questions, the most important one being whether he planned to still be the Patriots' quarterback in September. He didn't answer for a week.
I bugged him again. "Hey, Tom," I wrote. "Sorry to be a pain in the ass. I know you're busy. You have a chance to look at those questions? I can re-send if you want—or I can just send them to your dad and he'll answer them filterless."
This made Tom laugh, at least in that email way ("Hahahahaha funny"). He told me he was still "thinking through" the questions and wasn't sure there were many he'd want to weigh in on.
I crossed out all but three of the questions and sent them back, to streamline things. Another few days passed. Me vs Time, directed by Tom. On a Friday morning, just before 6 a.m., I got an email from Brady that said simply, "Let me know if this helps." Attached was an audio file, about 10 minutes long. It was Brady, sleepy-voiced, reading through my questions and riffing on them. I'd never had an interview like this before, if you'd call this an interview.
But here was Brady, in my phone, and in full control of the game. I guess, in my case, you just take what the defense gives you.
"Whassup, Mark," Brady said. "I apologize. It's just been sooo busy. Let me answer these as best I can. Some of them are obviously pretty deep."
The first question—which was probably unfair, but I asked anyway— was the riddle of what could possibly replace football for Brady, perhaps the most football-consumed person on the planet? Brady's answer couched football in creative terms, not competitive ones. "I still love being involved in creating things," Brady said. "And there's definitely ways to fill this creative outlet that's been filled by football for so long." Brady concluded that he did not think about the end very often.
When I first met him, in the summer of 2014, one of the things Brady talked about was the always-unfolding mystery of the next move. He was speaking in the context of a team growing and evolving. He told me that that spring, he had been watching game film of Peyton Manning's previous season with the Broncos, which ended in a Super Bowl loss to the Seahawks. Brady said he had focused on how Manning was able to change and improve the Denver offense from September to February. Brady was studying a peer-genius' in-season evolution. He had become fascinated by the puzzle of adaptation; as if change itself was an art form, and the quarterback was a painter. The best ones can ascertain patterns and find nuances, fine-tune a machine on the fly and drive it downfield.
A hallmark of the Patriots' success over the years has been the team's ability to overhaul game plans from week to week, depending on their opponent. They also are known for overhauling their rosters from year to year, depending on what tools were available and which ones brought the best value to the widget factory. "You're always changing, you're always evolving," Brady said in the audio file. That would seem obvious, not quite revelatory. But hearing Brady talk, I'm struck by how he described his life in terms of shifting game plans and unfolding conditions. "Your kids are growing, another year goes by, you have a career," Brady said. "But you're going through your life as well. You're trying to find what works in your life, and those things change from year to year."
Again, this can come off as obvious, if not simplistic, but I was struck by Brady's positing the process of growth as the key to getting "back to center" from season to season. "I always spend time in the offseason trying to learn from the previous year," he said. "This year, I want to work on having more quickness in the pocket, more speed from under center." Those, he says, are "things just in my sport." Otherwise, Brady said, he is devoting these months to his kids, his wife, and his parents, which he acknowledged "I haven't necessarily done as good of a job of in previous years."
So would Brady still be the Patriots' quarterback this fall? "It's April, and I don't intend to retire," he said. "And I certainly don't intend to get traded." He added that "they can do whatever they want." It was pretty clear that things were not great between "they" and Brady right then; my sense is—informed by talking to some people close to him—that it wouldn't kill Brady if the Patriots were to release him into free agency, allowing him to control his next move. But that wasn't going to happen, so here we were, and the game continued.
Brady seemed to catch himself after saying "they can do whatever they want," as if he was concerned he might have sounded more abrupt than he intended. "I don't mean that in a negative way," he added. "It's just, I'm training and getting ready to play like I always do, so that's not in any controversial way, that's reality." He made a point of adding, "Obviously, I love coach Belichick." If I had a follow-up, I would have asked if he slipped the "obviously" in there for sarcasm.
Brady emphasized that I could quote only from the audio file for the purposes of this book—nothing should appear anywhere before that time. In other words, he seemed content to keep the bastards guessing about his plans for a while, not least his employers.